2 features in 1 week?  Looks like someone is finally trying to get herself on the ball and stick to a schedule!  Actually, I figured the only way I was going to catch up with my features is if I doubled up a couple of weeks… then once I start with my May clients I can post things as I finish!  It may not look like it sometimes, but there is a method to my madness

So today I have another gorgeous brand to show off!  Amanda of DiMonda Photography's vision was right up my alley…. when she told me she was specializing in children's photography, I knew we would be able to work with lots of bright and fun colors!  Again, Amanda had a very clear idea of what she wanted… knew the colors she wanted to work with, knew the style of logo she wanted, and knew she wanted butterflies incorporated!  Made my job nice and easy, just had to bring her vision to life!  This is what we came up with….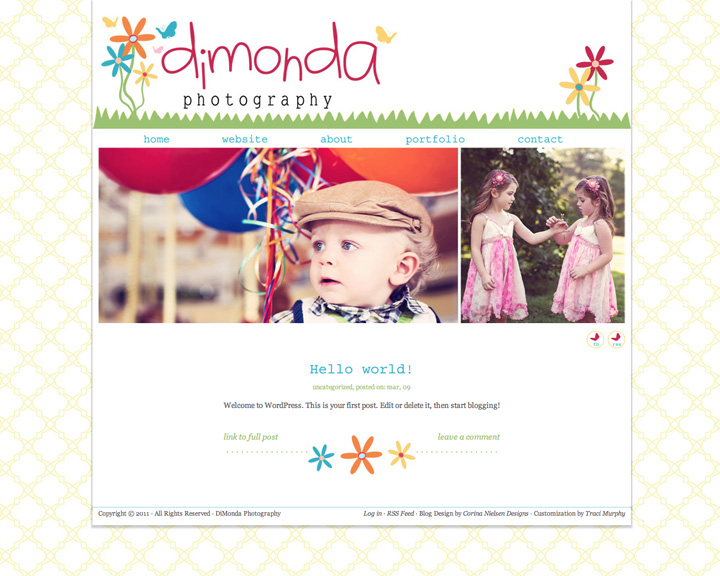 Business Set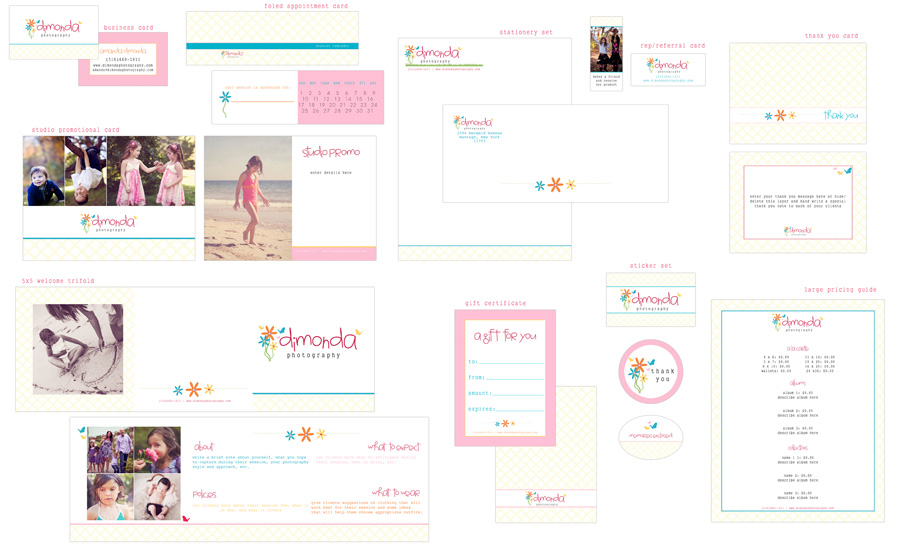 Just makes me happy looking at it…. bright, cheery, fun, and playful!  Absolutely perfect to take her children's photography to the next level!
CUSTOM DESIGN UPDATE
My current branding wait list (logo, blog, and/or full identity) is not almost to July.  I only have 3 spots available for June… to snag one of these slots, you can take care of your deposit HERE!  For more information about my services, you can visit THIS page OR my FAQ page!  If you still have additional questions, you also email me using the contact form here on my blog!