Every time I look at this branding I created for Florence Bavinck, I can't help but think calm, relaxing, and peaceful.  After looking at the answers Florence gave on her questionnaire, I don't think either of us expected the brand to end up how it did, but I'm glad the road took us here!  Her images are so fun and heartfelt and natural.  I think the colors and her new look truly compliment Florences' photographs.  Such a pretty style & design….
Business Set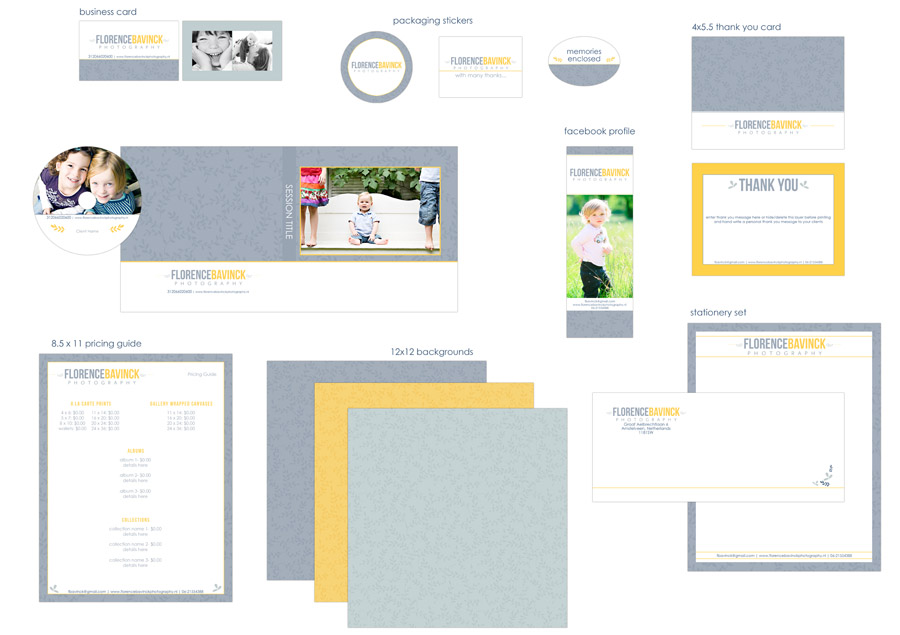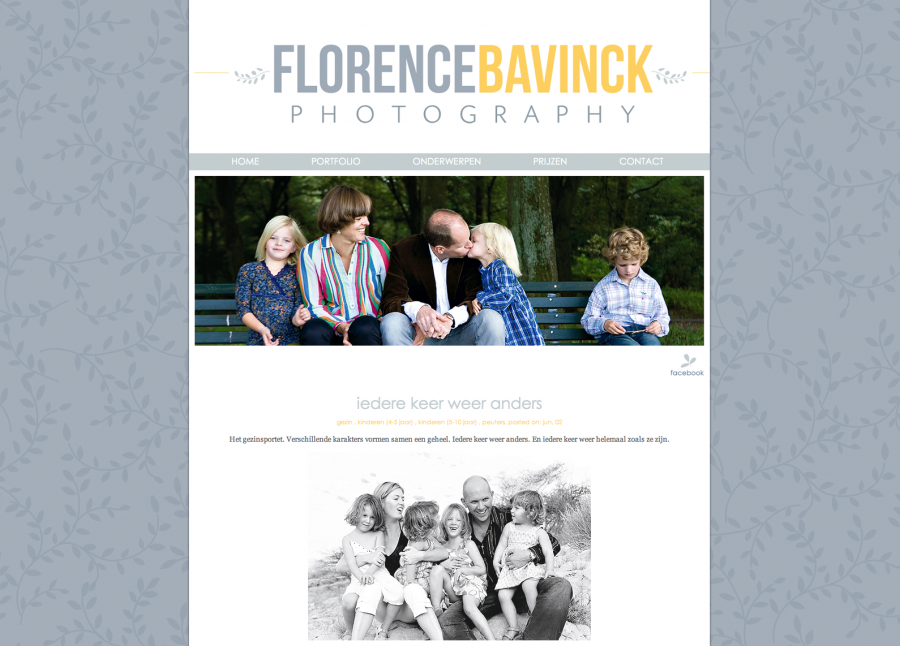 Custom Identity Branding Included: logo design, blog design (wordpress and design installation), business card, packaging sticker set,  4 x 5.5 thank you card, CD-DVD single case and custom DVD, Facebook profile badge, stationery set, coordinating background papers, and large 8.5 x 11 pricing guide.
For more information on my custom design services, please visit my identity branding information page on my blog (see menu) or my Facebook page HERE.  Current wait list is approximately 12 weeks.