I have to love it when a client comes to me and knows exactly what they want… they make for the best brands and it's so much easier to design when they have a clear vision of who they are and how they want their businesses to be represented. When Monica and I started, she knew what colors she wanted, needed it to span across various types of photography, and also wanted her brand to look very "organic".  She was pretty specific with the type of look she was going for and it paid off!  I think her vision was 100% achieved….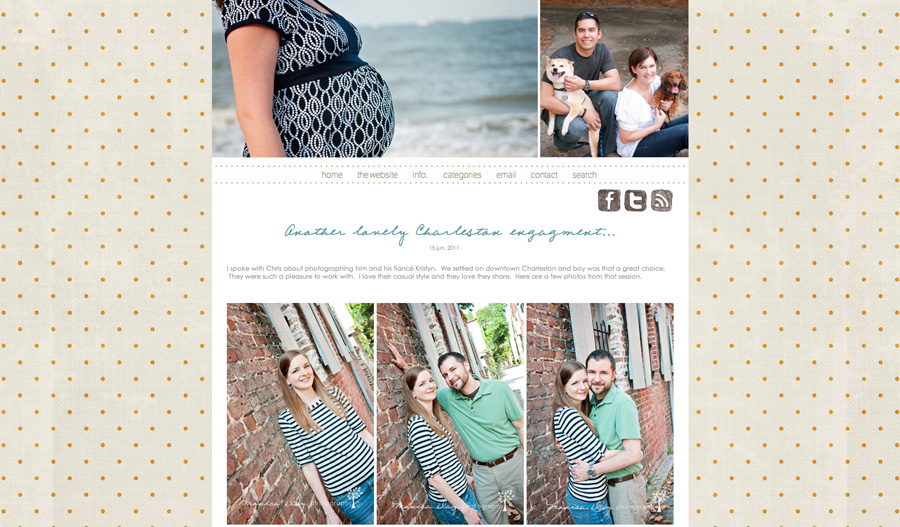 Business Set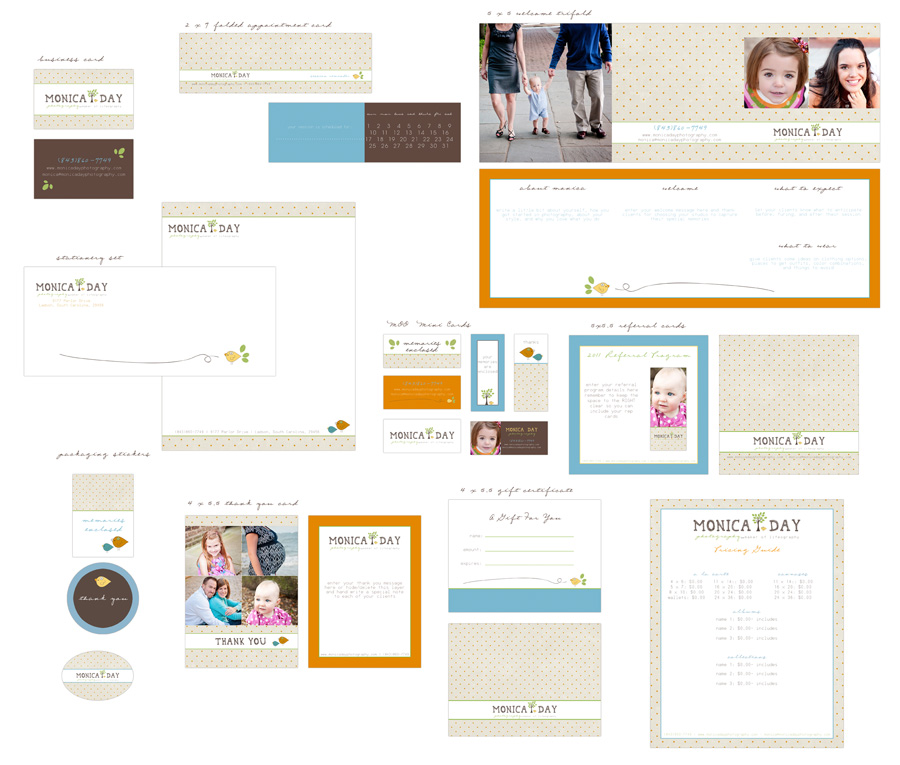 Custom Identity Branding Included: logo design, ProPhoto blog design, business card, 2×7 folded appointment card, 5×5 welcome trifold, stationery set, MOO Mini Cards, sticker set, 5×5 referral cards, 4×5.5 thank you card, 4×5.5 gift certificate, 8.5 x 11 pricing guide.
And swoon…. seriously!  Monica already had a chance to print a good portion of the set!  Look at how adorable it turned out!











I think this might be my favorite part of the branding process… getting to see it all truly come together!  Printed marketing pieces are the bestest!  Nothing like that feeling when you tear open a box of goodies and it has your name, your style, your signature all over it.  Takes your business right to the next level!  Thank you Monica for being so wonderful and easy to work with!  I hope you enjoy and love your new branding!  I have no doubt it will help make your business just keep growing!
Custom Design Update
As I move slowly into holiday season, my shooting schedule is going to get pretty hectic.  In order to be fair to both my design and photography clients (and keep my sanity this year), I have decided that my design schedule will be scaled back some.  September is nearly booked for branding (logo, blog, full identity) and there will only be eight spots left for 2011: FOUR in October and FOUR in November.  I will be taking the whole month of December off to catch up before the new year and to enjoy my family!  If you are considering any custom design services this year, please place your deposit now to secure a spot on the calendar!  I will be closing my wait list on July 15th and won't know when I will re-open it!  You can find information regarding my services and pricing here on my blog (see menu) or on my Facebook notes page HERE!  Thanks so much!