So stinkin' excited to share this new branding/business set I finished up a couple of weeks ago!  I have been itching to post it and the time has finally arrived!  Take a look at all this gorgeousness that IS M4H!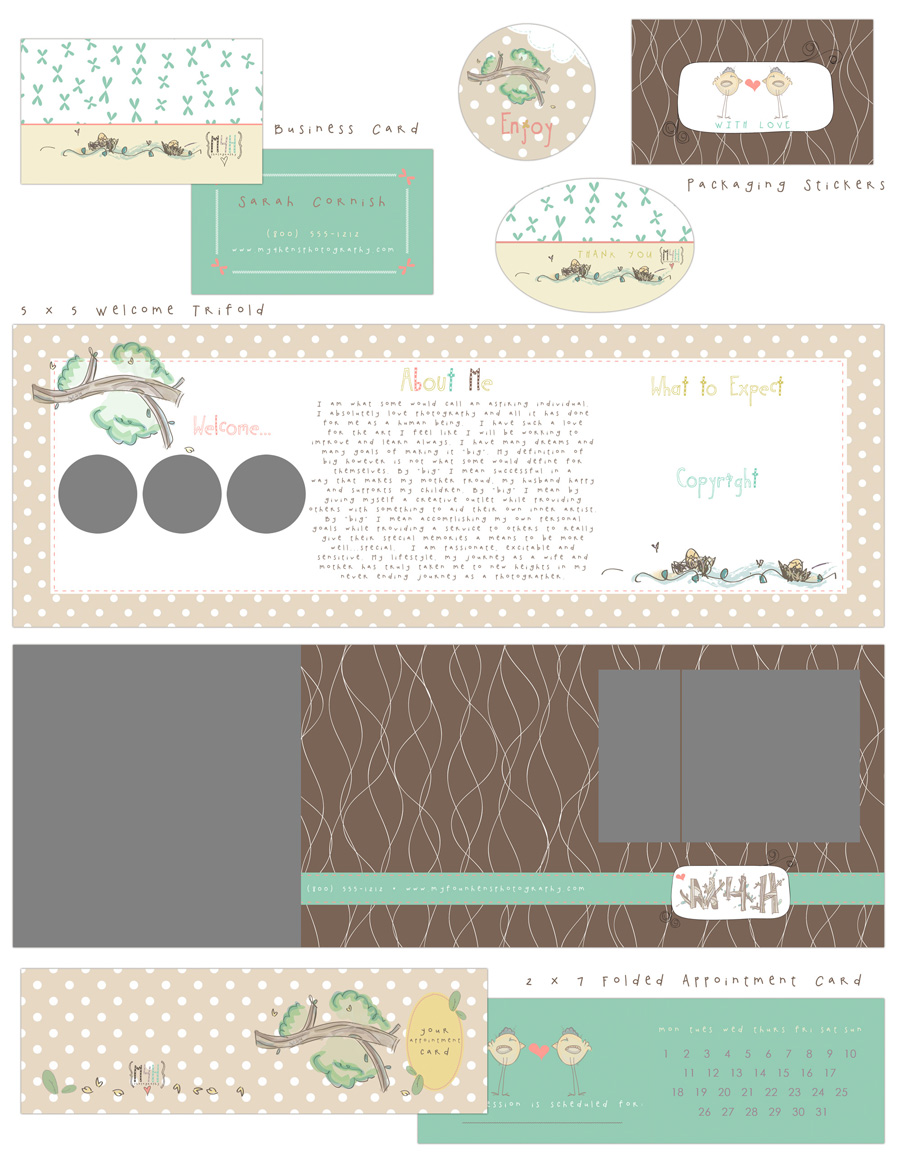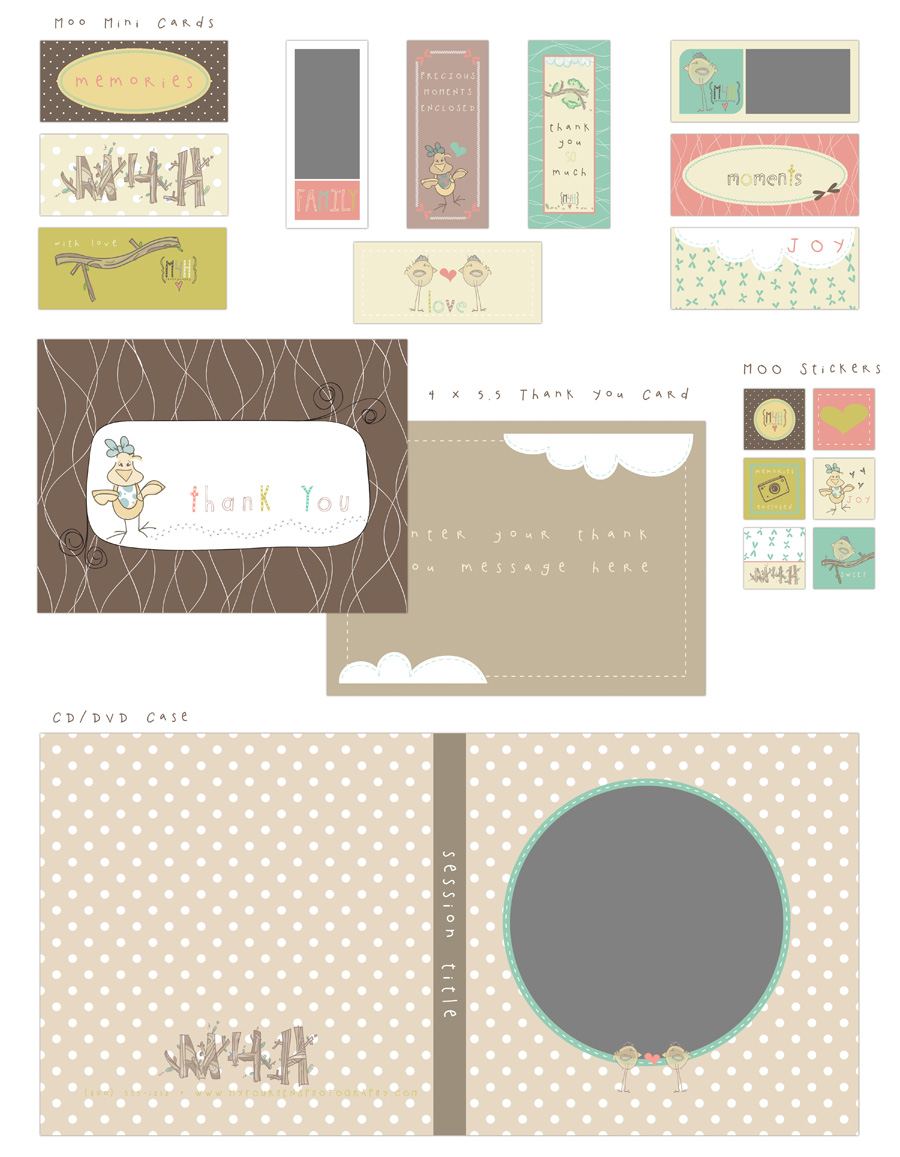 Branding Included:
business card, set of packaging stickers, 5×5 welcome trifold, 2 x 7 folded appointment card, MOO Mini Cards, MOO sticker set, 4 x 5.5 thank you card, and a CD/DVD case
At this point who hasn't heard of Sarah, her amazing actions, and her beautiful work?  She is not only one of the sweetest, most genuine people I have ever "met" online, but she also happens to be a fantastic artist!  Her artwork was used right on these pieces and I would not have had it any other way!  They really make this set ALL her own and display her amazing style.  This set came out 1,000 times better than I ever thought it would.  I love the whimsy.  I love the colors.  I love her style.  I love Sarah!  I feel honored that she trusted me to work on this project with her!  I cannot wait to see all of this printed

 YUM!
BRANDING WAIT LIST UPDATE:
My current wait list for branding is pushed out until the beginning of February
CUSTOM LOGO & BLOG WAIT LIST UPDATE
Current wait list for either of these custom design services is approximately 2 weeks
For more information on my branding, the process, and prices, you can visit THIS page.  Or place your deposit HERE to get started!