Take a look at this week's branding feature: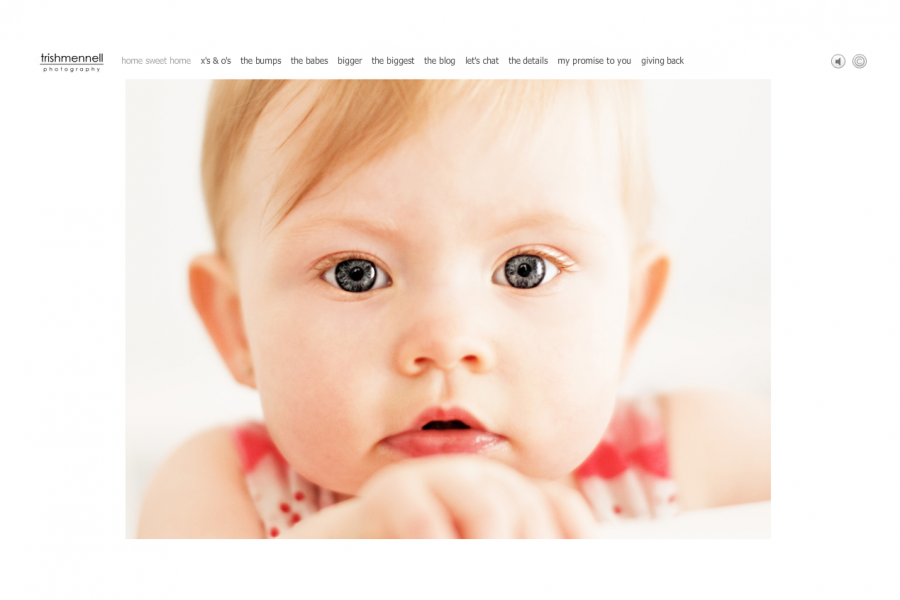 I love her classic & bright images (not to mention, I'm such a sucker for any post processing that keeps color's so true to life)!  Trish came to me  much the same way… she had a clear vision of what she wanted: clean, classic, no frills, no bell's and whistles, just wanted her images to stand out and speak for themselves!  One would think that with such a minimalistic design concept, it would be an easy task to complete!  Surprisingly, it was one of my most difficult brands to create.  I think I just kept feeling like it needed something else, but Trish was certain that "less is more".  I'm glad I switched my gears and listened to HER!  This is what we came up with: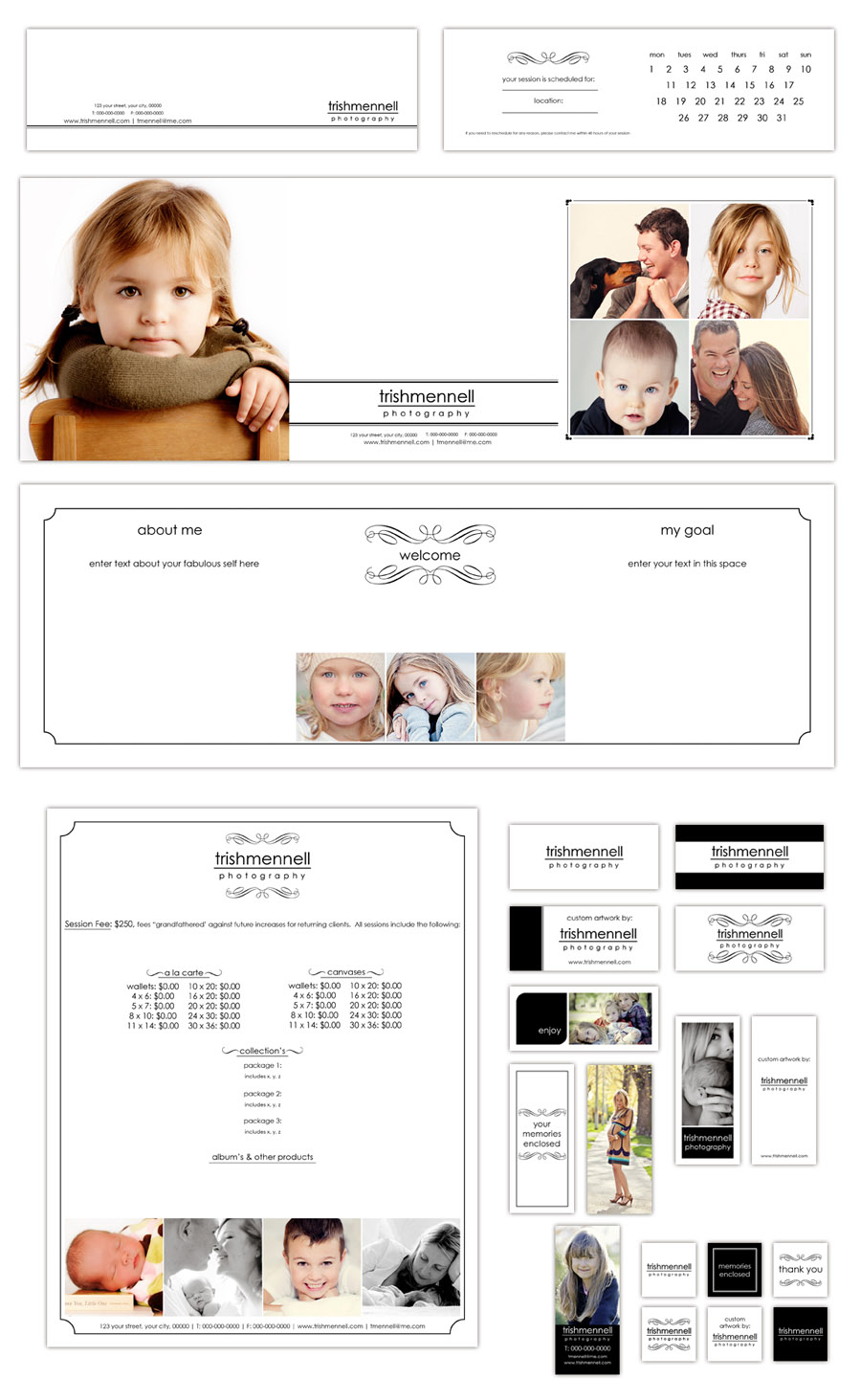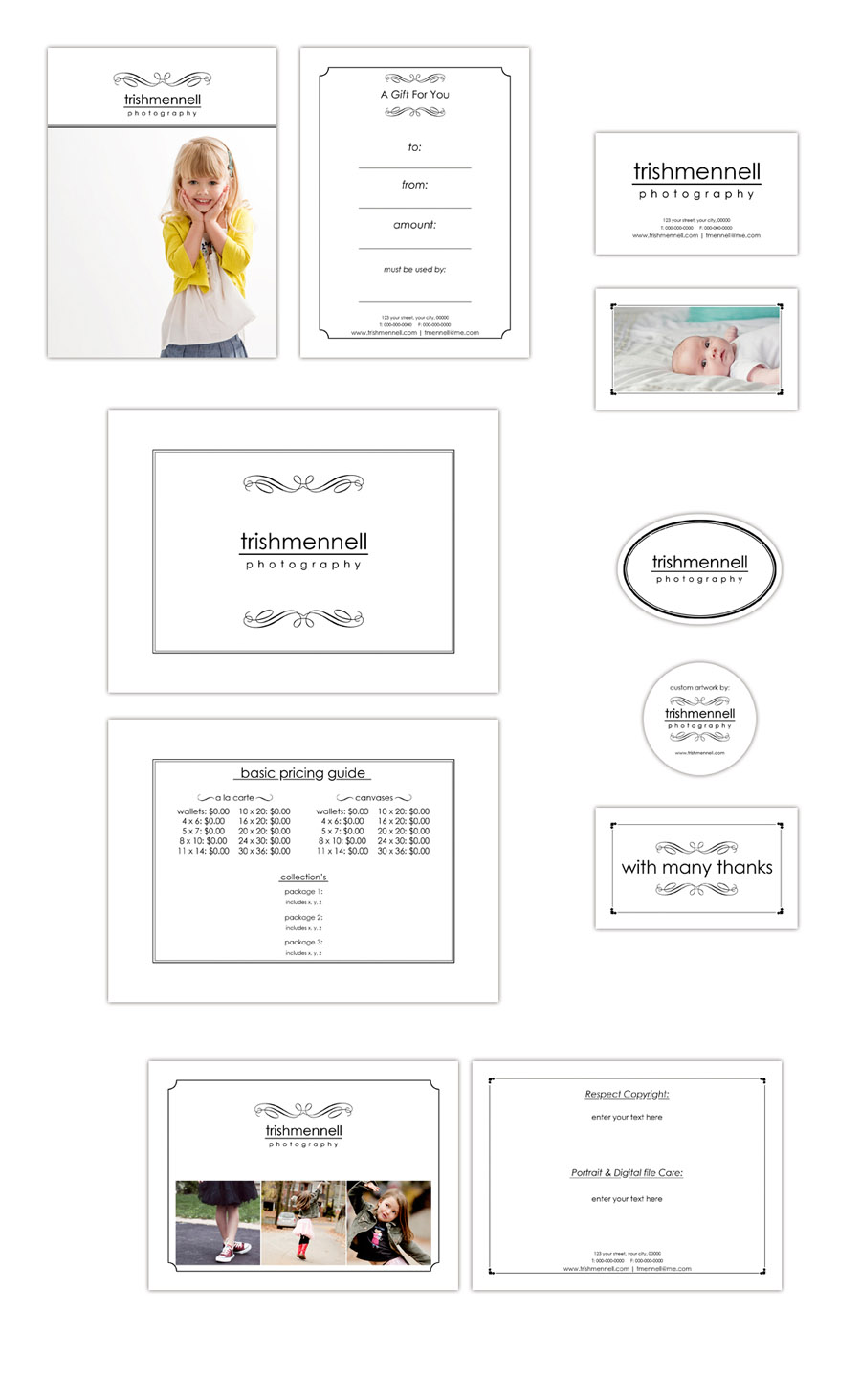 Branding Included:
logo revision, business card, 2 x 7 folded appointment card, 5 x 5 welcome trifold, 8 x 10 pricing guide, MOO stickers, MOO Mini Cards, 5 x 7  gift certificate, 5 x 7 basic pricing guide, packaging stickers, 4 x 5.5 copyright & file care card
I really like how this business set can span across all types of photography… since Trish is going to try and branch out into a senior market in 2011, her branding will be able to switch seamlessly whichever road she chooses!  Clean, modern, yet completely classic design!  It's a good thing… with this business set her images will ALWAYS be at the forefront of her brand.
BRANDING WAIT LIST UPDATE:
My current wait list for branding is currently out to the beginning of March.  If you place yourself on the wait list for custom branding, your logo will be completed within 2-3 weeks and blog within 4-6 weeks.
CUSTOM LOGO & BLOG WAIT LIST UPDATE
Current wait list for either of these custom design services is approximately 2-3 weeks.
For more information on my branding, the process, and prices, you can visit THIS page.  Or place your deposit HERE to get started!