I gotta say it again… hands down one of my favorite brands!  I loved loved loved working with Victoria on her project!  This was so super fun and came together so quickly and beautifully!  Again, it always helps when someone knows who they are, knows what they want, and most importantly knows how they want their business to be represented and viewed!  Victoria was looking for something bright, fun and PINK…. gotta love that already right?  She also wanted to include a very full package so I got to work on a couple of things that I don't normally do like this splash page!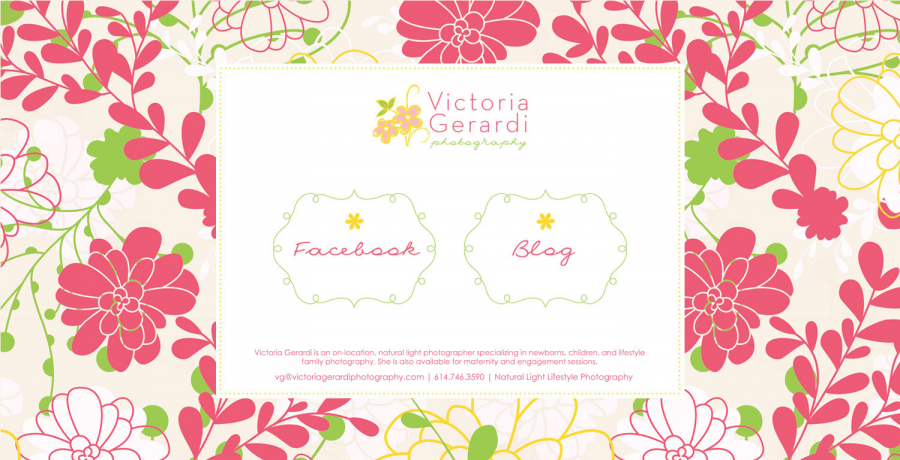 Adorable huh?
She also did a full ProPhoto blog with font customization…. love how the change in font title makes such a big difference!  Really makes it even more customized!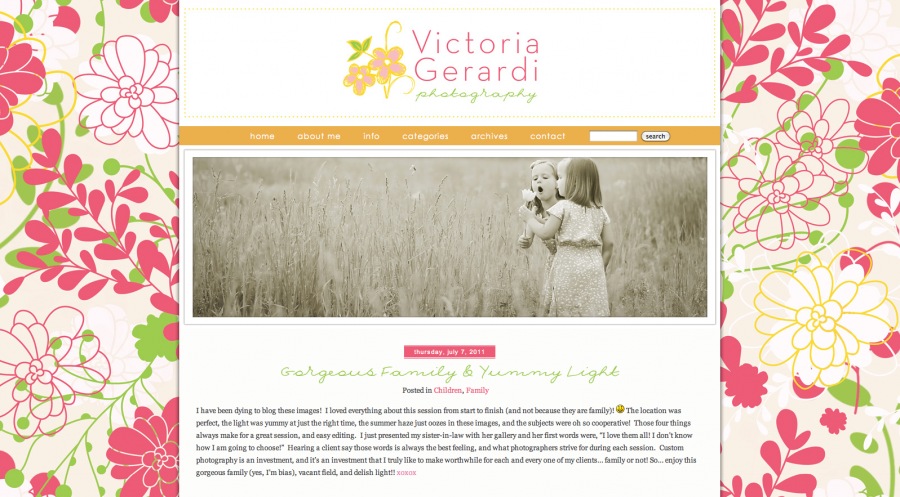 And last but not least was her business set!  This is so gorgeous!  The colors we decided on for her branding went so perfect together!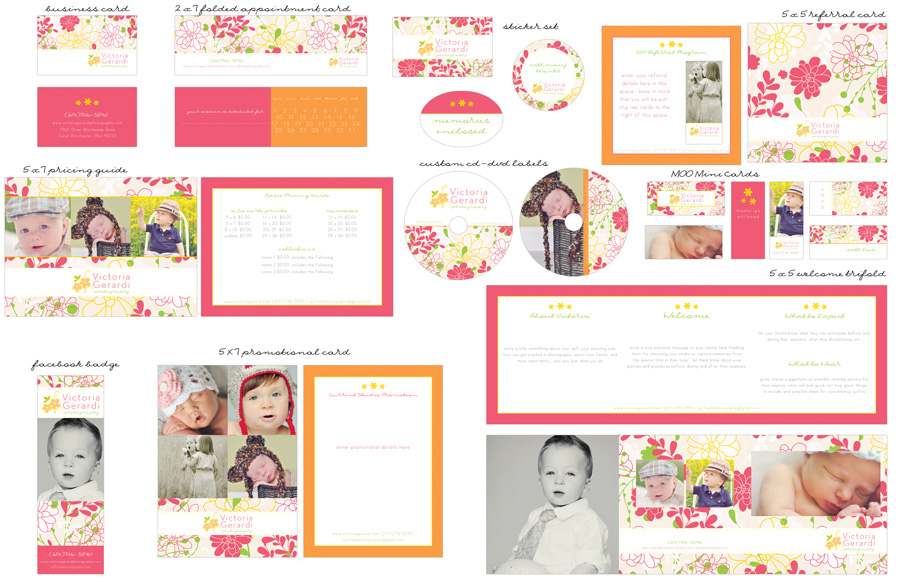 Victoria wasted NO time in having her business pieces printed!  Take a look at those bright colors… I can only imagine how she must have felt opening the packages from the lab's

 I dont know if I could contain my happiness and pride for my business if I were the one unwrapping this!










I love it when clients send me images of their printed materials… there is just something so special about seeing the work we do all come together.  Love love love this one….. special thanks to Victoria for being so easy and great to work with

Custom Design Update
As I move slowly into holiday season, my shooting schedule is going to get pretty hectic.  In order to be fair to both my design and photography clients (and keep my sanity this year), I have decided that my design schedule will be scaled back some.  September is now fully booked for branding (logo, blog, full identity) and there are only be FOUR spots left for 2011!  I will be taking the whole month of December off to catch up before the new year and to enjoy my family!  If you are considering any custom design services this year, please place your deposit now to secure a spot on the calendar!  I will be closing my wait list at the end of the month and won't know when I will re-open it!  You can find information regarding my services and pricing here on my blog (see menu) or on my Facebook notes page HERE!  Thanks so much!