I'm trying to get back into the groove after somewhat taking April off.  Didn't work out quite like I had planned, but I am happy to be falling into my daily schedule again… no more sleeping in until 10am!  May, June, and July are 100% booked with new design clients as well as a LOT of scheduled babies.  I'm in between design projects at the moment so I figured I would steal some time to feature a previous client project!
Introducing Christie Brown Photography: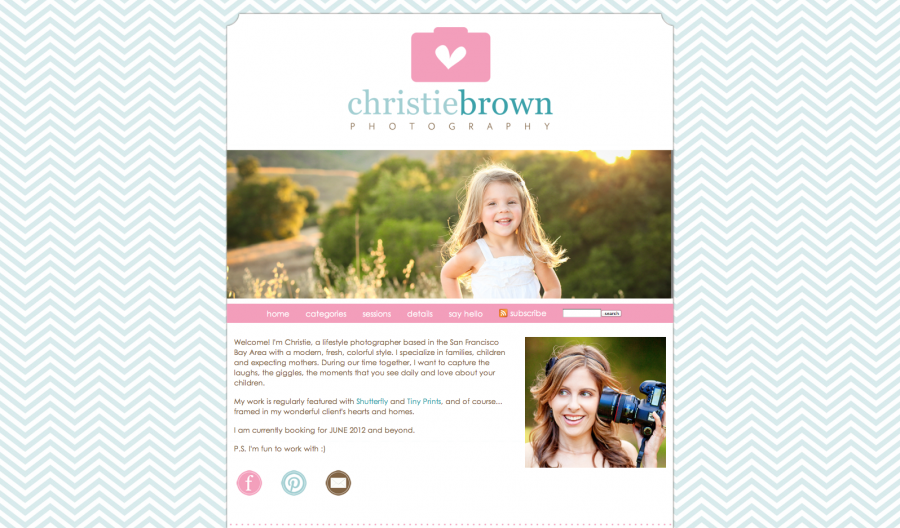 And here is her business set…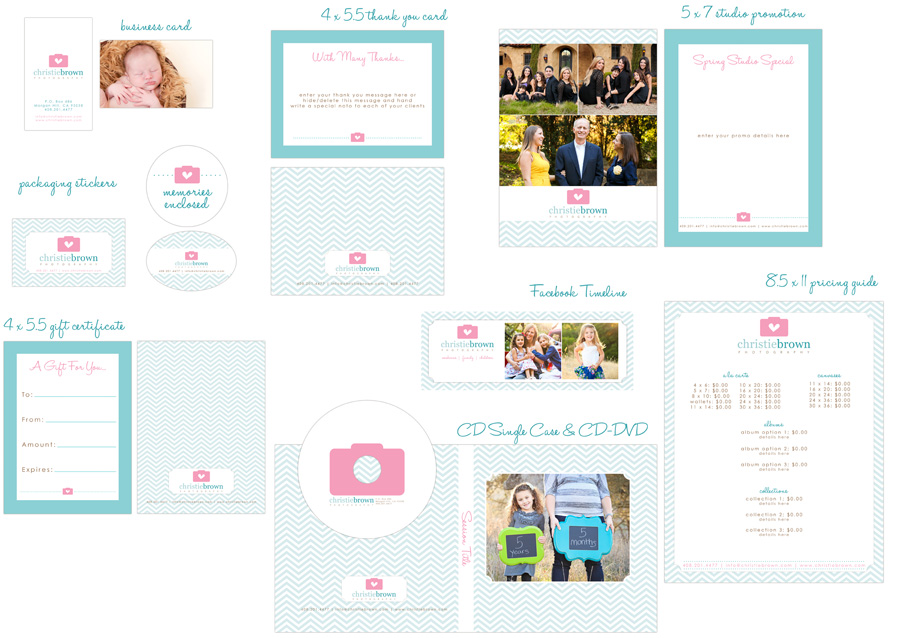 and again… the BEST part of my job… seeing the business set and brand come to life!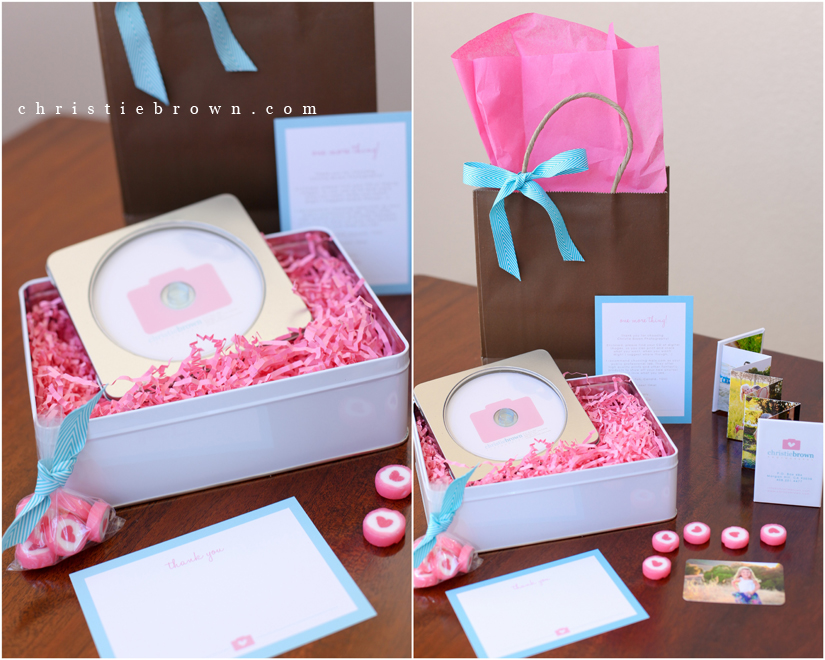 aahhhhh, LOVE that part.  Christie did such a good job putting it all together and making her vision & my design come to life!  I feel like her brand TRULY reflect her photography, her style, and most importantly… they reflect CHRISTIE!
I'm a happy camper