December has definitely not turned out to be anything like I had planned for myself but it still all worked out to be a fantastic month in the end.  Why we decided to do a last minute remodel of the studio and guest room right in the middle of the holiday season, I will never know BUT luckily we got through it with flying colors and I couldn't be more happy with the project.  I seriously cannot wait to show it off… just waiting on some studio sample products from the lab and then you can expect a full detailed post with lots of pictures!
The new "25 day Christmas Countdown" activity list has made a big impact on the family this month.  It was always a special treat waking up and having the kids run to see what we had planned for the day.  I am actually pretty shocked that both my 7 & 13 year old were excited about it all!   I knew my younger one would love the holiday stuff, but my older one was totally on board for most of it as well.  We will be keeping up with the majority of these new traditions in the coming years!  Here are a few more of the activities we did this month…
We planted a candy cane garden!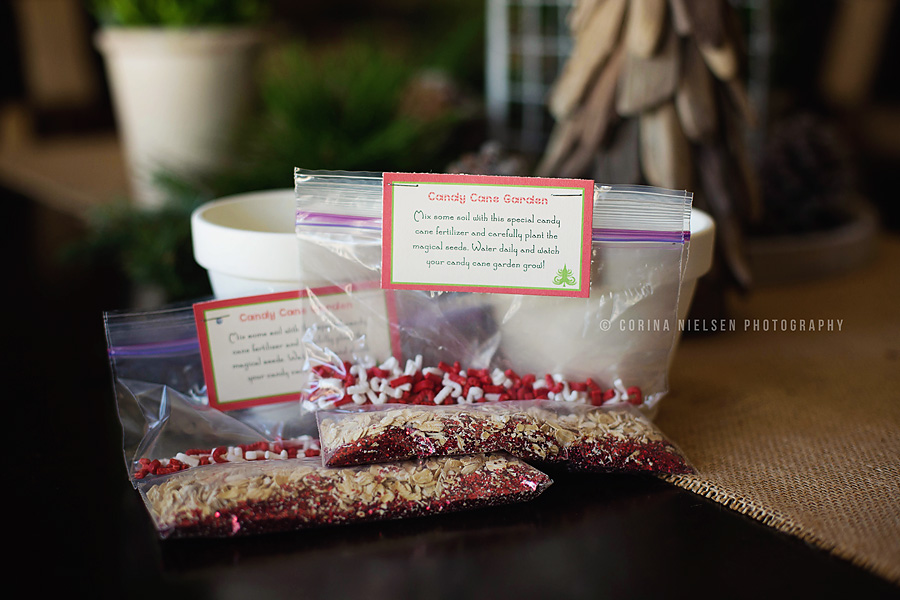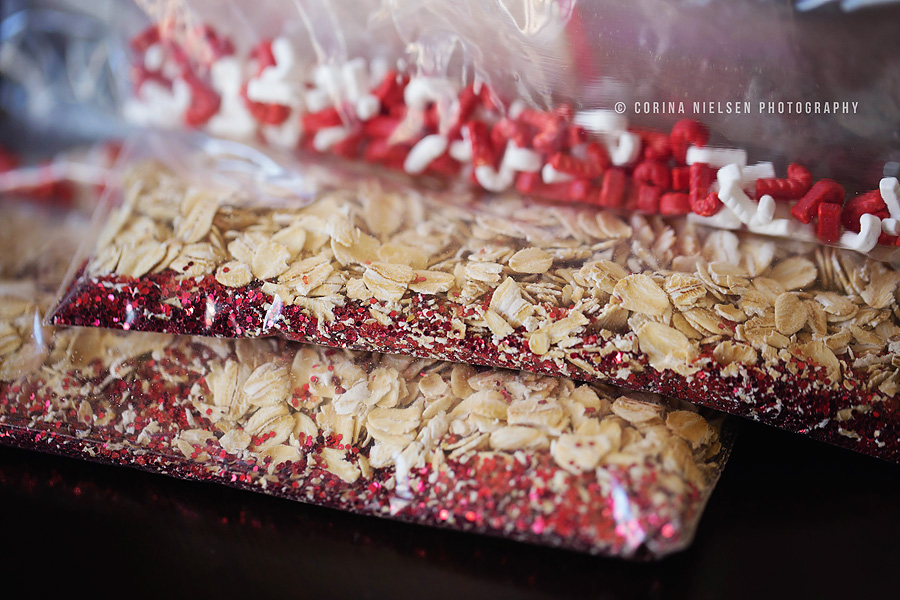 I grabbed some oatmeal, red glitter, small terra cotta pots (which the kids painted white), some candy cane sprinkles/cake decorations, some dirt from the garden, and then a few small candy canes for the project!  My 13 year old was excited to paint his pot, but then lost interest quick so it was just my daughter, hubby, the dog and me for this!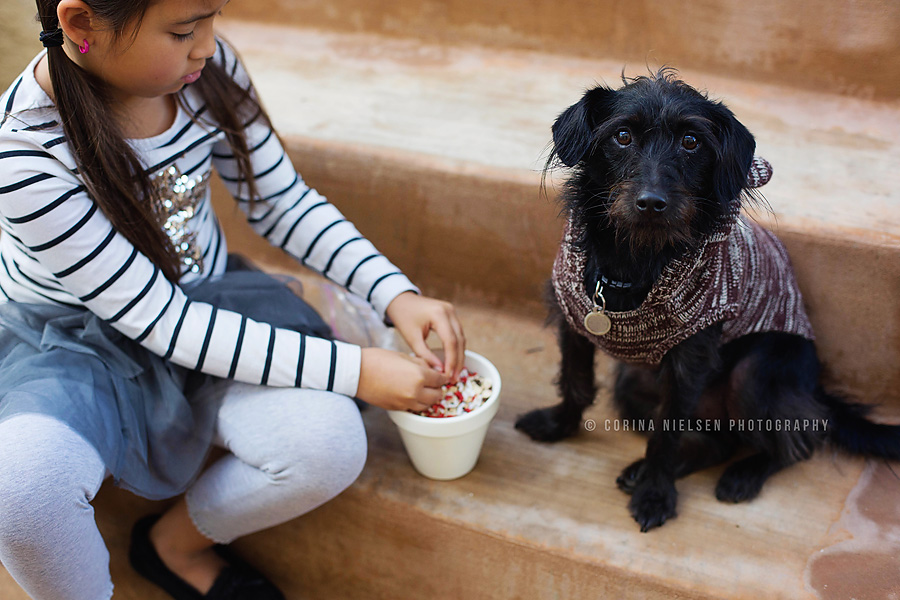 Put some dirt in the bottom of the pot, then I had Makena mix in the "magic fertilizer" (oatmeal and glitter), and added the candy cane "seeds".


She watered them for a couple of days and then she watched them "grow"!  I actually had them grow in upside down first, dug in about 1″ or so and then flipped them around the following day



We had a Grinch movie night… I had been looking forward to this one ALL month long!  As soon as December 1 hit, the kids were both asking to watch "How the Grinch Stole Christmas" so I think next year, I might do this the first weekend of the month.  In any case, we had SO much fun!  It started out with doing Makena's hair… of course we had to attempt something very Cindy Lou Who-ish

 Very cute for our themed movie night, kinda awkward walking through Target with her though.  We got the strangest looks ever… we couldnt have but laugh about it!




Then the kids and I made some snacks… Grinch punch (lime sherbet, sprite, a couple of drops of green food coloring in a red sugar rimmed glass, Grinch crinkle vanilla cookies, and a triple layer heart cake (didn't get a picture of that though)!






One thing I decided when I did the list for the month was to pick ONE nice, easy, and inexpensive craft that could double as a little treat for people (garbage collector, postal carrier, cashiers at the market, neighbors, local police & fire department, etc.  I chose the candy cane reindeers with a box of pre done cards from Target.  Most of the little gifts we gave people had these 2 items attached to them.  Instead of trying to come up with a bunch of different things, these were SO easy for the kids to do themselves and didn't cost much at all.
For our teacher gifts this year, we bought flowers & vases at a local nursery, bought some apples, kids wrote their cards out and included a Starbucks gift card, and made their candy cane reindeers.


These were our neighbor gifts… a CD of our favorite holiday tunes (with a print out of a quote from Elf) and homemade hot chocolate jars.  I LOVED how excited the kids were to deliver these to everyone in our cul de sac…






In the midst of the December holiday madness, I was also hosting my mommy groups annual Christmas party… this also happened to be the day that our oven decided to BREAK down!  We had the worst repairman and although he fixed it that day, it ended up breaking down again just a few days later.  We actually didnt have an oven until 4pm on Christmas Eve… seriously?  In any case, Costco saved the day for the Christmas party and the kids helped me put together my goodied for the gift exchange.  We made a few batches of gingerbread play dough (seriously SO easy and the kids loved playing with it) more homemade hot chocolate, and a little "spa" jar filled with a holiday loofah, lotions, soap, lip balm, nail file, nail polish remover, ruby red nail polish, cotton balls, and a cold eye mask.  They turned out so cute!


Makena also made the vegetable/cheese tray



And the oven was fixed just in time for one batch of my pumpkin gingerbread cupcakes!


Last thing I wanted to share was the new wall decal I got…. SO in love with this.  We put it up across from our updated photo wall which is in the center of the whole house.  I adore how we can see/read it every time we come down the stairs and it can really be seen from anywhere downstairs.  This decal is one of my favorite things in the whole house now



In case anyone is interested in our activity list for next year or the printables I made for us, I figured I would go ahead and make those available to everyone!
This was my list:


And you can download the printables HERE or you can click the image below!


Just a few notes… you can print this on plain paper or cardstock through your color printer, its a standard 8.5 x 11 sized sheet!  The candy cane garden cut out is meant to be used with a standard zip lock bag… just print,  fold it in half, and staple I made this AFTER we did our activity so mine is a bit different above and the CD cover is just used on a standard jewel CD case!    Hope you enjoy!
Stay tuned…. lots more to share soon!