I have always been a fan of random letters and all things "typography" so when Makena grabbed her "M" from the play room way back this past spring and started parading around with it, the idea for these storyboard's hit me like a ton of bricks!  I took a couple of pictures of her dancing around with her big "M"… she was posing with it, putting it here and there, and everywhere.  Then I asked her to grab the rest of her "name" and the idea was officially born!  From that point on, I took letters to every session I had.  I got SO many this summer

 This was one of the first families I tested this out on: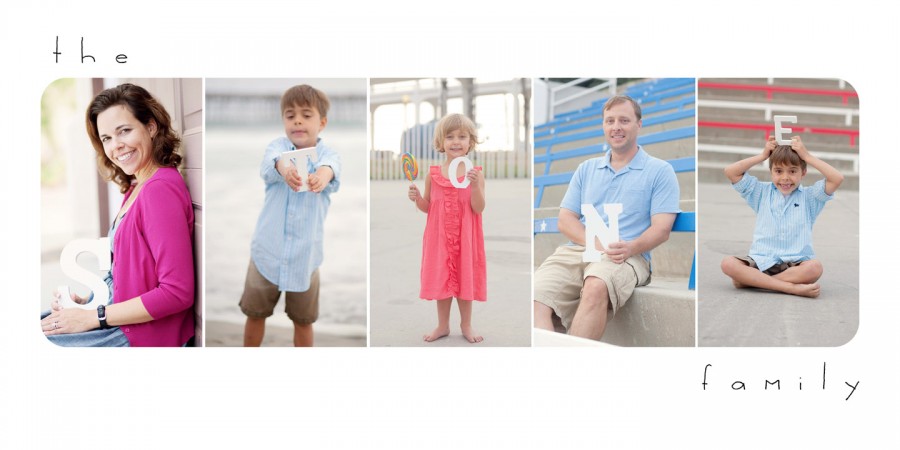 Take a look at this one I did for Makena's first week of school!  Joe bought her a new outfit for every day, so I knew I had to capture the ones they picked out together: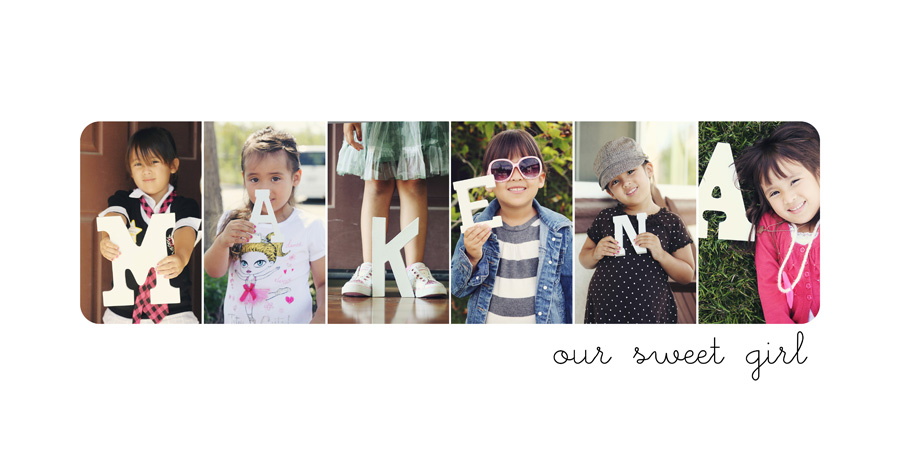 By far, one of my BEST selling items and the minimal cost I had investing in some letters has paid for itself many times over.  The first few I did, I tried using letters I had for the kids, then I would go buy a couple of extras that I may not have had for that particular family name.  During the session, when I take out the letters parent's are a little confused, but when they get to see a little preview of the storyboard together, well they are immediately sold!
These are great to hang in a child's room or create an art wall using a large print where each family member is holding a letter in their last name together, then have these storyboards around it with each child/parent holding each letter of their own name and smaller images of other images from the session.  Also works great for holidays!   So many possibilities!  One of my favorites is for newborn sessions…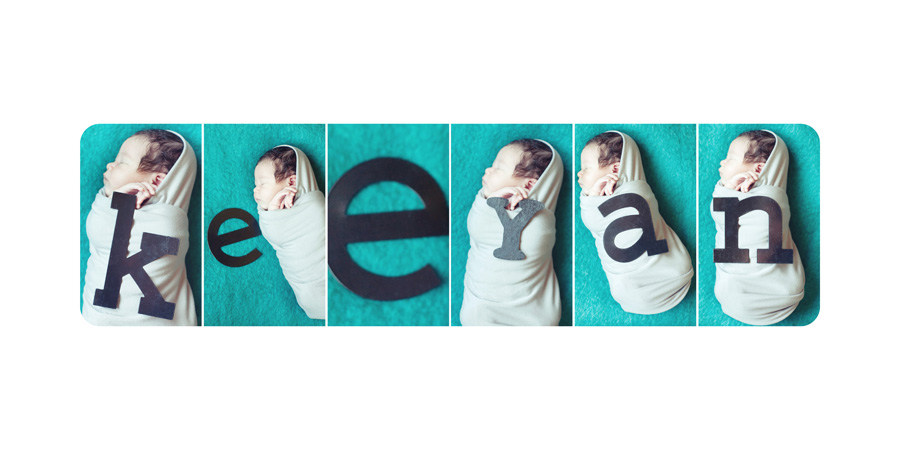 So where is the best place to start building your stash?


Probably the least inexpensive and more convenient way to go… find your local craft store and go right to these 2 sections!  They should be right next to each other (at least they are in every Michael's I have been in)!


They actually have quite a few choices and the selection seems to get bigger!  My favorite  are the large white ones, but they also have some unfinished ones that would work just fine:


You could even go smaller…


One of my BEST find's at Michael's were these black metal letters:


These were found in the $1/bargain spot of the store!  They are about 4″-5″ big and only $0.99!  When I bought them, there was a HUGE bin of them so I bought 1 of most letters, 2 of vowels, and I *heart* them!!!  My suggestion… what I love to do MOST and what really makes each picture you take even more unique… COMBINE the different types of letters!  You will also save money because you don't have to purchase ALL of the larger, more expensive ones

 Mix and match… good philosophy!
However, what if you are REALLY short on money and don't know if you really want to invest in all these letters or store them for that matter?  The perfect alternative:


My Michael's just brought these bad boys out a couple of months ago and I was totally STOKED!  Not one do they have a few different sizes, BUT seriously for an investment of $3, you can't go wrong!  Also, I ALWAYS try to buy props and things my kids could use, so these chalkboards are great!  Makena & Blake use these all of the time… dual purpose=GOOD THING!  Here is a chalkboard in action:


Lemme just mention here also… great photo tip… having the kids write their own names on the chalkboard is a great ice breaker!  You can ask what grade they are in?  If they know their letters?  Have them show you how to make a "x, y, z" for their name.  Use another chalkboard for you to write on with them.  If some kids start the session of pretty shy, use this idea!  I promise it will work AND the child will soon become your BFF because you took the time to talk to really talk and connect to them!  It literally only takes 2-3 minutes and you are also setting up the shots in between



If you feel adventurous and want to really invest in some neat stuff (again think DUAL purpose when buying props!) take a look at these neato typography items I found:
Anthropologie: (ALWAYS has amazing letters in all shapes and sizes):


ETSY:
And my absolute favorite, favorite, favorite place even though it's not local to me, but just think of all the possibilities!
These new storyboard's are in the store this week… this is what the templates look like:


I tried to make enough templates that would accommodate most names so this comes with 7- 20″ x 10″ storyboard's … with spots for 3-9 "letters"!   The files come in BOTH PSD and PNG files so they should work with most programs, although they were created in PSCS5!  You can find the templates in the store HERE and they are on sale until Monday for 25% off

Next week I have a new branding client to share… a couple of custom blogs and some logo's!  It's been non stop busy here!!!  Can't wait to show off the fruits of my labor lol!  I hope you have an amazing weekend… enjoy your family everyone!