As I was browsing for absolutely nothing at Target last week, something in the heavens made me turn my head. There on the end cap, I found these guys.  Could it be?   Everyone's favorite part of a cup of hot chocolate all bottled up just for me?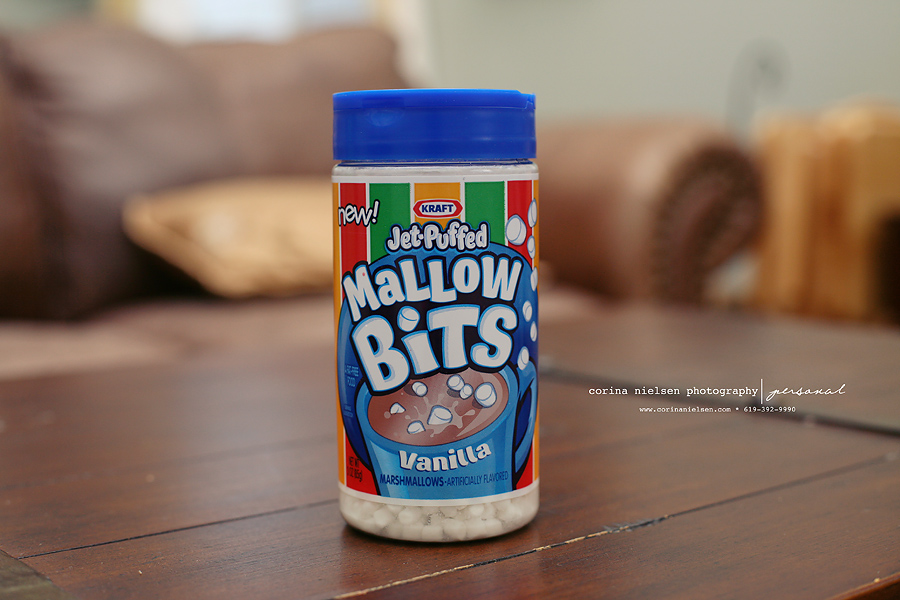 I instantly thought of cookies (or cupcakes) after my mouth watered for hot chocolate that is!  As it turns out, I didn't have an original idea BUT I was still on a mission to make something with these amazing little nuggets of love.  I tried to find a good recipe that I could tweak a bit so of course I first did a search on Pinterest.  I actually didn't see much that peaked my interest, but as I started hopping from one baking blog to the next, I came across exactly what I was looking for… well kinda.  These were close, but I still had to change a few things!
This is what I came up with and everyone in this house agrees… this one is a KEEPER!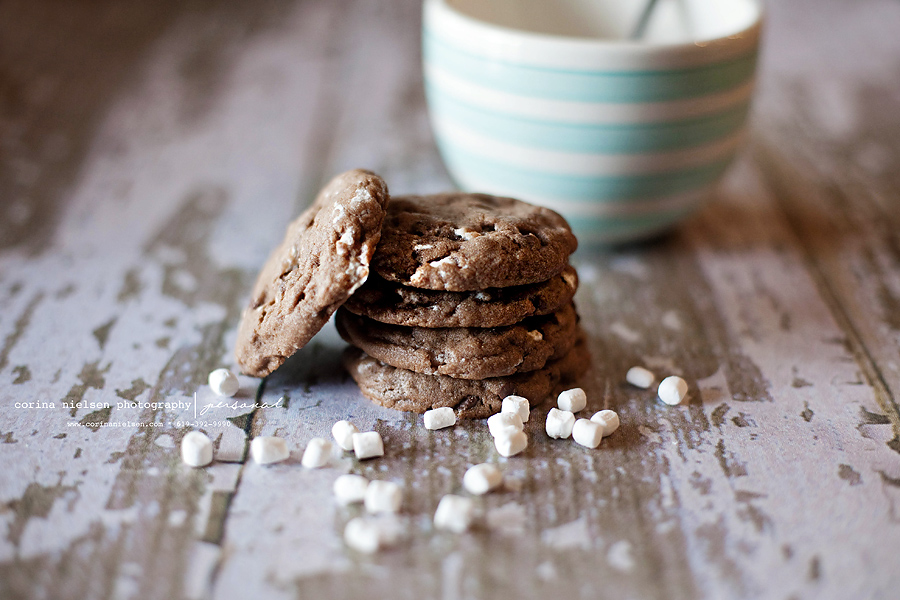 Super chewy (how I like my cookies), great texture, & good chocolate flavor.  Sounds like a good combination for a cookie to me!  This is the tweaked recipe:
Hot Chocolate Cookies
2 1/2 sticks room temperature butter
1 cup sugar
2/3 cup brown sugar
2 eggs
1 teaspoon vanilla
3 1/4 cups flour
4 packages Hot Chocolate Mix (not sugar free)
1/3 cup unsweetened cocoa (I used Ghiradelli's)
1 teaspoon salt
1 1/4 teaspoon baking soda
1 teaspoon of baking powder
1 cup milk chocolate chips (I used mini's but don't think I will again… bigger pieces of chocolate sounds good to me!)
1 cup Kraft mini mallow bits (found mine at Target but have also seen them at Vons/Safeway)
Pre heat oven to 350 degrees.  In a large bowl, mix dry ingredients together (flour, cocoa, salt, baking powder, baking soda) and set aside.  Cream together butter and sugars until light and fluffy in a stand mixer.  Add eggs one at a time, mixing well between each.  Add vanilla.  Once well blended, slowly add the dry ingredients.  I always do this in thirds and mix after each addition.  Dough will be really thick… don't worry!  Add chocolate chips and mallow bits and mix until just combined.  Drop my rounded tablespoon (or cookie scoop which is my preferred method to get them all equal).  Bake at 350 degrees for about 9-11 minutes.  I did mine for exactly 10 minutes and they were PERFECT!  Again, I like mine chewy!  Do not over bake these…. like at all!
Enjoy with a tall glass of cold milk or some hot chocolate