It was a very special week for my family.  Not only did the kids get out of school for Summer break, it was also the first week of the new schedule/work hours, AND most importantly it was also dance recital week!  After months and months of practices, my baby girl was finally going to be on stage again.  I swear this girl was meant to perform.  We are SO extremely proud of her. We still can't believe how much dedication and love she has for dance. It was a super long week with last practices, tech/dress rehearsal, and two days of shows. I may have complained over the course of this week, but all of that went out the door the second she woke up on the first day of shows…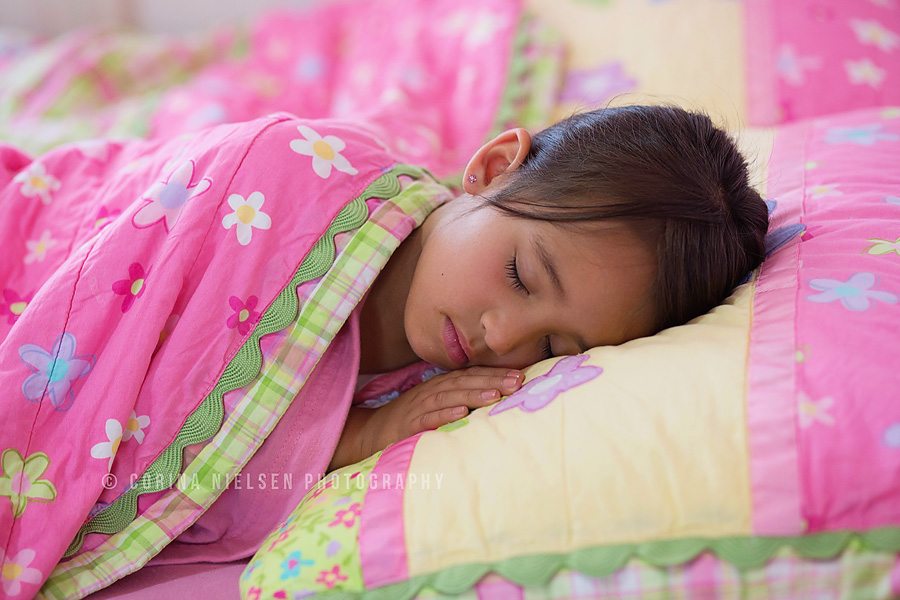 It's kind of a tradition for me to take a sleeping shot of her on the morning of the show, which reminds me that I need to do side/side comparisons to see just how big my little girl gets over the years.  After this year, I definitely have a feeling we will have many more dance recitals in our future!
As for this dance year, Makena not only took her regular ballet, tap, and jazz classes, but also wanted to add on hip hop.  Totally shocked us, but she adored it!  Always left class with a big smile on her face.  These were her outfits for this year.  All of them we thought were cute except for the tap one… a little too risqué for our taste, but when all of the girls were on stage, they looked totally adorable!  We weren't even going to let her perform that number when we first saw the costume, but she had worked so hard, there was no way we could say no!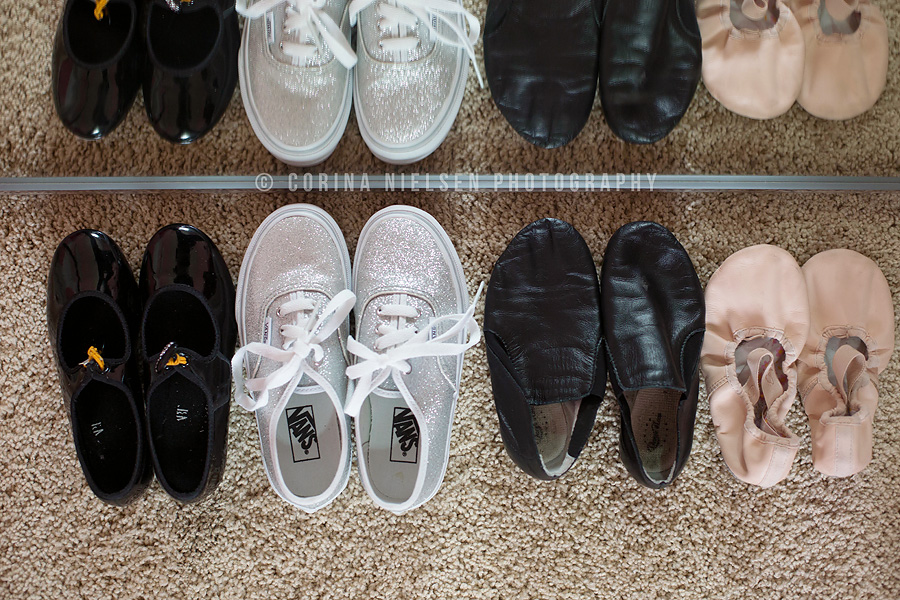 Once hair was done, I would normally do her make up.  This year, she had been asking me for weeks if she could try doing some of it herself.  How could I say no to that face?




I think she did a pretty good job if I do say so myself.  I let her take care of bronzer and blush, then I did her eyes and lipstick… she looked perfectly natural, just like all little girls should (in my opinion anyways)!
This year was also the first year she was able to use regular earrings and not the clip on ones… Makena was SO excited about that!  She felt bad a couple of years ago when all of the little girls already had their ears pierced and she was too scared too.  Now she was just like them!








 Let's get to dress rehearsal!!!  Costumes, shoes, accessories, water, snacks, bobby pins…. check!






Dress rehearsal went off without a hitch and the girls were so excited for their show!  We had 24 hours until show time… figured I would sneak in a few pictures of Makena in her costumes!




Show time baby!!!!  Here are my babies







And a quick shot with me and daddy….


Time to let her go and do her thing… my little shooting star!






Please excuse the stinky show pics… no flash photography or video during the recital so I had to crank my ISO all the way to 12800!  We were also a few rows back which didn't help things!  Thank God for awesome photo equipment or else I wouldn't have been able to get anything!




So proud of our little girl!  It was a wonderful first show!




And then on to Day 2… 2 more shows to go!
















As the dance year was ending, my husband and I were so overwhelmed with all of the practices, the commitment, driving back and forth to the studio, and everything that goes along with the recital.  We had contemplated having Makena do something else in the Fall instead of dance but honestly… I really feel we would be doing her an injustice by keeping her from it. She really adores it and although we are a little biased… we think she's actually pretty darn good at it!  Many moms have come up to us and said how focused she is during practice and well she moves.  Looks like we will be adding on yet another dance year for 2012-13!!!