I had been asked about my home "studio" and how I set up my space on Facebook a couple of months ago and it seemed to be helpful to a few people who were just starting out, so I figured I might as well share the info. here as well and add some things I didn't post there.  Hopefully, someone will find a tip they like and use it themselves!
#1- Variables
With ANY session I always try and control as many "variables" as I can.  A couple of these variables are location and session time.  For 99% of my newborn sessions, I will only work from my home and don't leave much allowance for clients to change that.  My reasoning is simple… I have far too much crap to haul around everywhere!  Well, that and more importantly, I know I have great natural light and a lot of space to work with.  I am comfortable shooting here and it will translate in my photos.  Going into a home and having no idea where I can set up, if there will be enough light (because I do not ever shoot with my flash), if it will be too cold or too warm, too noisy, cramped space, etc.  All of these variables I can control simply by shooting at home.
#2 "Big" Equipment:
Typically, I will always use a backdrop system during a newborn session in some way or another.  I purchased mine from my local camera shop Calumet for around $119.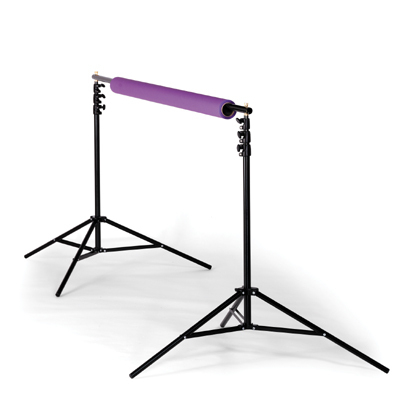 I also have about 8-10 different seamless paper rolls (my favorites being white, light gray, pink, teal, and a dark beige-y color).  99% of the time I will only use my 
black muslin
.  I do my B/W "classic" work with the black.  Shots like this…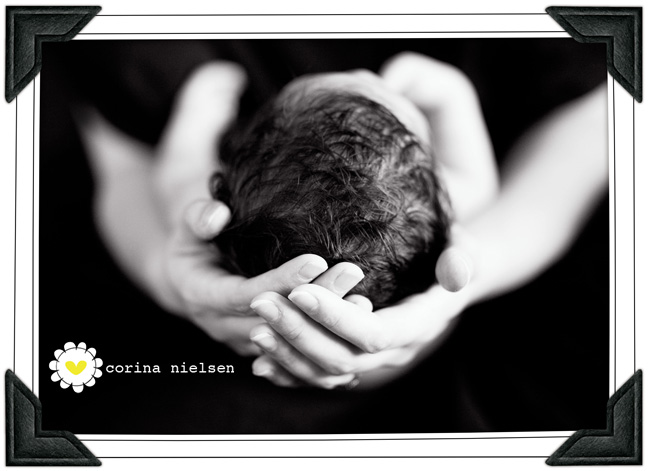 I will use this set up either at the very beginning or very end of the session. Why at those times?  Simple.. there is constant "manipulation" and handling of the baby and they rarely ever stay asleep, let alone stay still!  So if baby shows up totally awake, then I wait until the end of the session.  I would start out with shots I can lay baby down, keep them cozy, and at some point mom will feed him/her and most of the time by the end of the session, they will fall asleep and I can get those shots.  When we have gone around the room, using all of the planned set ups and props, session is now wrapping up, baby is totally done… ready to eat and leave,  I will suggest keeping/getting baby naked, wrapped in a receiving blanket, and have mom go ahead and feed him/her right on the black muslin so nobody has to move.  9 times out of 10, the baby will fall asleep and you can get those precious, classic images that every client wants!  Works like a charm… most of the time anyways

# 3- Temperature
In order for babies to be most comfortable (and hopefully easier to work with), especially since they will most likely be nekkid for for at least part of the session, they need to stay warm, really warm!!!  About 20 minutes before my baby is set to arrive, I crank my thermometer up real high!  While it typically gets a little too warm from mommy and myself, it definitely helps soothe baby.
One of the best "tricks" used that helps keep babies nice and toasty are heating pads like this one:
http://www.reliefmart.com/heavens-therapy-herbal-pack-basic.htm
There are a ton of places to buy them online or a lot of local malls have kiosks that sell them also! I like the herbal one and you can find them in a TON of different fabrics… I put mine in the microwave for about 2 minutes, then its ready to go UNDER the blanket you are using! This is SO handy, a must in my opinion!
#4 Room Set Up
This is my master bedroom… it's big, it's on the 2nd floor, and has amazing light!  I'm lucky to have a space like this to work with so I take advantage of it whenever I can!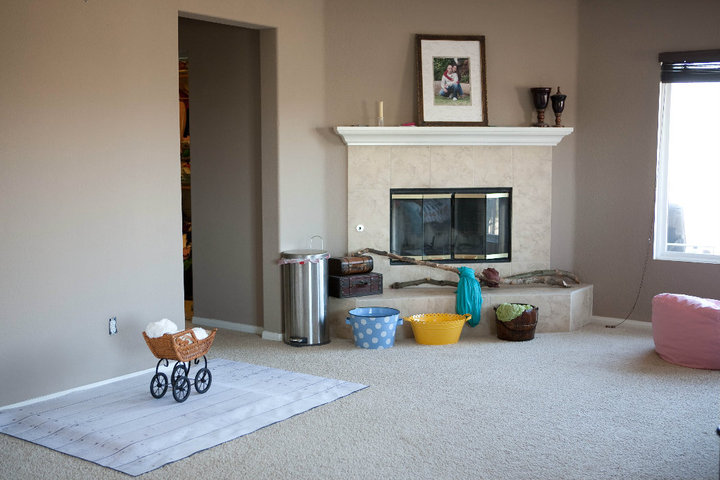 The best thing you can do to control your session time and maximize your actual shooting time is to be prepared! Have all of your props, blankets, possible set ups ALL ready to go and have an order of use in mind! Granted, its not guaranteed that baby will cooperate with YOUR plan, BUT having it planned out will save a lot of time in between each change/set up!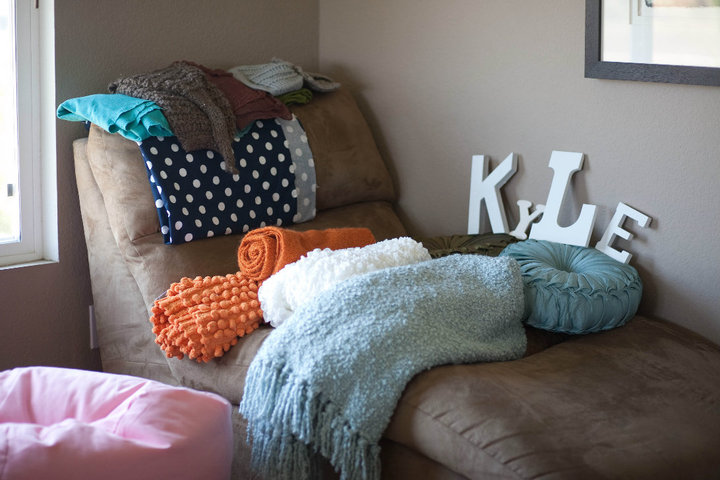 Since I have so many props, blankets, fabrics, baskets, and other "crap" lol, I will pick and choose what I hope to use on my session.  Normally this means, I bring out anything new I have… and I ALWAYS have new stuff

 I kind of have a prop problem!  Anyways, I lay it all out where I can see everything and most of the time I will lay it out in the order I would like to use it.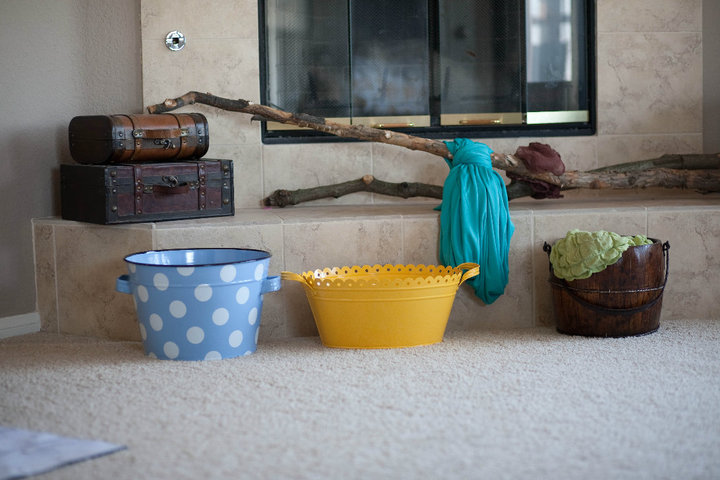 I lay out all of my baskets, branches, and other bigger things on the opposite side of my room, close to where my backdrop system would be.  On this particular session, mommy didn't want any part of her in the pictures so we didnt do any "classic" stuff!  But I would typically set that up about 5 feet in front of my bed!
One whole length of my bed is dedicated to at least 1/3 of my shots.  I set my big fat pillows up like this… and will always have a blanket on them, ready to shoot BEFORE baby arrives!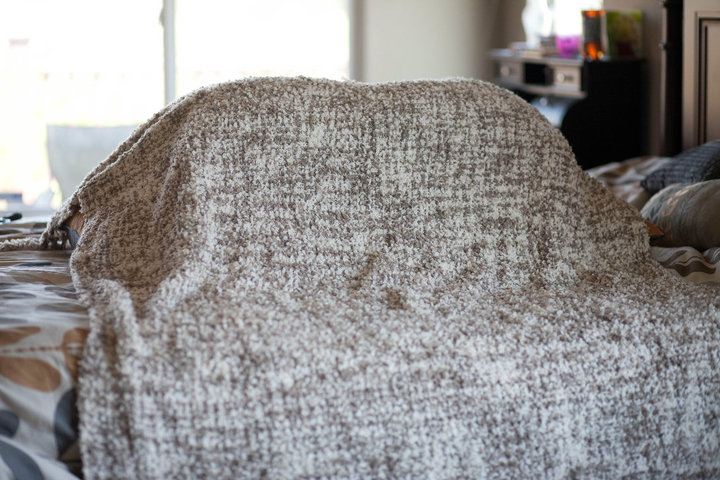 And here is a shot…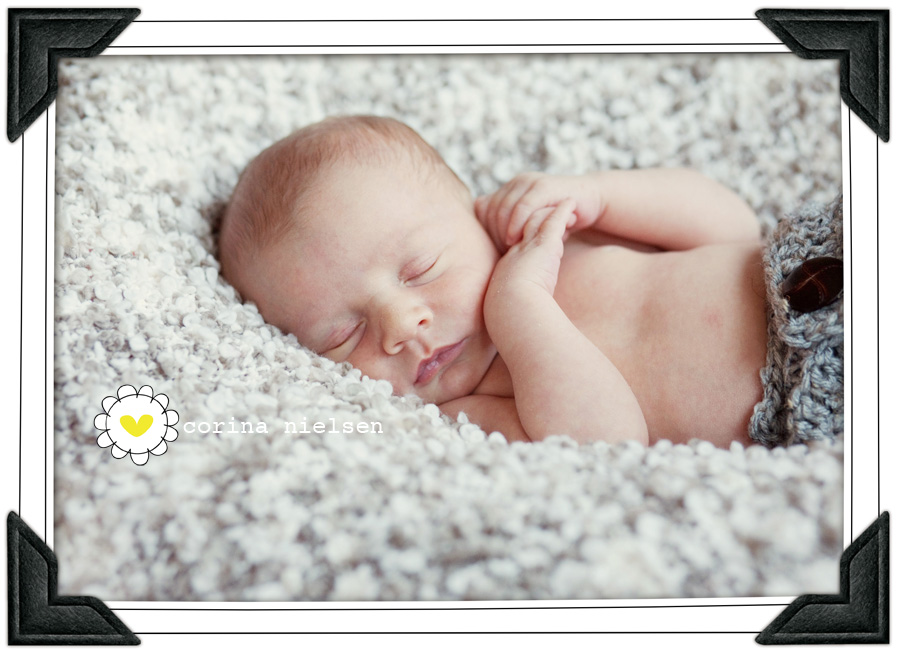 The next set up I will do that accounts for the other 1/3 of my whole session is the bean bag!  I use to use a big fancy one, but found that personally, I like using the smaller one I stole from my daughter lol.  This will always be set up right in front of the window.  I didn't show it here because I can't find the image now, but I will also position my backdrop system directly behind the bean bag and use clamps to keep the back of the blanket/fabrics held up.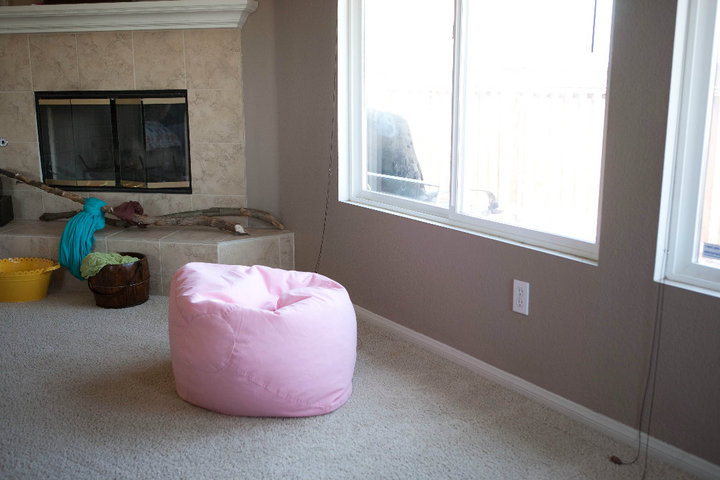 And a quick image on the bean bag…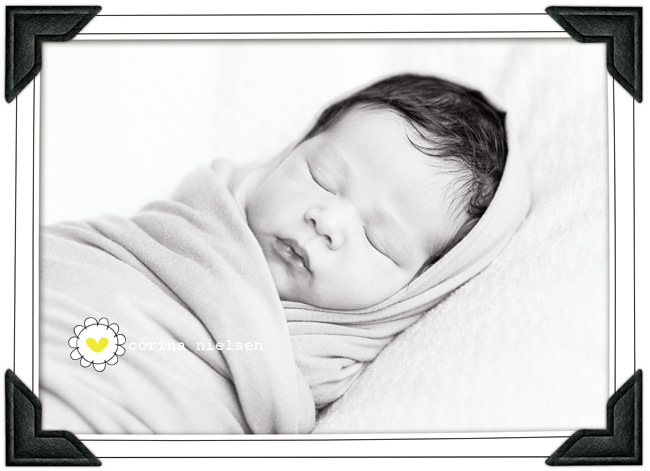 And the last of my set ups if I don't use the backdrop system/muslin is use my wall as a backdrop and I place my "flooring" down.  Because I have carpet in my bedroom, I always use a piece of wood underneath my printed vinyl or rubber floor.  Makes it nice and sturdy when I place the basket or whatever on top… no room for dips and uneven floors!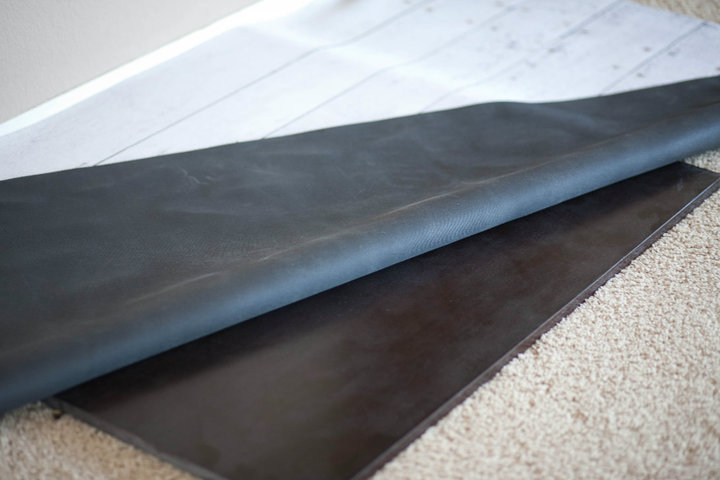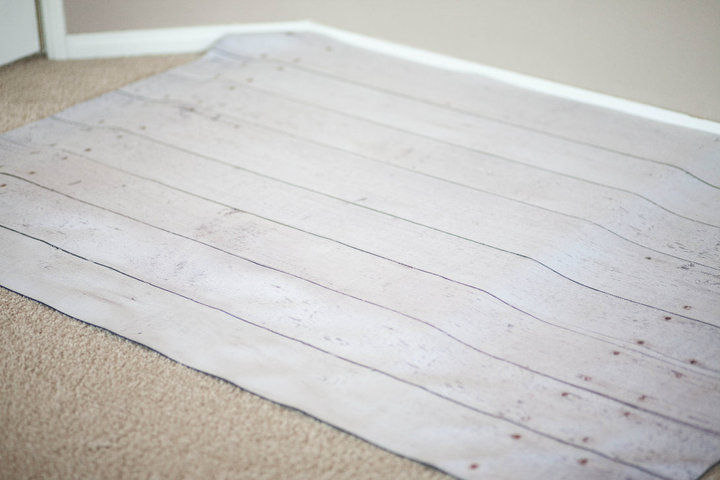 And what it would look like for a set up shot…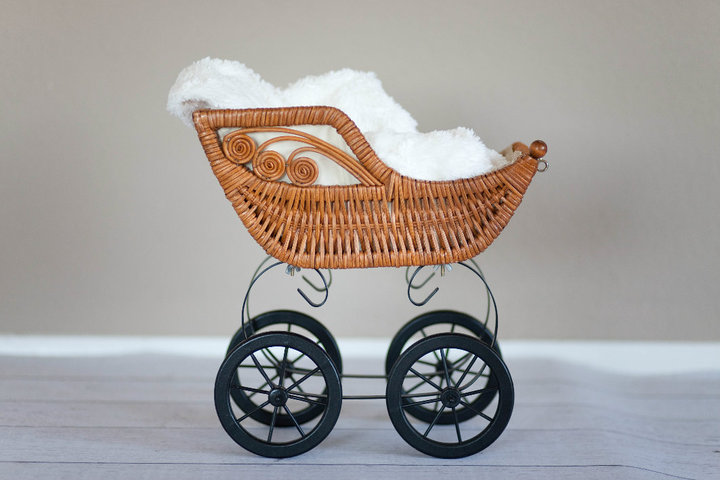 #5 Shooting
After setting a shot up in one of my locations and baby is nice and settled, take images from every angle AND do them at a bit of distance AS WELL as tight shots… literally just walk around baby until you come full circle and just snap away. This way you can cover all of your bases and get a ton of variety without having to "handle" the baby!  Here is a series of images done in a matter of 30 seconds.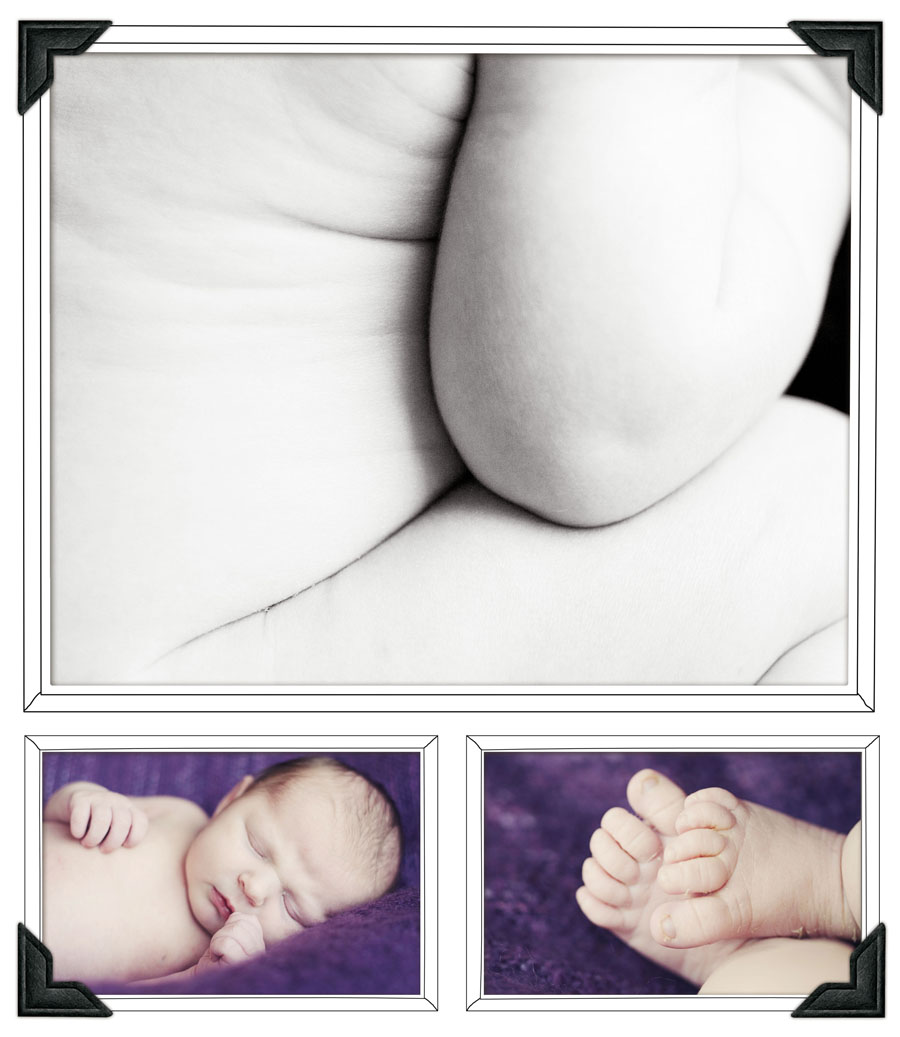 # 6 Props
It's easy to get carried away buying and wanting to use ALL you new goodies with each session you have!  You must resist going crazy with them!  9 times out of 10 you wont be able to get all of the shots anyways, so have more than you need but not so many you OR mom and baby will get overwhelmed! Having a handful ready to go is good enough and won't leaving you feel let down when you aren't able to get them all in!
And that's all she wrote!  I know I probably left out some things, so I will add to this as things come to me OR if I find anything else that might be helpful to know!