I don't know what rock I have been hiding under, but apparently there is a spot on the web FULL of inspiration, ideas, recipes… you name it, you can find it!  Cannot believe that it took me this long to find Pinterest.  Seriously addictive though.  You can spend hours here just bouncing around from pin to pin, board to board looking at pure genius!  Need an idea for a kids craft?  Looking for a crock pot recipe?  In search of decorating ideas for Fall?  Um… you can not only find those there, but about a million other things.  Definitely hooked so I warn you now… if you aren't familiar with Pinterest and decide to check it out, be prepared to get sucked in just like the rest of us.
I have only been on it the past few weeks but have a TON of ideas, recipes, and other things I fell in love with.  However, I realized quickly that I could spend hours pinning and since I'm more of a "do'r", I figured I should also take the time to actually put those ideas and things to use.  Well I have and don't think my life will ever be the same.  More hooked now than I was the first few days!  I get excited just thinkin' about everything I wanna do

 Thought I would share some things I have been doing around the house lately….
One of my very first pins….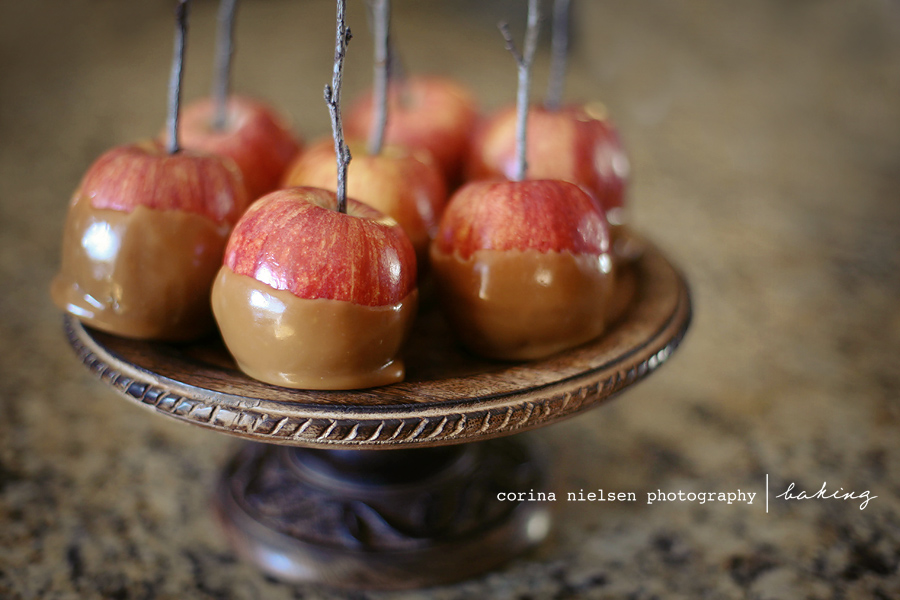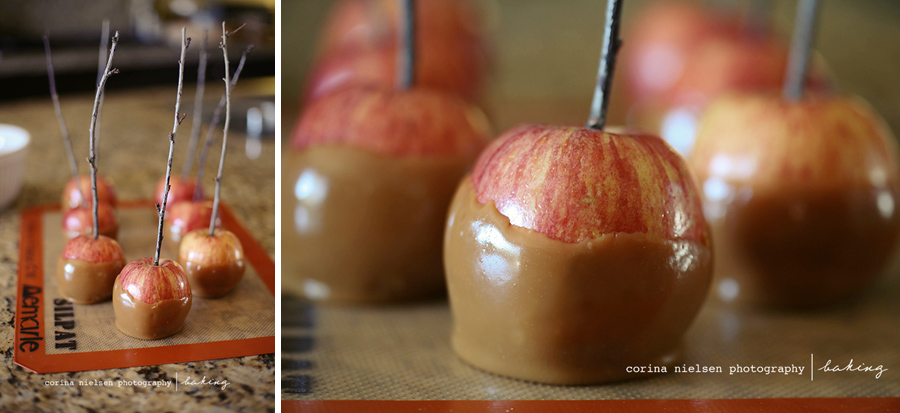 It took me a couple of tries to get a caramel that everyone in the family liked and that would work on the apples, but the wait and trial and error paid off!   The recipes I found through Pinterest didn't work all that well for me, BUT the inspiration was found there and I knew I just had to dig to get it perfect!   Special thanks to one of my mommy friends for helping me with my caramel!  This one was so thick.  Stayed on the apples with no problem at all.  I have a feeling I will be making another batch of these very very soon!  Seriously, yummy!
I was also in the mood for some cookies & milk one day when the kids got home from school and when I went to look for some inspiration, this cookie was floating around the front page!  I couldn't wait to try it!  I think it turned out OK… not sure if I will make if again though without changing the recipe slightly.  I think it needs to be a bit sweeter so I would add a couple of more tablespoons of sugar maybe. The texture was great and who doesn't love cookies & cream anything? It's a bonus that they look real cute too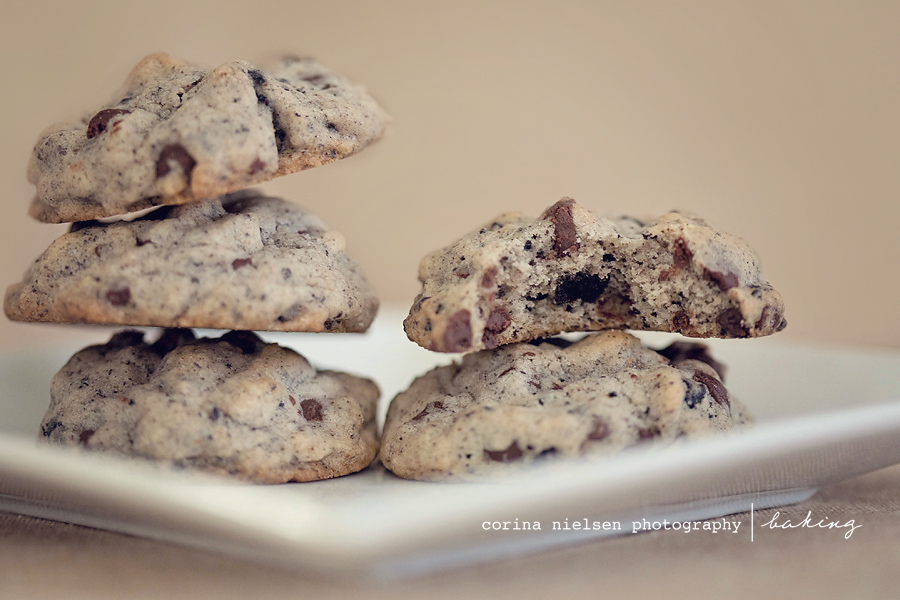 Since Halloween was approaching right when I joined the Pinterest train, I saw these candy corn mousse pictures EVERYWHERE!  I'm not a fan of the candy, but everyone else in my family adores them so I thought it would be a fun dessert to have before the kiddos went out for trick or treating.  Again, I would change the recipe ever so slightly and add more sugar to the mousse and might even add a graham cracker crust perhaps to add some texture.  But for anyone that loves cheesecake… this is a must try recipe for you!  This is how my batch turned out!


Fall is absolutely my favorite season and now that November has officially arrived, I have a really good excuse to try out a bunch of fun things.  I had seen these little nutter butter treats and totally fell in love.  How flippin cute are they?  So while the kids were at school, hubby was sleeping off his 3rd watch shift, and I was in desperate need of a sweet pick me up in front of the computer… I figured I would give them a try.  I didn't do that many because as I started making them, I felt kinda bad that the kids weren't there.  This one is perfect for little assembling hands.  I'm not sure how the original poster put them together, but I just used the smallest amount of peanut butter as the "glue".  I think the original poster may have used melted chocolate, but thats far too much work!  Bust the peanut butter out and you will be A-OK!  Worked perfect and my sweet tooth was satisfied!  How cute are they though?  Seriously…


I think that's more or less all I have done as far as food goes, but I found a ton of other things to try!  I figured I would start with some hair stuff since I didn't have to go out and buy anything

 The first few days on Pinterest, I noticed that a lot of people pinned hairstyles and beauty tips.  LOVE that!!!!  The best thing I have found thus far in my short time looking at pins, has got to be this sock bun!  Again, where in the world have I been?  I can't believe I hadn't ever seen this done before but for those with long hair who like big fluffy curls, this is a must see!  My hair it pretty straight (also long overdue for a cut) and you can typically see me daily with a messy hair thrown quickly into a bun.  In the off chance that hubby and I go out or there is a special occasion to attend, I *might* decide to curl my hair but hate having to take 1/2 hour to do it with a curling iron or hot rollers.   Thought I would give the sock bun a whirl and am so happy I did!  Hubby took the picture of me yesterday afternoon and I had taken out my sock bun at least 8 hours before so it had already had a chance to relax a bit.  I also brushed the curls out quite a bit but the curls were definitely a lof bigger and fuller.  Will not use a curling iron again for a while & I think my hair might spend some more time out of a rubber band!  All you have to do is put it in the night before and in the morning, you will have big sassy curls.  No heat and curls that last a long time!


Another genius idea I found….
bobby pin storage
!  Goodbye to lost bobby pins and having to dig and maneuver to grab some when you are trying to do your hair.  Seriously…. how clever is this!  You can go to Lowe's or Home Depot and find the magnetic strip for a few dollars.  I actually used the wrong ones since I got the tabs, but they work just as good.  I also found that I could clip things to the bottom of the medicine cabinet door and it still closed perfectly!  Love having everything I need in one place!




This is actually how I have been getting ready in the morning for the past week.  I have tried to do a different hairstyle everyday for the past week and what better way to do that than over Itunes and a plethora of ideas on Pinterest?  I set up the Ipad and away I go!


And last, but certainly not least…. I saved my favorite idea I found for last.  This one has been a huge hit in my house.  I love the meaning behind it.  A MUST must do for families, especially when you have children over the age of 6.
So, my family actually does sit down at the dinner table every single night to eat.  We have the TV off and literally talk through the whole meal.  Growing up, we never really did that so I vowed that when I had kids, eating dinner together at the table would be a must.  Not on the couch, not in front of the TV…. AT the table, together.  Fortunately, I have a pretty chatty family so it's never quiet around the table either.  However, when I saw this idea for a "question jar", I thought it was super interesting.  I checked out the site, printed one of the sheets for the month, and really LOVED the questions.  Some are silly.  Some are serious. Some are just fun.  But they all are wonderful.  I love hearing everyones responses and both of my kids (12 and 6) are literally excited to get a new question each night.  Both want to read the question, both want to answer first, both want to hear everyone's responses.  I cannot say enough good things about this.  Definitely, the best thing I have done as a result of Pinterest.  It's a bonus that their is a new set of questions each month as well…. so hope they continue that!  This was the very first question we pulled….


So happy to have not only found another wonderful resource for inspiration BUT to actually follow through with them as well.  Obviously, I won't ever be able to keep up with my pins, but I do vow to try and complete a few things here and there.  I will definitely share them as well!  In honor of my new found obsession and how proud I am of myself for putting my pins into action, I thought I would whip up a couple of little graphics to use in my blog posts and things.
PINTEREST GRAPHIC #1


PINTEREST GRAPHIC #2


PINTEREST GRAPHIC #3


Please feel free to pin these and use them on your own blogs as well!  If you are already using Pinterest and want to follow me, you can find my boards HERE.  Almost forgot…. I was trying to get my husband to take a picture of the hairstyle I had tried yesterday and instead he got artsy on me!  Surprisingly, I don't think he did too bad and since I barely have any pictures of myself, I will gladly take it and use it