Here is a little peek of the studio where I do all of my newborn sessions.
The studio is kept at 85 degrees for the majority of the sessions so I encourage parents to dress in layers so you can adjust to the temperature more readily.  I have an ever growing assortment of blankets, backdrops, flooring, and props to choose from.  Once your session is booked and you are on the calendar with a tentative date, we will discuss color and prop choices to ensure your session is as customized as it can be.   A typical newborn session will last anywhere from 2-3 hours depending on how the baby is doing.  Breaks are taken as needed to feed baby and I never stop shooting unless I feel 100% confident that our session is "complete"!  More than likely, YOU will be ready to leave sooner than I am done shooting!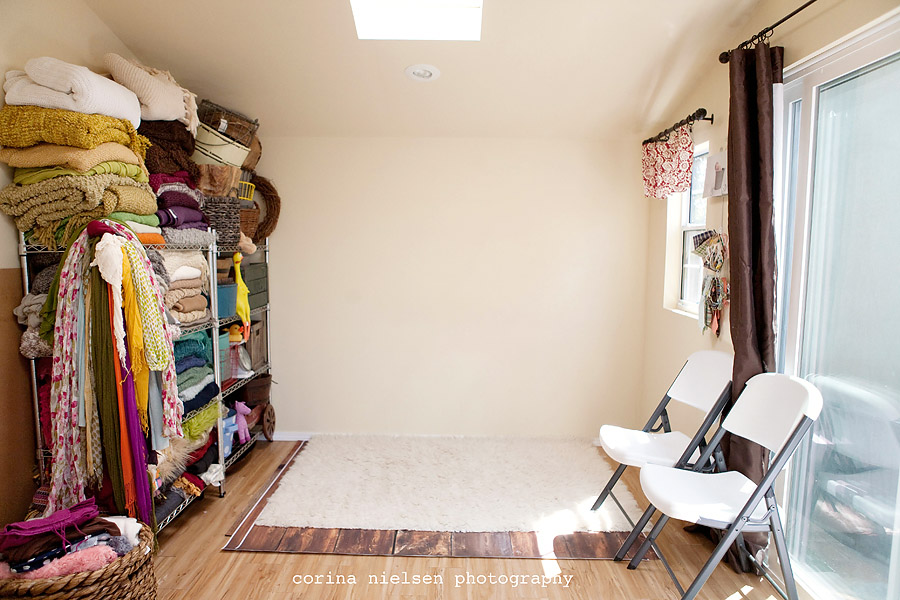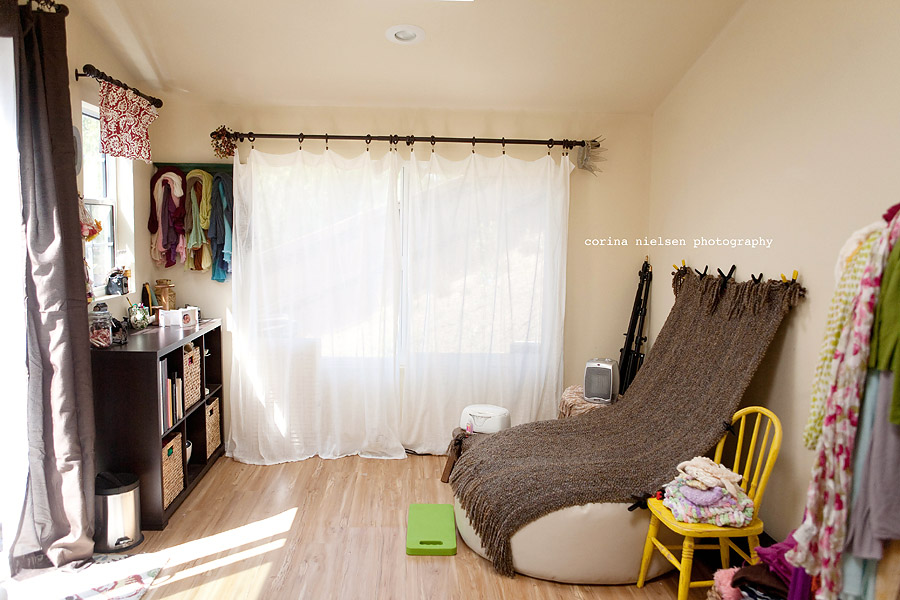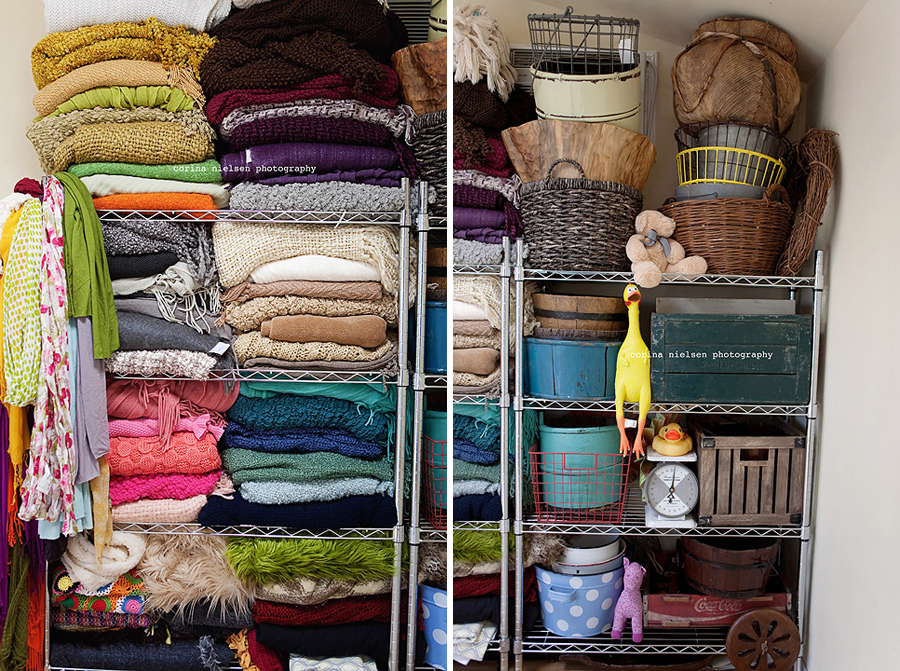 For more information, to view my work, or to book a session, please see the main page of my blog.  I look forward to meeting you and your precious addition very soon.