HOLY products Batman!!!
I cannot even believe that I have gotten so many things designed for the store over the past few weeks.  So happy mojo has been flowing… having a job that requires "creativity" doesn't always work out when ya want it to!  Glad it has pulled through for me recently.  Actually, I think I am almost at my limit and am almost burned out… been working HARD

First things I wanted to share were these MOO products that went in the store this week (I ? MOO and as soon as I got word they were now offering their STICKERS in the US, well hell, I had to make something, which turned into 4 things:
A set of 8 templates (PSD & PNG files).  This particular set is SO versatile.  Customize each card with the session name, title, location, date, or anything else that is relevant to the image you choose!
A little short on time, don't have a program that supports PSD files?  No problem!  Use these ready made JPEG files and upload directly to MOO!  Add an instant special touch to your client orders and packaging!  Or use the merged "blank" cards to customize with your studio name, session title, date, etc.!
Just in time for the holidays… these stickers are too cute!  Really makes your packaging and envelopes festive ad fun!  These files are merged and totally ready for uploading right to MOO!
Not quite sure about your brand yet or do you love the fun vintage look?  This set of 6 stickers are bold, yet simple, fun, and classic enough to last you through the years!  These are also merged and ready for immediate uploading.
I just remembered, I have to announce the winner for the contest I was doing for ALL 4 sets….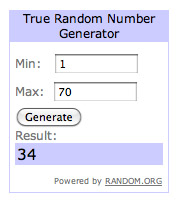 Congrats Lindsi!  Go ahead and email me at the store and I will get you some download links!!!  Thanks to everyone who played along… read below for another giveaway opportunity

Ok, back to shop talk!  The last product that went in the store this week was a new business/marketing set "Sunday Afternoon":
All of these products are on sale thru Sunday night… find them HERE!
Next week, I have BIG batch of goodies:
- 3 accordion albums
- 12×12 press print album
- 5×7 calendar album (SO flippin' cute, waiting for my studio sample already!)
- and HOLIDAY cards, LOTS of them in 5×5, 5×7, AND Miller's new LUXE die cut cards!!!
Can't wait to share everything!  Told ya I have been busting me booty!  Love it.
Since I kind of skipped out on my blog post for yesterday, I thought I would go ahead and squeeze that in now!  I had gotten a request for changing colors & text in layered PSD files and since most of the products in the store are layered files, kind of makes sense to show people how to do that eh?  So here it is, hopefully it helps someone out and/or makes people more comfortable when purchasing pro photog items!
As I finished the video, I realized I had left out another couple of ways to recolor… oh well, another time

Last but not least, I have a new business/marketing set on the design horizon!  I'm already in LOVE and I only have a couple of pieces finished.  I'm such a sucker for damask and of course, anything with pink is A-OK in my book!
Aaahhh, makes me smile!  The problem?  I need a name for it!!!  Wanna help me out?  Leave me a comment on this post with a suggestion and if I choose to use it, YOU win it

  You have until Sunday October 10 11:59 pm EST!!!
Special thanks to Kellie Penn and Across the Miles Photography for the use of some of her images in this product!