Last month hubby semi surprised me with a little trip up North.  Because one kiddo was away at camp and another was going to Grandma's house, it was the perfect time to sneak away from EVERYTHING!  I had spent a lot of time in Northern California when I was younger and always loved it.  I told my husband about it all of the time and knew if he just gave it a chance, he would fall in love as well.  Luckily, hubby was listening all of those times and planned the trip up north!  He could not have done a better job.  Everything was prefect.  Well most of the trip anyways!  Excuse the mix of real pictures and iPhone shots… carrying a big camera around is not always ideal for enjoying yourself and being totally "present"

First we needed to say goodbye to our smallest… his little baby.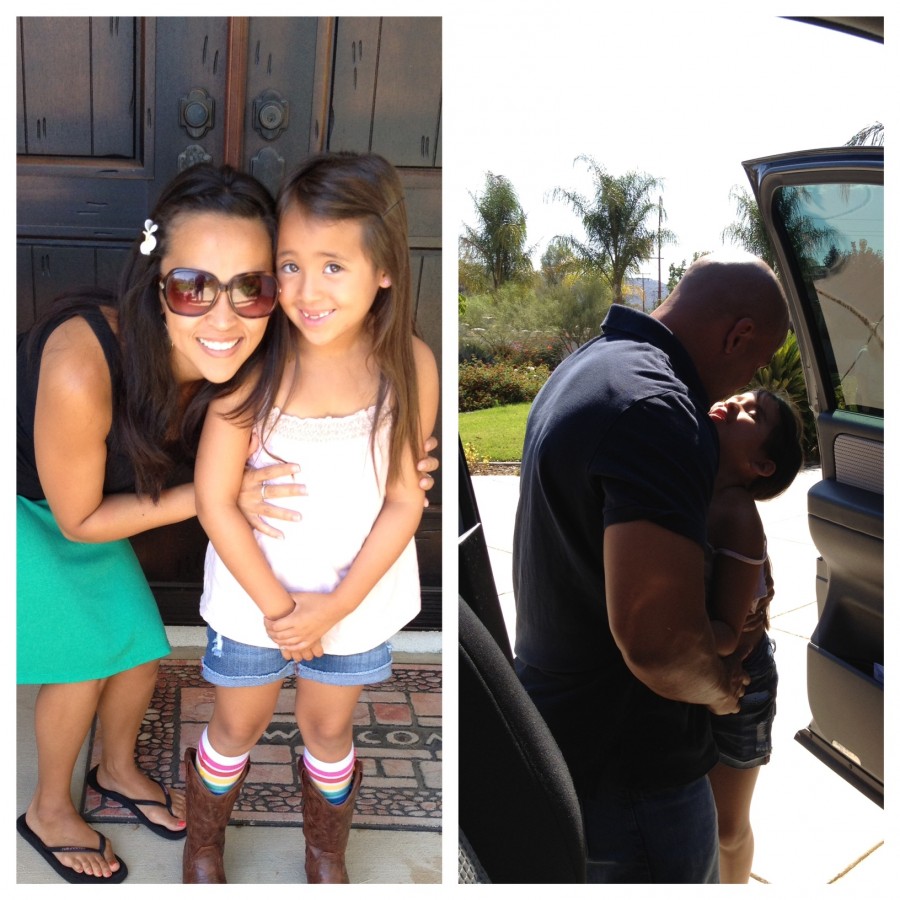 Time to really hit the road!  Our 7 hour journey wasn't actually too bad… hit one little pocket of traffic in San Dimas.  It seems everyone was thinking it was a Raging Waters kind of day.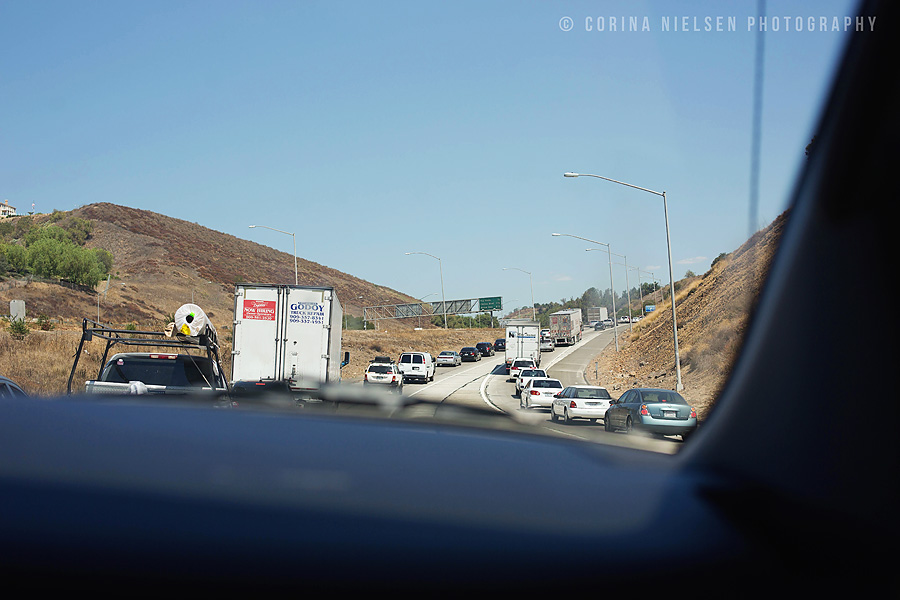 Smooth sailing after that though!  It was a long drive but with plenty of stops to stretch our legs, tons of unhealthy snacks, and each other…. we made it!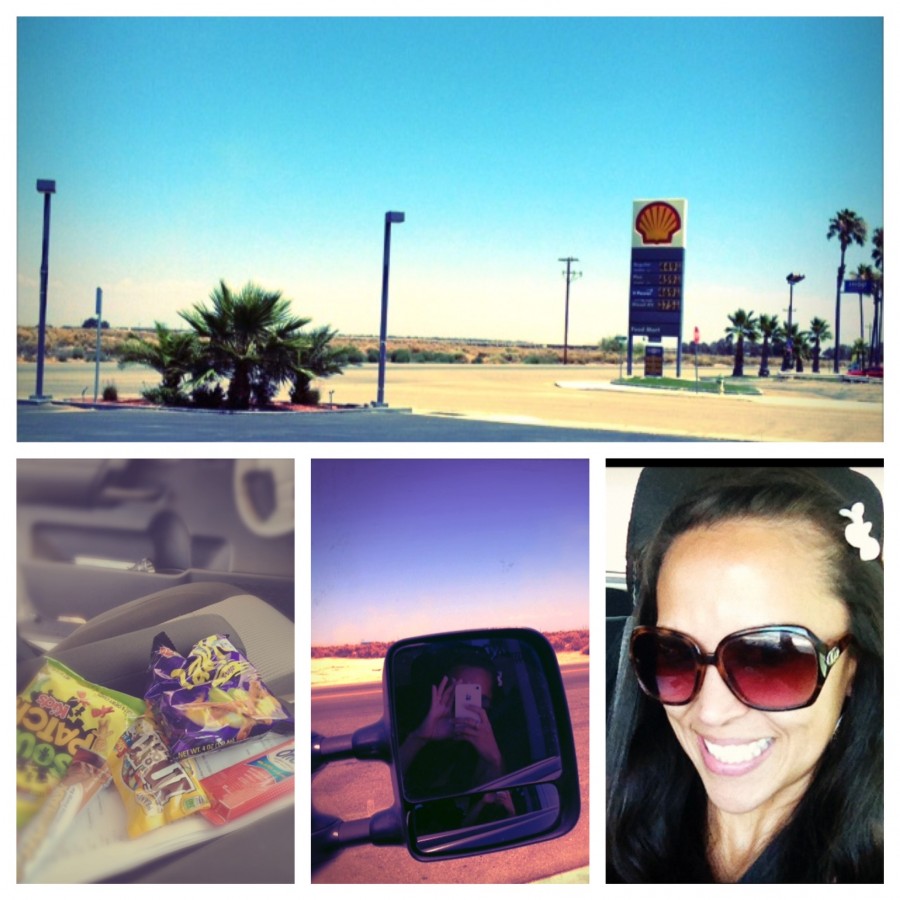 Hello Carmel, California… I have missed you.  Hyatt, thank you for an amazing view, perfectly cold weather, an amazing room, and one of the most memorable getaways we have ever taken.














Fires are big up here… they had these little wood stations all over the property for people to use in their rooms or the private fire pit areas.  So neat!


One thing I love about my husband is that unlike most photographers who always find themselves behind the camera, my hubby always makes sure that there are a ton of photos of me.  Such an important thing to remember… its easy for us to take pictures of everyone else, not so easy to ensure you have the images of yourself for them as well. Only downside with my husband behind the camera is that he is under the impression that he has a good eye AND he also feels the need to continue to shoot after he takes one shot.  I have mentioned it many times before when posting personal pictures and it seems like this quality in him is stronger than ever.
Notice the first shot… perfectly fine shot.  I would have been happy with just that.  Obviously, he had other plans.  Seriously?   Give me the damn camera Mr. Thomas!  EVERY TIME he takes a picture of me, this is the sequence of events.


Overall, he does OK though

 Something I have already learned to live with and most of the time I can't help but laugh as I chase after him to get the camera back…


Time to show him downtown Carmel, eat, play, laugh, enjoy… this was our view leaving the property.  Gorgeous.








One of the main things that I wanted to do while up here was hike!  We don't do it that often here in San Diego because we haven't found a place that we really loved… in the Summer its also way too hot.  The weather in Carmel was perfect for us… didn't get over 70 degrees.  Great for a LONG hike!










And another one of my amazing husbands sequence of shots…






People must have thought I was about to beat my husband when I started chasing him this time.  When I realized I was being watched, I had to slow down and ask nicely for my camera.




We really enjoyed our 2 days in Carmel.  It was perfect.  Wouldn't change anything about it.  He did good and it was exactly how I envisioned everything.  However, this was about as far as hubby's planning went and then I tool over.  I had this super "romantic" idea about driving down the coast, stopping along the way to see the small towns, landmarks, and ending up somewhere half way between Carmel and San Diego to stay the night.  Possibly Santa Barbara, but because we weren't sure where we would end up, I talked my husband out of booking a hotel room.  Something I will NEVER do again and probably never hear the end of.  So began the longest day for us ever.  I felt like we were on the Amazing Race.  It started out OK for the most part, but by the end of the day I was in complete tears.  Will get to that in a sec….
For anyone that has driven down the 1 Freeway, you know its a super tiny 2 lane highway with HUGE cliffs on one side and mountains on the other.  Well, hubby does not do well under these driving conditions.  Our first leg of the trip south was supposed to take us about an hour…. with hubby behind the wheel and barely breathing, our trip took 2.  We ended up finding this neat little spot in Big Sur.  I probably could have stayed here the whole day.


How neat to have all of these little sitting areas IN the little stream?  I soaked up some sun and took a timeout for myself while hubby looked around, put gas in the car, and grabbed more snacks.








We found another little point of interest and figured we might as well stop to check it out… total tourists!  At first we went the direction everyone else was going.  Followed a little path, maybe 500 yards or so and came to this little waterfall.  Not really much else to see here except this… so we snapped some pics and figured that was that.






We thought "OK, thats cute, but is this all?  People really got out of the cars, paid for parking, and only got to see this?"  Well that was a waste!  So we went back towards the car and then I noticed a little trail off to the side of the road.  Why not check it out right?  Totally hit the jackpot for hiking.  We are ALL alone and the further we went into the forrest, the better it got.  It was amazing.  Could not have asked for a better hike.  We found waterfalls, saw all kinds of animals… perfect.














This is the point of our trip when EVERYTHING went horribly wrong.  We had finally gotten away from the two lane highway and hubby could breath, but everything did not work out like I had envisioned.  You know when you have this amazing picture in your head of how things would be?  Totally romantic, fun, and perfect?  Well this could not be further from what was unfolding!
We ended up in Santa Barbara around 6pm or so.  Mind you, we still had no hotel booked and my husband was having serious heart palpitations at this point.  He is a total planner. When I finally went on to Expedia & HotWire to book something, one hotel after the other were literally booking up right in front of my eyes.  Since hubby is somewhat of a snob when it comes to hotels, I knew that we couldn't just stay anywhere.  It had of course be safe, be clean, and be at least 4 stars.  Yes, again, I know he is a snob! Each time I would find a hotel and go to book it on my phone, literally by the time I went to pay, it would show unavailable!  This happened at least 5 times.  Seriously?  I could feel my husbands eyes screaming "I TOLD YOU SO!"  Well, I didn't have much choice so we ended up in this Best Western right along the beach.  Transients and drug dealers to the right, traffic in front and to the left.  Sweet.  As soon as we checked in, I started to cry… even before seeing the room, I was in tears.  Got up to the room and it was even worse than I thought.  I cried on the bed while hubby went to get the bags.  I felt horrible.  We had this amazing past few days and it was all ruined, what a waste of a night.
My husband was great though.  Never complained, tried to look on the bright side (something he does not typically do…. Im the half full person in the family for sure).  I decided that I had to make it right so I went downstairs with red, puffy eyes and kindly asked if we could get a refund.  Much to my surprise the manager said YES, no problem.  Hotwire refunded us and we were officially back at square one with no hotel at 8pm.  I thought I can at least get my husband a good meal while we scrambled to find another hotel.  I did a search on my phone and found a restaurant that was rated top 5 in Santa Barbara.  Perfect!  I figured we could at least get some good food and search Expedia again for more hotels while we ate.  We ended up in this dark, smelly, hole in the wall of a place.  I have no idea how it was rated as a good restaurant but we ordered food and spent the whole dinner on the phone.  Things went from bad to worse as each second past.  Every nice hotel was booked almost clear to Los Angeles county. Seriously?  Can I catch a break?
We were more or less left with 2 options… keep traveling south in hopes of finding something OR head 10 miles back north and pay an arm and a leg for a hotel.  At 10:45pm, we decided enough was enough.  5 star hotel and paying what would amount to a full car payment later, we ended up at one of the nicest resorts we have ever been to.  As soon as we walked into the lobby to check in, we knew we made the right decision and the next 24 hours we were back to pure bliss!  It was like the heavens opened up and angels started singing to us.
Now this is what I'm talking about…
















Got to sleep around 2pm or so that night, after a nice bath and an in room movie!  The next morning we had an awesome buffet breakfast overlooking the ocean and spent some time at the pool!




And with that…. our little (nearly perfect) romantic getaway was just about over.  Aside from the race to find a hotel, I wouldn't have changed a thing.
So thankful for this time we got to spend alone together.  Thankful to have the most supportive, caring, thoughtful, considerate, loving husband and partner in life.  Thankful for my life and everything in it.