With the holidays quickly approaching, I knew I needed to start planning my all of my menu's for the parties and dinners we would be going to.  Hubby surprised me with a new iPhone a couple of weeks ago and one of the first things I did with it was download some food app's!  As I was browsing through all of the goodies, I found these amazing treats.  Just seeing the name made me think of one of my favorite drinks at Starbuck's so I knew I had to give them a try.  So happy I did.  Makena and I whipped them up last night.  Super simple and honestly the best cupcakes we have ever made.  No joke.  Just look at them!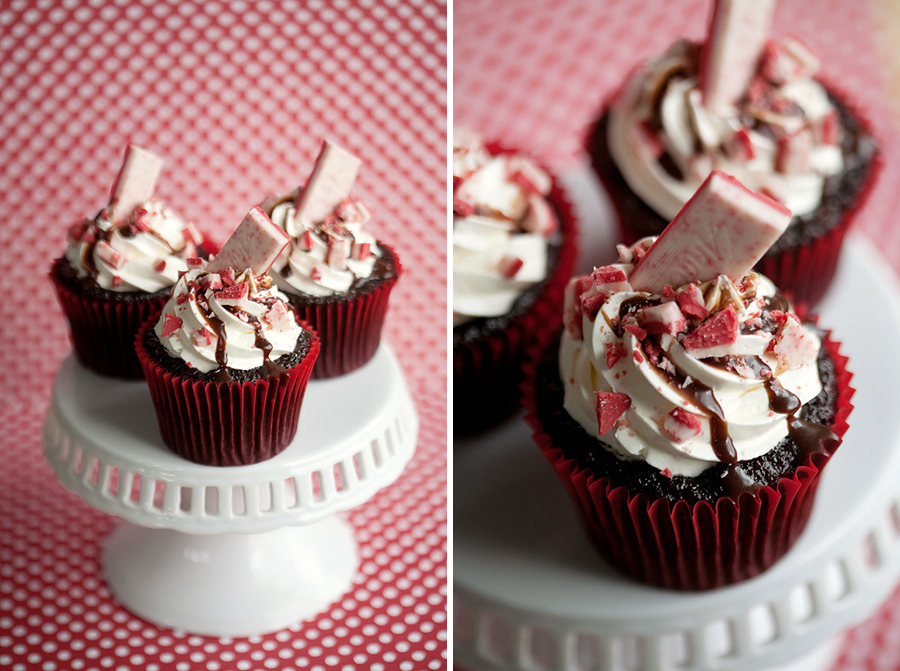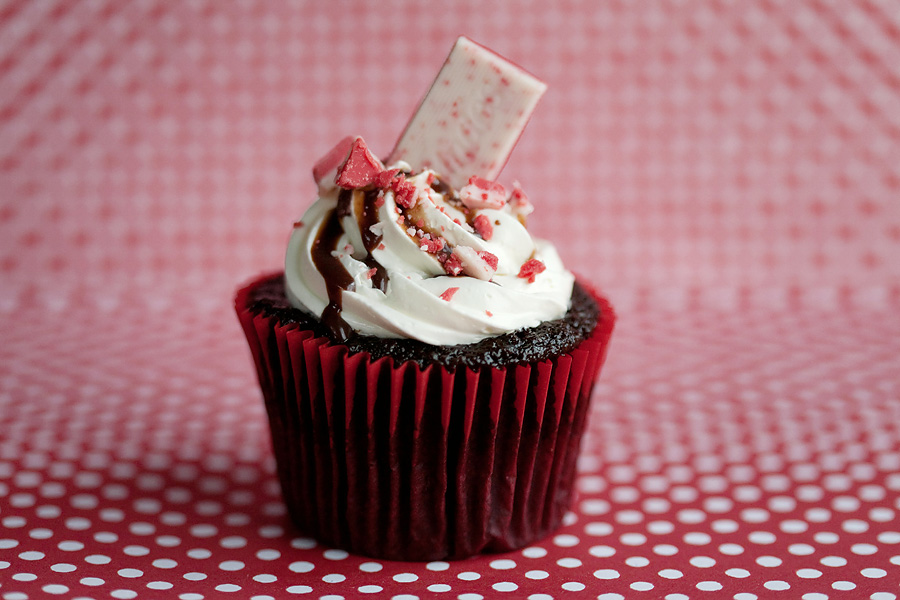 They were so pretty and good, I couldn't stop taking picture of them

I have my own homemade chocolate cake recipe that we used, but for those who want something super easy, this recipe is awesome also (just modified it a bit for these particular cupcakes)!
Too Much Chocolate Cake
1 (18.25 ounce) package devil's food cake mix
1 (5.9 ounce) package instant chocolate pudding mix
1 cup sour cream
1 cup vegetable oil
4 eggs
1/2 cup strong black coffee (cooled and at room temperature)
2 cups semisweet chocolate chips
1 tablespoon instant coffee (you can also use Starbuck's VIA)
Instructions:
Preheat oven to 350 degrees F (175 degrees C).
In a large bowl, mix together the cake and pudding mixes, sour cream, oil, beaten eggs and coffee/s. Stir in the chocolate chips and pour batter into lined cupcake pans.
Bake for 18-20 minutes, or until top is springy to the touch and a wooden toothpick inserted comes out clean. Cool cupcakes thoroughly.
We did use the same recipe for the swiss meringue buttercream found here though and it was awesome (we only did half the recipe since I like a bigger cake to frosting ratio)!  This was the first time we have ever made this type of frosting, but it won't be the last.  It's a different consistency & texture than regular buttercream, a bit more difficult to make since there is the added step of using egg whites, but well worth it.  It's less sweet also which I like!
Peppermint Swiss Meringue Buttercream
5 large egg whites
11/2 cup sugar
4 sticks unsalted butter, diced and softened
1/4 teaspoon salt
2 teaspoon peppermint extract
Instructions:
Combine egg whites and sugar in a bowl placed over simmering water. Bring mixture to 150 degrees F while whisking constantly.
Transfer mixture to stand mixer bowl, fitted with a whisk attachment and beat on medium  high speed (speed 8 on a KitchenAid stand mixer) until mixture cools and doubles in volume and forms soft medium peaks; about 10-12 minutes).
Add butter in one piece at a time, mixing to incorporate after each addition. The mixture may appear clumpy and almost curdled looking at first-this is normal. Keep mixing and it will become even and smooth again.
Add salt and peppermint extract and mix to combine.
I used a really simple ganache recipe… nothing fancy, nothing difficult.  I think you would typically use bittersweet chocolate, but #1 we didn't have any and #2 hubby hates bittersweet chocolate, so we just used milk chocolate chips!
1 cup chocolate chips
3/4  cup heavy cream
Instructions:
heat cream over low to medium heat for 2-3 minutes
add chocolate chips and whisk until it is completely melted and smooth
Top the cupcakes off with Andes Peppermint Crunch Thins (they come in a package like
this
).  I bought mine at JoAnne's, but I just saw them at Target too on SALE

 We chopped up half of the box to sprinkle on top and then used the other half of the box as the "topper".  I'm pretty sure the company also makes these as baking chips since I have seen them before, just not this year!
MUST MUST MUST try this recipe folks.  It's a keeper!!!!  You, your family, and ay guests you have will not be disappointed!