A couple of months ago I had posted some pictures of my newborn "studio" AKA my bedroom and it seemed to help some people who were just starting out and wanted some ideas on how to set up a session.  After getting my "newborn nest" from Mindy a few weeks ago, I knew I had to share my new set up

 Lemme just stop and say… this thing is WAY better than bean bag!  A serious must for photographers who shoot newborns!  Here is what it looks like before the session.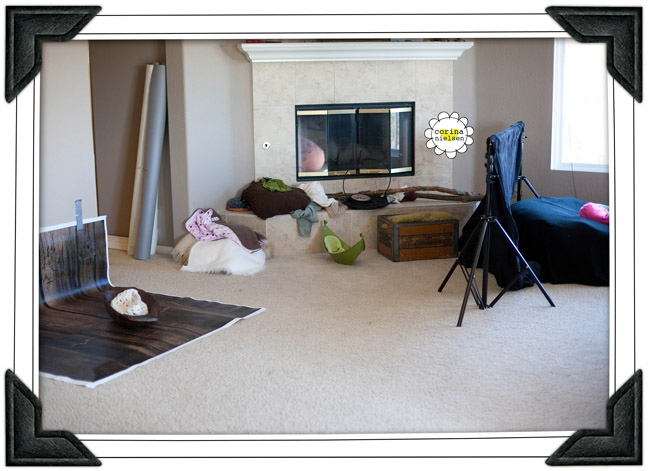 This is what I do with my main shooting area on the newborn nest… since I am a natural light only photographer, I have it in my bedroom a couple of feet away from my window (east facing).  I place my backdrop system behind (and then all my other clutter and junk behind that lol).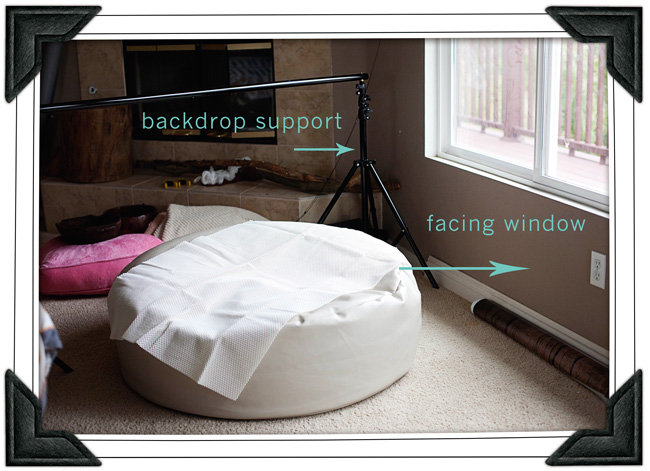 To avoid the blankets and/or baby from slipping anywhere, I place my non slip rug mat (I think this one is only 3′x5′)… adds a bit of traction between the vinyl and blankets.  Much more sturdy!  Then I throw on my neck pillow which helps me pose baby (especially getting the classic hands under face pose).  This particular one is SUPER squishy and bendable.  I can more or less mold it into any shape I want so it works really well for posing help.  Then I throw on an old towel… helps catch any accidents

 Even though the newborn nest can handle them easily because its made out of vinyl/leather, you just have to wipe off and sanitize, having a towel there just makes it easier.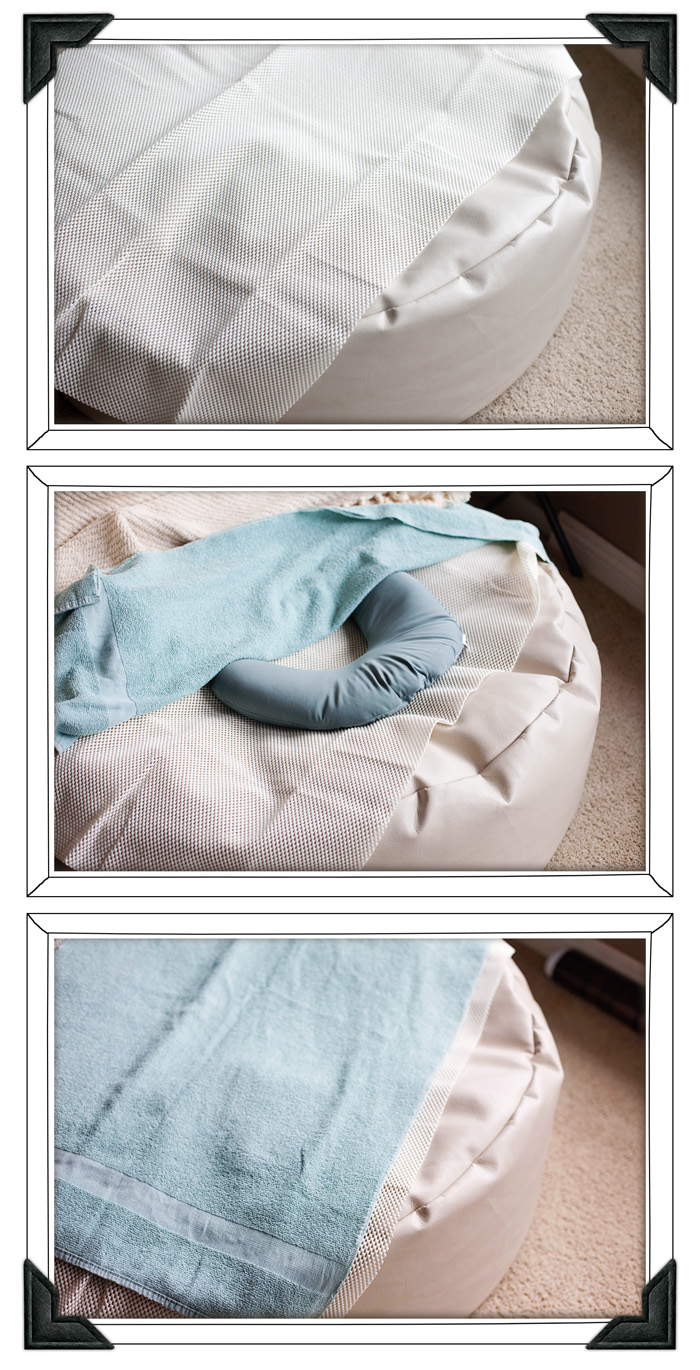 Now I am ready for my backdrops and blankets!  Normally what I do is put my black muslin backdrop first.  Then I put the blankets I know I will be using over that.  This allows me to change backdrops much easier… I typically use about 2-3 blankets per newborn session so once Im done with one, I can pull it off, and the next one is ready for me.  I always end my sessions with the "classic" shots… mostly all b/w images of baby and mom/dad with baby so having it on the bottom works perfect for me.  I also always have a handful of inexpensive clamps (can be purchased at Lowe's/Home Depot/home improvement store).




And here are some shots from one of my recent sessions





And a sneak peek for the session I had this morning….


I just happened to get an influx of newborn sessions and think they might just be my favorite this year

 Hoping 2011 brings me lots and lots more…. especially because I have already bought a TON of new props!  Take a look at this one I got to use today too…




love, love, love…. I bought a few extra of these last week so I will be putting them in the store once I finish painting them.   Can't wait to show off the rest of my new goodies!
Hope this post helps a few people just starting out!