I'm still not quite sure how this happened, but the business has officially expanded… again!  After I had originally posted about the rubber stamps I had made for my own branding, I was flooded with inquiries about where people could get a hold of some for their own businesses. It was difficult to always keep up with responses and since those particular stamps went hand in hand with the identity branding service I already do… well, it just made sense to offer the product to others as well!  It's been a whirlwind the past 2 weeks, but I am very happy to announce the launch of this new product line!
Here are a couple of examples of the stamps I am using on my packaging for stamp orders!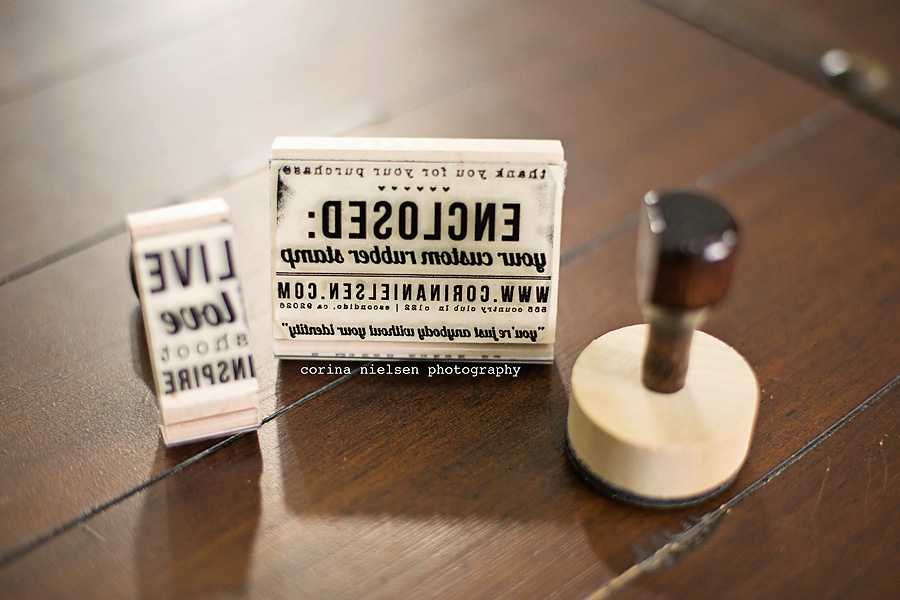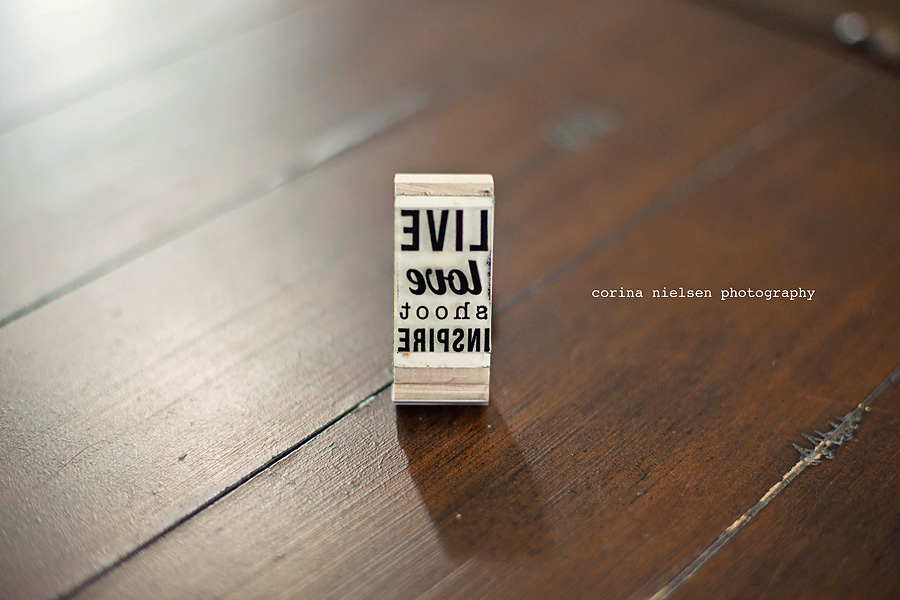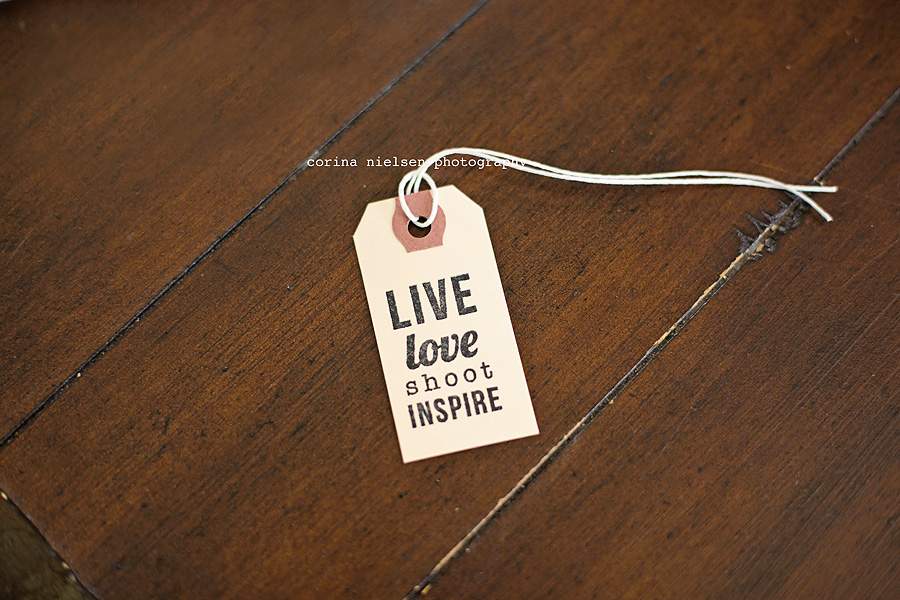 It's been fun (and hectic) trying to come up with the packaging for these guys.  I think I must have gone through 5-6 different boxes/bags to use.  In the end I settled on something simple, classic, and easy!  Paper bags, plastic bags, and a cute little hand stamped tag!  This will have to work for now since my brain is officially fried!


I think they came out pretty cute though!  These are the single orders… only one stamp ships in this little bag.  Then I have boxes to ship multiple stamp orders.


Its been so much fun coming up with cute little sayings and quotes for photographers to use!  I have had so many floating in my head for the longest time, now I will actually be pushed to get them into Photoshop for something useful.
As of right now, I have 3 main categories available for the rubber stamps in the store: pre designed quotes, return address, and then an option for customers to use their own personal logo or tag line/quote.  Here are some samples of my favorites and that I think are super useful for photography businesses:








And I just had to make a return address one for hubby & I… love how this one turned out!  Looks adorable on envelopes!






And I have also decided that as I come up with new designs, I will most likely try to offer a flash sale here and there where a stamp will be on sale upon its release.  Last week's sale was an absolute HIT!  This design was on sale for ONE HOUR only….
and this is 1/3 of the damage and what our living room now looks like.  I don't think we will be playing any pool or ping pong anytime soon!






Here is another new stamp that will be hitting the store…. I have a good feeling about this one!


I was hoping to get my sample made to test out, but I thought they would be so cute stamped on 2″ stickers and then placed on client packages going through the mail!
This will be on "flash" sale tomorrow morning 5-1-12 for 25% off!  I will announce the start and end of the sale on my Facebook business page HERE so be sure to check in and snag one of these.
HOWEVER… want to win one of your very own?  How about a little giveaway?  Here are the details:
Go check out the store and let me know which pre made stamp design found HERE is your favorite.  Leave your comment on this post with the Quote # you like the best!
Visit my Facebook page HERE and leave me a comment on my most recent post shown on my wall!  Let me know which stamp is your favorite, where you are from, what type of photography you do, just say hello…. ANYTHING!  Just leave a comment
I will pick 2 winners, one from my Facebook page and one from THIS post!
GIVEAWAY WINNERS:
Thanks to everyone who played along!  Winners you have 24 hours to contact me to claim your stamps!!!!
BLOG WINNER: Shawna Taylor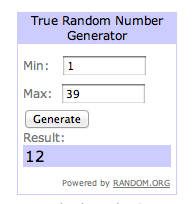 FACEBOOK WINNER:  Tatiana Fowler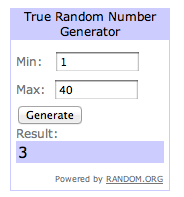 IDENTITY BRANDING wait list UPDATE!
The following brand development spots are still available for JULY 2012:
Custom Logo Design- place deposit HERE
Mini Identity Branding- place deposit HERE
(mini identity branding includes a custom logo design and four business pieces)
Full Identity Branding- place deposit HERE
For more information and pricing, please check "identity branding services" in the menu here on my blog!