One of the worst gifts ever to give someone (namely kids) for Christmas is a puppy.  Literally, if you do a search online, you will find countless sites and professionals who say it.  However, after 6 years of begging my husband for a dog, he finally gave in.  Since this was so monumental for our family, we couldn't just give it to them for any old reason, it had to be special and my husband said it had to be for Christmas.  So, about a month before the holidays, we started researching breeds, talking to local breeders, etc. to find a good match.  The more we saw, the more confused we got!  We knew we didn't want a big dog, but didn't want a small yippee one either, or one that shed a lot.  There were quite a few things on our "must have" list so the market for dogs was getting smaller and smaller.  After posting about our hunt on my Facebook page and after a mean text message from my sister about her hurting me if we went through a breeder or store, I was convinced to give the pound and some shelters a try.
I was skeptical at first but the moment I went to visit one, my mind was made up.  It was a week before Christmas and I found Second Chance Rescue and the cutest little puppy ever.  Wasn't the breed we were looking for, wasn't the right color, but something in her eyes tugged at my heart strings!  I made an appointment to go visit her immediately.  However, once I got there, I picked her up and she was adorable BUT then I saw this little black fur ball hiding in their crate and once I picked up her brother, I was SOLD.  No more looking… this was our puppy!  I filled out the paperwork and that was that.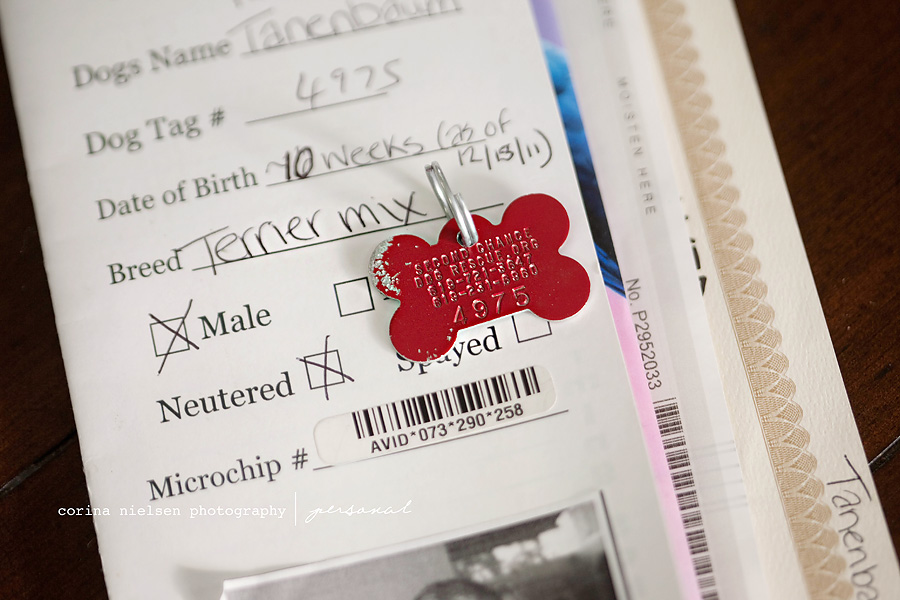 He was scheduled to get fixed & chipped the following day and then they would want us to pick him up.  Um, but wait, Christmas is still a week away!  Crap… what to do!  Luckily one of my amazing friends offered to keep him for us for the week so the kids would be able to "open" their gift on Christmas.  Little did either of us know then that we were in for a VERY long week.  Our puppy "Tannenbaum" (yeah, what a name the shelter gave him right?) was doing great for a couple of days at my friends house.  I was visiting and spending time with him every day… then all of a sudden he got sick.  Wasn't eating, threw up, diarrhea, would barely wake up.  We gave it a couple of days just to see if he would get better then decided he had to be seen.  Ended up testing positive for Parvo

 I was devastated.  Vet said 85% of puppies with the virus don't pull through.
It was a horrible 2 days not knowing if the little guy would make it or how he was doing, but thanks to my friends AMAZING TLC and keeping him hydrated every 2 hours for the couple of days he was showing signs…. our puppy completely pulled through!  It was Christmas Eve and although we hoped to give the kids the puppy Xmas morning, we didn't have a choice but to do it a bit early!  I picked him up from the hospital and put a big red bow on him…. then had the kids come into the garage to see their Christmas Eve present (we let them open one every year anyways, so it all worked out)!
Meet Comet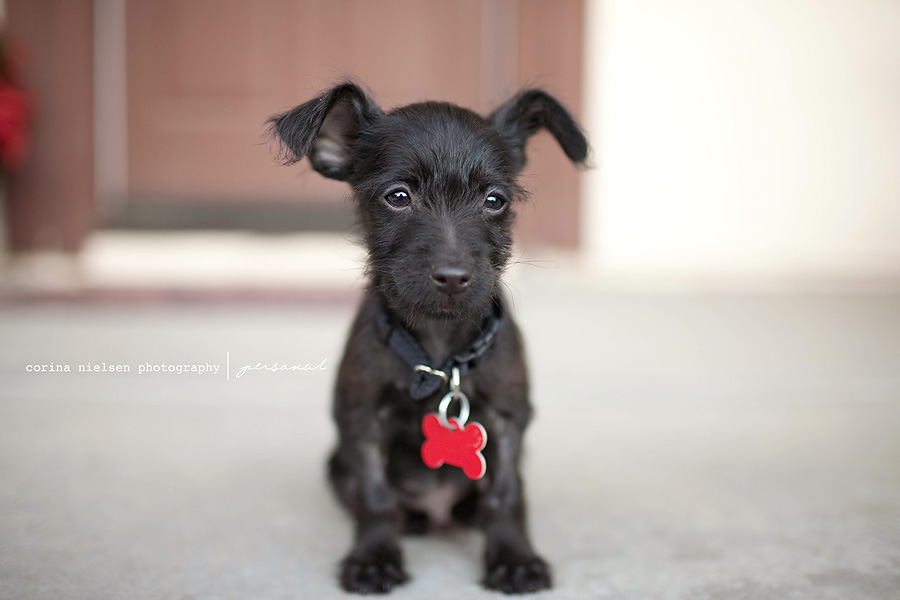 He constantly looks like he's sad or deep in thought, doesn't like having his picture taken, eats a ton of grass, digs holes in our yard, doesn't like taking walks and prefers we carry him, looks nothing like we thought "our puppy" would…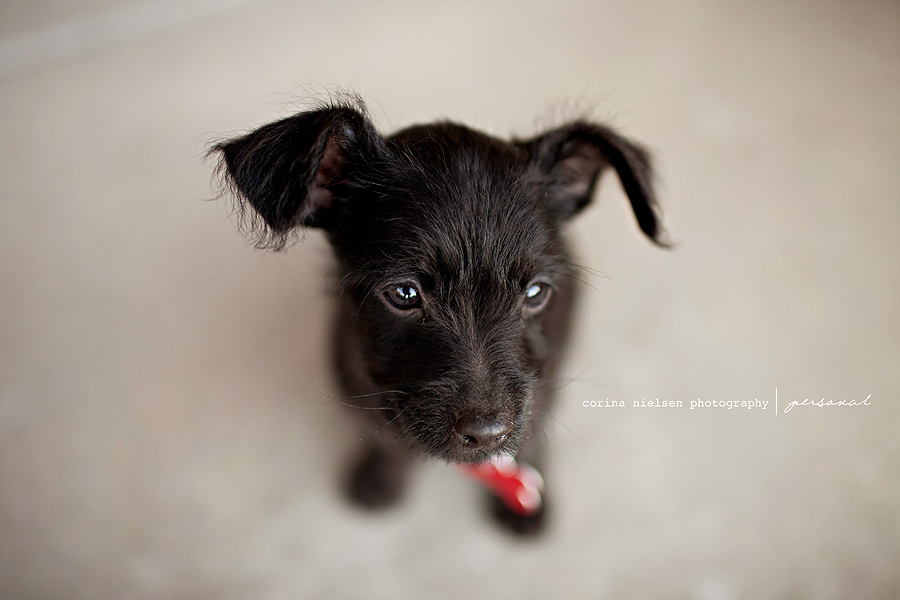 He has a knack for finding the coziest spots to sleep.






He has surprisingly done GREAT at crate training.  The first couple of weeks Comet was waking up every couple of hours during the night to use the bathroom (or at least to make sure we were still alive and close to him) but didn't have any accidents.  Having a puppy is definitely a LOT of work and Im glad those first few weeks are over because there were a couple of nights I was ready to give him back lol!  Things are better now and he stays in his crate with no problem from 10pm until about 7am.  During the day he naps in his crate like this… Im convinced its because he doesn't want us to close it on him!


… he knows how to SIT, LAY DOWN, and ROLL OVER also!  Picks up training really easily it seems.  Now if I could just get him to STAY and COME on command, I would be 100% happy!


… all in all, I think he is one wonderful puppy!  And he adores being outside!  He could spend all morning out in the grass playing around by himself.






… then when he comes inside he either goes to his crate OR finds a lap to relax in.  Kids have been thrilled and great with him too.  Very helpful and ready to lend a hand taking care of him.  Not sure how long that will last, but I will take what I can for now!


Comet doesn't quite know what to think of my studio yet though.  Anytime I have taken him in there while Im setting up a session, he stands right by the door eager to get out!  Perhaps he is guarding it for me?


He didn't think I would let him get away that easy though right?  Nobody around me is exempt from an embarrassing picture



That's Comet… our amazing miracle puppy!