With my holiday session dates almost fully booked now, the # 1 question any photographer will get from clients is "What do we wear?"  I figured now was as good a time as any to do a little article covering all the do's & don't, tips & tricks to help everyone out.  I have also decided to come up with these "What to Wear" guides  that will be released on or near the 1st of every month from now on!  Since we are so late into August now and September is right around the corner, I decided I would only do 3 this month and then next week, I already have five for early Fall looks!  Hopefully this helps out my client's who may need a little inspiration as well as photographer's.
So let's get right to late Summer looks then?  I'm lucky enough to live in Southern California so we could almost wear "Summer" all year round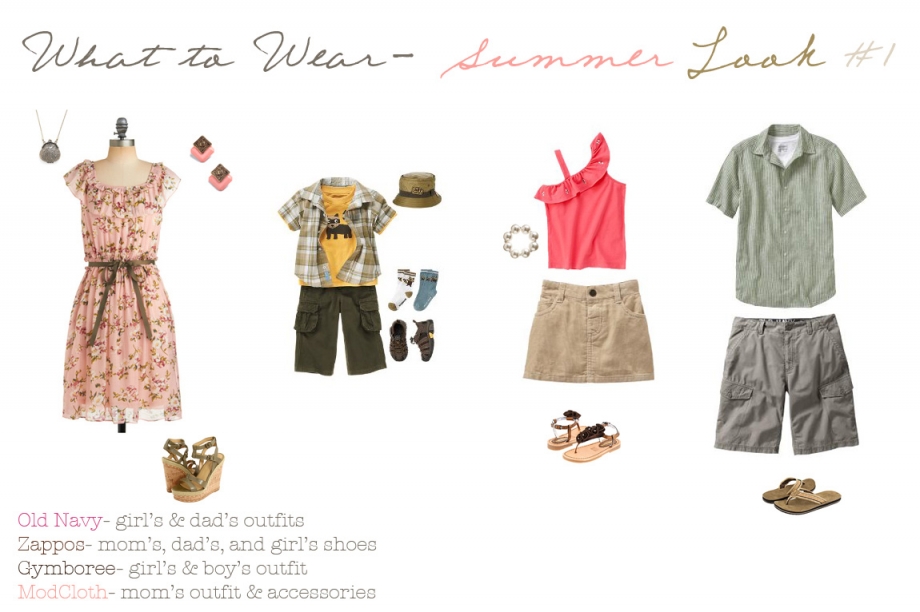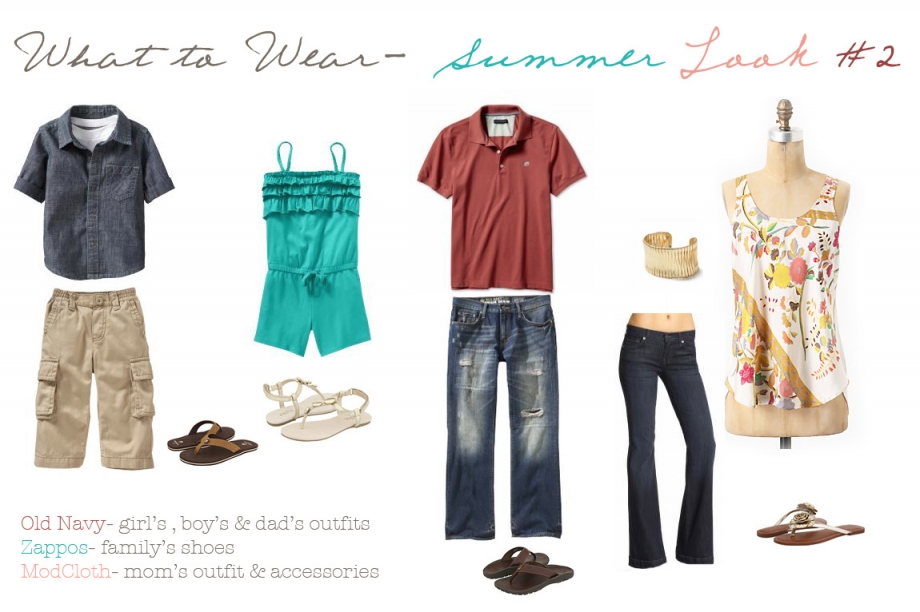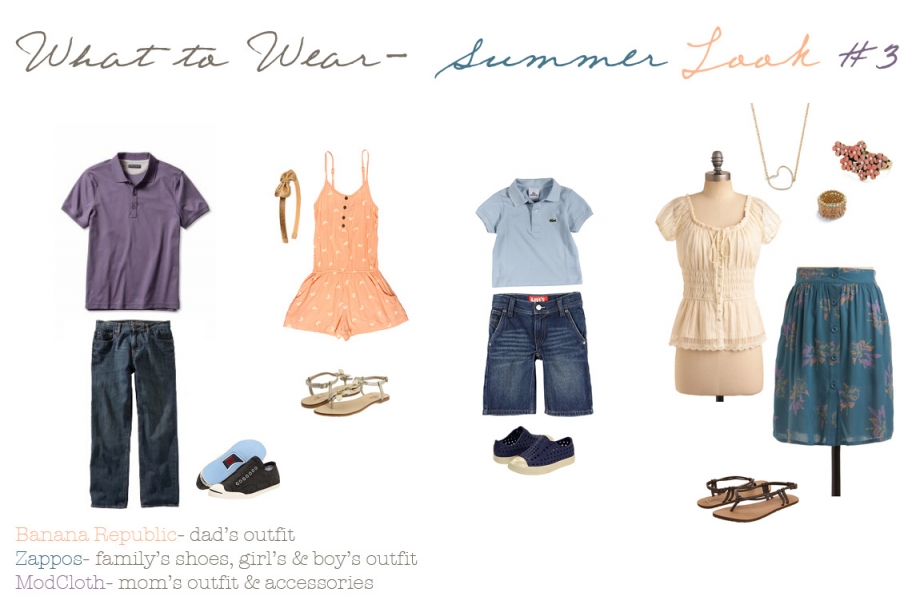 DOWNLOADABLE JPEGS FOUND HERE
If I were building outfits for my family this is how I would do it:
Keeping your location and season in mind, start with one person.  Don't try and think of everyone at the same time.  I find that mom or a little girl makes the most sense since they would typically be the ones wearing a print.  So mom will be wearing a floral print dress (small pretty pattern that is).
Now move on to the next person.  You will be pulling colors from mom's dress so begin to think about who in the family would look good in what colors.  Dad doesn't look so good in XYZ since it tends to drown out the tone in his skin.  Let's pick ABC for him instead.  And so on.
Then start to come up with ideas to personalize the session.  A little boy may have a security blanket or teddy bear he never parts with…. be sure to bring that with you.  The little girl may like crafting so have her make a cute matching headband or clip for her hair.  Mom loves tulips… on your way to the session pick some up.  Make thoughtful choices and be sure to discuss the ideas with your photographer!  Believe me, most are full of ideas however, it's always nice when the family helps and truly ensures a "custom" session.
Be on the lookout for my What to Wear Guides for September!  They are finished and will be available on September 1!  I'm hoping that these are helpful to client's and photographer's!  If you like em, lemme know and I will be sure to have them created for you on the 1st of each month