A healthy spin on one of America's favorite cookies!  These Samoa FUDGE brownies are made from whole grains and all natural ingredients!
I'm inherently a brownie girl.  If given the option between cake, pie, cookies, or brownies…
Brownies, always brownies.  For real.
I gotta say, I think I knocked this one clear out of the park.  These brownies have actually been swimming around in my head for a few months now.  And now with all of the little Girl Scouts greeting me at my local grocery stores recently (thanks again for the fresh stock of cookies being stored and frozen for the year), I knew it was time to get down to business and turn thoughts into reality.
Why, why, WHY did I take so long to make these gorgeous, decadent bites of awesome?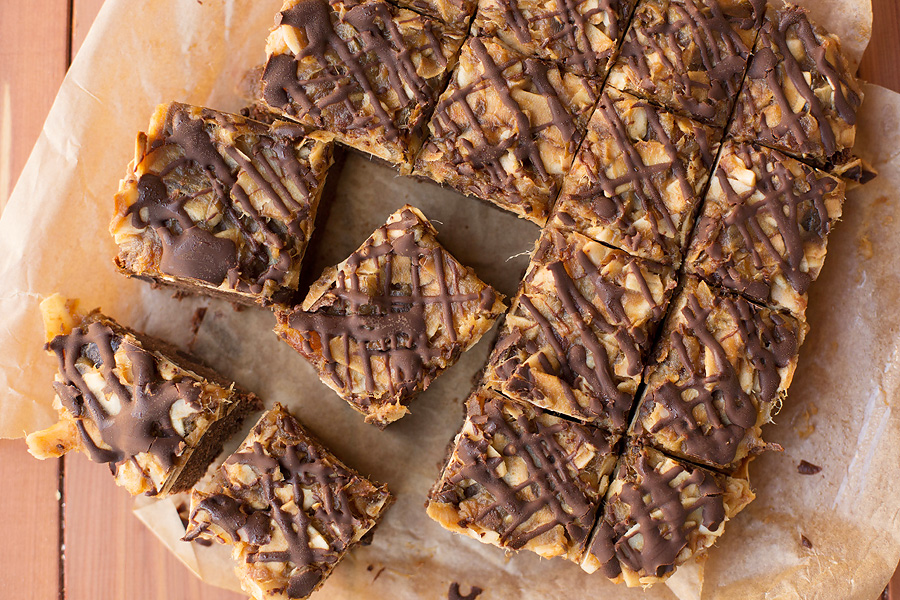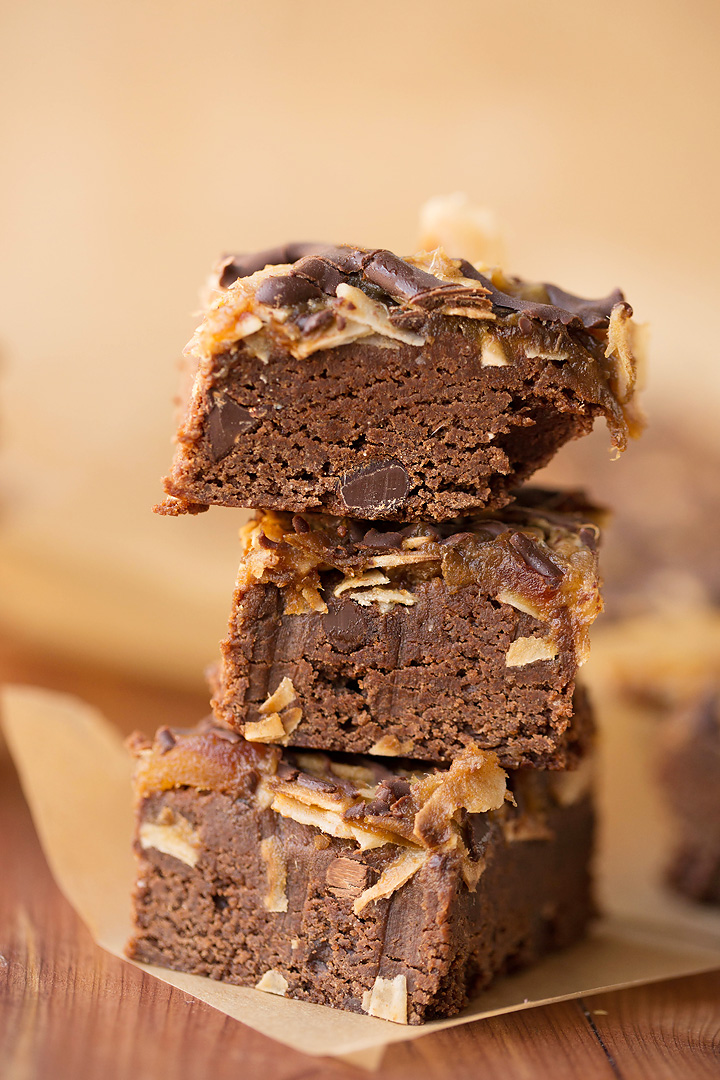 One thing I'm always apprehensive of when eating brownies I have not made myself is the balance of chocolate-y richness.  Most of the time if I've bought a brownie somewhere, I usually find them far too dense and rich.  I suppose it's good when I need to watch my calories though because one bite of most brownies and I'm done (and begging for a huge glass of milk or water).  These on the other hand?  One bite turns into two bites which turns into eating half of the batch.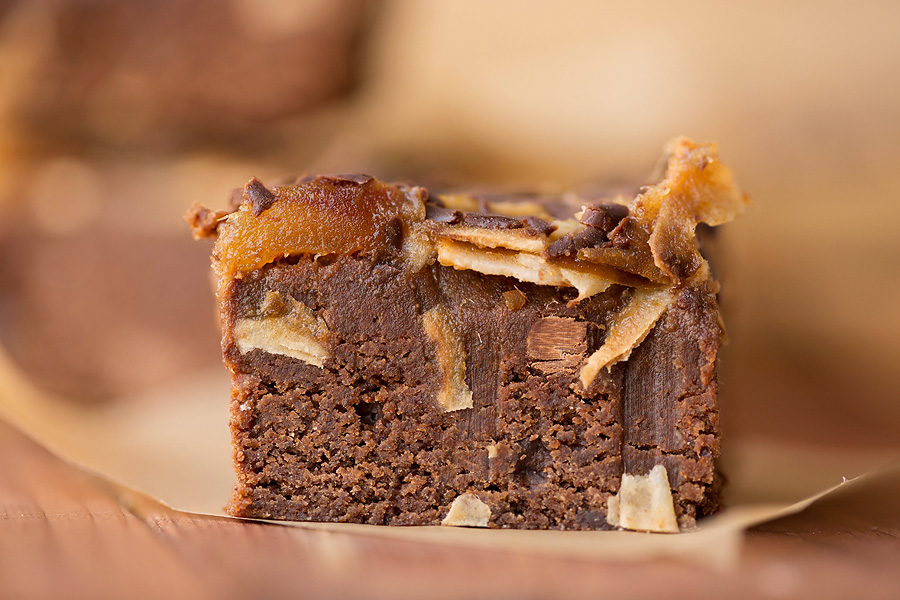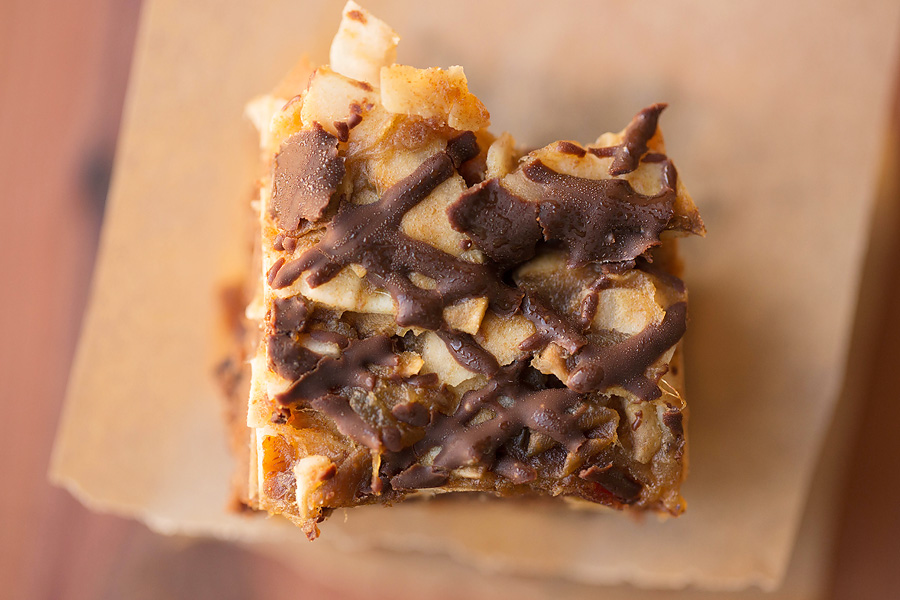 Can you even?
My FAVORITE part of these brownies has to be the HUGE chunks of chocolate chips IN the actual brownie (thank you Kodiak for making 'Big Bear' brownie mix) AND the added texture of the coconut mixture on top.  MONEY.  I got that texture and flavor so spot on!!!  Each and every bite has subtle (and not so subtle) hints of coconut flavor though.  Rest assured you coconut lovers, I got you!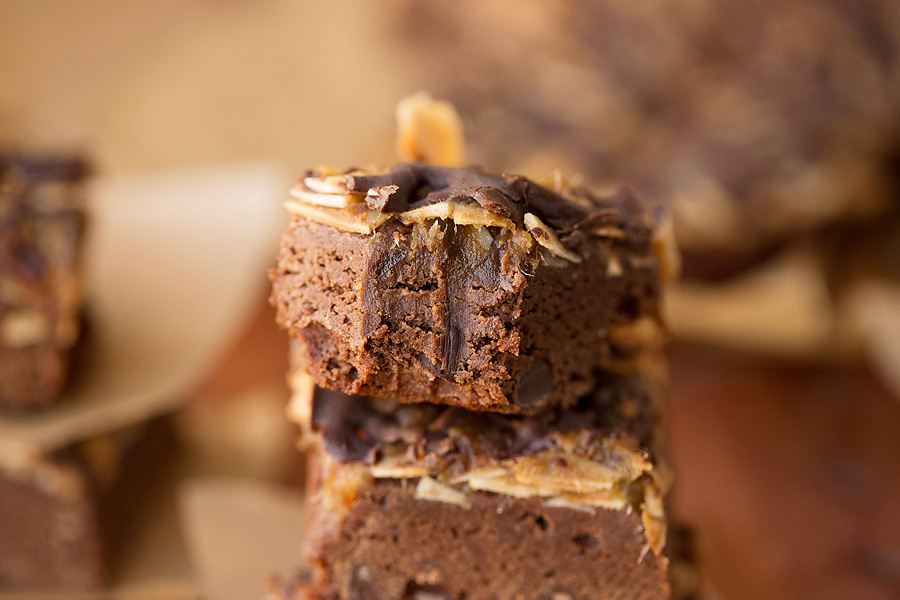 Can you believe these started with a BOXED brownie mix???  I'm telling you friends, those Kodiak 'Big Bear' brownies are the real deal.  I know many are apprehensive about a store-bought  "boxed" anything, but these are made with all natural ingredients and whole grains.  Nothing funny added AND they taste amazing on their own!  Sometimes a solid amazing brownie is acceptable, but why stop there?  The coconut topping on these can be whipped up in a few minutes and takes 'good' to 'incredible' just like that.
Samoa FUDGE brownies?  Worth it.
Samoa Fudge Brownies

Print recipe
| | |
| --- | --- |
| Serves | 12 |
| Prep time | 10 minutes |
| Cook time | 35 minutes |
| Total time | 45 minutes |
Ingredients
1 Kodiak 'Big Bear' Brownie mix
1/2 cup melted coconut oil
3 tablespoons chocolate MuscleEgg egg whites (substitute regular egg whites or 1 whole egg)
1 Large whole egg
2 tablespoons water
1 teaspoon vanilla extract
1 teaspoon coconut extract
10 Large pitted dates (chopped) (** TOPPING **)
1 cup shredded unsweetened coconut (** TOPPING **)
1/2 teaspoon coconut extract (** TOPPING **)
1/2 cup milk of choice (** TOPPING **)
1/4 cup mini chocolate chips (** DRIZZLE **)
1 teaspoon coconut oil (** DRIZZLE **)
Directions
Step 1
Preheat oven to 350 degrees and line an 8x8 pan with parchment paper or coat with non stick spray.
Step 2
In a large bowl, combine Kodiak brownie mix, coconut oil, egg whites, egg, extracts, and water. Mix on high until smooth. Pour into prepared dish and bake for 30-35 minutes. Remove from oven and let cool.
Step 3
Prepare topping by adding chopped dates, coconut, coconut extract, and milk to a small saucepan. Heat on low-medium heat until mixture is thick and well combined. Evenly pour onto brownies.
Step 4
Place chocolate chips and coconut oil in a small bowl. Microwave on high in 15 second increments until melted and smooth. Drizzle over coconut mixture. Cover and let set in the fridge for 2-3 hours or overnight.
Note
NUTRITIONAL INFORMATION (makes 12 brownies): calories-, fat-, carbs-, protein- PER BROWNIE