One of my favorite go to breakfasts… French Toast.  There was a period in my journey where I ate a healthy stack like this for at least a month straight.  I would lay in bed the night before and think up a flavor combination for the following day.  Healthy, nutrient dense, and the perfect fuel to get my days going.  I could not get enough of my French Toast.  On Instagram, I was a self proclaimed "French Toast" Queen.
Here is my basic stack of goodness!
Strawberries & Cream were always a personal favorite of mine, can't beat classic flavors!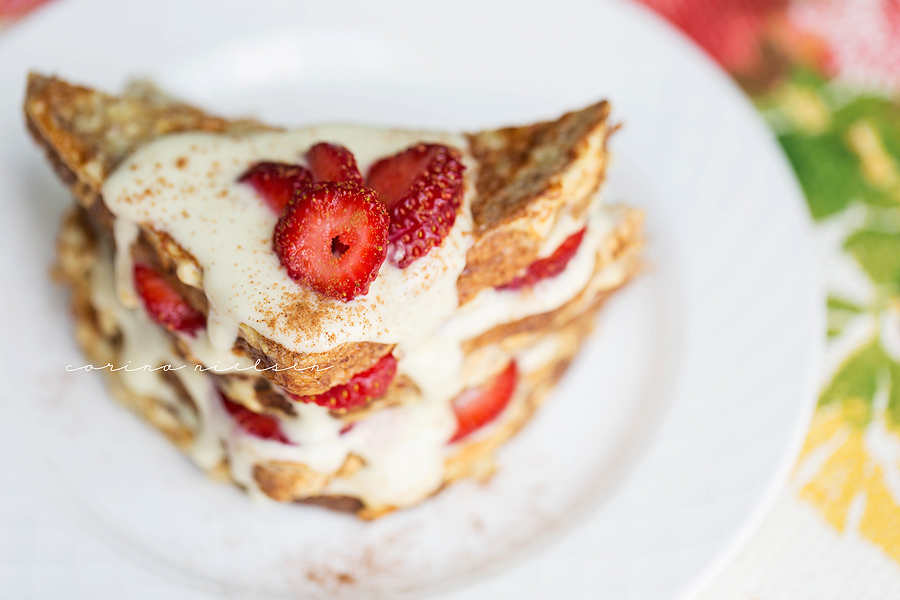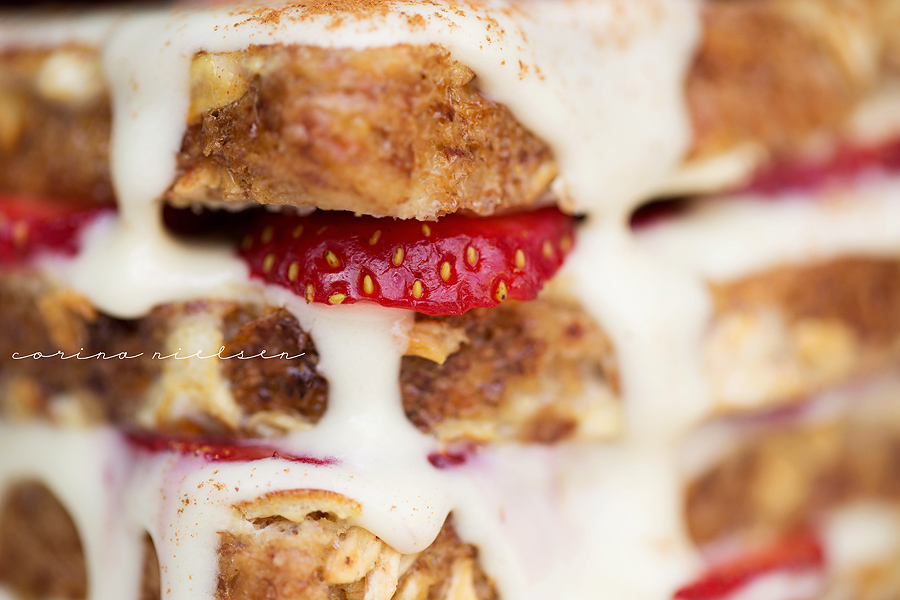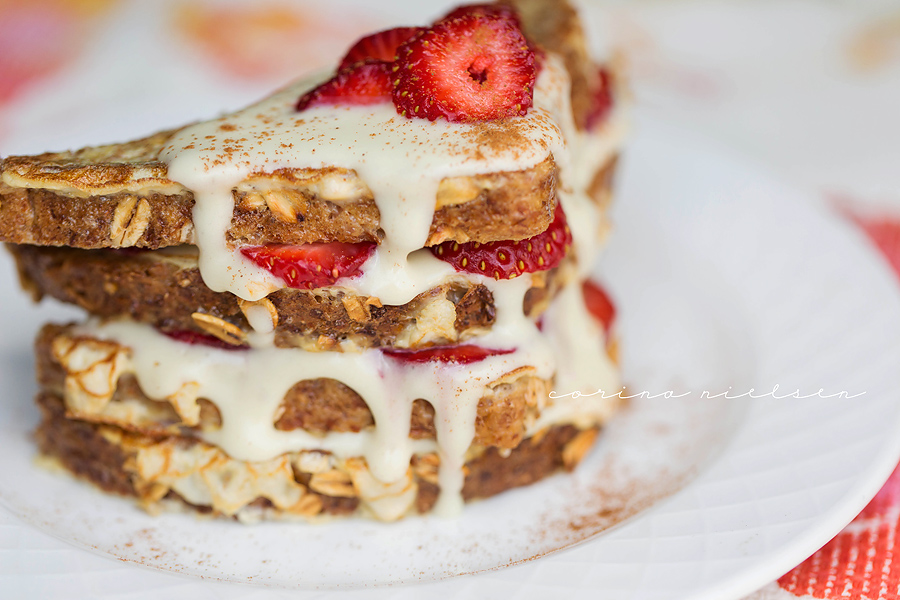 Basic French Toast w/ Protein Topping

Print recipe
| | |
| --- | --- |
| Serves | 1 |
| Prep time | 10 minutes |
| Cook time | 5 minutes |
| Total time | 15 minutes |
| Meal type | Bread, Breakfast, Dessert |
Ingredients
2 Slices Ezekiel 4:9 Bread
1 Large whole egg
3 tablespoons egg whites
1 teaspoon vanilla extract
1/4 cup unsweetened almond milk
20 drops vanilla cream stevia
1/2 scoop Trutein Vanilla Protein Powder
3-5 tablespoons water or unsweetened almond milk (** TOPPING **)
3-4 Large strawberries (** TOPPING **)
1/2 teaspoon ground cinnamon (** OPTIONAL **)
Directions
Step 1
Mix egg, egg whites, almond milk, vanilla, cinnamon, and stevia together on a shallow bowl
Step 2
Soak each piece of bread for 5-7 minutes until the majority of liquid is absorbed.
Step 3
Preheat skillet and coat with non stick spray.
Step 4
Cook each side of bread for 2-3 minutes until golden brown.
Step 5
Mix topping ingredients (protein powder & almond milk/water) until you have a nice thick, spreadable consistency.
Step 6
Slice bread on a diagonal and layer with protein topping and sliced strawberries.
Step 7
Sprinkle with cinnamon if desired
Note
NUTRITIONAL INFORMATION: calories- 356 , protein- 34 , carbs- 38 , fat- 7