More French Toast?  Yeah… get used to it.  I LOVE my stacks and any way I can get them!!!  Today was a little different for me though.  Instead of going the sweet route like I normally do, I decided to try savory.  Wow, I have sure been missing out!  This was the perfect combination of flavors and textures for my lunch.  It was tangy, sweet, slightly spicy and each bite was pure heaven.
Take a look at this loveliness…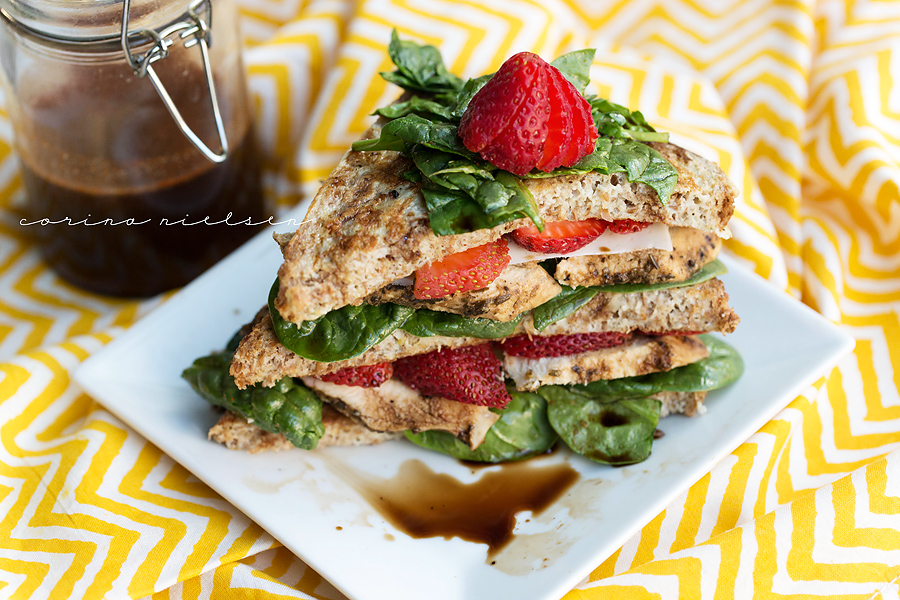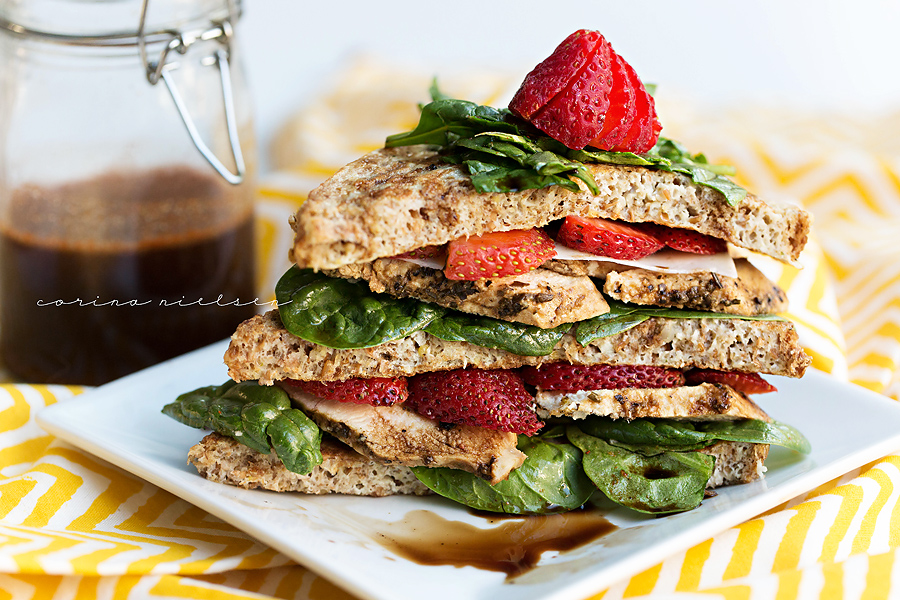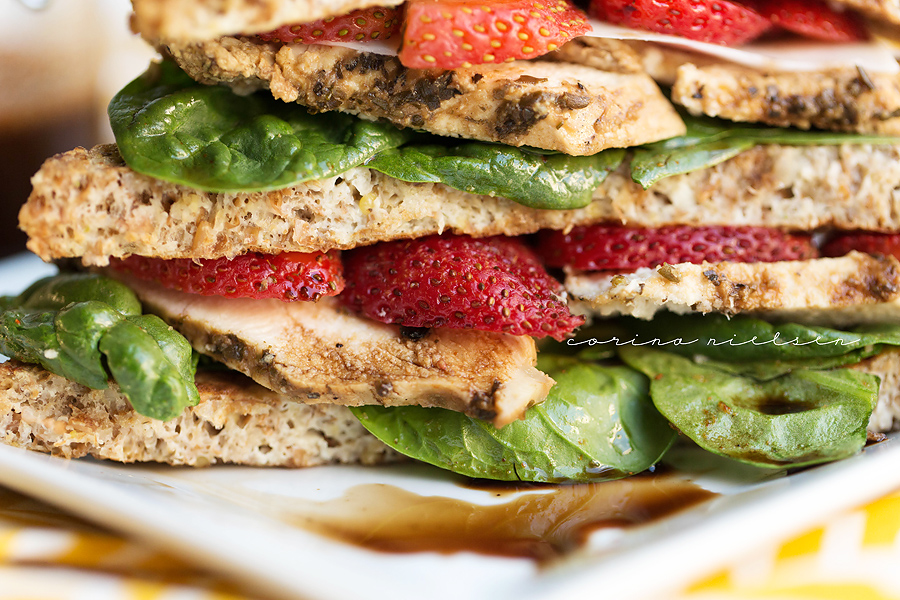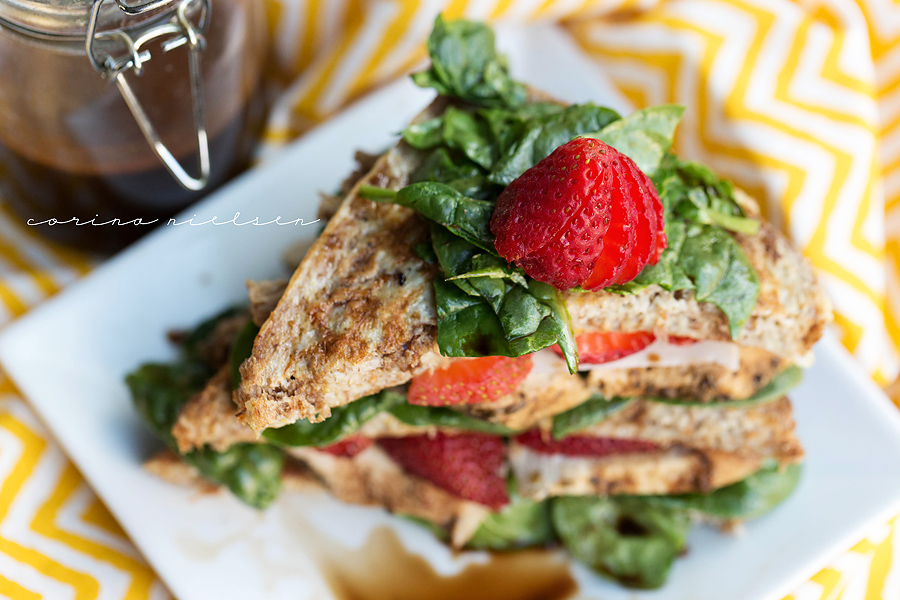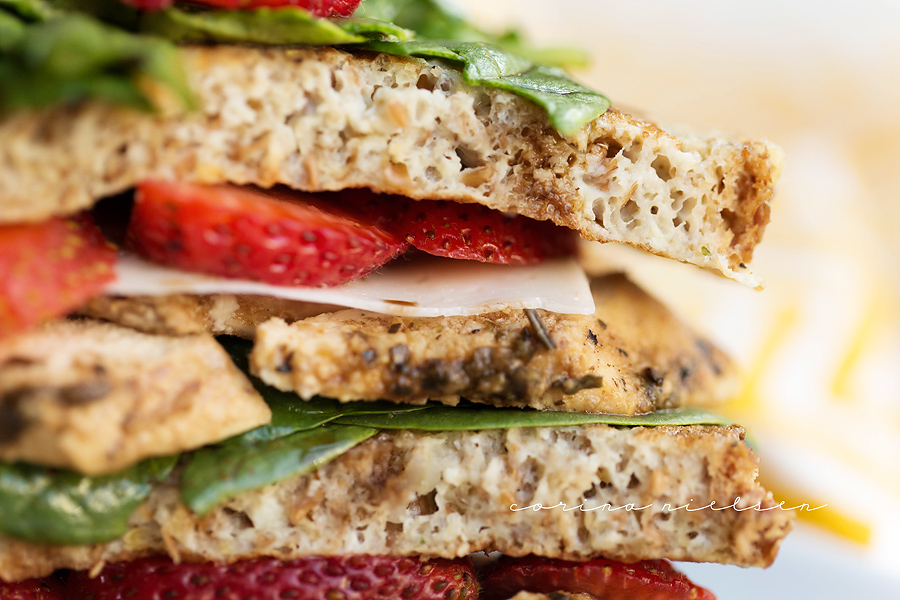 Isn't it gorgeous?  I almost didn't want to cut into it to eat… but of course I did and it was delicious.
I know it may appear to look like a regular old stacked sandwich, but I assure you it was prepared just like French Toast with the bread soaked in a mixture of eggs, spices, and almond milk.  The resulting texture is much softer than plain Ezekiel bread and because of the egg mixture, the taste was perfectly savory in every way.
It's bonus recipe day because I figured I would kill two birds with one stone and give both the French Toast as well as the dressing I used on the greens.  This is such a versatile vinaigrette and I use it on each and every single salad I eat.  It never gets old and it's super healthy for you!  I prepare a little jar of it every week and store it in a mason jar, then when I whip up a little salad for myself, I just give the jar a little shake and pour.  A big time saver & MUCH healthier for you than the bottled stuff you would buy at the store!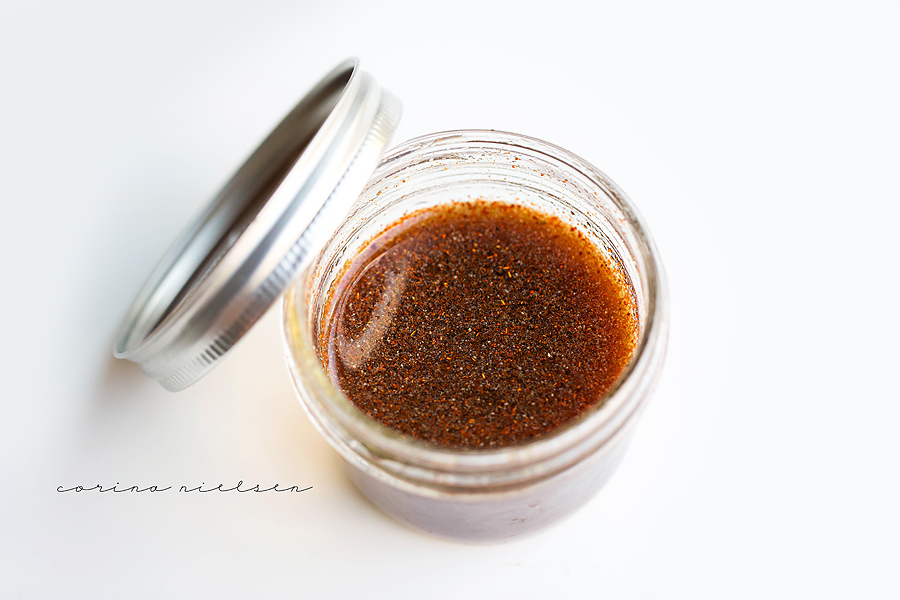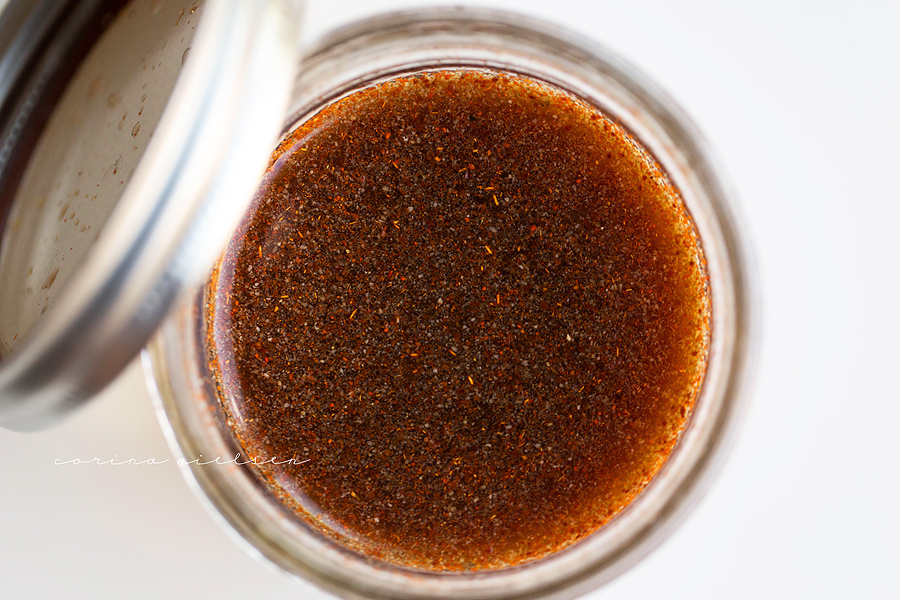 Here are both recipes for you:
Basic Vinaigrette Dressing

Print recipe
Ingredients
1/2 cup Bragg's Apple Cider Vinegar
1 tablespoon Balsamic Vinegar
1 tablespoon Extra Virgin Olive Oil
2 tablespoons honey
1 Medium chopped garlic clove
1/2 teaspoon garlic powder
1/2 teaspoon chili powder
1/4 teaspoon chopped red chili flakes
1/4 teaspoon Pink Himalayan Salt
1/4 teaspoon ground pepper
5-8 drops liquid stevia (to taste)
Directions
Step 1
Combine all ingredients in a small bowl and mix until well combined. Place in a small mason jar and store in refrigerator for up to 2 weeks.
Savory Balsamic French Toast

Print recipe
Ingredients
2 medium slices Ezekiel 4:9 Bread
1 Large whole egg
3 tablespoons liquid egg whites
1/2 teaspoon garlic powder
1/2 teaspoon paprika
1/4 teaspoon Pink Himalayan Salt
1/8 teaspoon ground pepper
3oz Trader Joe's Balsamic Chicken
1 cup spinach
2 tablespoons basic vinaigrette dressing (** see previous recipe **)
4 thin slices mozzarella Almond cheese (** or cheese of your choice **)
3 Large strawberries (sliced)
Directions
Step 1
Mix together egg, egg whites, and spices in a medium sized shallow bowl.
Step 2
Soak bread in mixture for 10 minutes. Continue to flip each slice to ensure it is fully soaked.
Step 3
Preheat griddle or large pan and spray with non stick on low to medium heat.
Step 4
Cook soaked bread on each side 2-3 minutes until golden brown.
Step 5
Slice chicken and strawberries. Coat spinach in dressing.
Step 6
Cut bread on diagonal and layer with sliced chicken, spinach, strawberries, and cheese.
Note
NUTRITIONAL INFORMATION: calories- 417, protein- 40, carbs- 40, fat- 10 (this is WITHOUT the dressing)