I think I have died and gone to protein heaven.
Have you heard of P28 Foods?  The company offers a nice variety of products that have amazing nutritional profiles.  Bread, bagels, flat breads, and even protein spreads.  Your protein intake and meals will never be the same….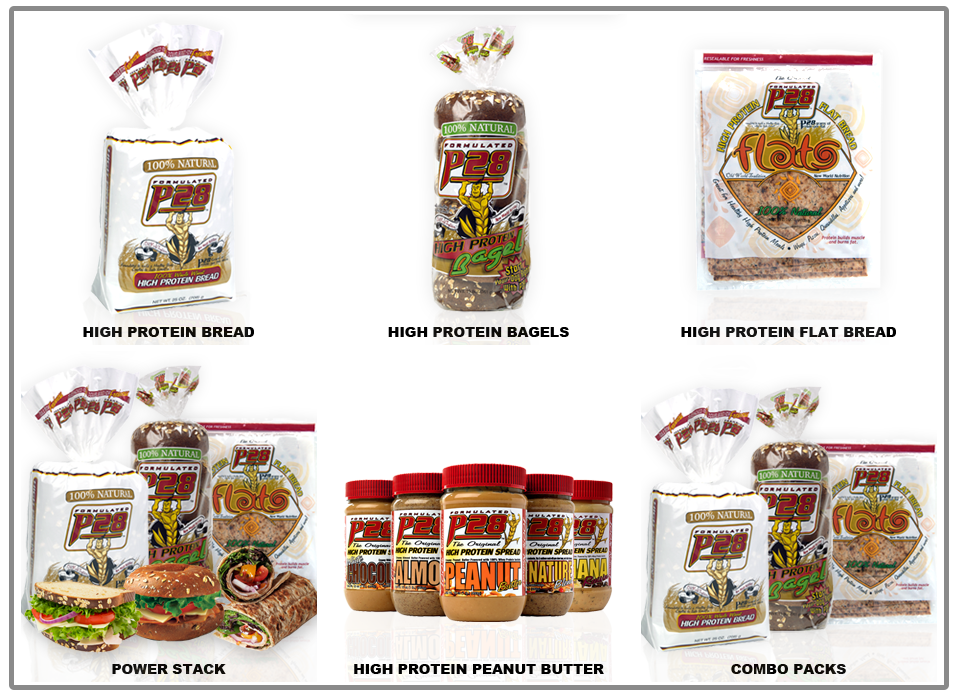 These products are a great alternative for anyone who struggles getting enough protein in every day OR like me, really just over same old eggs, chicken, and turkey all day everyday.  I can't complain about only having to get in around 120-130 grams of protein a day but for someone like my husband who is eating over 220 grams per day… well, sometimes it's nice to not have to eat even more of the standard meat options or guzzle another protein shake.  It's especially nice getting to eat some good bread AND get your protein in simultaneously!  Getting the proper amount of protein in everyday is imperative for athletes and essential for building that good quality muscle everyone is after.  Love love love the macros on these!
Check out the info & nutrition facts:
100% Natural
100% Whole Wheat – Made with Oat, Flax Seed, Sunflower Seed, and Millet
Made with 100% Whey Isolate – The highest quality source of protein
A rich source of 8 essential Amino Acids that your body needs for growth, energy, and vibrant health
Cholesterol FreeA Good source of Fiber
Contains Omega 3'sExcellent for people who are trying to build muscle and/or lose body fat.
BREAD:
And I need to mention, these are GIANT sized pieces of bread.  Overall, just big, thick, and super dense!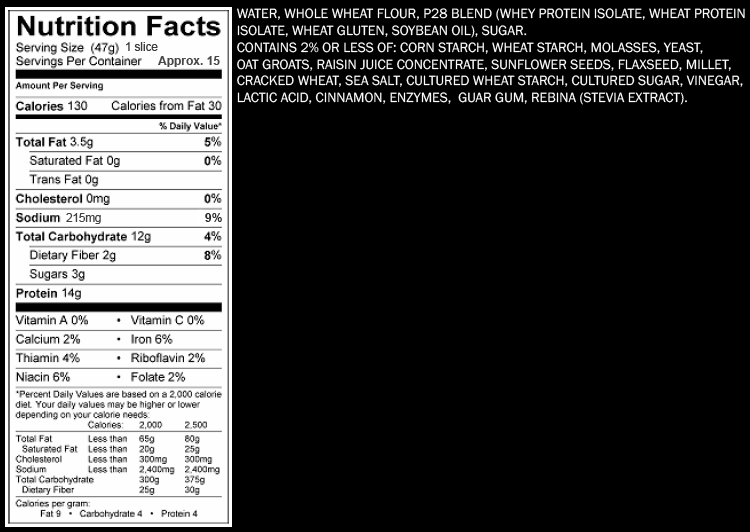 BAGEL: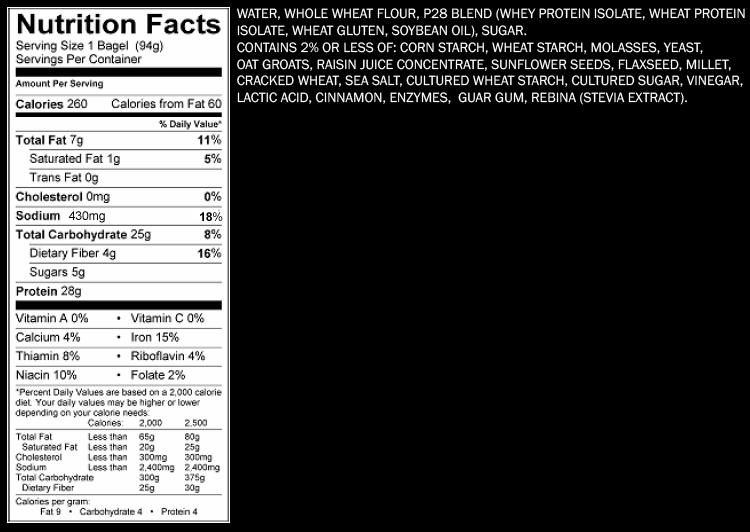 FLATBREAD:
Again… not your typical sized flatbreads.  These are HUGE.  When I say huge, I mean ONE flatbread is a foot long… yes, 12″.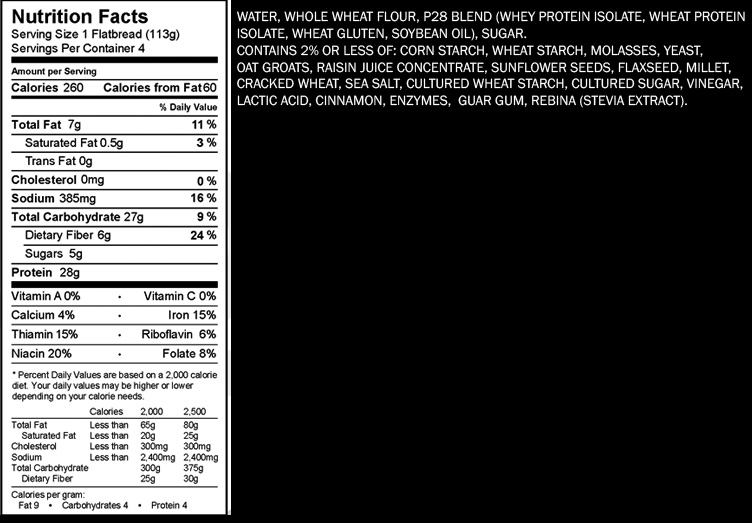 Amazing right?  Talk about solid body building & fit food!
Now that my cut has officially started, I had to give up on the regular store bought plain bagels I was buying because #1 I found myself feeling hungry way too soon after breakfast and #2 no matter the brand or type of bagels I purchased, I could not get the macros to fit properly anymore.  It just wasn't worth having one bagel that was full of carbs but nothing else.  Definitely not balanced enough to account for such a big chunk of my carb allowance.  Anyways, as soon as my Power Stack from P28 arrived, I already knew the first product I would be devouring.  It wasn't even a question what I would be eating first (although I am still very excited to try everything else)!  Yesterday, I whipped up some open face bagel sandwiches and I was in heaven.  Took me all of about 5 minutes to make and that was only because I wanted to grill my apples!  Simple, easy, delicious and more importantly I stayed full for HOURS!  No more empty calories for me when I'm craving a nice big bagel.  Look at these guys.  Pretty decent sized meal for a little gal like me eh?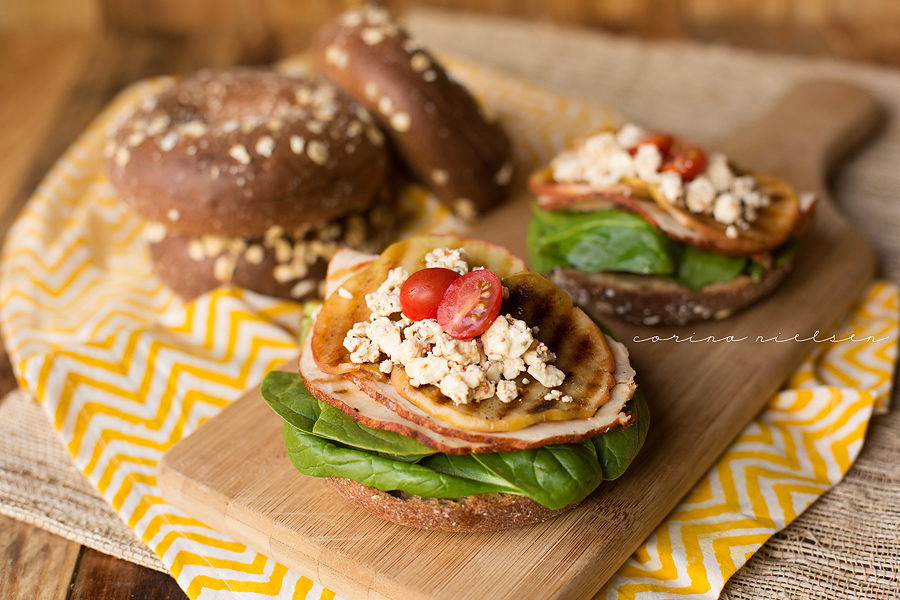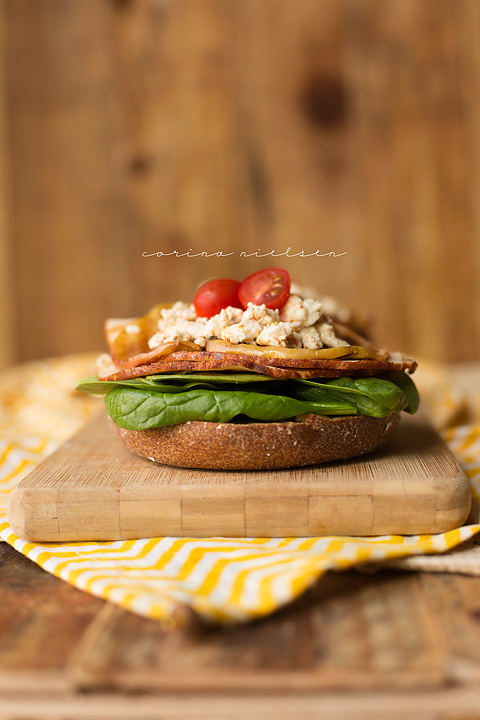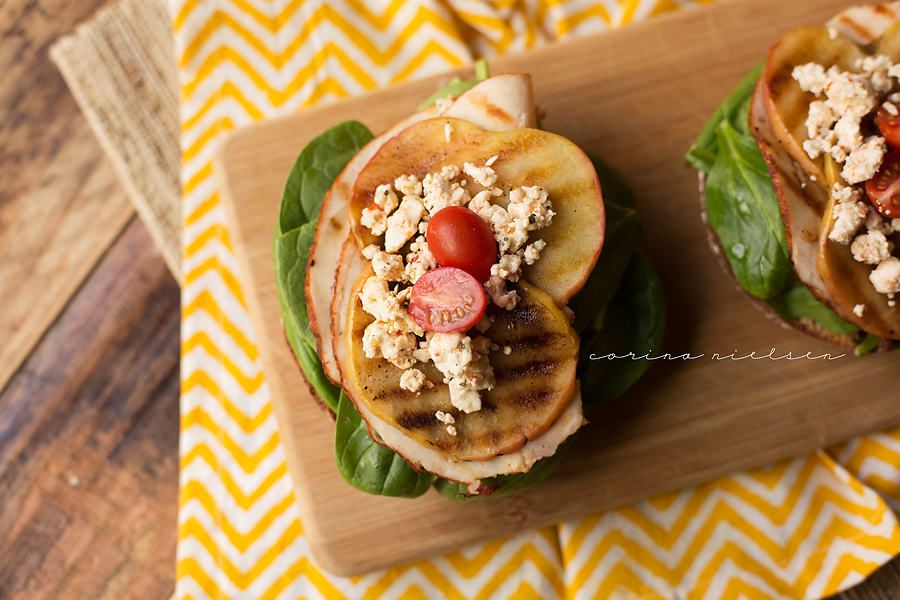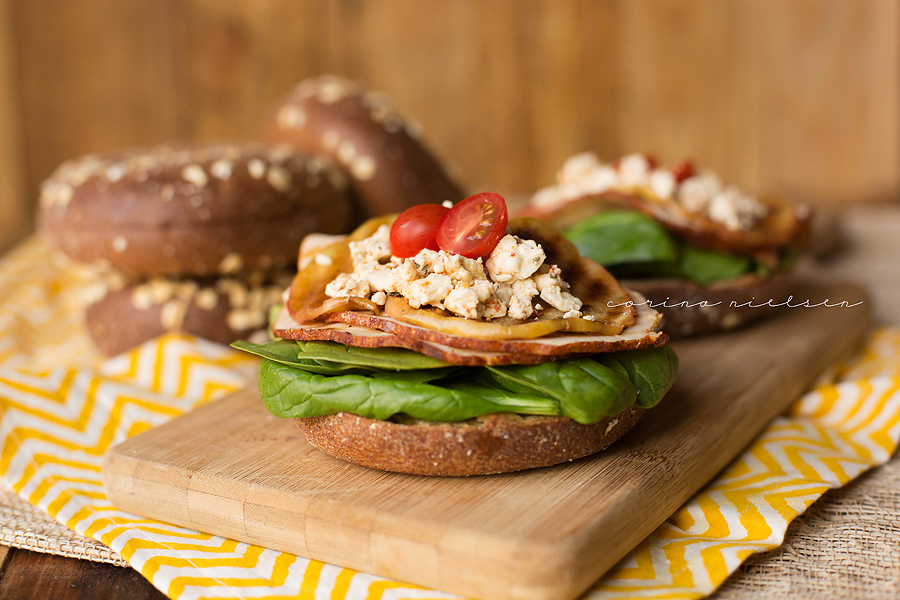 This with a little bit more fruit was the perfect little pre workout lunch for me!  I was on upper power day and not once did I run out of energy during training.  Perfect amount of proteins, carbs, and nutrient dense whole food to last me at least a few hours.  Cannot wait to try out the other P28 products… I think you can expect to see lots more food using my new "protein" goodies!
No real recipe for these sandwiches… just toasted P28 bagel, spinach lightly coated with a little of my balsamic vinaigrette, freshly sliced turkey, 2 thin slices of grilled apples, fat free herb feta, roma tomatoes, and a little drizzle of honey!  MMMMM
SO excited I stumbled upon this company and am fortunate enough to be working with them!   Not to mention this is a family owned & operated company which is huge bonus for me.  As a small business owner myself, I love to support and promote these types of companies.  These guys had a vision, they had goals, and worked their tails off creating a unique and quality product.  They continue to grow and flourish in the fitness industry and I'm just happy I can help come up with dishes, snacks, and ideas using their products!