Cookie dough is probably one of the most heavenly things in the world don't you think?  I can't recall a time when I was around a fresh batch of thick, gooey, sweet cookie dough and didn't steal at least a spoonful to shove in my mouth.  It's one of those things that is probably so wrong to eat, but oh so right, in oh so many ways.  Unfortunately, it's not very healthy and typically going to be packed with sugar and butter… two things that are going to be really difficult to fit in my macros, especially while dieting.  I could do it, but I rather not go hungry all day for it!
When I had made my first batch of healthy "cookie dough" a few of months ago, I was actually shocked at how great it tasted.  Of course it wasn't the real deal kinda cookie dough I was used to BUT it completely satisfied my sweet tooth, I didn't have to starve the rest of the day to eat it, it was completely healthy, AND it was really really delicious.  Last week I had a HUGE craving for some more of my healthy cookie dough so I went to whip up a batch.  I was out of vanilla protein, so I had to come up with a slightly different version using my favorite chocolate protein from Trutein, chocolate peanut butter!   Actually, Trutein protein (any and all flavors) are my favorite 🙂
Same basic recipe, just tweaked ever so slightly.  Doesn't it look perfect?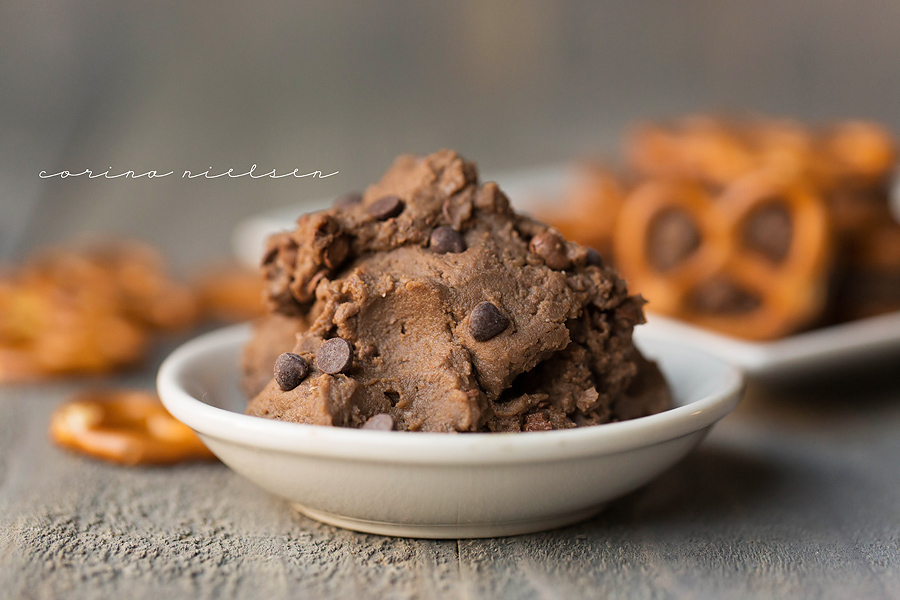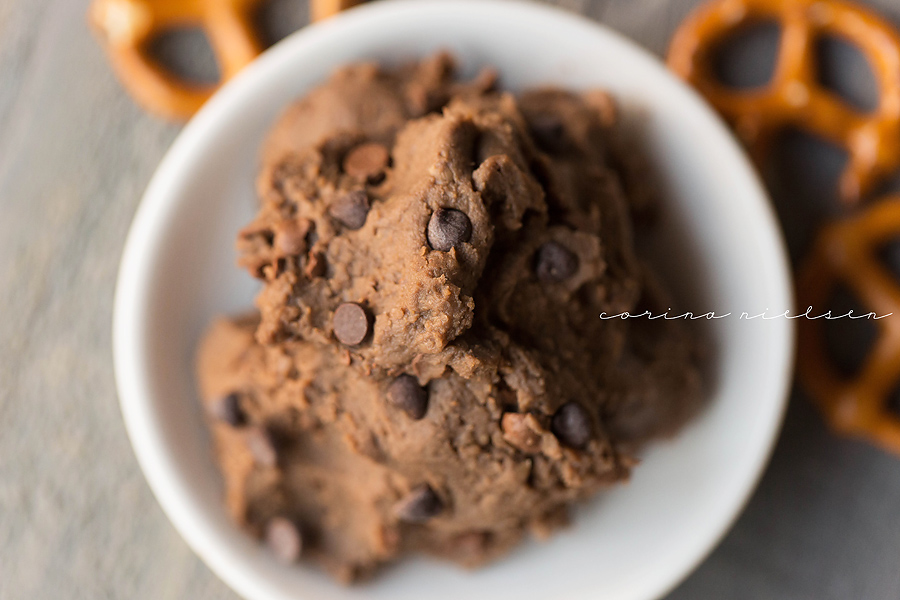 I didn't stop there though.  I could have easily eaten the whole batch by the spoonful on it's own, but I stumbled upon these guys on Pinterest and was inspired to create my own little healthy version.  My version is packed with protein, has no refined sugars, no crazy amount of fat, healthy, and the perfect muscle making NO GUILT snack!  Result?
Nothing short of awesome…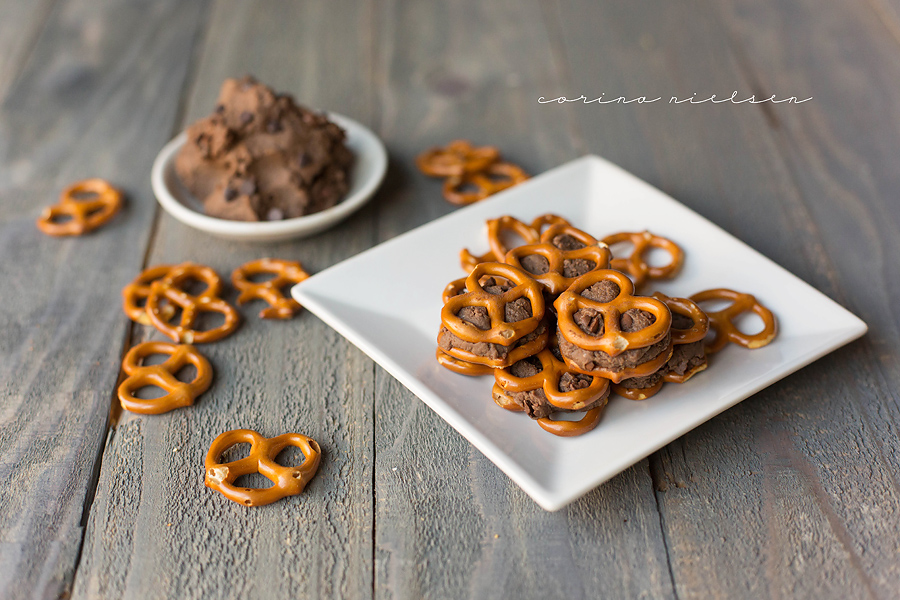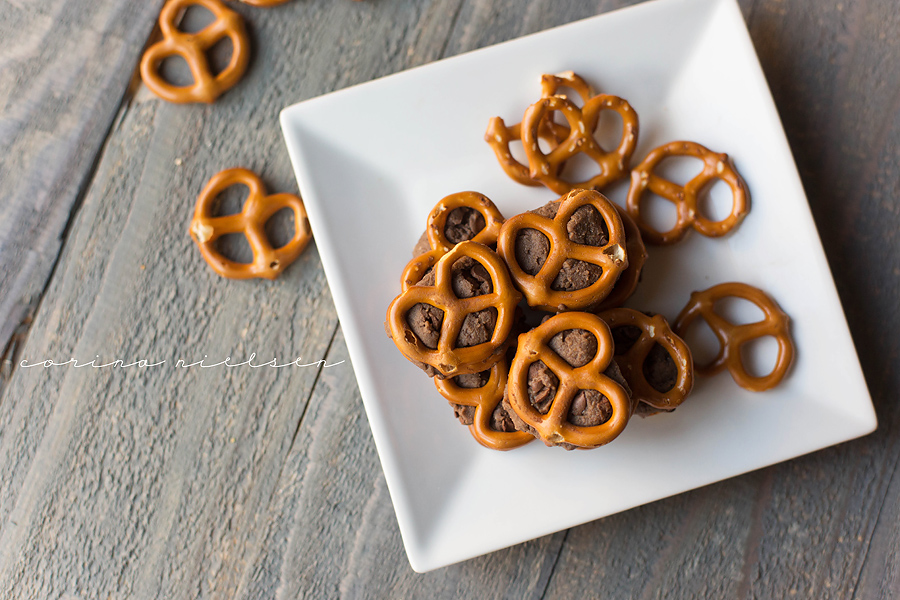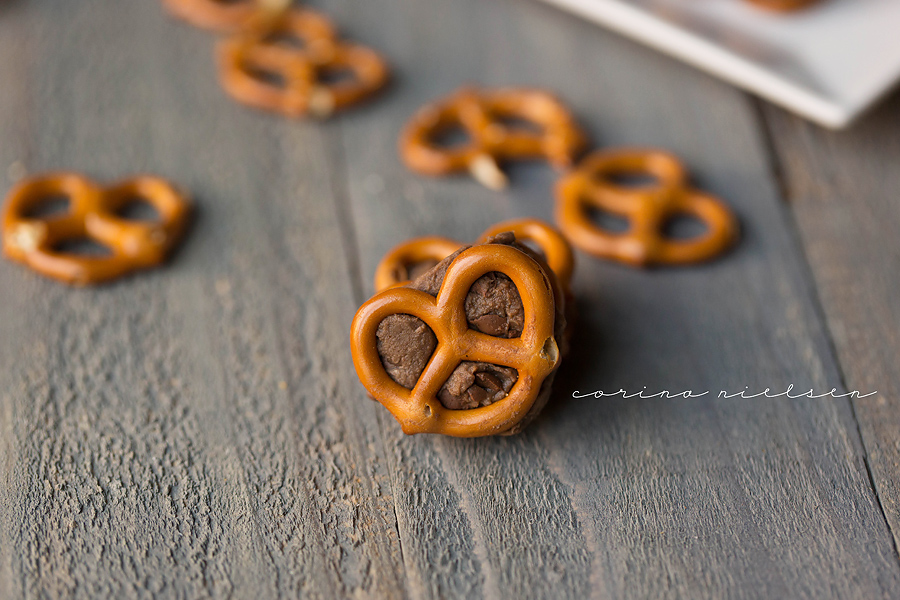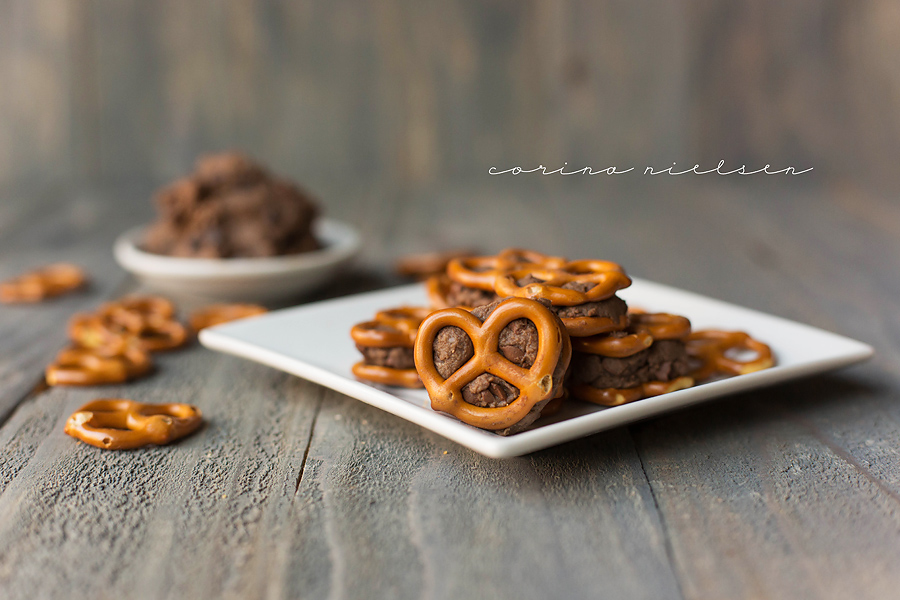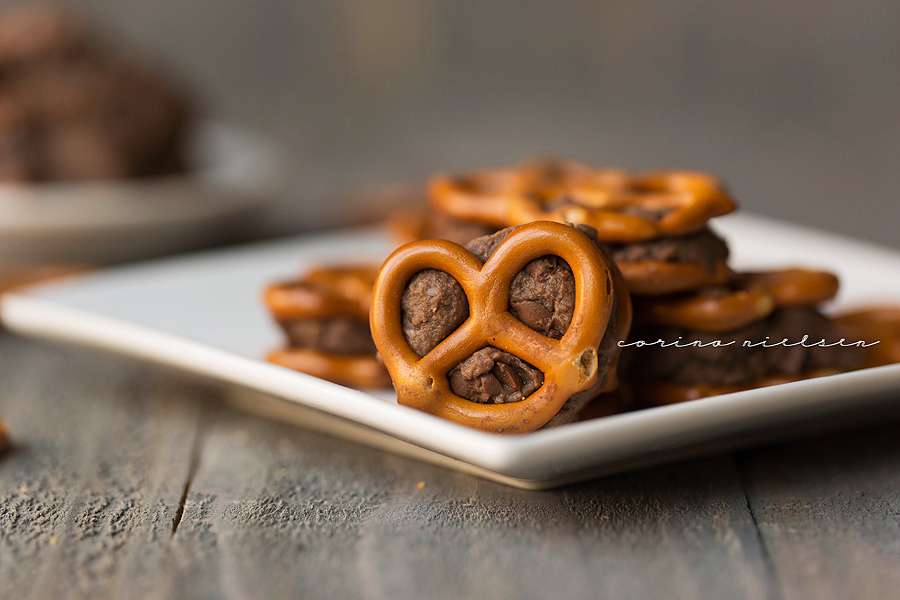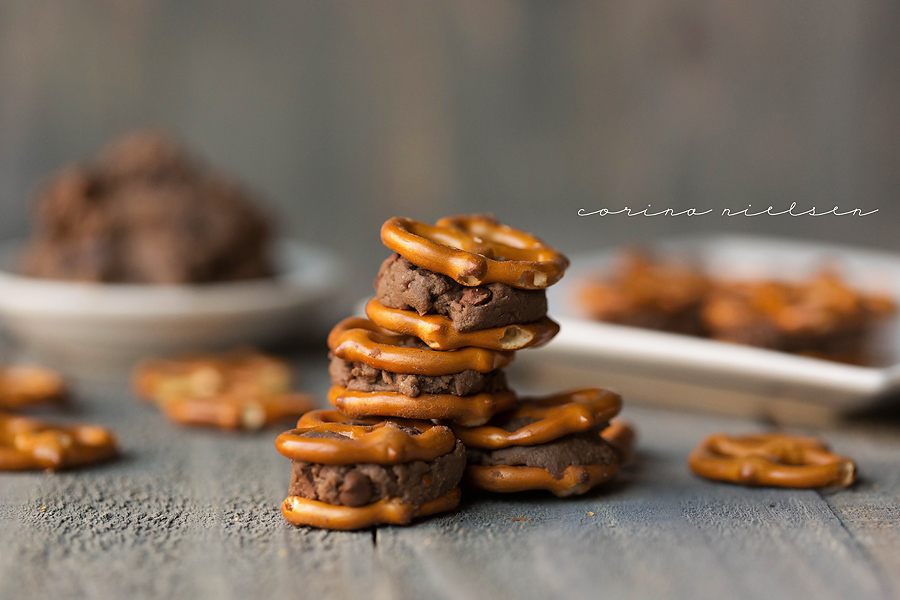 You can easily drizzle or dip these in some dark chocolate also (2 tbsp dark chocolate chips and 1 tsp of coconut melted together), but I chose to keep the fat a bit lower so that I could use these as a pre or post workout snack!  I also used no salt pretzels on this batch to keep the sodium lower, BUT I actually think using regular pretzels with the salt would add a nice little pop of flavor!  Any variation you make with the "dough" will be delicious especially if you are using Trutein!  BEST tasting protein ever… promise!
Chocolate Peanut Butter Protein Pretzel Bits

Print recipe
Ingredients
1 can garbanzo beans- no salt added ((drained and rinsed))
1 scoop Chocolate Peanut Butter Trutein Protein
2 tablespoons peanut butter ((I used Better N' Peanut Butter))
1 tablespoon powdered peanut butter ((I used PB2))
2 tablespoons cacao powder ((I use Hershey's Dark))
3 tablespoons unsweetened almond milk
1 teaspoon vanilla extract
3 tablespoons mini chocolate chips ((I use Enjoy Life))
32 mini pretzels
Directions
Step 1
Combine all ingredients in a food processor and blend until smooth.
Step 2
Spoon roughly 1 tablespoon of dough in between 2 pretzels OR use the dough as a dip for them.
Note
NUTRITIONAL INFORMATION (makes 16 tbsps): calories 50, carbs- 6, protein- 3, fat-2 (PER TBSP)