I may like to throw around heavy weights and grunt every now and then while I lift, but deep down inside I'm a total girly girl AND a sucker for anything in any shade of pink or purple I can get a hold of.  One day when I was shopping at my local health food store, I was in the frozen section looking for some cherries for a recipe I had been thinking of testing out.  Unfortunately, this store didn't have any of those but right next to the typical frozen strawberries, blueberries, and peaches, my eyes were taken directly to these interesting little purpley pink packets.  I had no idea what they were, but the girl in me had already fallen madly in love just based on the color.
I picked up a package and thought "Hmm, well what in the heck is a pitaya?"  I had never heard of it.  I was about to toss the packet back on the rack but that darn color had me in a trance.  I looked at the package again more closely and at the bottom it said "Dragon Fruit".  Oh ok!  That I have heard of, why didn't you say so in the first place!  I was under the impression that dragon fruit was white on the inside, but I didn't care and didn't ask any other questions (in my head, to myself of course because talking out loud to oneself in the store would just be weird).  I grabbed a few packs, got a bunch of other things I was there for and headed home.
Since I have reignited my love affair with smoothies and it was time for my afternoon snack, there was no better time to give these little pretty pitaya packets a try.  I actually hadn't ever tried dragon fruit before so I didn't know what to expect or what type of flavors would go well with it.  Only thing I had in mind was that the fruit itself was pretty exotic and probably pretty tropical so I grabbed some mango because that's as tropical as it was going to get that day.  Then I figured, well while I'm at it, why don't I throw some coconut in there as well.  Sounds good enough to me.
I honestly don't think I could have hit the nail any more on the head than I did…. the result was just beautiful and nothing short of delicious.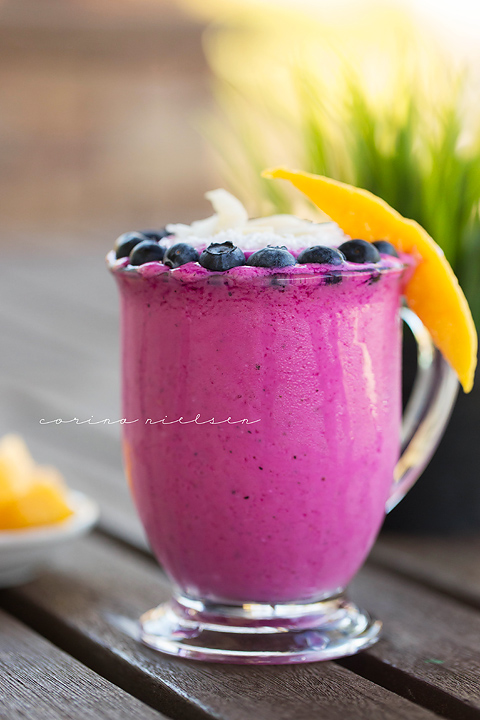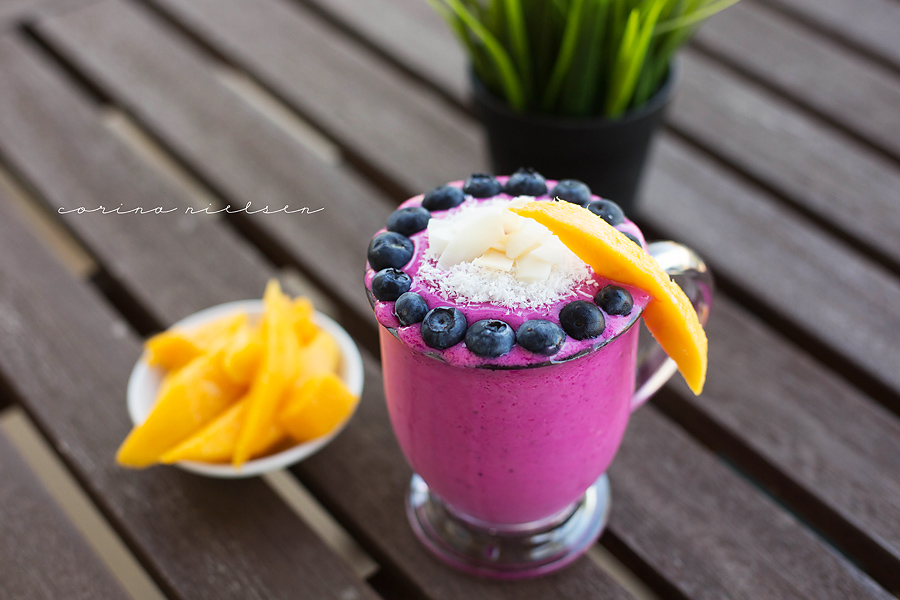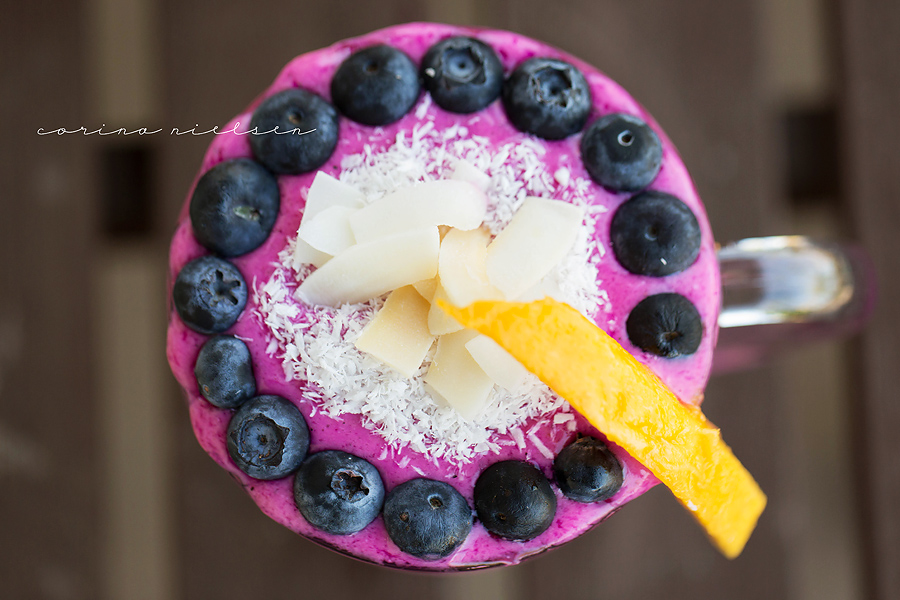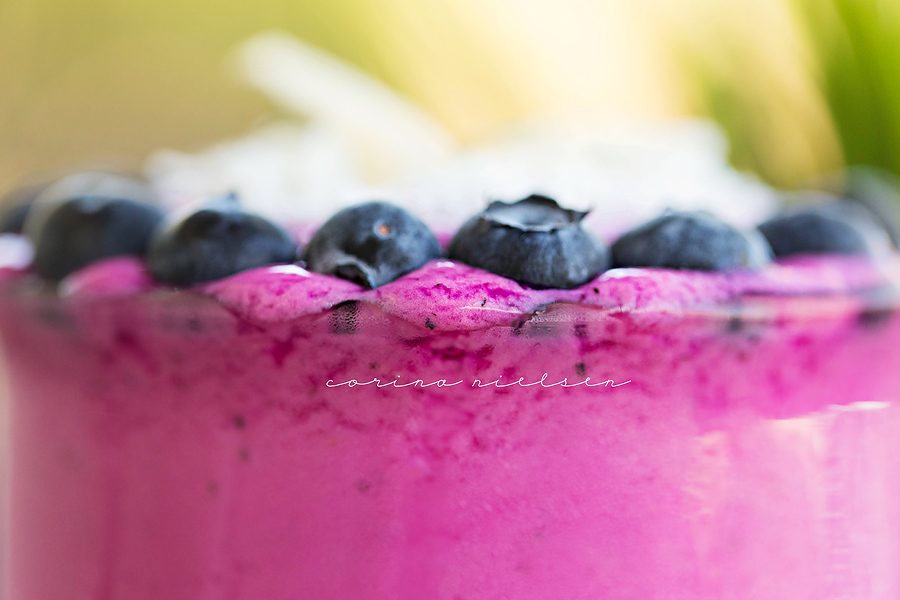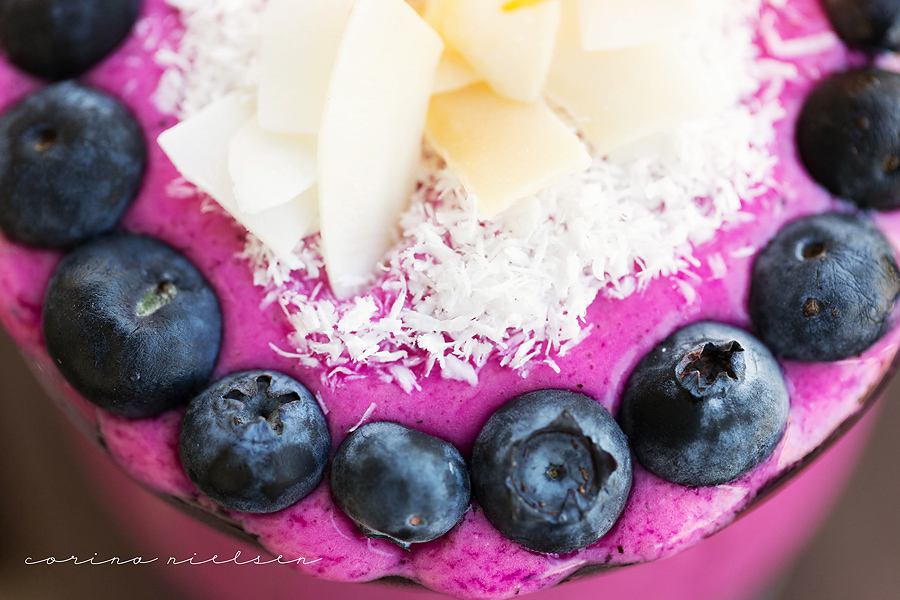 I seriously cannot get enough of that gorgeous color!!!  It's so beautiful.  No food coloring, nothing special added to enhance it.  And I only used blueberries as garnish so this intense pink/purple is strictly from the Pitaya!  I adore this smoothie…. and am now officially addicted to my Pitaya Plus packets!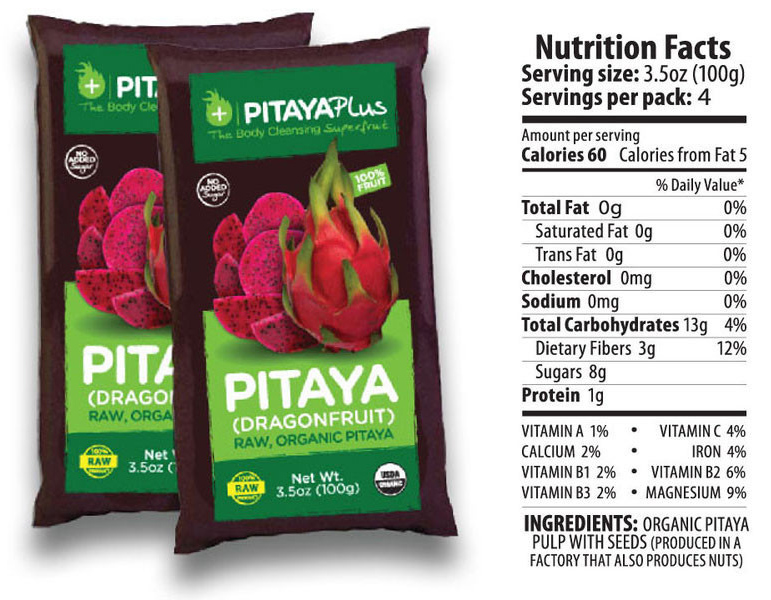 Can't wait to test out other recipes I have in mind.  So much floating around in my head for this pretty pink product!  For now, here is the recipe for this smoothie!!!
Tropical Pitaya Smoothie

Print recipe
Ingredients
1/2 cup So Delicious Coconut Milk
1/2 cup Vanilla Muscle Egg (egg whites) (** or add another 1/2 cup coconut milk **)
1/2 scoop Vanilla Trutein Protein
1/2 cup fresh mango
1 Pitaya Plus smoothie pack
2 tablespoons shredded coconut
5-7 drops Vanilla Cream Sweet Leaf Stevia (** or added sweetener of choice to taste **)
3/4 cups ice
Directions
Step 1
Place all ingredients in a high speed blender and mix until well combined. Garnish with shredded coconut and fruit of choice.