I make no excuses for my lack of "real" food posts here on my blog and other social media.  There is no denying that I have a serious sweet tooth and all of my days seem to revolve around my stacked pre workout oats or dessert (#carbsafterdark on Instagram).  Those are the meals that honestly mean the most to me and that I am constantly changing depending on what fun foods I find at the store that week.  On my reverse diet and diet, I would usually plan/track for those meals first and then build my other macros around them.  I find absolutely no reason to ever deprive myself of a few sweet treats that made my dieting and training that much easier!
All of my other meals were pretty darn boring though during the week.  Breakfast is either my pancake roll ups or eggs, toast, fruit. and peanut butter.  Lunch is ALWAYS a huge salad (romaine, spinach, red cabbage, bell peppers, chicken, chia seeds, lime juice, avocado, and salsa as my dressing).  Dinner did change every day but my family is pretty boring with food so we stick to the kid friendly basics (chicken and rice, spaghetti, chicken sandwiches, steak, potatoes, etc.).  So, yeah.  Those other meals aren't really that fun enough to share.
However, every now and then on the weekends?  Oh, it's so ON!  Kids are home so I'm not running around from school to school or going to activities.  Hubby is off work.  My work computer shuts down.  I'm not at the gym.  And my Saturday and Sundays are filled with food!  I'm either writing new recipes, testing new recipes, photographing dishes, preparing food posts for the blog, shopping for food, prepping food for the following week, and/or EATING!!!!  I have so many dishes that have been made and photographed to share and decided that I really need to make a bigger effort into actually POSTING them!
So, today I want to share something I made…. oh… about 4 months ago using my P28 Flatbreads!
Butternut Squash Pizza With Arugula & Balsamic Dressing
These pictures have literally been sitting on my computer this entire time (along with about 10 other dishes I still have to post).  I was going through all of them today and figured this meal was a good one to share… looking at these now, I'm sold (again)!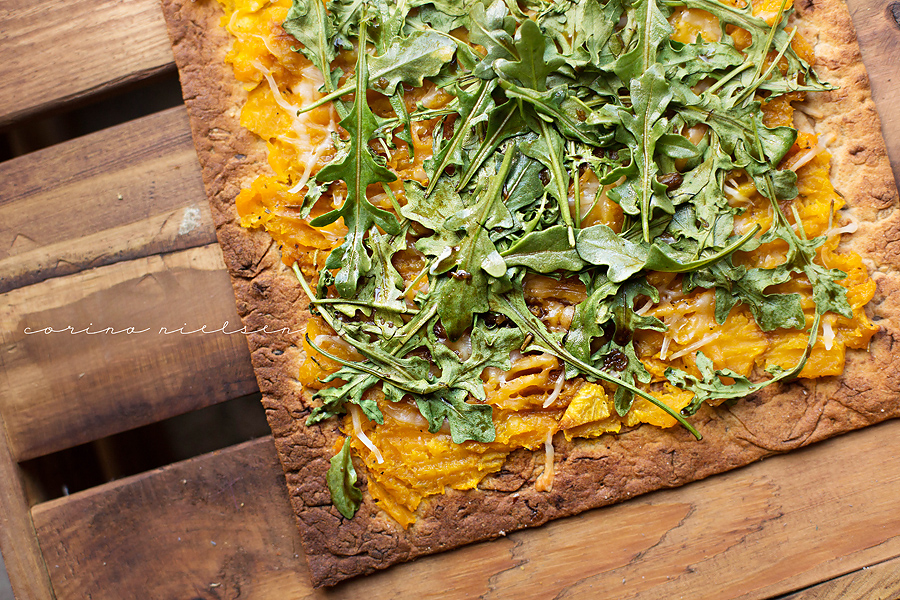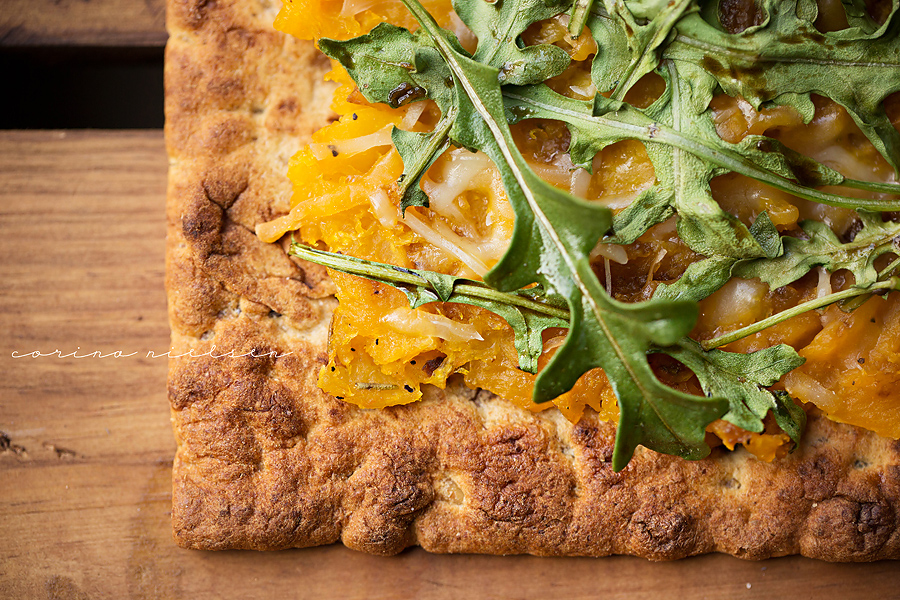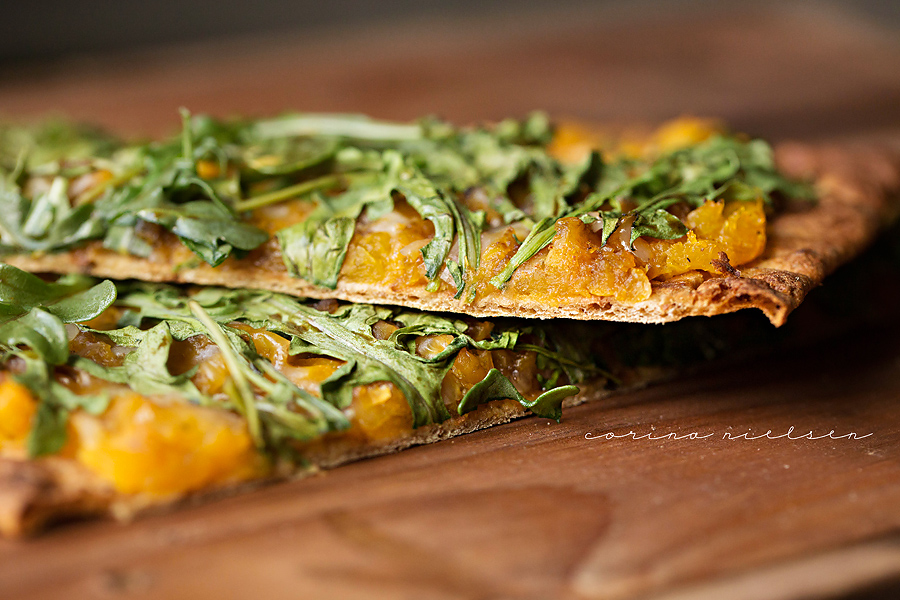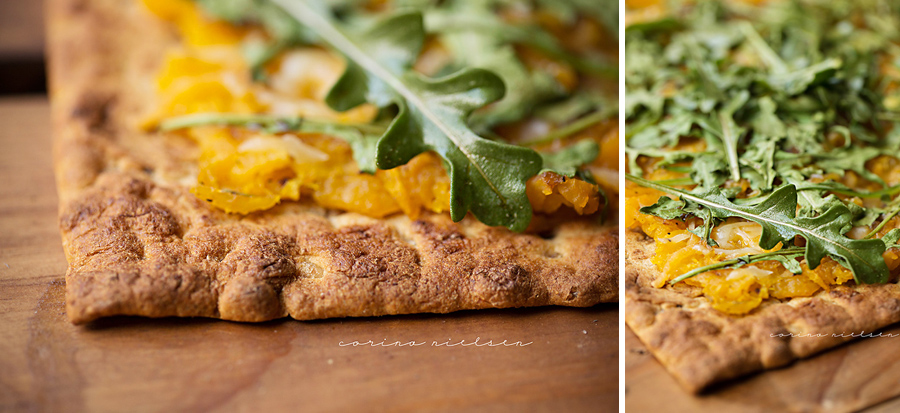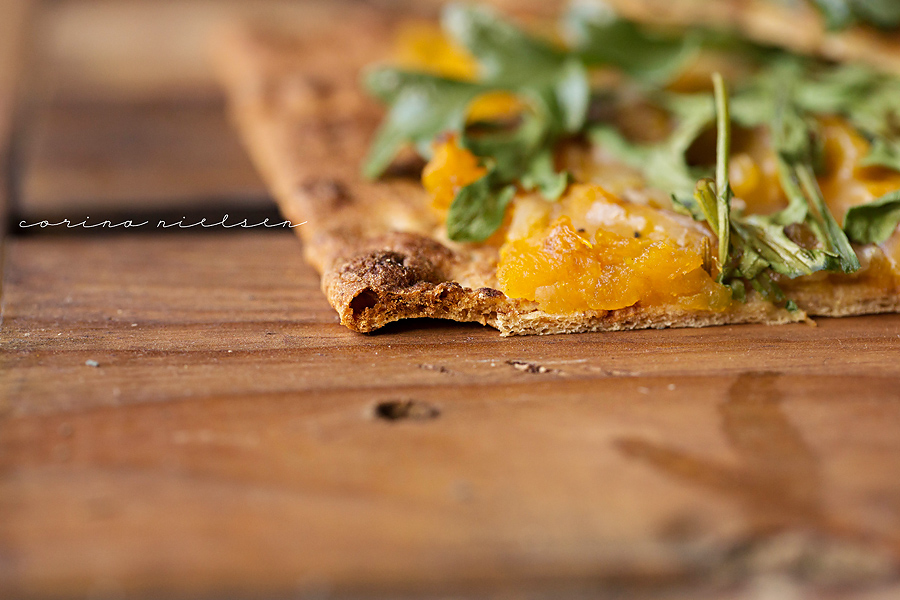 This is a great quick dish you can serve up and eat in less than 15 minutes (if you have a few things prepped that is).  Great for post workout, lunch, dinner, or even entertaining.  It's beautiful and impressive looking I think but so easy to put together!!!  I think the next time I make this, I might even add some chicken or ground turkey to it… either way, it's going to be delicious though!
Butternut Squash Protein Pizza

Print recipe
Ingredients
1/2 P28 Flatbread
1 cup Butternut Squash (cooked & mashed)
1 Medium Garlic Clove (finely chopped)
1/4 teaspoon Cinnamon
1/4 cup Mozarella Cheese
salt and pepper to taste
1-2 handful Arugula
2-3 tablespoons Vinaigrette Dressing (see below)
1-2 tablespoon Parmesan Cheese
Directions
Step 1
Turn on your oven to broil (on high).
Step 2
Place butternut squash, cheese, chopped garlic clove, cinnamon, salt, and pepper in a small bowl and mix until well combined. Set aside.
Step 3
In a separate bowl, combine arugula and 3-4 tablespoons of prepare balsamic dressing. Toss until arugula is well coated.
Step 4
Put your P28 flatbread on a baking sheet and place in the oven. Broil for 2-3 minutes, just enough to warm it through and slightly toast the center. (Do NOT let edges brown). Remove from oven and reduce heat to 375°. ** I like my crust a little more on the crispy side, but if you want a soft crust skip this step **
Step 5
Spread butternut squash mixture over flatbread, then add arugula mixture leaving a small 1" border.
Step 6
Bake for 10 minutes or until edges are golden brown and toasted.
Step 7
Sprinkle with parmesan cheese, slice, and serve. You can even drizzle a little more balsamic over the top for a better tangy kick!
Note
NUTRITIONAL INFORMATION: calories- 211, carbs- 29, fat- 9, protein-12
And to make it easy… here is my basic vinaigrette recipe again!
Basic Vinaigrette Dressing

Print recipe
Ingredients
1/2 cup Bragg's Apple Cider Vinegar
1 tablespoon Balsamic Vinegar
1 tablespoon Extra Virgin Olive Oil
2 tablespoons honey
1 Medium chopped garlic clove
1/2 teaspoon garlic powder
1/2 teaspoon chili powder
1/4 teaspoon chopped red chili flakes
1/4 teaspoon Pink Himalayan Salt
1/4 teaspoon ground pepper
5-8 drops liquid stevia (to taste)
Directions
Step 1
Combine all ingredients in a small bowl and mix until well combined. Place in a small mason jar and store in refrigerator for up to 2 weeks.