Today I'm sharing sharing another meal I have every. single. day.
OATMEAL
The flavors and toppings may change day to day, but oats are definitely my pre workout meal of choice and its never complete with all the extra yummies I pile on top!  Full of mixed carbs and enough protein to fuel me properly.  Most of the time, I keep my oats pretty simple but every now and then if I have some extra time OR if I'm on a lower body training day, I whip up something EXTRA special.  These Lemon Cream Pie & Blueberry Oats definitely fall under that category.  I don't think anyone can argue that these oats are a meal fit for some serious training.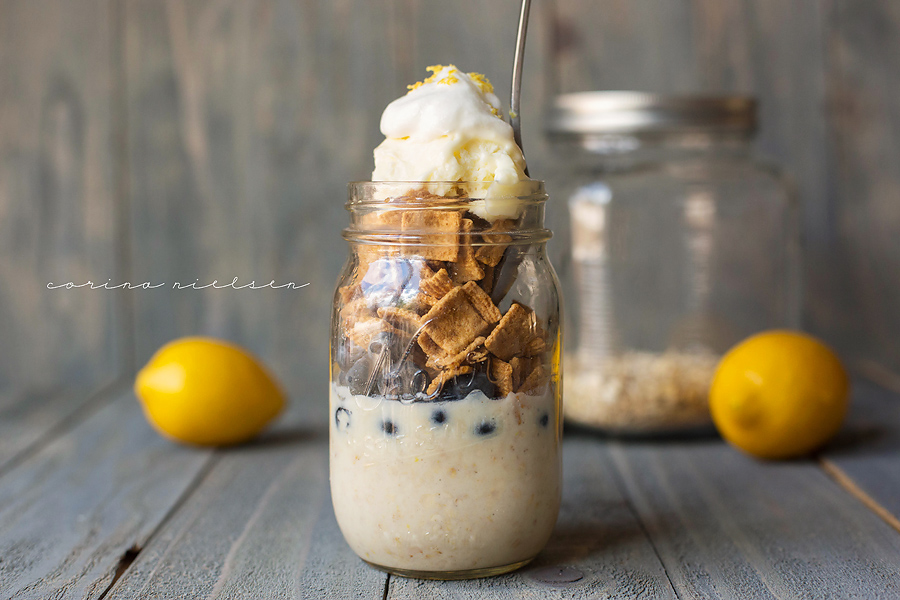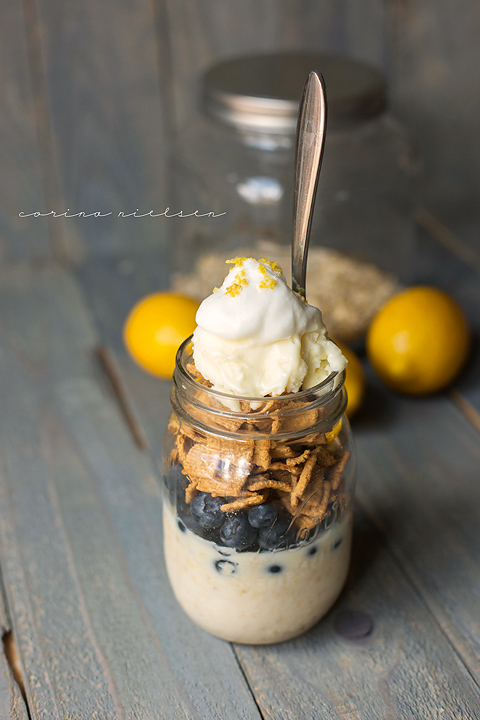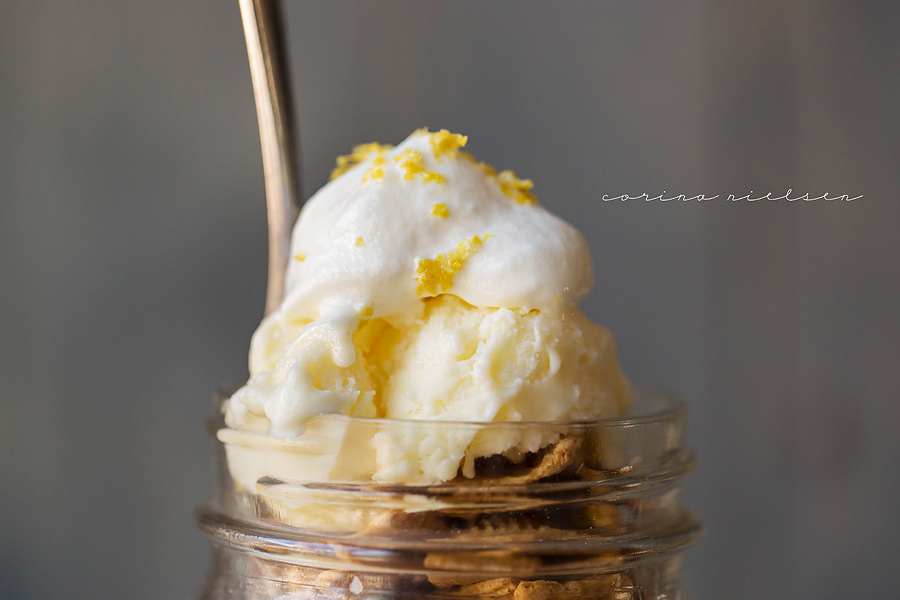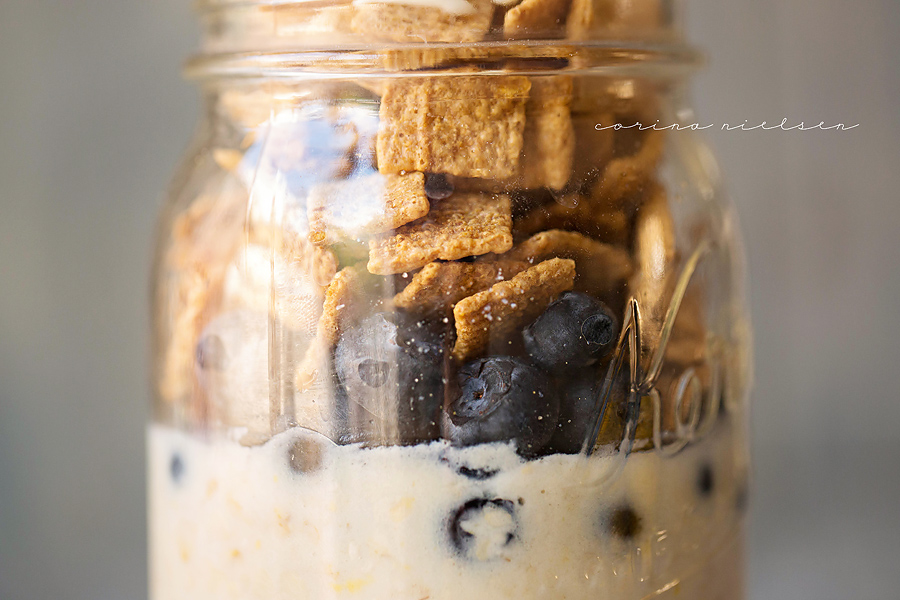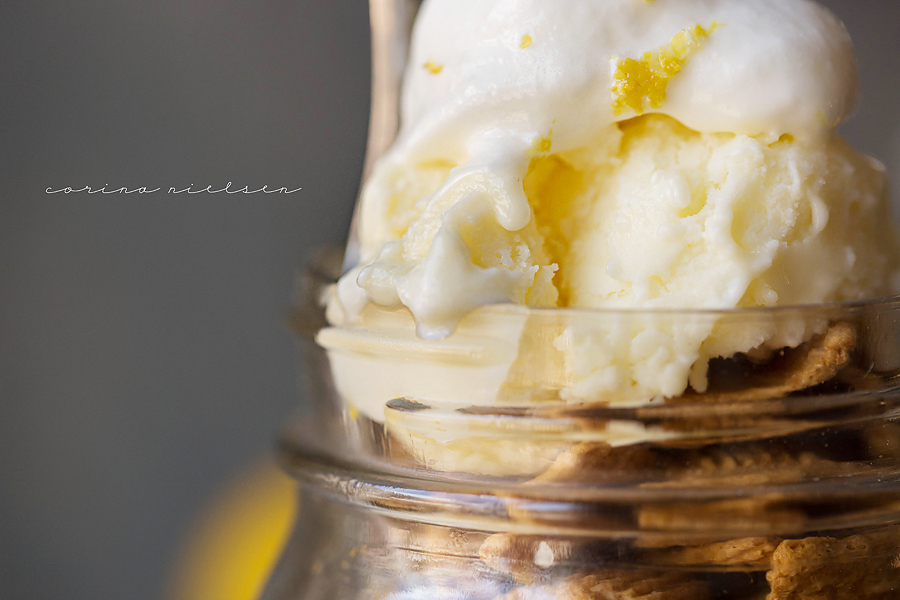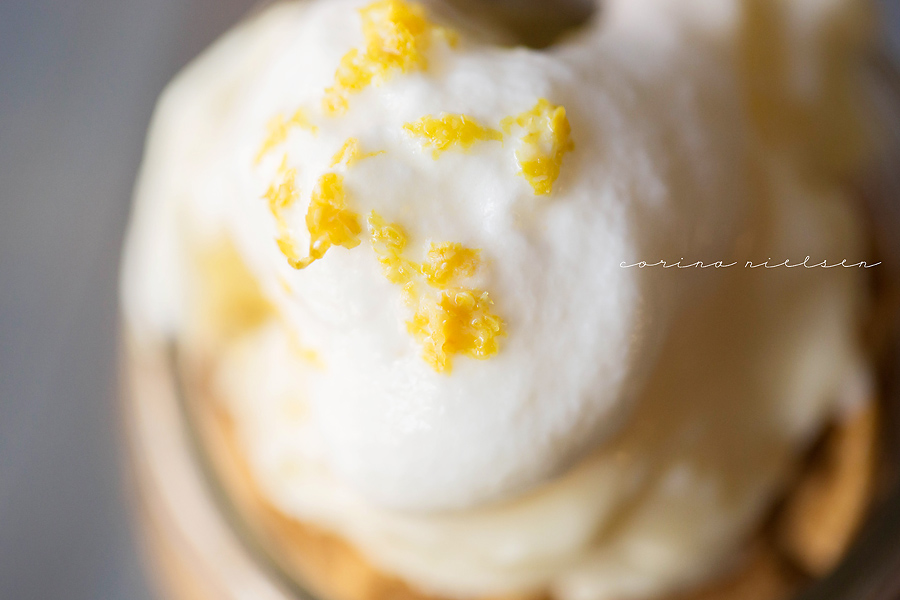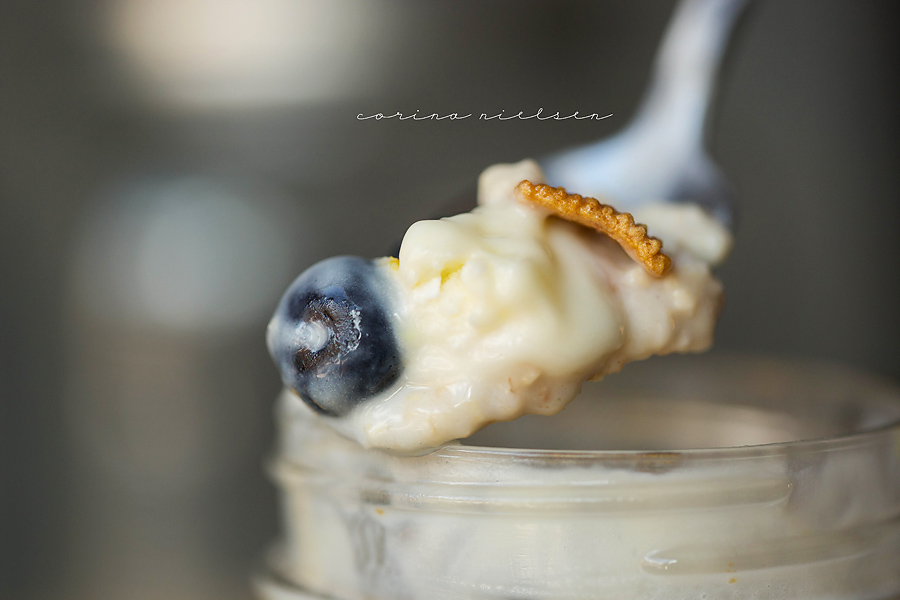 If you haven't ever #1 put cereal in your oatmeal or #2 ice cream ON your oatmeal you are missing out… once you try it, it's going to be hard to avoid making them this way!  The mix of warm oats, cold ice cream, and crunchy cereal with some pops of fruit here and there?  Yeah, its pretty much perfect in every way… total money meal and a must for my training!  I'm a pretty sad sight eating my oats.  Not only can I finish my jars in under 60 seconds, but you are also likely to see me scraping the down the sides of the jar or bowl for any and all traces of left over YUM!  Today happens to be a lower power day so these may just be on the meal plan for this afternoon as well!!!!
Lemon Cream Pie & Blueberry Oatmeal

Print recipe
Ingredients
1/2 cup rolled or quick oats
3/8 cups unsweetened almond milk
10 drops Lemon Drop SWEET LEAF STEVIA
1/2 teaspoon fresh lemon zest (** add if you want extra lemon flavor **)
1/4 cup Vanilla Muscle Egg (egg whites) (** or replace with extra almond milk if you do not need the extra protein **)
1/2 scoop Lemon Meringue Pie Trutein Protein
1/2 cup Golden Grahams Cereal or granola
1/2 cup blueberries
1/4 cup Lemon Pie HALO TOP CREAMERY ice cream
2 heaped tablespoons Fat Free Whipped Cream (** Optional **)
Directions
Step 1
Place oats, almond milk, stevia, and zest in a jar or small bowl. Heat for 25 seconds on high.
Step 2
Stir and add in optional liquid egg whites. Heat an additional 25 seconds.
Step 3
Add protein powder and mix until well combined.
Step 4
Top with blueberries, cereal/granola, and optional ice cream & whipped cream.
Note
NUTRITIONAL INFORMATION (with Golden Grahams, Halo Top Ice Cream, and whipped cream): calories- 324, protein- 22 g, carbs- 54 g, fat-6 g