Every week when I do my food prep, I do the standard round up of cleaning/chopping veggies, fruit, and cook off some proteins.  I also ALWAYS add in a baked good here and there so I have something a little "healthier" available for the family and I to snack on or grab on the go.  Last week, I decided I would come up with a new recipe for banana muffins and these did not disappoint!  Dense, moist, full of flavor, and packed with all things good for ya!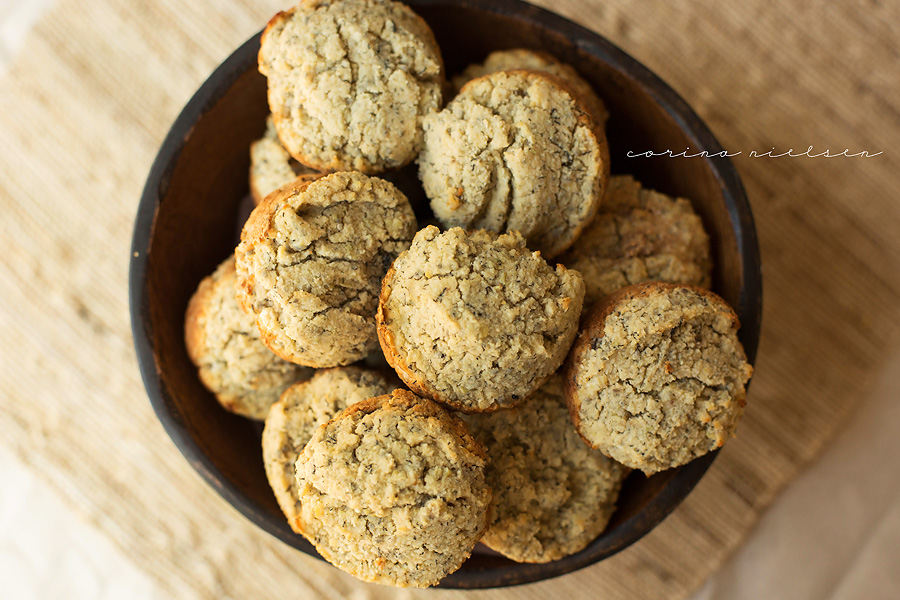 Although these were perfectly delicious on their own and I knew I could easily fit them in my cutting/dieting macros on any given day, I thought I would spruce them up a bit!  Obviously peanut butter makes everything better and I haven't met a chocolate chip I didn't like so those were definitely going to be toppings, but I felt like I wanted to a bit more and wanted to make them look pretty as well.  I stared at my baking pantry and waited for something to jump out at me.  I fiddled through ingredients, went through each shelf, and was at a loss.  Oh well, peanut butter and chocolate chips it was.  Can't go wrong with banana, peanut butter, and chocolate.  However, just as I was closing the cabinet, my then (STILL) unused bag of Sweet It Almond Brittle fell right out on to the counter.  As with my hesitation using the syrup initially, I definitely hadn't felt adventurous enough to use the powder.  The instructions on it were baffling… place on a cookie sheet and bake for 5-7 minutes.  WTH?  It sounds strange doesn't it?  Far too easy.  Obviously, I tend to overcomplicate everything so when something looks too easy, I have to make it harder for myself.
I decided it was time… this bag had been intimidating me for weeks now.  I preheated the oven, grabbed my cookie sheet, lined in with my Silpat, poured a random amount of the odd brittle mixture (just white powder and sliced almonds), and stuck it in the oven for 7 minutes.  I was left with a big, completely even blob of sliced almonds completely set in what looks exactly like crystalized sugar.  My mind was blown.  It looked too pretty to taste good.  I let it cool a bit, broke a piece apart and was SHOCKED… tasted just like brittle (fancy that huh)!  It's MAGIC and wizardry I tell you.  Take a look at this gorgeousness…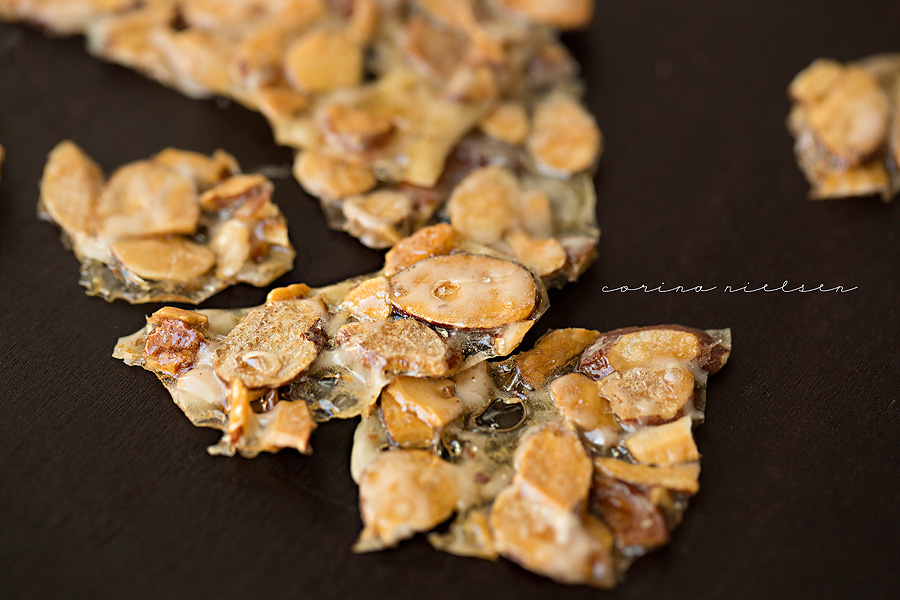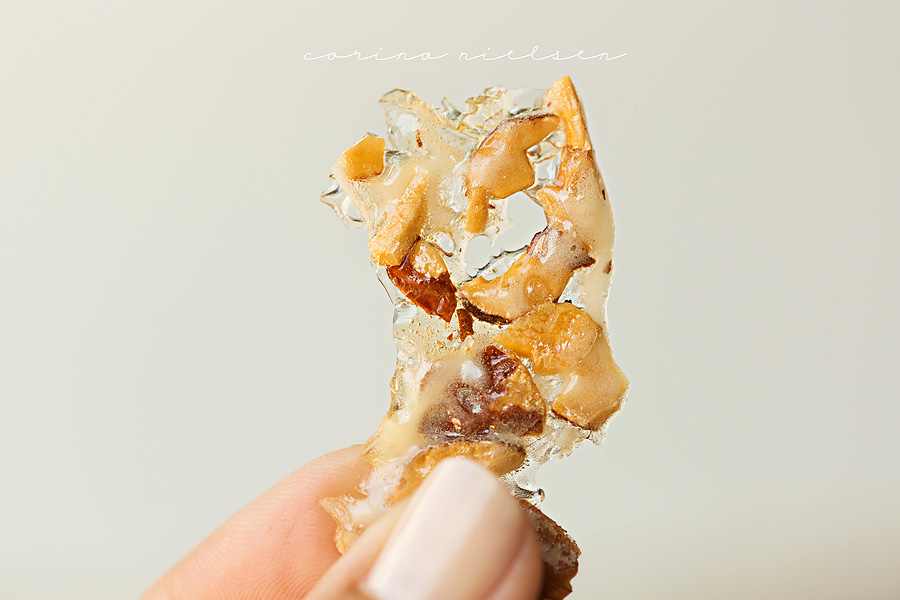 Perfect consistency and thickness, crunchy just like brittle, sweet but not overly sweet, toasty, and absolutely AMAZING!  I still can't get over how good this stuff is.  It legitimately tastes just like brittle but without the added sugar since it's technically made with VitaFiber (naturally sweet,  zero sugar soluble fiber, non-GMO tapioca and corn).  What's even better is that my ENTIRE family LOVED it… they devoured the entire little trial batch I made in less than 1 minute.  NO joke.  Not a problem though!!!  I knew this was the perfect addition to my muffins so I whipped up another batch, broke it into small pieces, and finished off my baked good for the week.  I think they look pretty darn fancy if I do say so myself…. hows this for a banana muffin?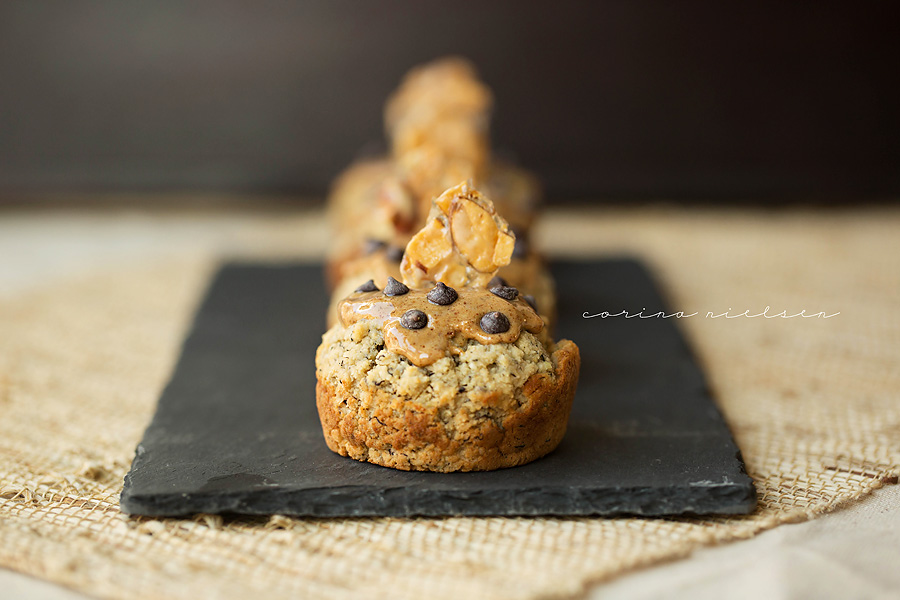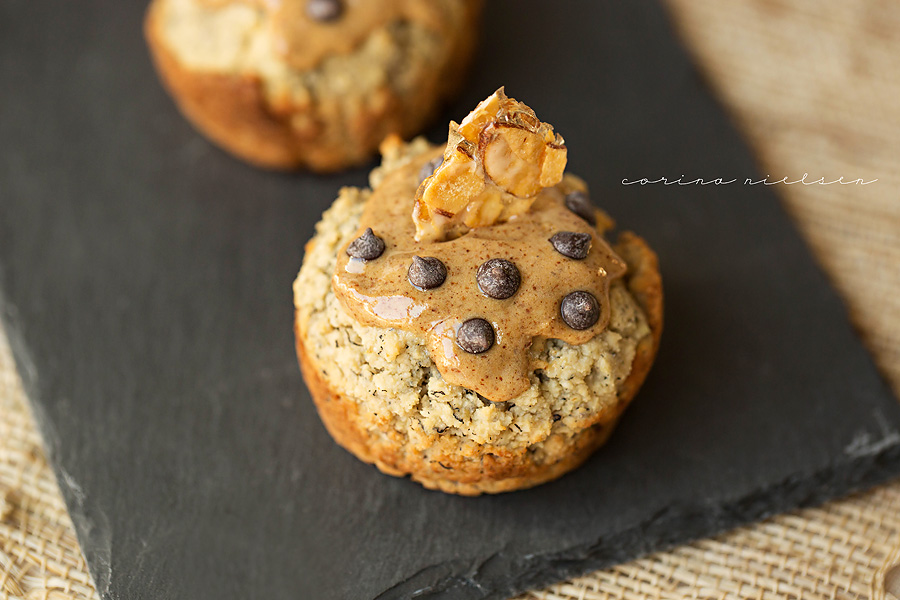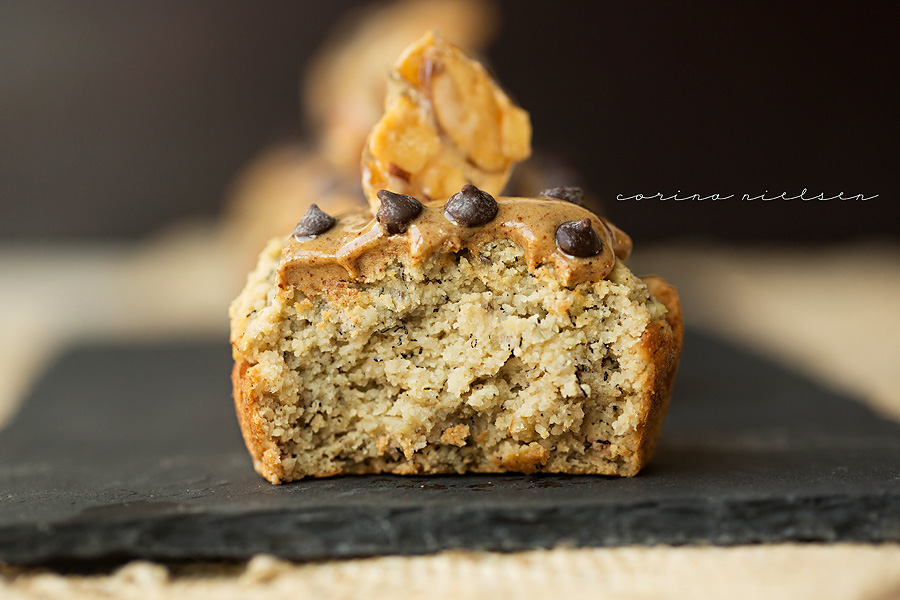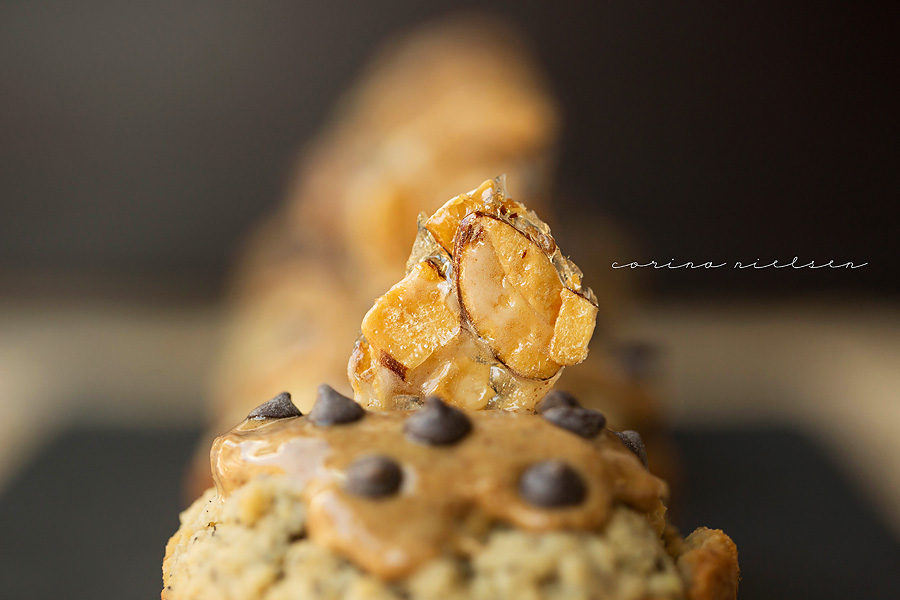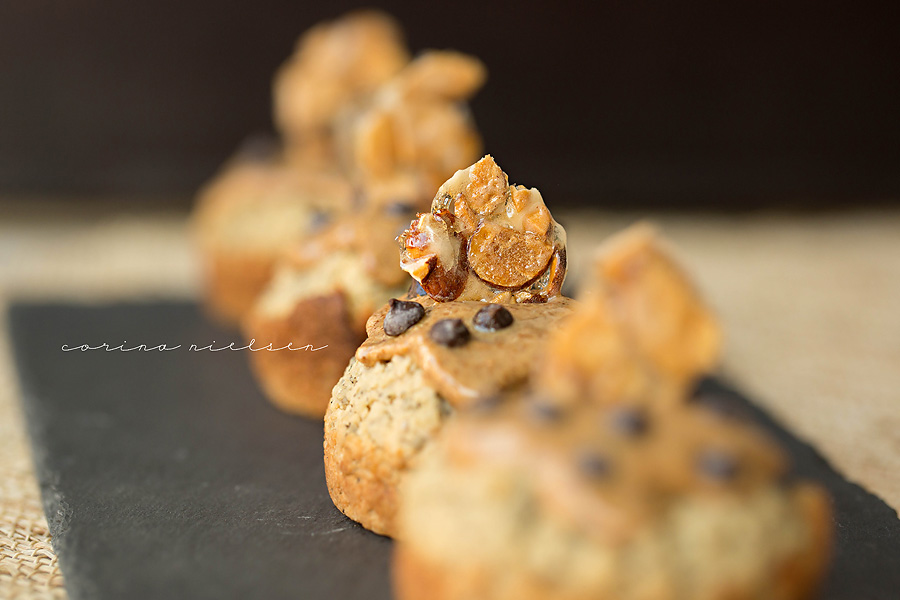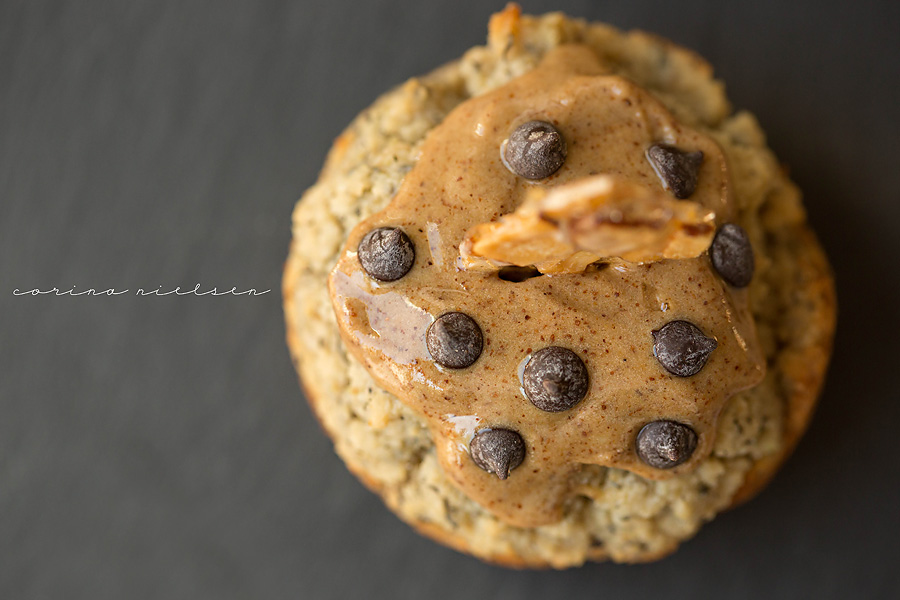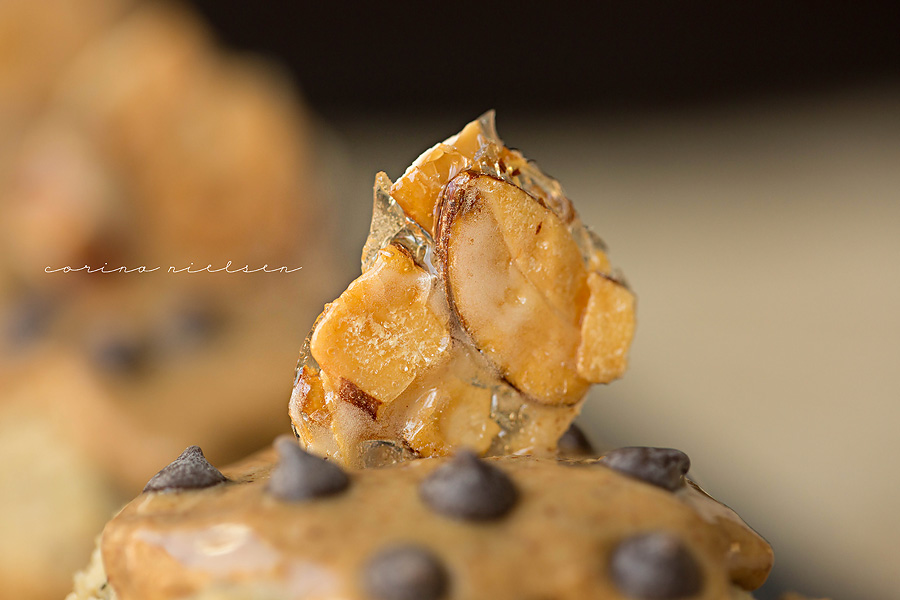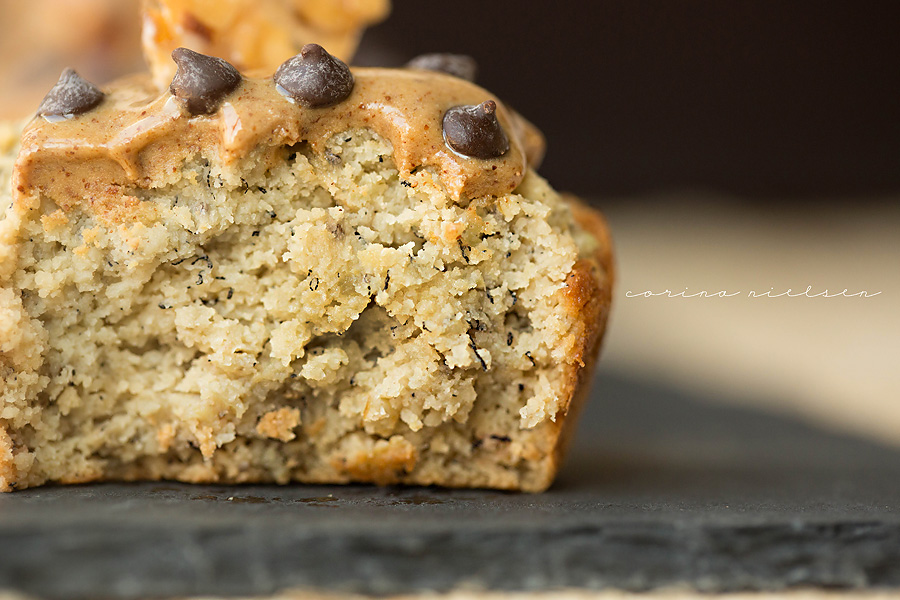 Banana Chia Seed Muffins

Print recipe
| | |
| --- | --- |
| Serves | 12 |
| Prep time | 5 minutes |
| Cook time | 30 minutes |
| Total time | 35 minutes |
| Meal type | Breakfast, Dessert, Snack |
Ingredients
1/2 cup oat flour
1 cup coconut flour
1 scoop Banana Cream Trutein
1 1/2 teaspoon baking powder
1/2 teaspoon salt
2 tablespoons chia seeds
1/2 cup Vanilla MuscleEgg egg whites
1 teaspoon vanilla extract
2 Medium bananas (mashed)
40 drops Vanilla Cream Stevia
2 cups almond milk
1 tablespoon Sweet It Vita Fiber (** OPTIONAL for added sweetness & fiber **)
Directions
Step 1
Preheat oven to 350 degrees and grease muffin tin with non stick spray.
Step 2
Combine all ingredients in a large mixing bowl and mix until smooth. Batter will be thick. You can also stir in 1/3 cup of chopped walnuts if you like.
Step 3
Evenly portion into muffin pan and bake for 25-30 minutes until edges are golden brown. Remove from oven and let cool.
Step 4
Top with peanut butter (I used P28 White Chocolate Spread), Enjoy Life mini chocolate chips, and pieces of Sweet It almond brittle if you like.
Note
NUTRITIONAL INFORMATION (makes 12 muffins): calories 89, carbs 15 g (fiber 8 g when using the Sweet It syrup in the muffins), protein 7 g, fat 3 g PER muffin (no toppings)