I normally stick to the same basic spices when I cook my meats (salt, pepper, garlic powder, and paprika are my "go to's"), but as I was browsing the aisles at Trader Joe's last month I saw this and was completely intrigued.  It looked too interesting to pass up.  Coffee & garlic?  Definitely seems a little strange.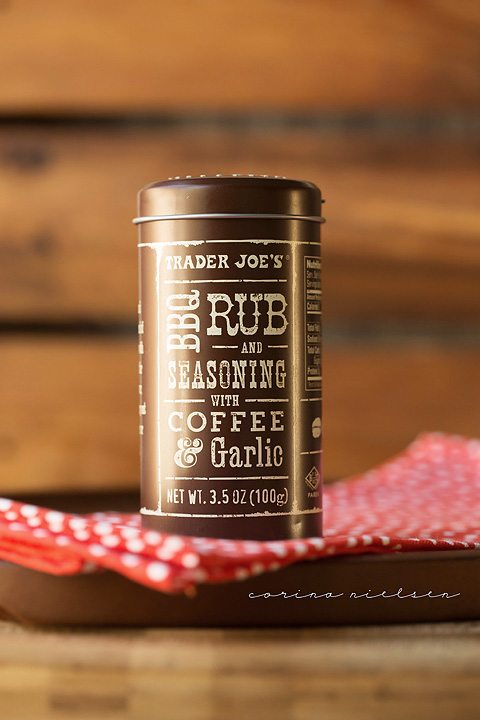 I was super excited to get it home and use it but was also a little apprehensive.  Again, coffee on my meat?  Yeah, not sold on the idea yet.   I wasn't sure if I should just use it as a dry rub on some chicken breasts or perhaps just mix it in some ground meat.  However, considering burgers are my favorite food group in the world (that's apparent from my Instagram feed), I decided some ground turkey would be my  first application!  To me, BBQ and sweet potato go hand in hand and will also give a little extra sweetness to the burger, so I went ahead and threw a few slices of those on.  And obviously, no burger of mine is complete without a big mound of BBQ sauce, grilled onion (onion rings are actually preferred but I was out), lettuce, and some cheese.  All of this had to be sandwiched in between a high protein P28 Foods BAGEL!!!!  Winning in every possible way.
It was nothing short of amazing and the idea of coffee on/in my meat is something I should have tried a long long time ago.  Seriously, the rub/seasoning is amazing!!!!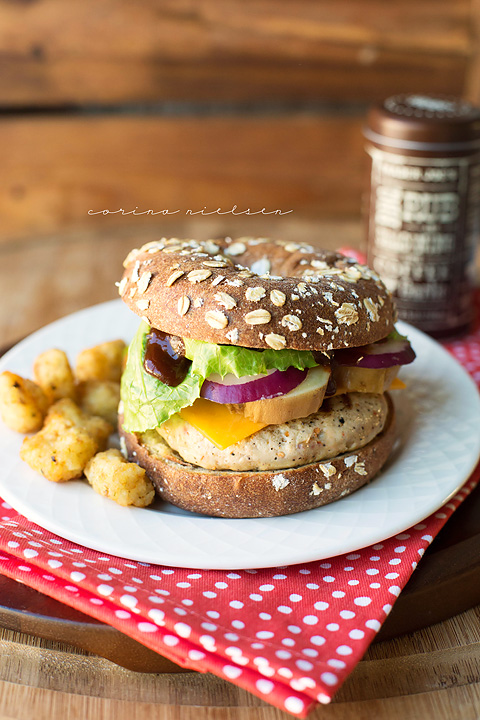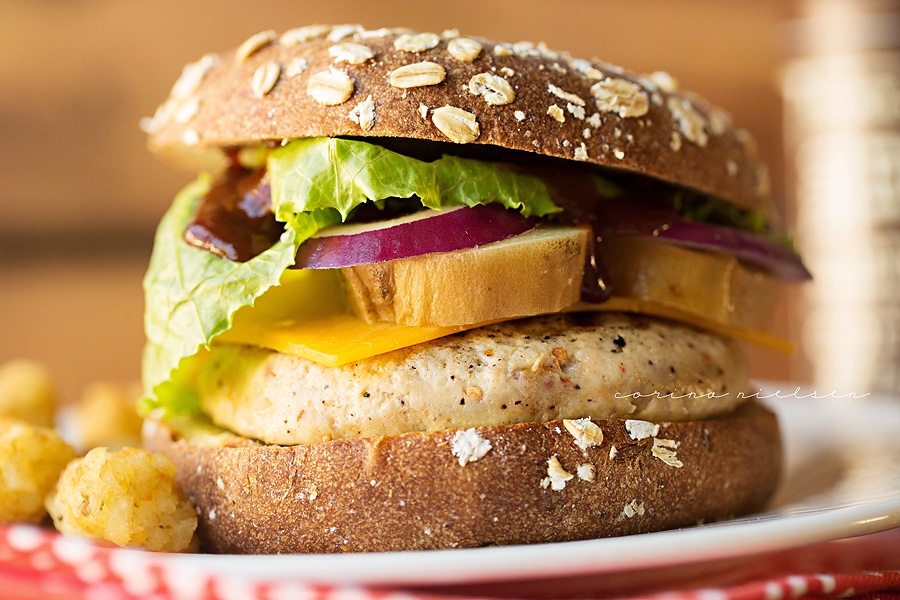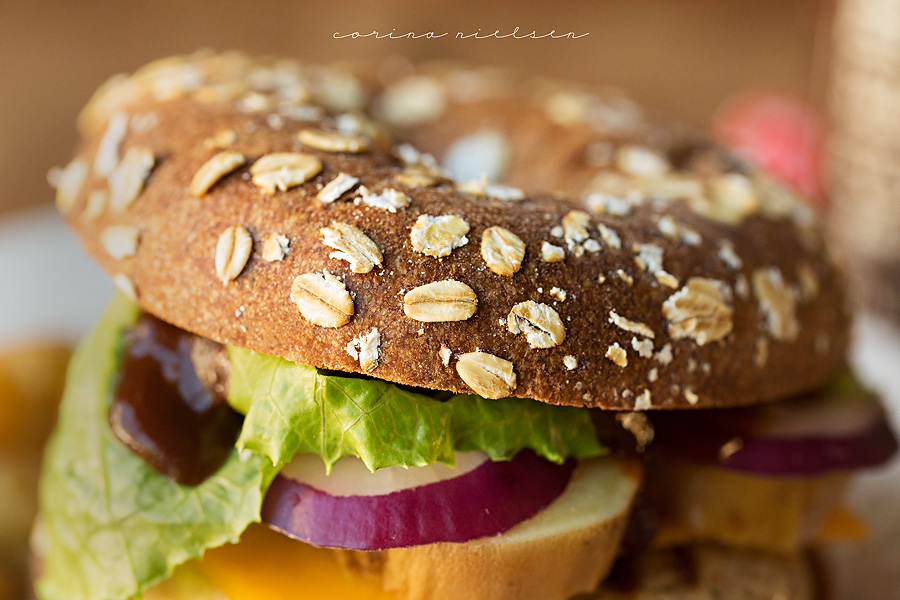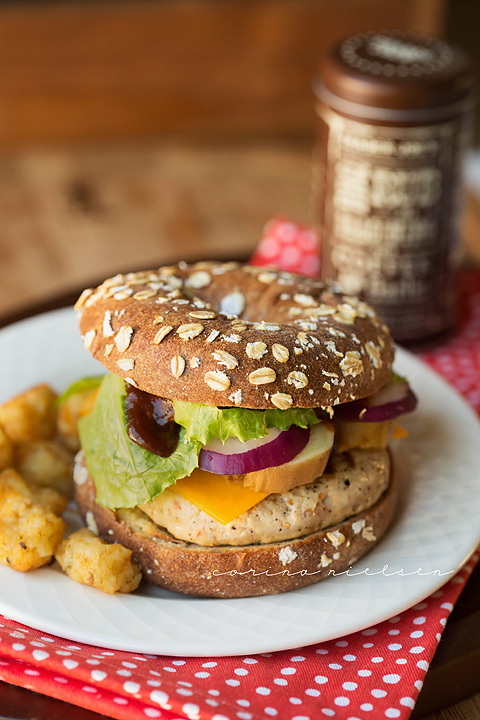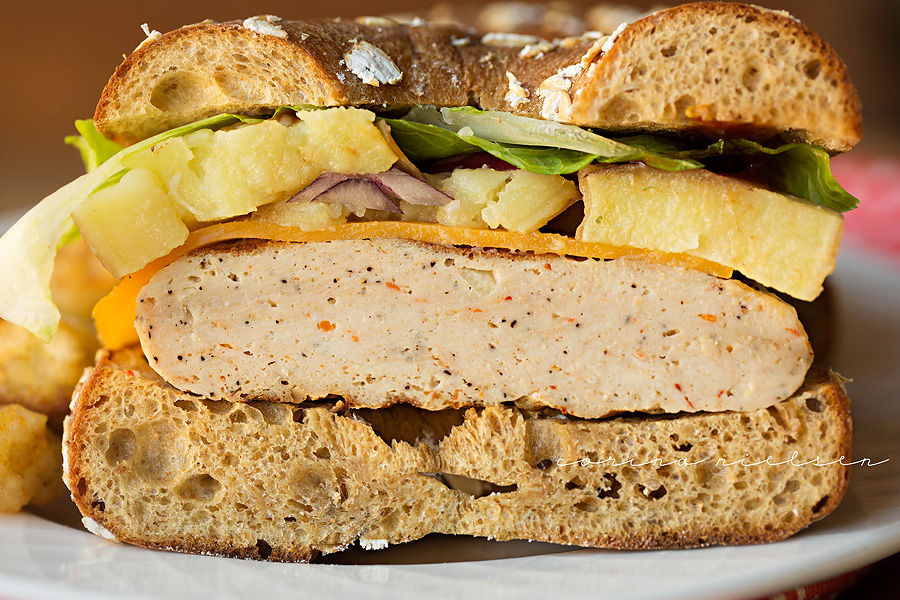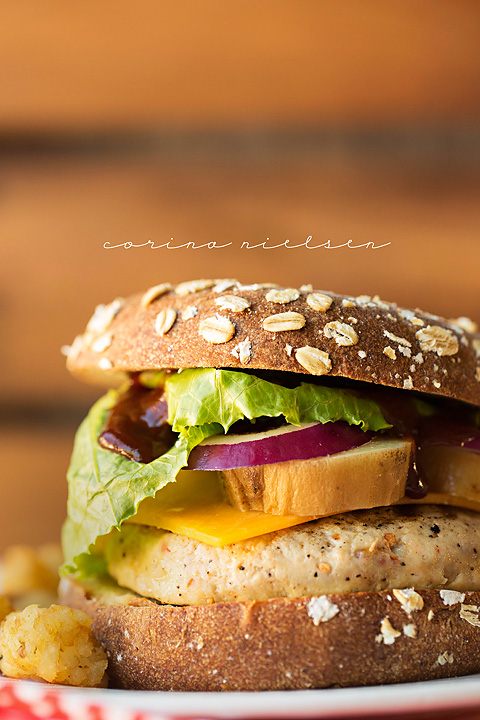 Trader Joe's Coffee BBQ Rub & Sweet Potato Turkey Burgers

Print recipe
Ingredients
16oz Extra Lean Ground Turkey
1 1/2 tablespoon Trader Joe's Coffee BBQ Rub
1/2 teaspoon Salt
1/4 teaspoon Pepper
1 Large Baked Sweet Potato
8-10 Large Romaine or iceberg lettuce leaves
1/2 Medium Red Onion
4 tablespoons BBQ Sauce
4 P28 Bagel's
Directions
Step 1
Combine meat and seasoning's in a large bowl until incorporated thoroughly. Let sit in fridge for 2-3 hours or preferably overnight. When ready to cook, divide meat into 4 equal portions, cook on grill 4-6 minutes per side until cooked through.
Step 2
Lightly toast your P28 Bagels, add cooked burger, and top with sweet potato, lettuce, red onion, and BBQ sauce.
Note
NUTRITIONAL INFORMATION (PER BURGER): calories 475, protein 56 g, carbs 48 g, fat 9 g