I'm just going to warn you right now… this cake is dangerous.  So dense.  So moist.  So full of flavor.  So hard to to stop at one piece… what's even better is how much better it is the day or two after it's baked.  The strawberries that are baked in with the batter just seep into the cake making it even more delicious.  Topped off simply with a little fat free whipped cream and garnished with a few more strawberries?  Yeah, it's a small slice of heaven to bring Summer and this warm weather to a close!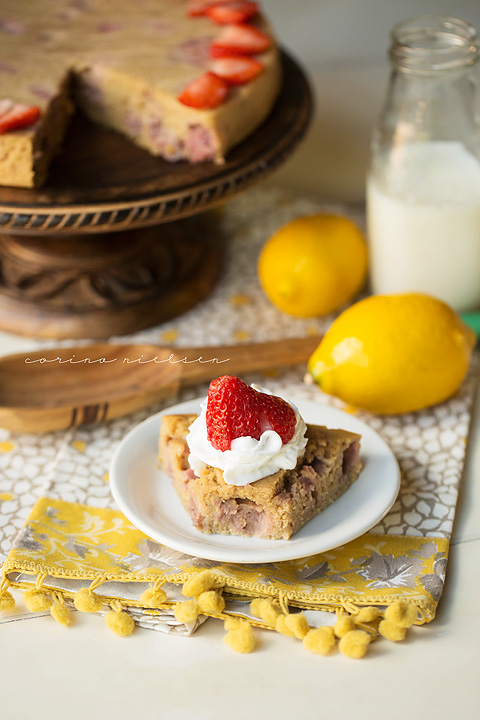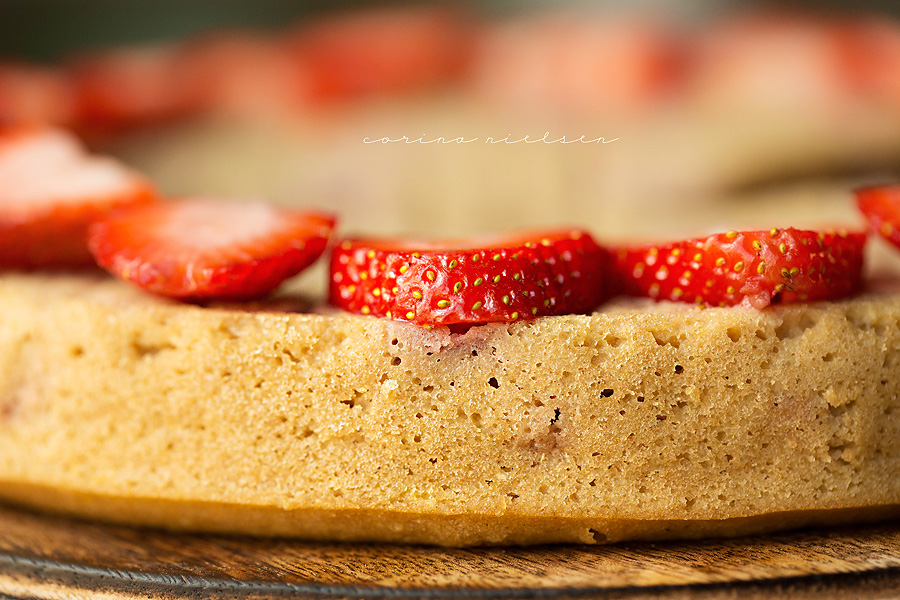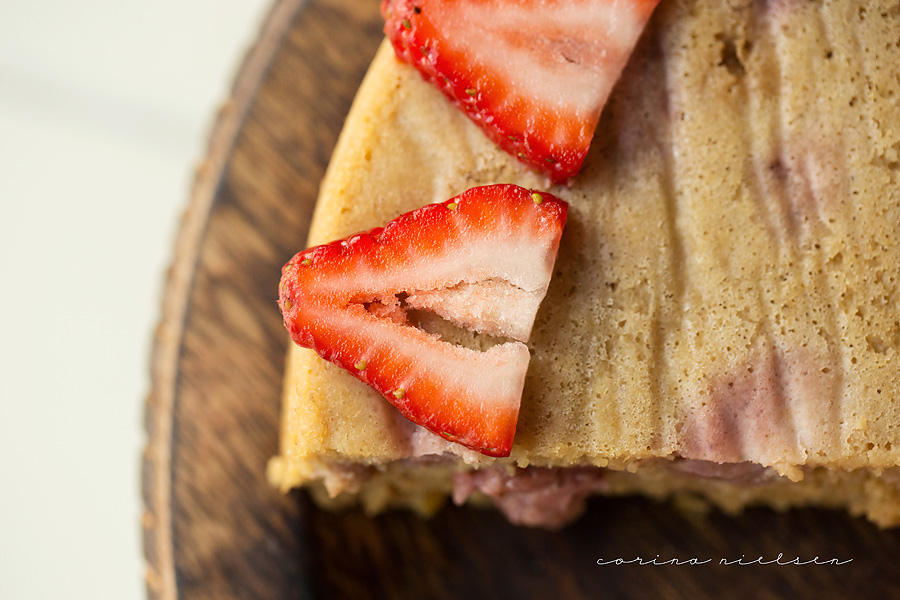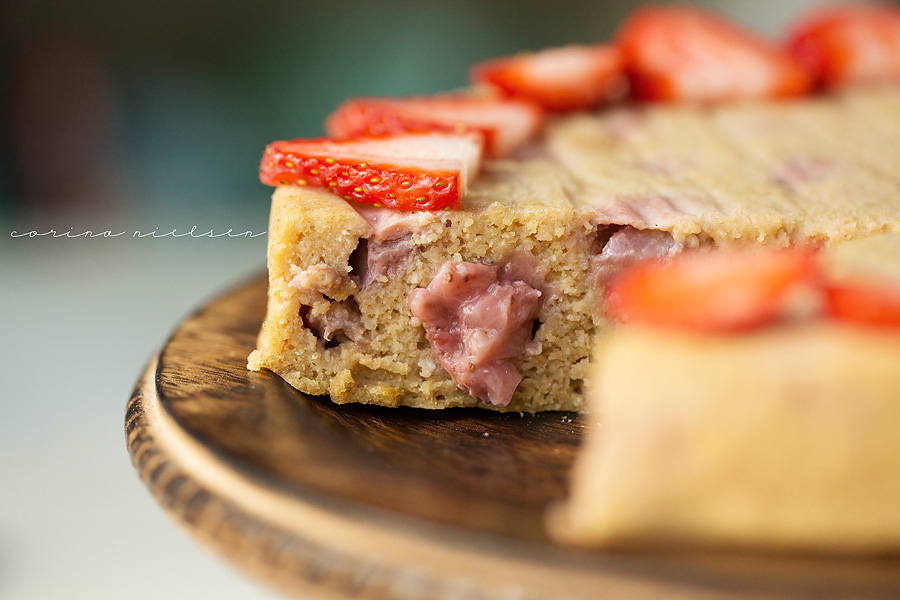 Strawberry Yogurt Cake

Print recipe
| | |
| --- | --- |
| Serves | 8 |
| Prep time | 5 minutes |
| Cook time | 35 minutes |
| Total time | 40 minutes |
| Meal type | Breakfast, Dessert |
Ingredients
1 1/2 cup oat flour
1/2 cup almond flour
3 tablespoons coconut flour
1/2 cup Strawberry MuscleEgg egg whites
1 Large egg
1/4 cup coconut oil
1 tablespoon lemon juice
1 1/2 tablespoon lemon zest
1/2 cup coconut sugar
1 teaspoon baking soda
1/2 teaspoon salt
1 teaspoon vanilla extract
75 drops Berry Sweet Leaf Stevia
6oz 0% Greek yogurt
1/2 cup unsweetened almond milk
6oz chopped strawberries
Directions
Step 1
Preheat oven to 350 F and coat a 9" circular pan or loaf pan with non stick spray.
Step 2
Combine all ingredients except strawberries in a large bowl. Beat until smooth and no lumps remain. Batter will be thick. Carefully stir in strawberries and pour into prepare pan.
Step 3
Bake for 30-35 minutes until edges begin to pull away from the sides of the pan. Let cool completely.
Step 4
Slice and top with whipped cream and garnish with a fresh strawberry.
Note
NUTRITIONAL INFORMATION (makes 8 servings): calories- 205, protein- 8 g, carbs- 23 g, fat- 11 g (per serving)