I've never been a big candy person.  Even as a kid, I never got my sugar fix from packs of Skittles, Starburst, lollipops, Nerds, or really any other type of hard candy.  As I got older, my taste in candy never really changed.  Even during Halloween when the kids go trick or treating and we have a huge bowl of candy at the front door the whole week, I can easily walk by each day and not touch any of it.  However, I was known to enjoy a good old Gummy Bear every now and then.  Something about that cute, soft, and squishy texture just pulled me in every time and I couldn't resist popping a few here and there when they are around.
A few months ago, I had seen a post on Pinterest for BCAA gummies and was absolutely intrigued especially since I drink my PEScience Amino IV EVERY single day.  Literally, not a day goes by without them and I go through one entire container in under two weeks (THANK GOD for my 30% off coupon).  Usually by 12pm each day, I've already drank over a gallon of water.  How?  My Amino IV's!  I fill my gallon container with water, add two scoops of amino's and sip, slurp, and chug chug chug.  Totally addicted.  I LOVE how I can get the majority of my daily water in by mid day with no problem and I owe that completely to my PEScience branch chain's.  SO SO delicious and I know my muscles are being taken care of properly, thats always a plus!
So, getting my amino acid fix AND a gummy fix, together?  Yup, I jumped on that immediately!  Obviously, I'm not one to go for something quite so plain so I fancied my gummies up just a bit…
Kiwi Watermelon anyone?  Don't mind if I do!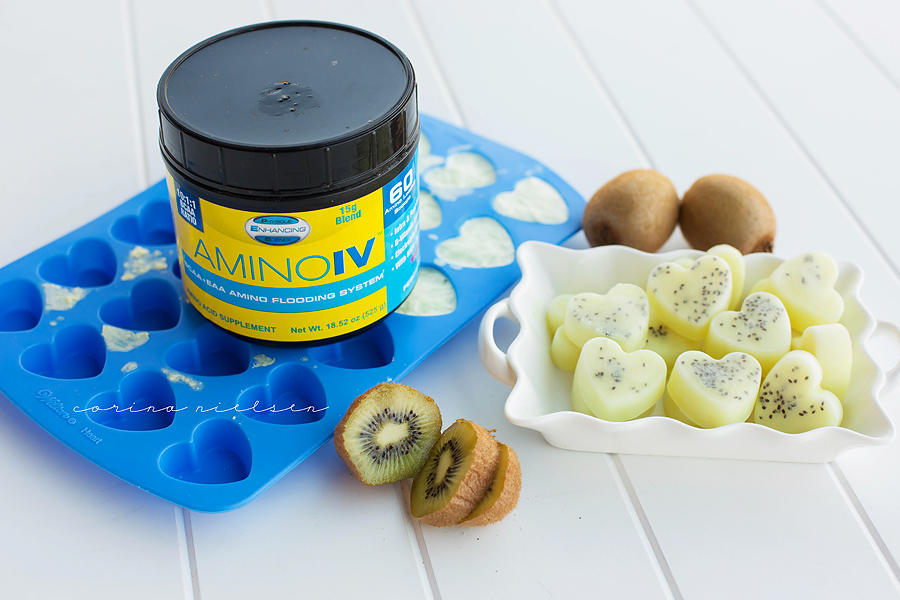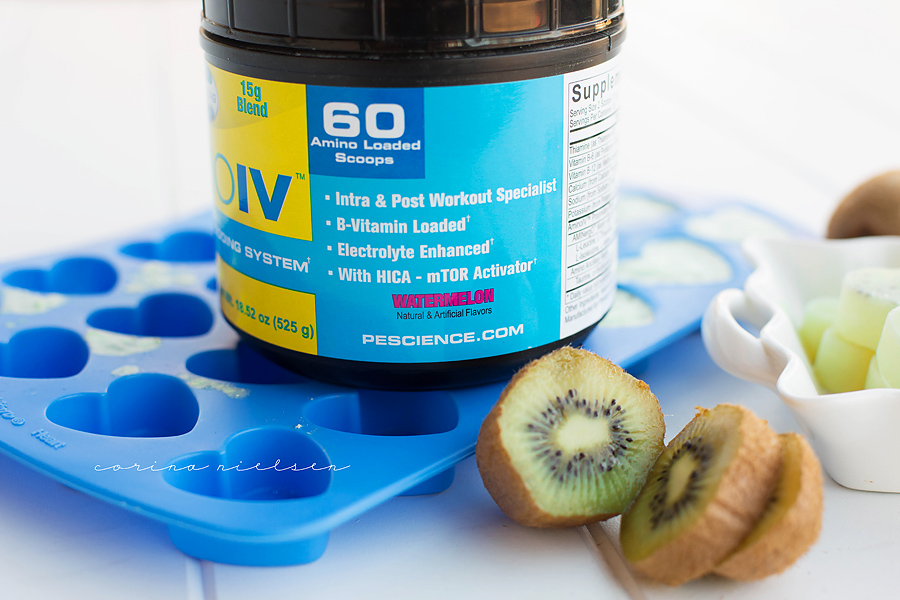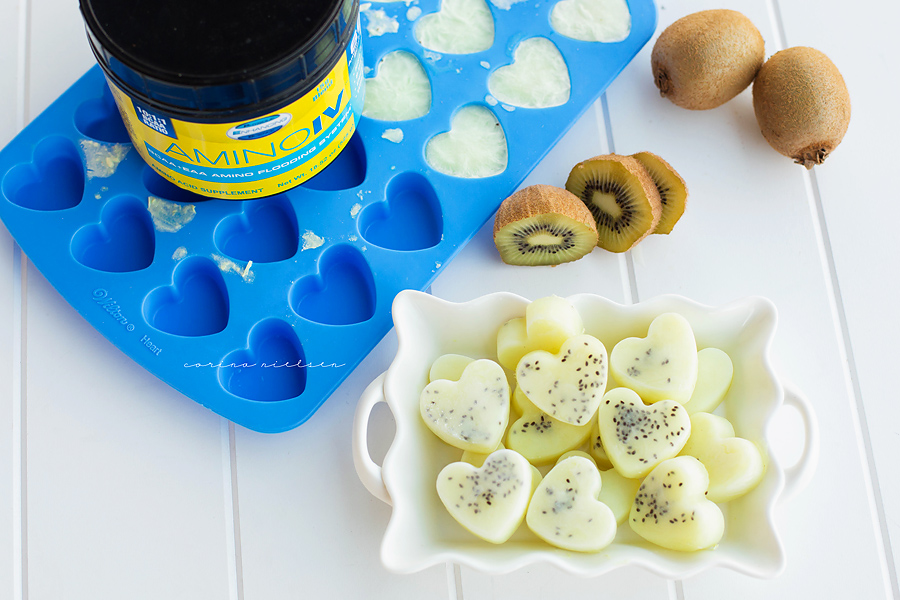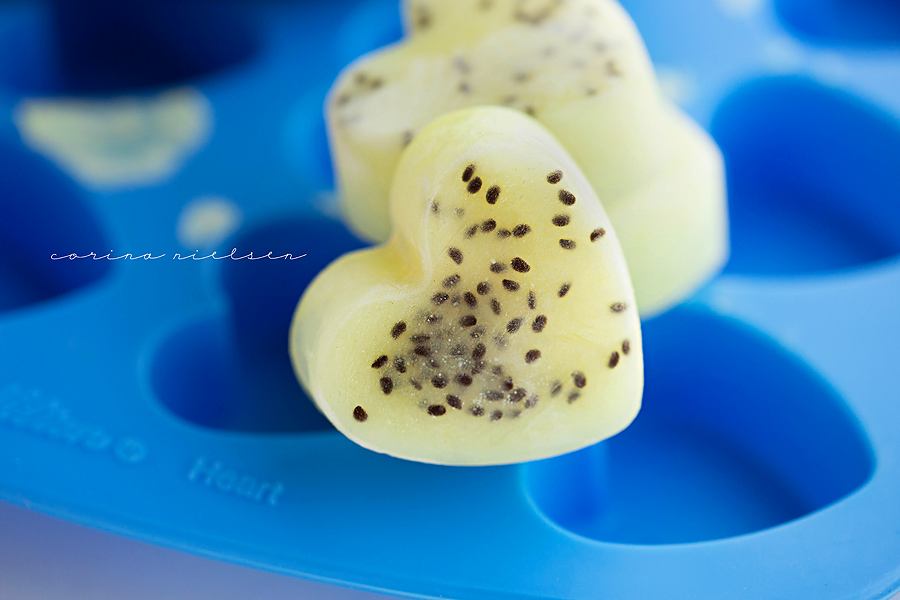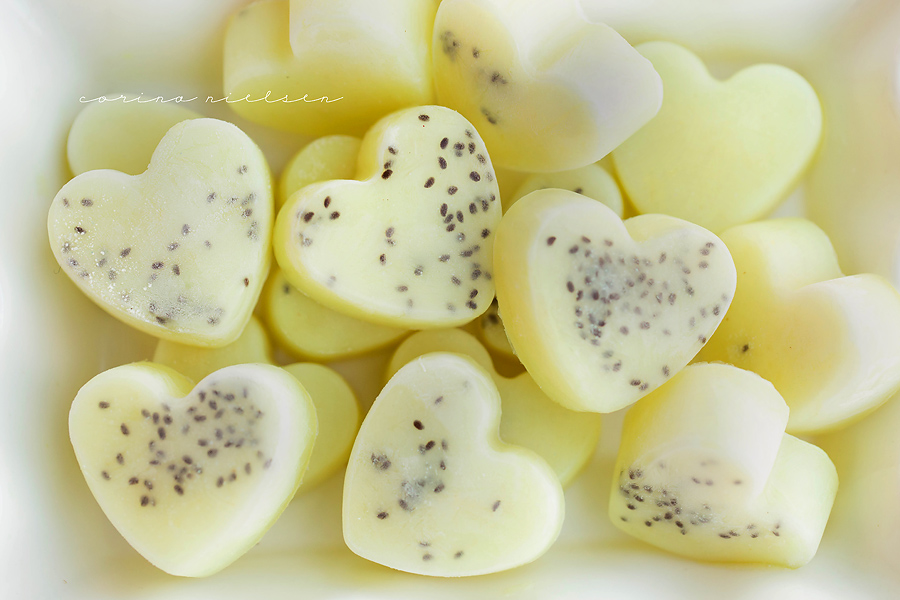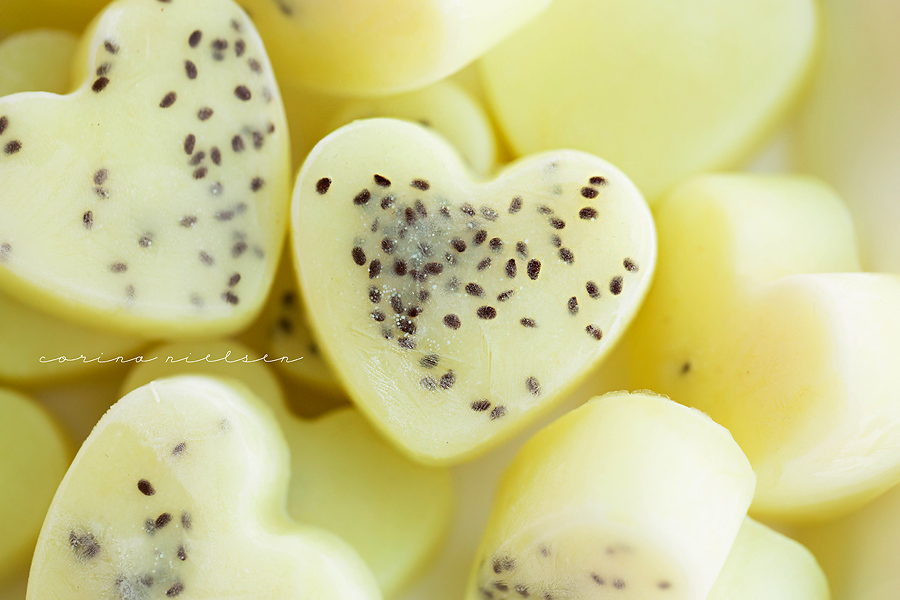 Oh my God, how cute right???
I really wanted to find a gummy bear mold but Michael's and JoAnne's didn't have them so I went with another shape I could live with.  Can't ever go wrong with hearts!  I chose a larger silicon mold over the little plastic trays you can find just because I think it's more versatile and I can use it for future baking!  What I have been doing is making a big batch of these gummies when I do meal/food prep, then I put them in little baggy, store it in the fridge, and grab a few throughout the day (when I want a candy fix) OR bring the baggy to the gym with me and snack on them intra workout.  Love love love…
And for those who are unfamiliar with branch chain amino acids, here are some of the benefits to keeping these a part of your daily intake:
reduce protein & muscle break down
promotes muscle growth
support muscle maintenance, endurance, and recovery
prevent fatigue
improve exercise performance
reduce muscle soreness
as previously mentioned… they are a GREAT & easy way to get your H2O in
All in all, BCAA's are an amazing addition to your supplement stack!  I can't go a day without mine and now that I get to enjoy them in my water AND as a "candy"?  I'm a very happy girl!
If you are interested in receiving 30% OFF on Amino IV's or any other PEScience products, use my code CORINA on www.pescience.com at checkout!!!
Kiwi Watermelon PEScience BCAA Gummy's

Print recipe
Ingredients
3 packets KNOX gelatin
2 scoops PEScience
1 Large kiwi (peeled and then pureed in a food processor)
3/4 cups water
Directions
Step 1
Place water in a small saucepan/pot and heat under low-medium heat for 2-3 minutes until small bubbles form but not yet boiling.
Step 2
Remove pan from heat and add gelatin, pureed kiwi, and BCAA's. Stir until well combined and gelatin has completely dissolved.
Step 3
Slowly pour mixture into your mold. Place in the freezer for 45 minutes to 1 hour or fridge for a few hours until set. Remove from molds and enjoy!