Looking for a perfectly rich, chocolately, peanut buttery, protein packed bite that's not overly sweet?  Look no further!!!!  These 'truffles' (A.K.A protein balls) offer the best of both sweet & savory all rolled into one!  They are a breeze to make, take very few ingredients, hardly any effort, and you can nibble on them anytime you need to tame a sweet tooth.  Since I tend to snack a LOT throughout the day and usually on things like crackers, bites of sweets here and there, pretzels, finger dips of peanut butter (you should see the pokes in my nut butter collection as well as the sides being swept clean), I figured it made much more sense for me to create a snack that was a little more nutrient dense and offered more protein.  I was thinking that I might even feel a bit more satiated as well which would prevent all of the extra nibbles I take, all day long.
I was right on target with these guys!  They tasted amazing and I absolutely LOVE the mix of flavors and textures they have!  What's even better is that I was able to enjoy them over the course of a couple of days because they stored well in the fridge.  The pretzel on top doesn't stay quite as crisp, but it was an easy fix to remove it and stick it back in when it was time for a bite!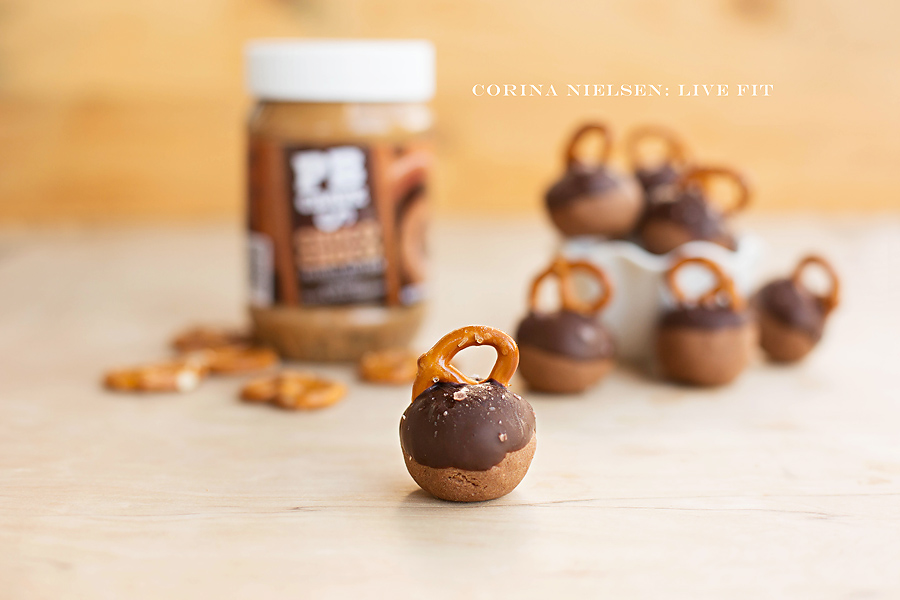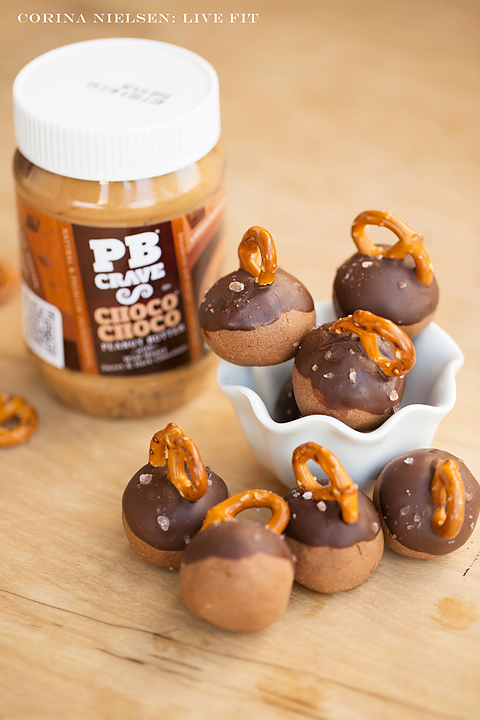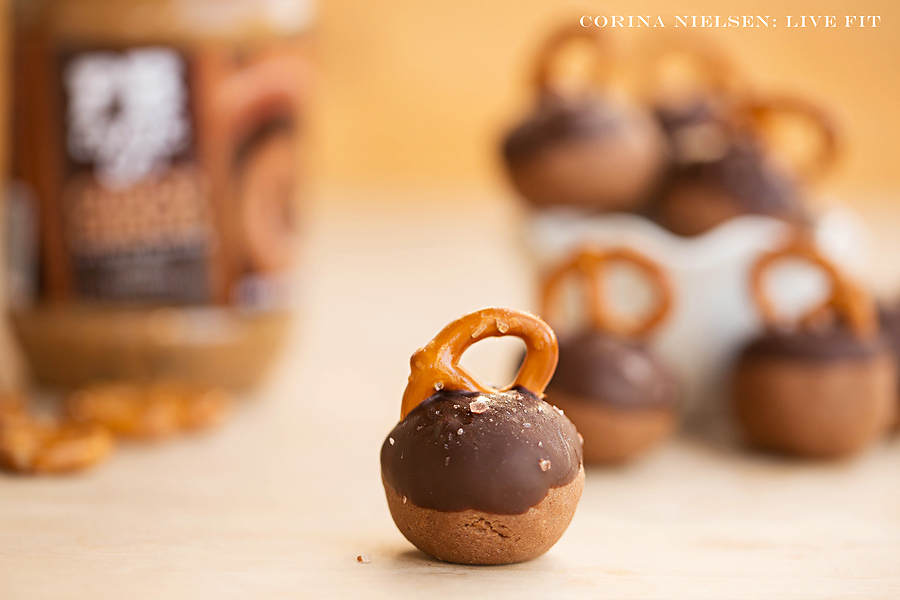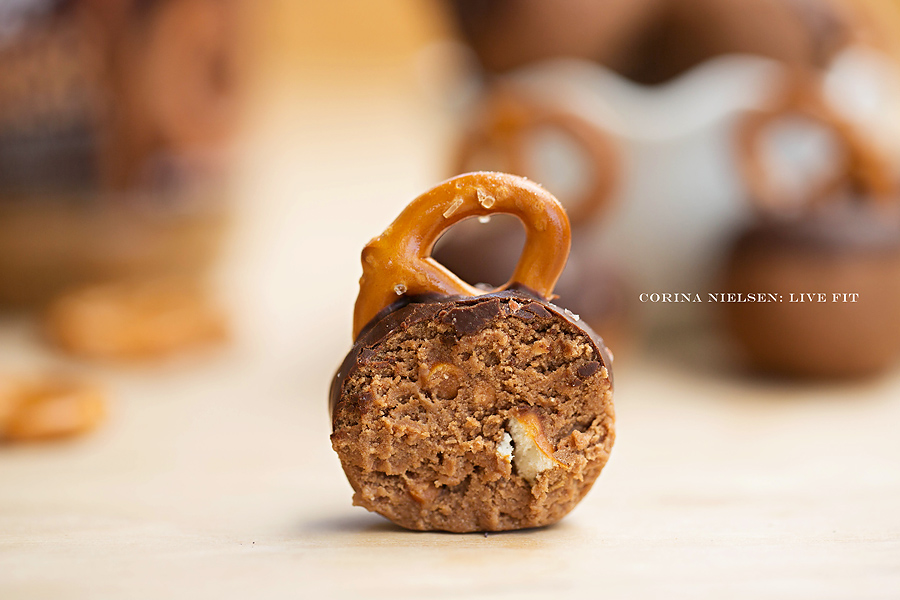 Salted Caramel Peanut Butter Cup Truffles

Print recipe
Ingredients
2 scoops PEScience Peanut Butter Cup Select Protein (30% off coupon below)
2 tablespoons coconut flour
2 tablespoons PB Crave 'Choco Choco' (www.pbcrave.com/)
2 tablespoons Chocolate MuscleEgg (or milk of choice)
2 tablespoons Walden Farm's caramel dip
8 mini pretzles (roughly chopped)
2 tablespoons Enjoy Life mini chocolate chips
1 teaspoon coconut oil
1/2 teaspoon coarse pink himalayan salt
Directions
Step 1
In a small bowl, add protein powder, coconut flour, PB Crave, Walden Farm's caramel dip, and milk. Stir until well combined. Mixture will be thick. Stir in chopped pretzels.
Step 2
Divide into 8 equal sized balls. Mine were roughly 26 grams each. Place in fridge for 10-15 minutes while you prepare chocolate coating.
Step 3
In a small bowl, add coconut oil and chocolate chips. Place in the microwave and melt in 15 second increments, stirring in between until completely smooth.
Step 4
Remove truffles from the fridge and dip each one in chocolate 1/2 way. Top with an additional pretzel if desired. Sprinkle with a little salt while chocolate is still soft.
Note
NUTRITIONAL INFORMATION (makes 8 truffles): calories- 86, fat- 4 grams, carbs- 6 grams, protein- 7 grams PER TRUFFLE
If you are interested in receiving 30% OFF Peanut Butter Cup Select Protein or on any & all PEScience products, use my code CORINA at checkout at www.PEScience.com.