Happy Friday friends!  Another week has passed and Fall is now officially among us!!!  Unfortunately, here in San Diego the weather isn't feeling quite so "crisp & cool" though.  It's been in the high 90's now FOREVER it seems!  Yuck & sigh.  Maybe by November we can see some cooler weather?  Wishful thinking anyways!  I'd settle for not sweating inside the house at this point.  Again, YUCK.  For now, we are still trying to stay cool and keep our meals light and fresh around here.  Lot's of pumpkin (because tis the season after all), but for the most part lots of quick, easy, and "lighter" meals!
For this week's breakfast prep, my daughter chose parfaits and egg & bacon burritos!  Sounds simple enough!!! I actually ended up Periscoping this meal prep LIVE and it took me less than 15 minutes total from start to finish 🙂  Easy peasy!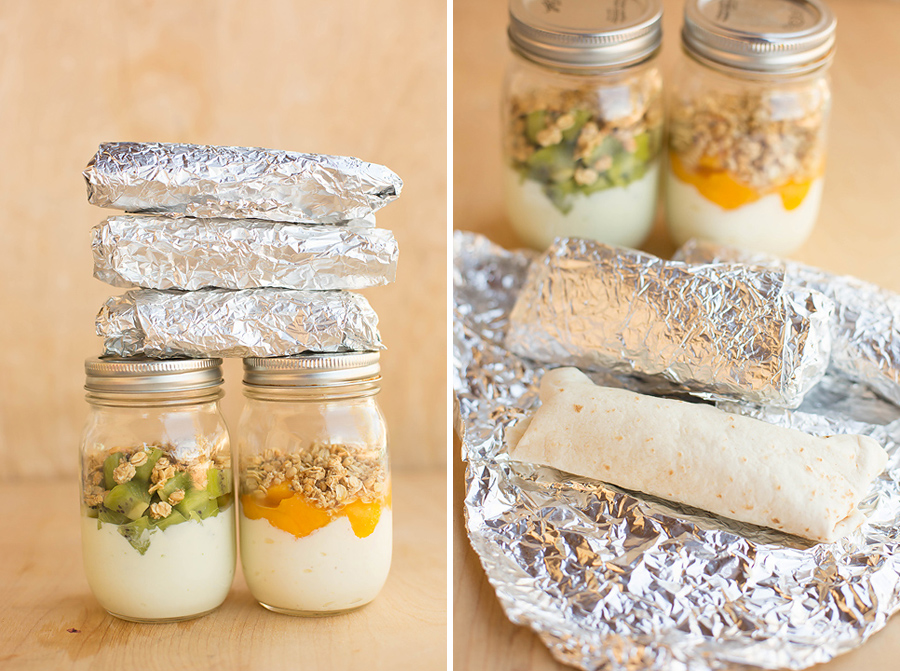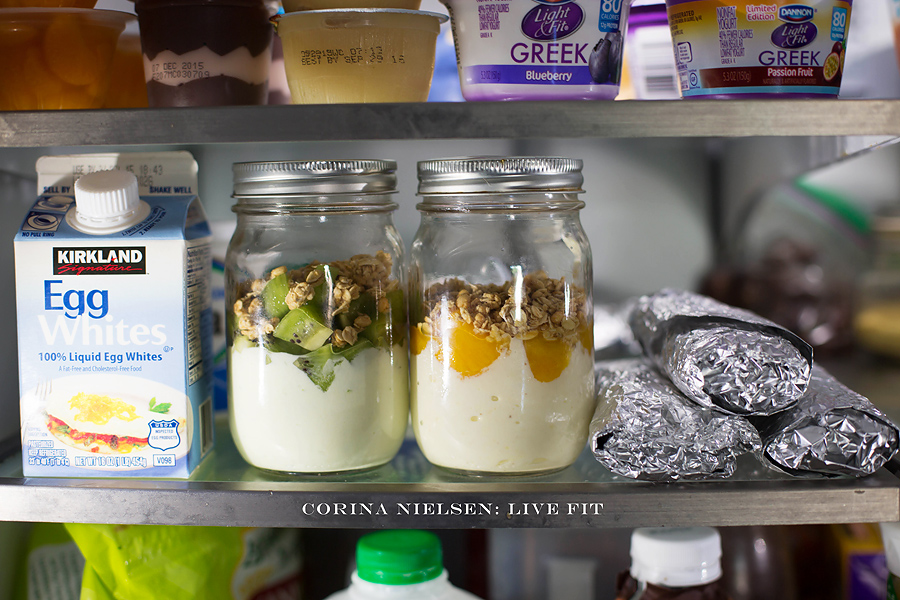 I wasn't too sure how the parfaits would work for my daughter since she isn't a huge fan of yogurt (Greek yogurt especicially), but she was willing to try and I jumped at the chance!  Parfaits are SO easy to whip up, very versatile, and you can customize them to whatever items you have on hand.  Literally had these in the fridge in under 5 minutes!
Letting her pick out two different flavors was great because if she wasn't liking one too much, there would be another option for the other day!  She picked key lime and toasted coconut vanilla.  To jazz the key lime up a bit, I added fresh lime zest and lime juice… she LOVES all things TART (like her mama)!  I would have paired this with strawberries, but she picked kiwi!  For the coconut one, we stayed with the tropical theme and added frozen/thawed mangos.  Both were topped the morning she ate them with Kodiak "French Vanilla Almond" granola.  On Periscope, I added the granola before putting it in the fridge, but the morning she ate the first one it was all soggy!  Best to add it fresh the day of!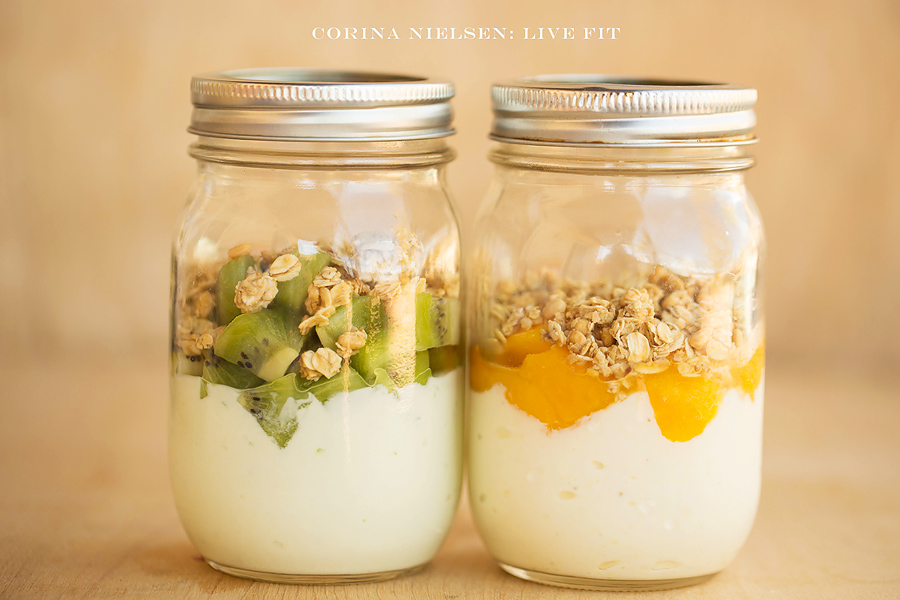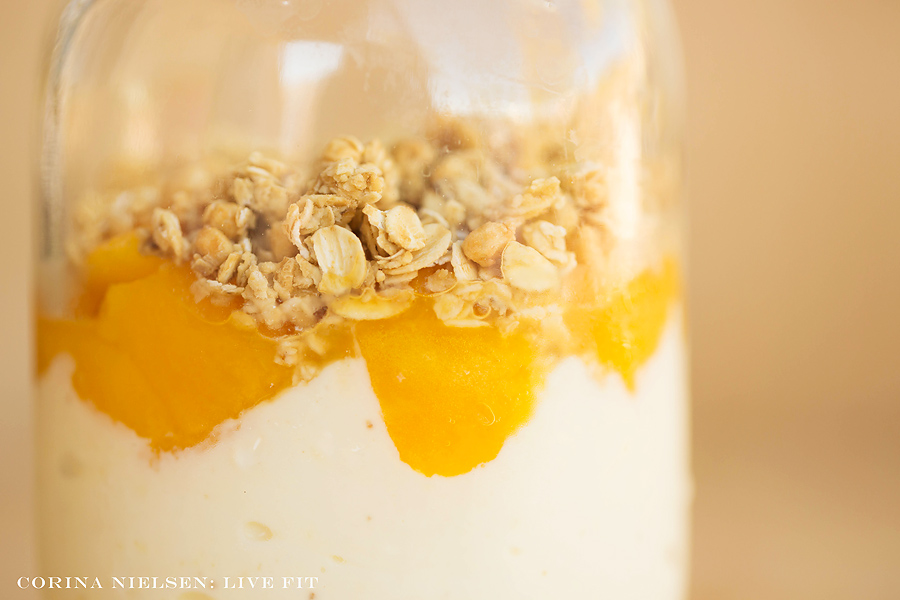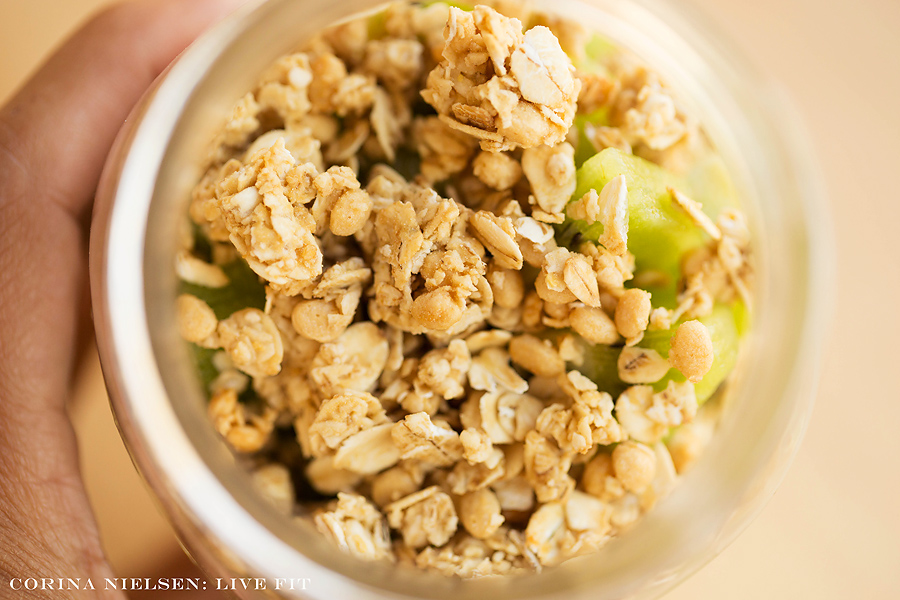 Next up was 3 days worth of "breakfast burritos"!  Personally, I would have added lots more "stuff", but she kept it simple with her choices.  Eggs, a little cheese, and turkey bacon!  Cooked, assembled, wrapped in foil, and ready to eat in 35-45 seconds out of the microwave!  All she had to do was grab one from the fridge, take off the foil, put it on a plate, and pop it in the microwave (all by herself).  I didn't feel like it was quite enough food for her, so I ended up giving her a little fruit alongside as well!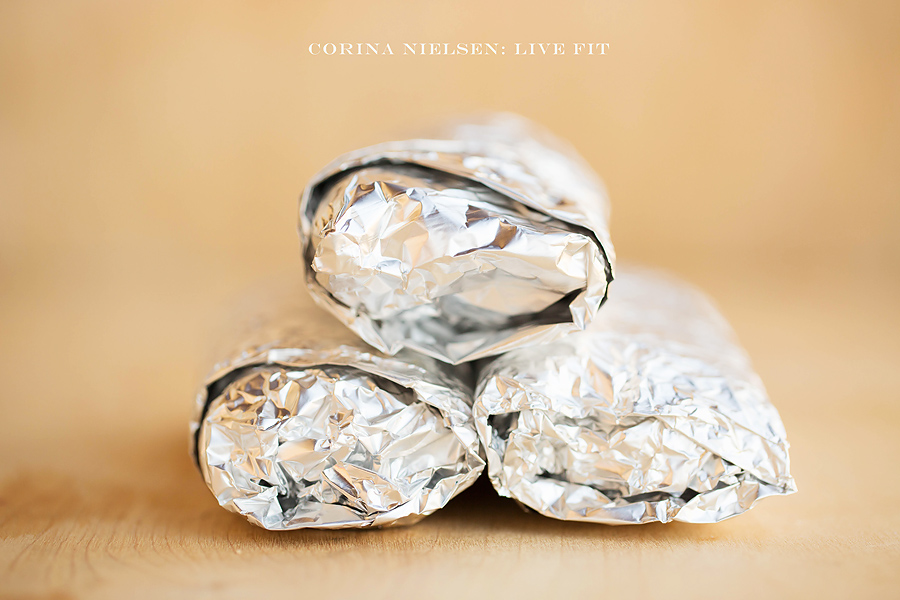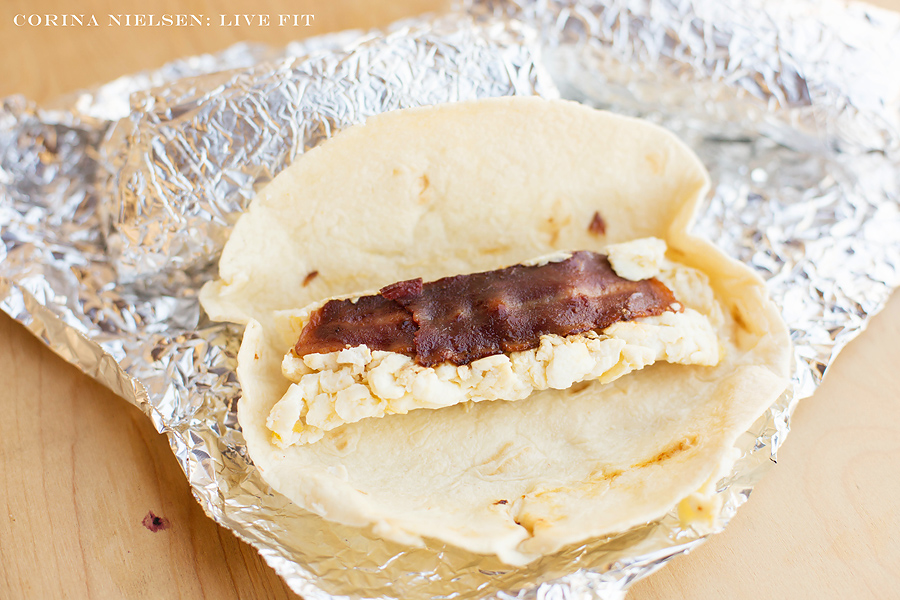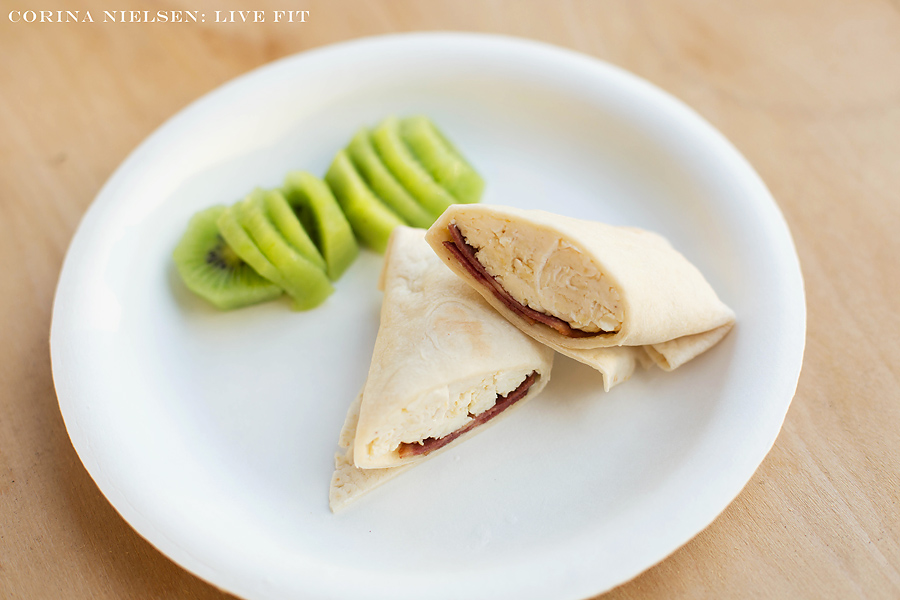 FIT KIDS: Scrambled Egg & Bacon Burritos

Print recipe
| | |
| --- | --- |
| Serves | 3 |
| Prep time | 5 minutes |
| Cook time | 10 minutes |
| Total time | 15 minutes |
| Meal type | Breakfast |
Ingredients
1 cup MuscleEgg Organic egg whites
1 Large whole egg
3 tablespoons milk
3 pieces turkey bacon
3 Medium flour tortillas
1/2 teaspoon salt
Optional
Directions
Step 1
Cook turkey bacon in a small pan until slightly crisp. Set aside.
Step 2
Add egg whites, whole egg, milk, salt, and pepper to a large bowl. Whisk well until combined. Heat a large pan and coat with non stick spray. Cook eggs on low heat for 5-7 minutes until light and fluffy.
Step 3
Divide and place scrambled eggs into center of each tortilla. Add optional cheese if desired. Top with cooked bacon and roll to close/seal. Place in tin foil and store in fridge. Remove from foil and microwave on high for 35-45 seconds when ready to eat.
On the menu for next weeks breakfast prep?  Lemon chia seed muffins and a hash brown scramble!!!  Stay tuned!