"I think these might be the best 'healthy' muffins you've ever made!"
Exact quote from my husband when these came fresh out of the oven!!!  Now, I'm pretty easy to please when it comes to food.  Basically you put anything (except seafood) in front of me and I'm happy.  My son may not necessarily like everything, but he's always willing to try new things and never complains about what I'm feeding him… very very lucky!  My husband and daughter are an entirely different story though.  They are extremely picky eaters and even harder to please when it comes to trying new things.  And forget about even tasting something if God forbid I say it's "healthy"!  The mere mention of things "super foods", chia seeds, quinoa, coconut flour, healthy fats, or vegetables has them running in the opposite direction most of the time.  So for my husband AND daughter to say they actually liked these?  It's pretty big news!!!
These were actually made these specifically for my daughters weekly breakfast food prep a few weeks ago using KidzShake "vanilla cream" protein.  Anytime I'm baking something just for her, KidzShake is my go to ingredient for adding more protein and nutrients!  Such an easy way to add a boost of flavor and some healthy stuff into kids diets!  Her batch was such a big success around here that I made another one just for my husband and I to snack on using the new PEScience "Gourmet Vanilla" protein… SO good!!!!  One thing that know made a BIG difference in these muffins compared to others I have made was using Kodiak Cakes new "Super Foods" mix!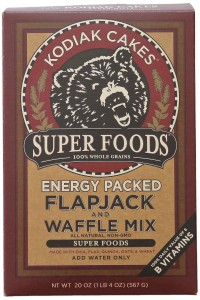 I know everyone always uses the "Power Cakes" mix (myself included), but this new option is OUTSTANDING!   I may even go out on a limb and say it might what I reach for from now on!  The mix of chia, flax, oats, wheat, and quinoa work so great together. And…. it's actually available at Target now also (along with a gluten free and organic option) which is awesome!!!  Each and every time I have used this mix, the baked goods have always been a lot more flavorful and moist.  Love love love it!  So next time you are grabbing your box of "Power Cakes", grab a box of "Super Foods" as well.  I promise you will LOVE it!!!  First thing you need to make with it is waffles, then pancakes, and then these lemon muffins!!!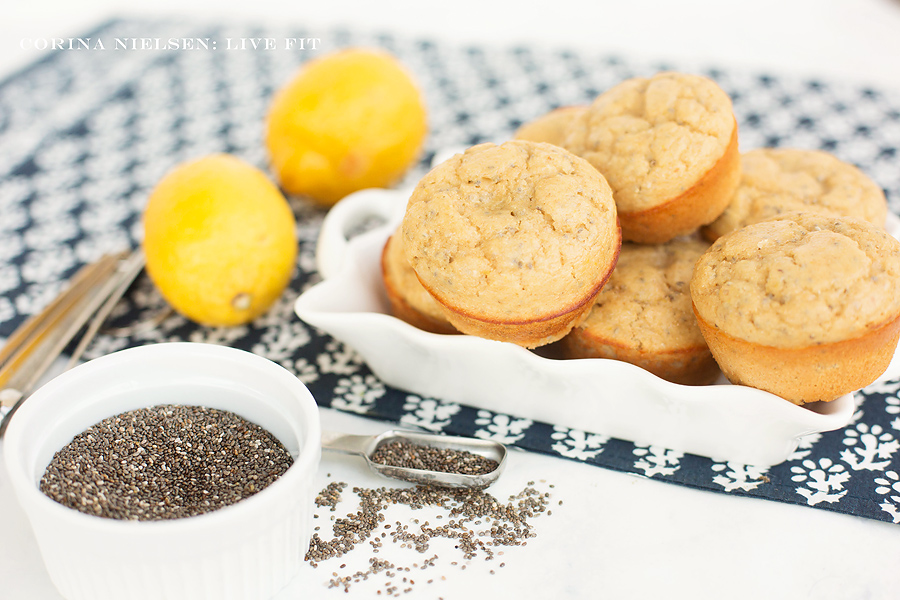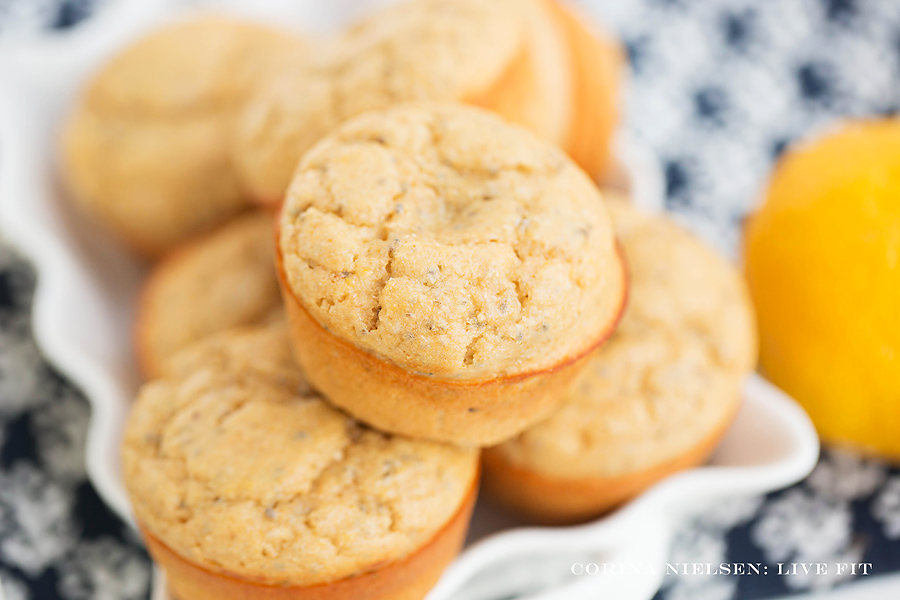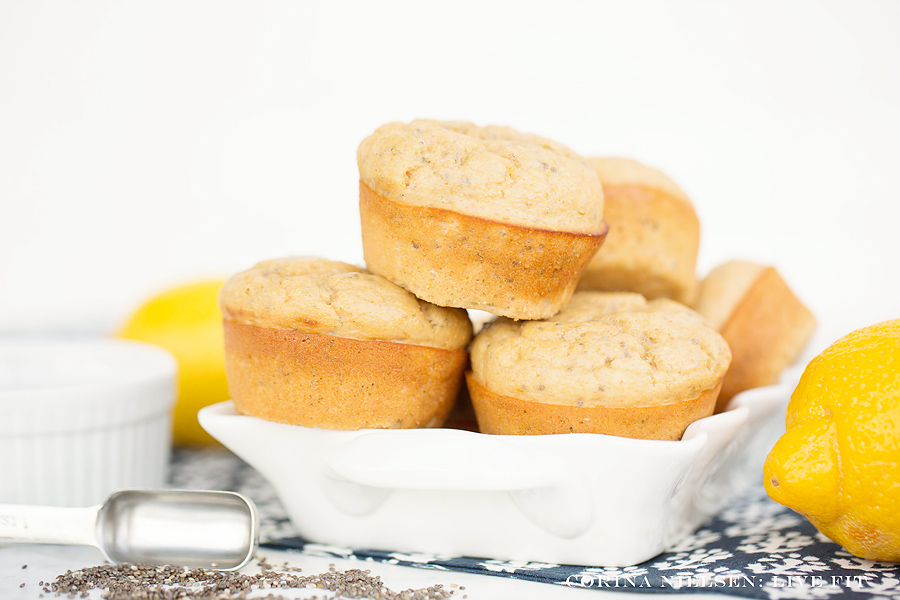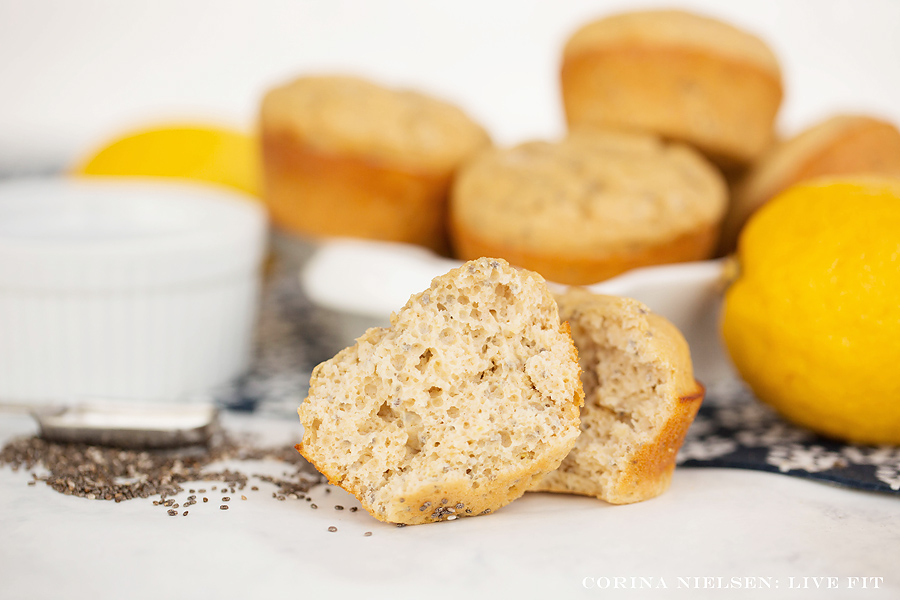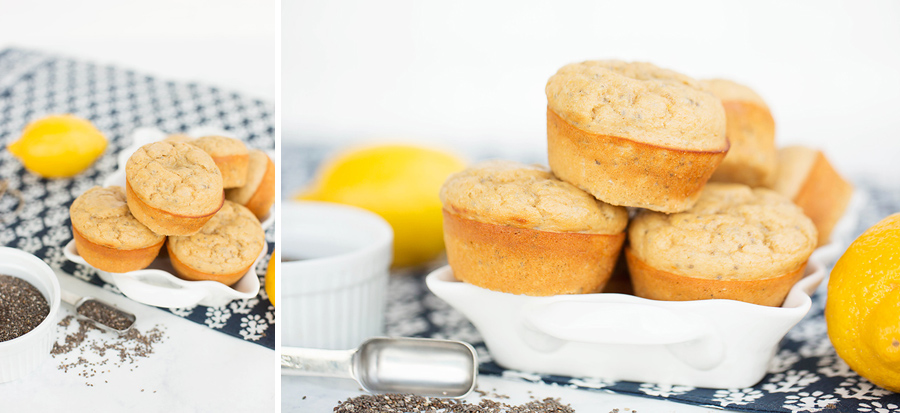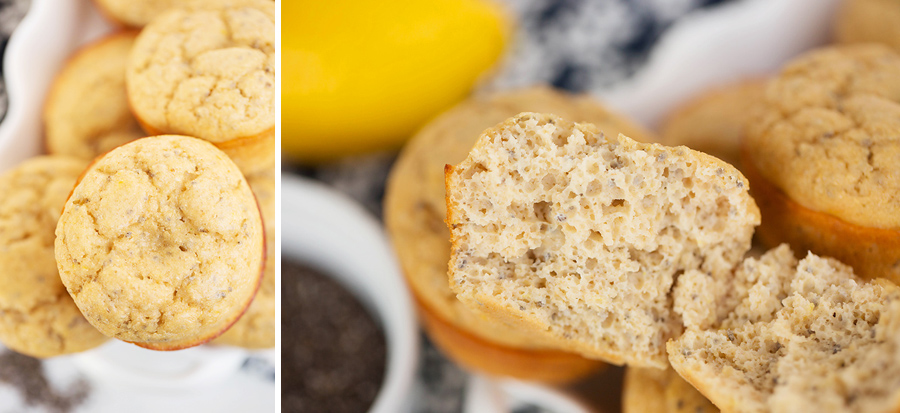 Lemon Chia Seed Super Food Muffins

Print recipe
| | |
| --- | --- |
| Serves | 12 |
| Prep time | 5 minutes |
| Cook time | 20 minutes |
| Total time | 25 minutes |
| Meal type | Breakfast, Dessert |
Ingredients
1 1/4 cup Kodiak 'Superfood' baking mix
1 tablespoon coconut flour
1 scoop PEScience "Gourmet Vanilla" protein powder (30% off coupon below)
1/2 tablespoon chia seeds
1 teaspoon baking powder
1 Large lemon (zested & juiced) (roughly 1 tbsp zest & 2 tbsp fresh lemon juice)
3/4 cups milk of choice
1/4 cup Vanilla MuscleEgg egg whites (www.muscleegg.com)
2 tablespoons 0% Greek yogurt
3/4 teaspoons lemon extract
1/2 teaspoon vanilla extract
4 tablespoons honey (or sweetener of choice)
Directions
Step 1
Preheat oven to 350 degrees and coat a muffin pan with non stick spray.
Step 2
In a large bowl, combine all ingredients. Mix until completely smooth. Divide and pour batter into prepared pan. Bake for 20-22 minutes until edges are slightly golden brown and tops bounce back to the touch.
Note
NUTRITIONAL INFORMATION (makes 12 muffins): calories- 82, fat- 1 gram, carbs- 14 grams/fiber- 2 grams, protein- 5 grams PER MUFFIN
30% OFF 'Gourmet Vanilla' PEScience Protein & Products using coupon code 'corina' at checkout www.PEScience.com