'These protein packed peanut butter brownie batter donuts are easy to make, delicious, and GOOD for you'!
When life gives you lemons, make peanut butter brownie batter protein donuts!!!  Sounds completely reasonable to me!  Now, I've never been one to turn to food when I've had a bad day, something major happens in my life, or simply feeling less than optimal.  Food doesn't help take away any ill feelings.  I'm not an emotional eater and never think of eating as reward OR punishment (insert HUGE pet peeve rant).  I simply eat to fuel & refuel my body, keep my organs and insides healthy, and because I don't want to die.  Pretty simple and straight forward reasons to eat.
However… I also eat because its freaking FUN!  Eating should be ENJOYABLE!  And what's more fun & enjoyable than DONUTS?  Donuts that are actually healthy, nutrient dense, and don't eat up an entire meals worth of macros/calories!  These peanut butter brownie batter protein donuts are #1 high in protein for your muscles, #2 higher in fiber to help lower cholesterol/maintain heart health/regulates insulin response/and to help you feeling fuller longer, #3 low carb so you have extra macros for MORE carby deliciousness, and #4 they are just utterly irresistible.  One bowl, great to prep at the beginning of the week for a healthy daily treat, and ridiculously rich… you won't even be able to tell these are actually GOOD for you!
Dry ingredients, wet ingredients, mix.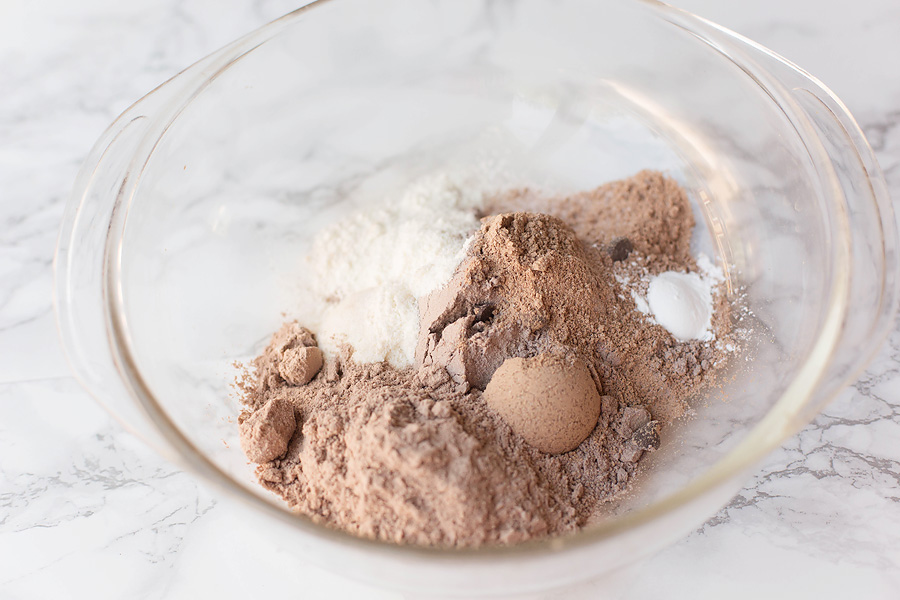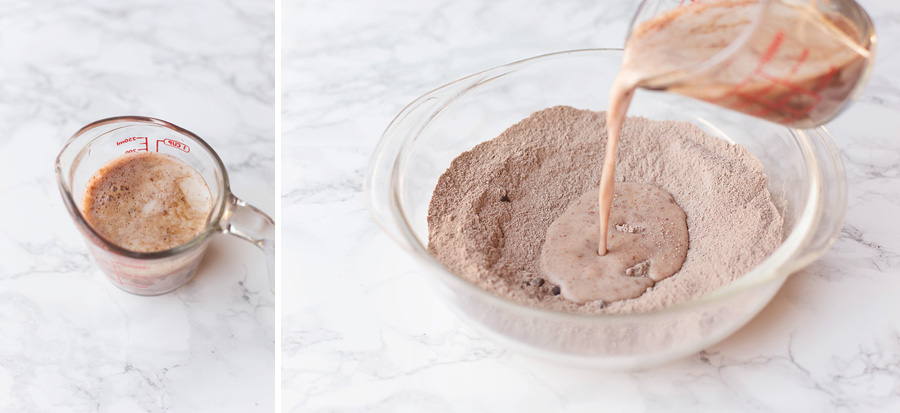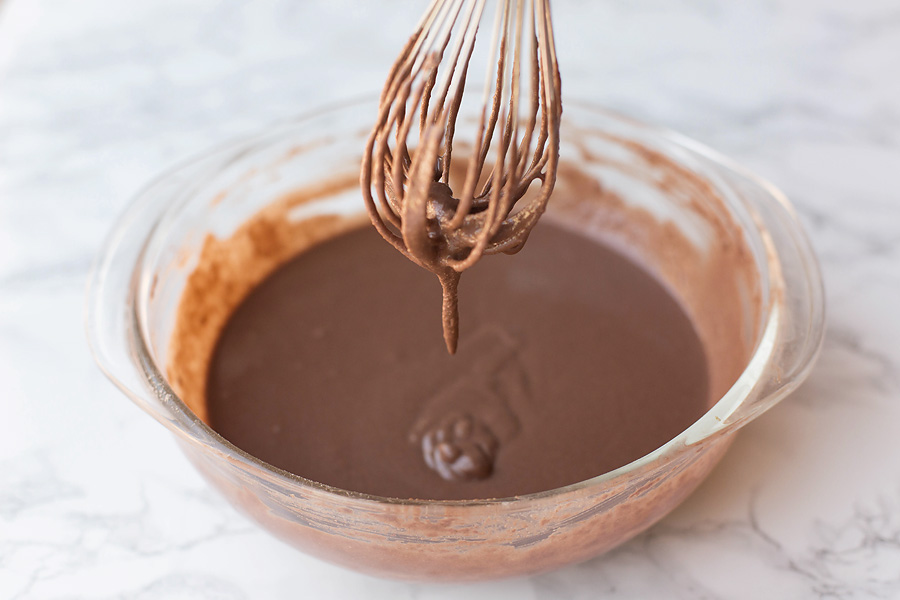 If you want to add some extra flavor and texture IN the donuts like me use chocolate chips or even a favorite protein bar! I chose these 'Peanut Butter Cream' from Detour… so soft and delicious!  I knew they would be perfectly melty and fun in these donuts!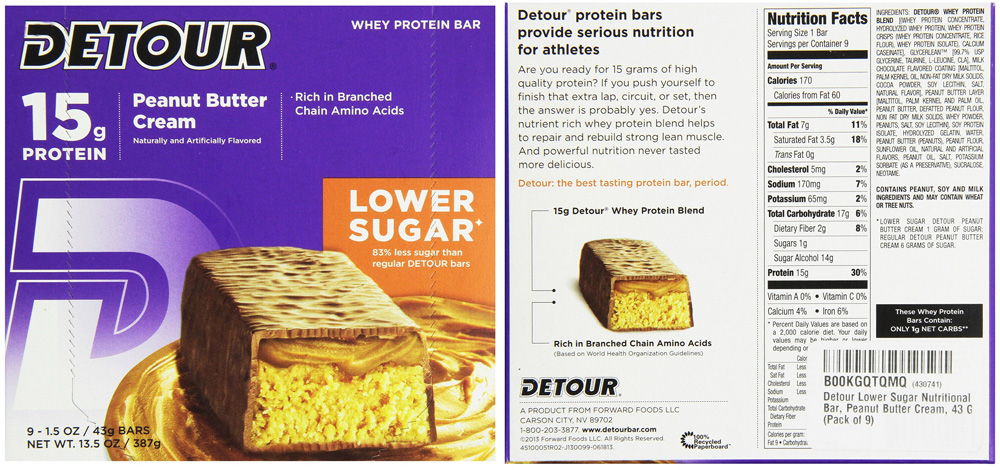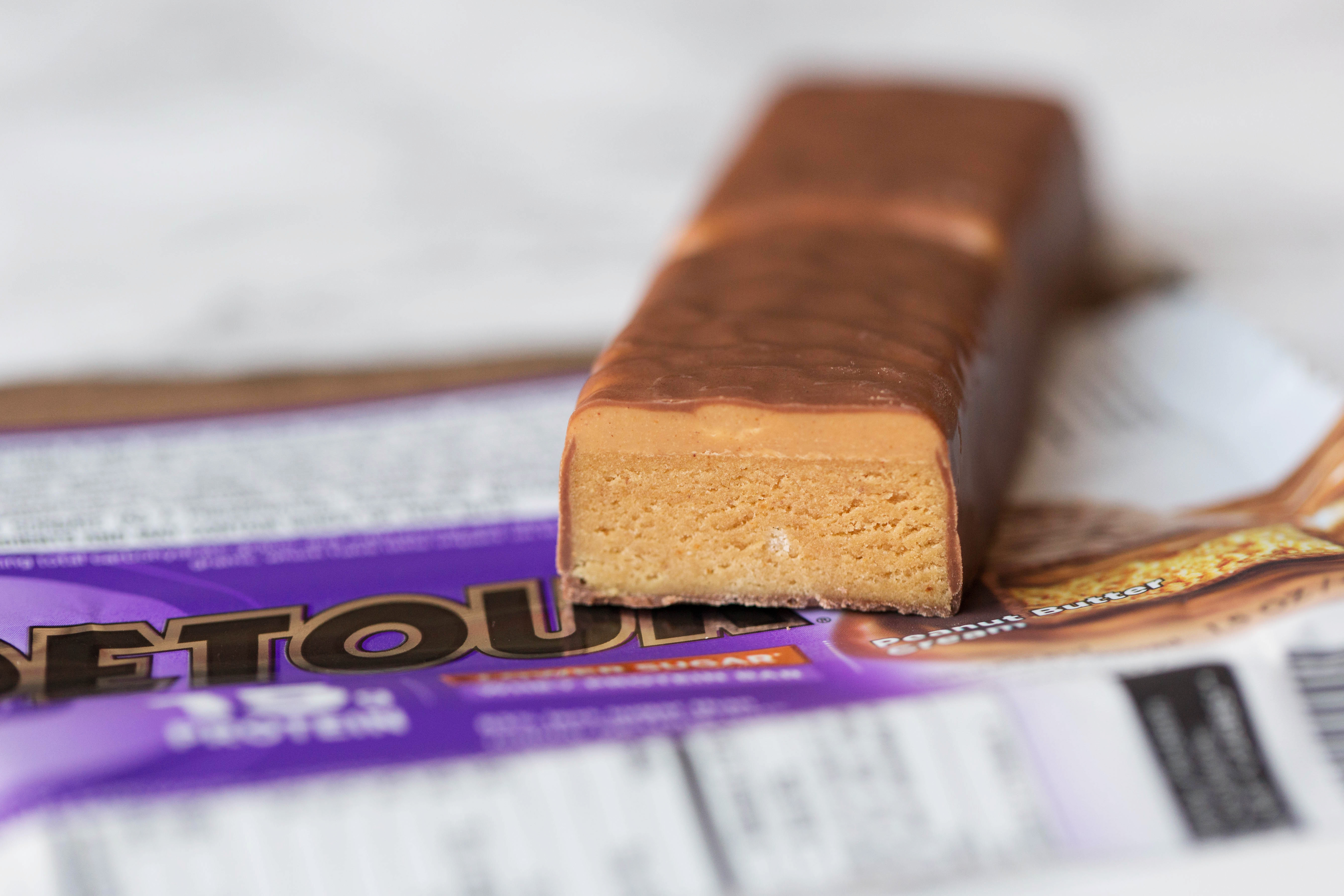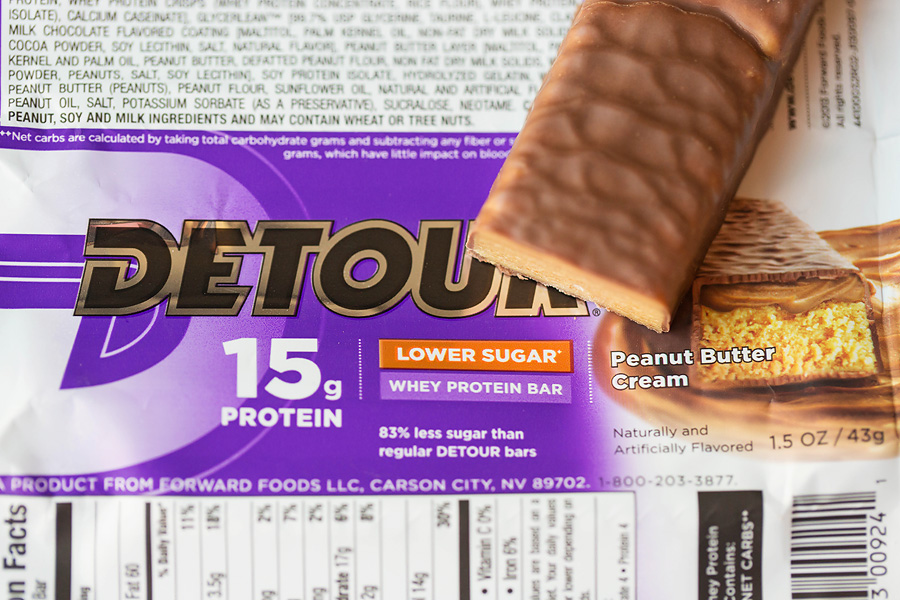 Just chop them up and toss them into the batter once its nice and smooth.  Stir to distribute and we are ready for donut making!  I LOVE my donut pan by the way… makes quick and easy donuts extremely accessible around here!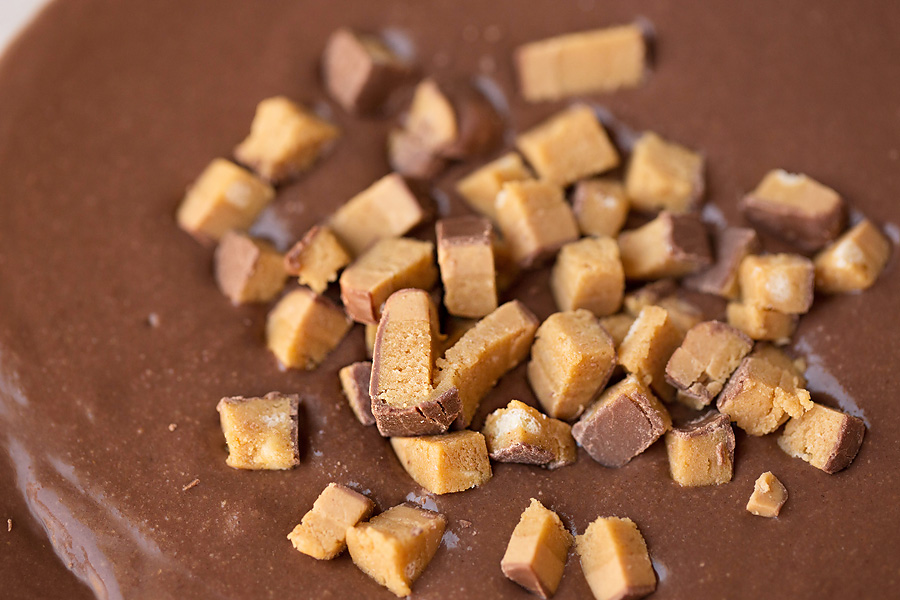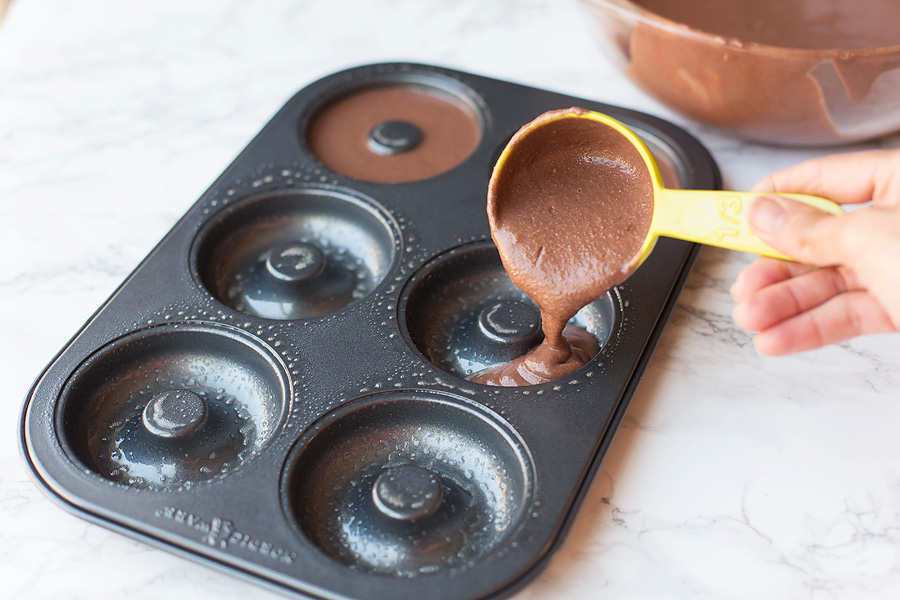 A double donut pan would be ideal, but you gotta work with what you have sometimes!  Whether it takes double the time or not, these donuts are 100% worth the extra short bake!  Definitely.  OR you can also turn these into mini or regular sized cupcakes or even a loaf cake.  All are perfectly acceptable.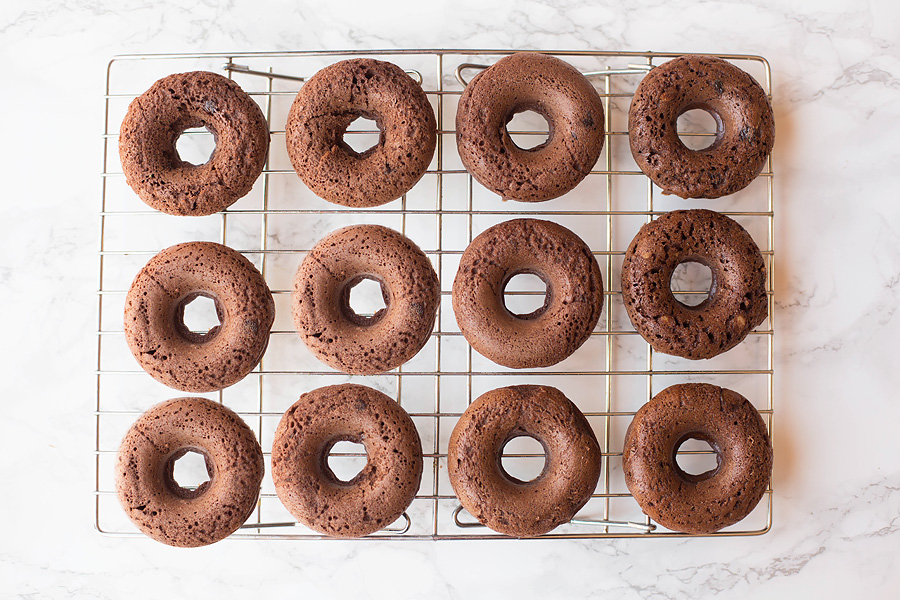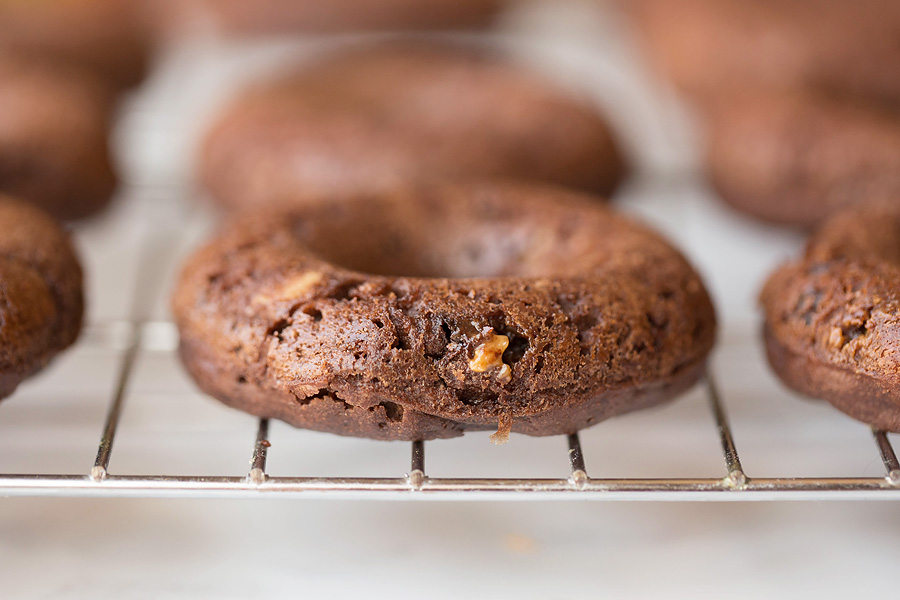 Of course you could eat these as is and be extremely satisfied.  By why stop there?  I can't think of very many donuts that don't have a 'glaze' of some sort.  Who am I to argue with that?!  Make these 10X more rich and scrumptious with some melted dark chocolate.
Yes, please, and thank you.

And sometimes you REALLY need to make food even more fun.  I'd usually opt for sprinkles at this point, but peanut butter.  Oh, peanut butter.  Can't have peanut butter anything WITHOUT at least a little scoop, spoonful, or drizzle.
Mmmmm, luscious.  Come to mama.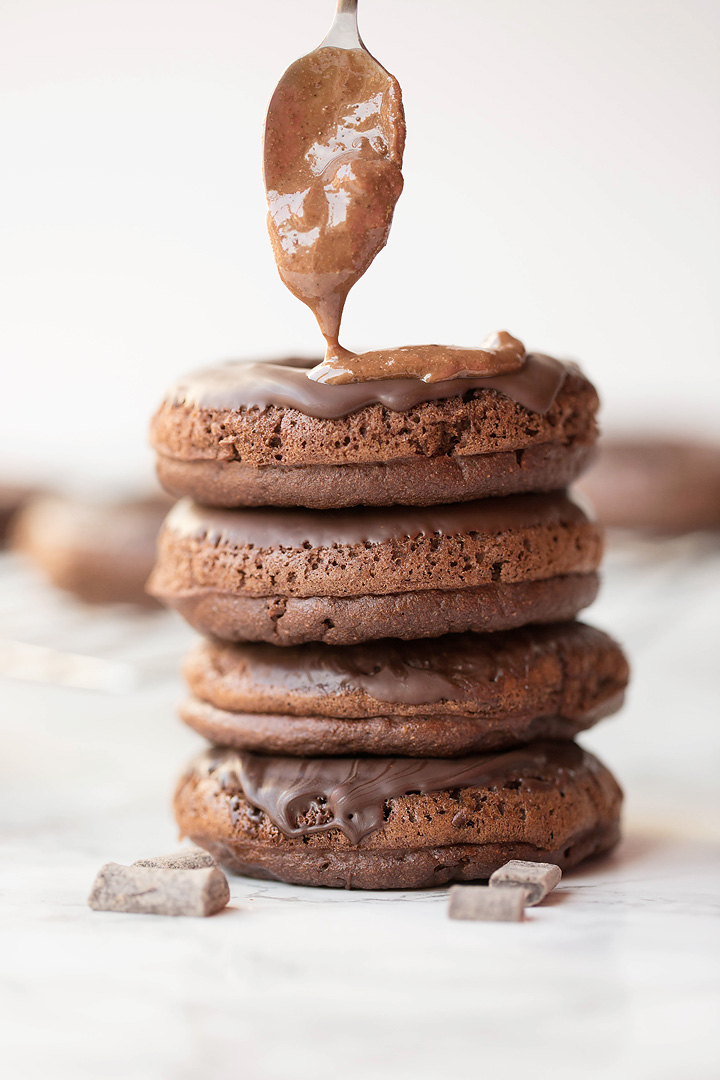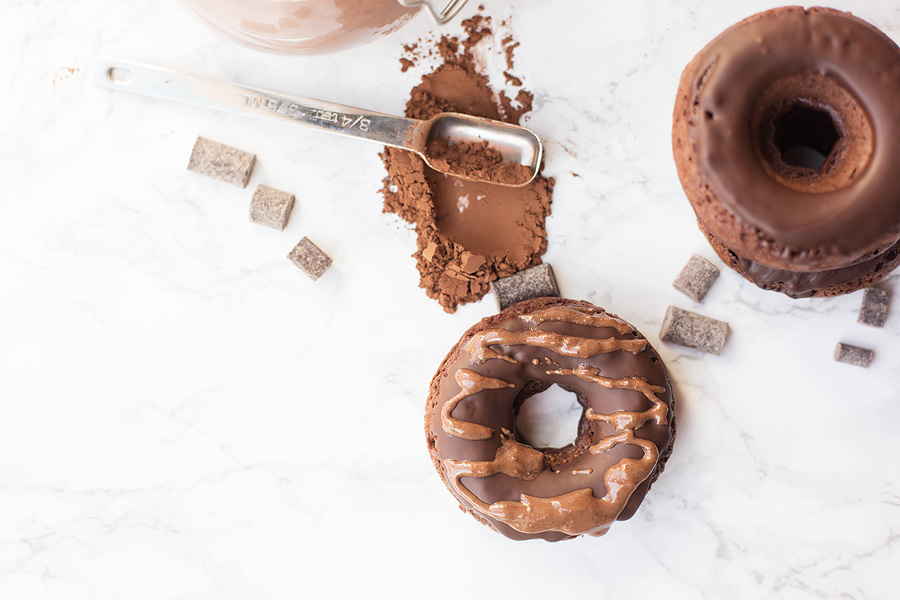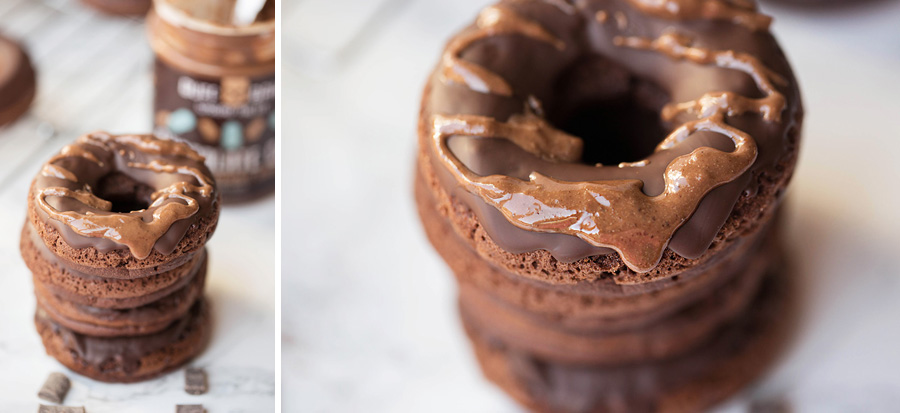 Yeah, I'm pretty confident about all this.  Peanut Butter Brownie Batter Donuts, thank you for being a part of my life and for making life FUN!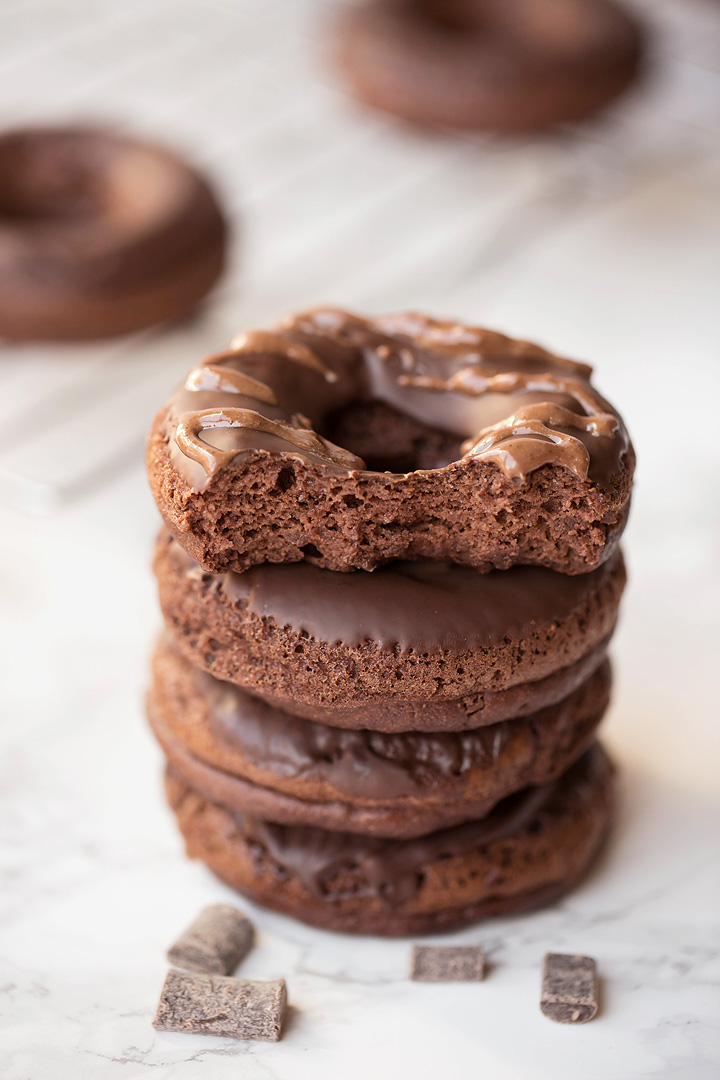 Brownie Batter Protein Donuts

Print recipe
| | |
| --- | --- |
| Serves | 6 |
| Prep time | 5 minutes |
| Cook time | 15 minutes |
| Total time | 20 minutes |
Ingredients
1/2 cup Dark Chocolate Kodiak Power Cakes
2 tablespoons coconut flour
1 scoop chocolate protein
1/2 teaspoon baking powder
2 tablespoons Kodiak 'Big Bear' Brownie mix
1/2 cup chocolate MuscleEgg egg whites (or 2 whole eggs)
1 1/4 cup milk of choice
1 teaspoon vanilla extract
1/2 cup Enjoy Life mini chocolate chips (** TOPPING **)
1/2 teaspoon coconut oil (** TOPPING **)
3 heaped tablespoons peanut butter of choice (** TOPPING **)
Directions
Step 1
Preheat oven to 350 degrees and coat a donut pan (6) with non stick spray.
Step 2
Place all ingredients (EXCEPT chocolate chips and coconut oil) in a stand mixer or blender. Mix on high until smooth. Let sit for 5 minutes.
Step 3
Pour batter into prepared pan and bake for 10-12 minutes. remove from oven and let cool slightly.
Step 4
Prepare chocolate topping by adding chocolate chips and coconut oil to a small bowl. Microwave on high for 15 second increments until smooth. Stir between each heating.
Step 5
Dip tops of donuts into chocolate and garnish with sprinkles, peanut butter, or chocolate chips if desired.
Note
NUTRITIONAL INFORMATION (makes 6 donuts): calories- 136, fat- 5 grams, carbs- 14 grams/fiber-3 grams, protein- 9 grams PER DONUT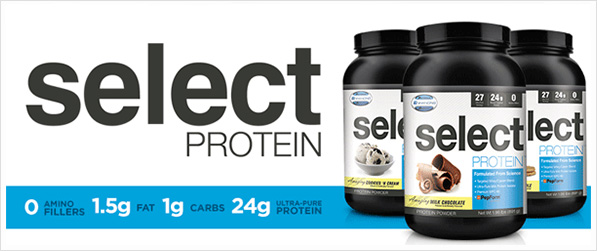 30% OFF PESCIENCE PROTEIN & ALL OTHER PRODUCTS USING COUPON CODE 'CORINA' AT CHECKOUT WWW.PESCIENCE.COM