'Gluten free protein banana bread muffins and prepped daily school lunches will change your life!  Make sure your kids get a great start everyday with a balanced breakfast and fueling nutritious lunches!'
What a whirlwind its been the past few weeks.  Life is NEVER consistent when one lives with chronic illness!  One urgent care visit, one very close call for an ambulance, horrible feeling days, great feeling days, minimal pain, maximum pain, an entire new way of eating and lifestyle for me… my life is a mixed bag of tricks and I honestly never know what I will wake up to!  No complaining though because I am alive, breathing, and ready to tackle business again!  Pretty sure I'm still a week behind with my breakfast preps and lunch shares, but onto week 10 friends!
Muffins.  Who doesn't absolutely LOVE a warm and flavorful muffin?  Blueberry and banana will always be my favorite, so when I asked Makena which she preferred for breakfast this week… she went with BANANA!  Since carbs are usually fairly high in the carb department, I knew I had to balance things out with some other macronutrients.  Because I am so into nutrition and trying to ensure the body (and my kids bodies) are well rounded for optimal health, protein is usually the place I find that kids lack in.  So this week I added a little bit of protein to her banana muffins, I added scrambled eggs, and turkey bacon!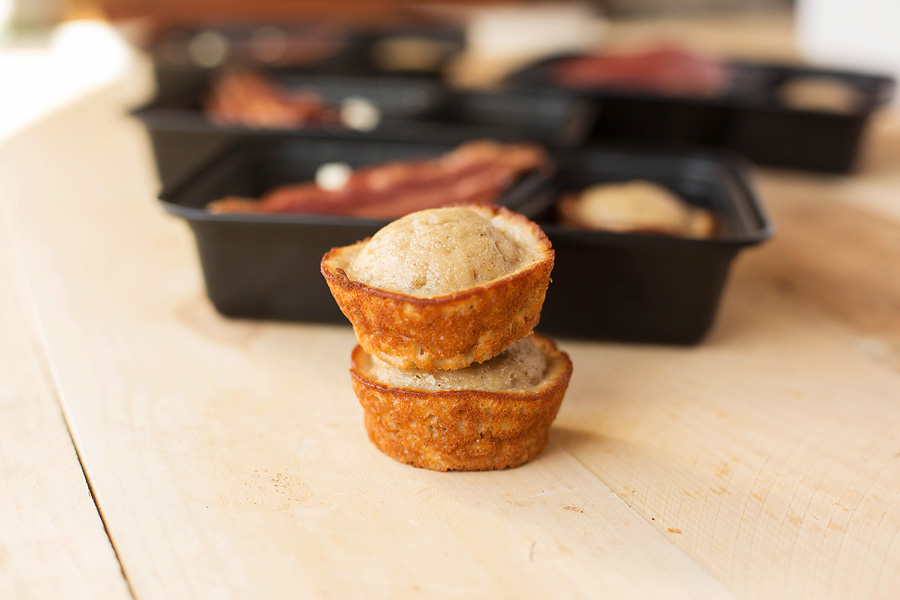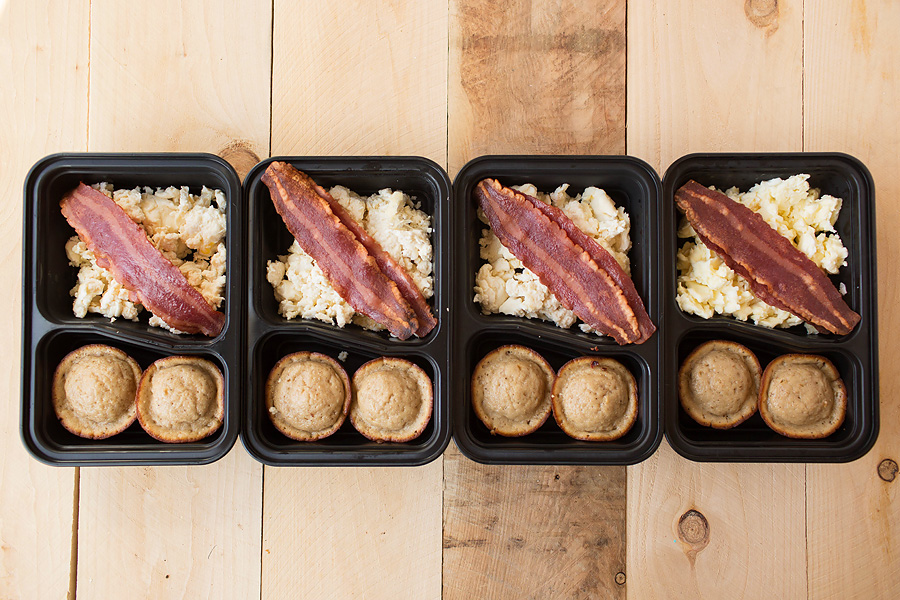 I've personally switched over to regular bacon (Applegate specifically which is uncured, nitrate & nitrite free, antibiotic free, and AWESOME), but the rest of my family is still stuck on turkey.  Full fat for me though please 🙂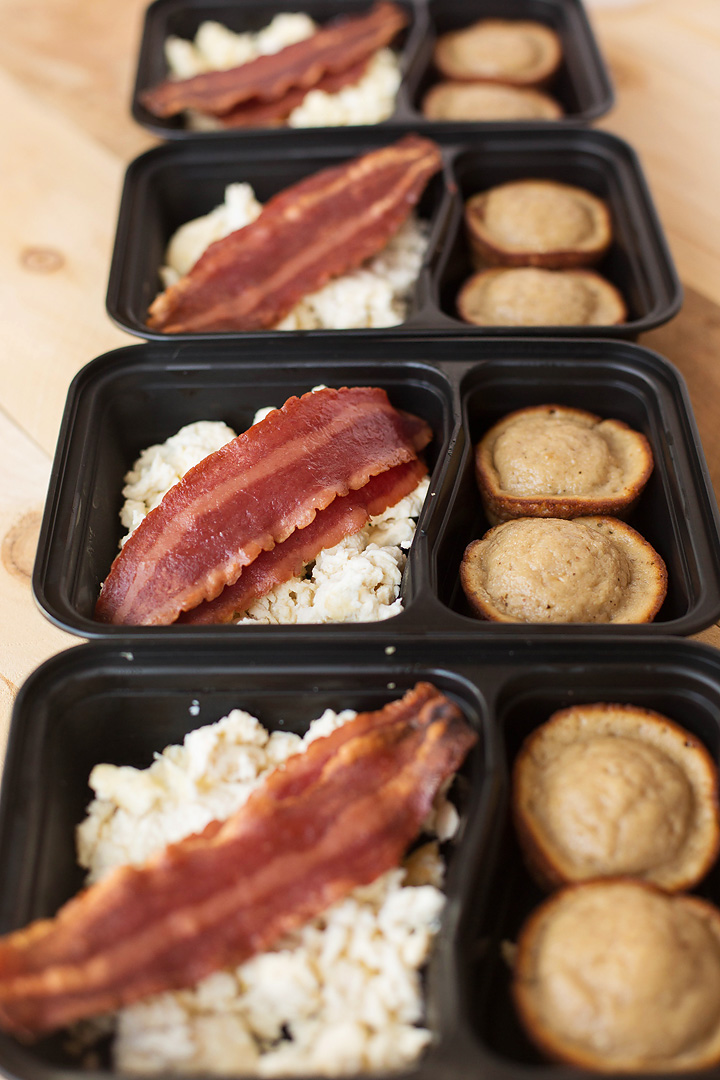 It looks like a lot of scrambled eggs, but its a very shallow layer!  Even with that though, these breakfasts were SO filling for Makena.  I think she left some bits here and there on everything!  I rather see my kids well fed, nourished, and fueled though so she's ready to tackle her day at school with a brain thats ready to work!  She's also amazing at pacing herself when she eats AND stops when she's full… thats a big difference between many kids and adults 🙂  We've trained her well over the years!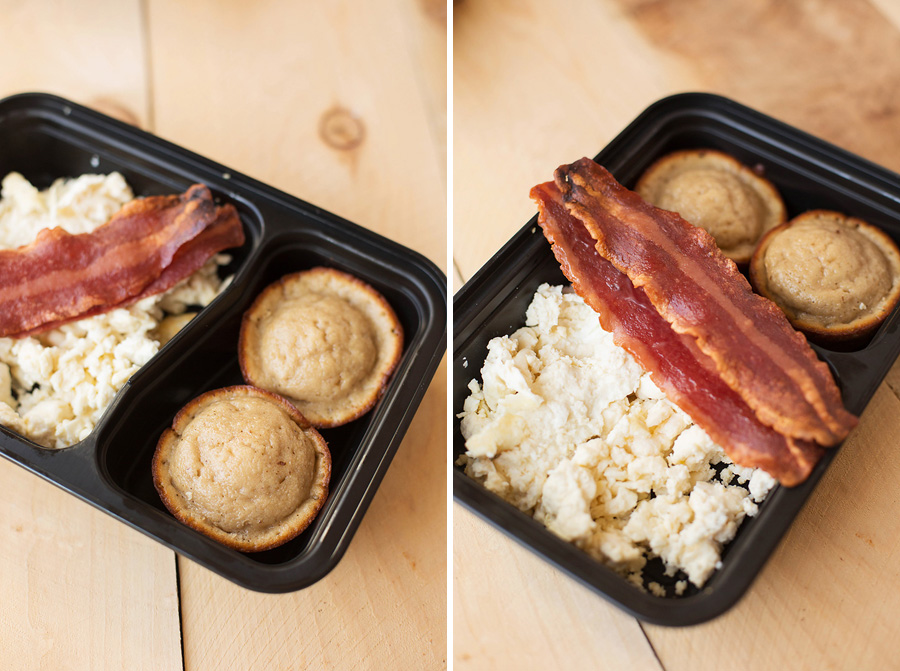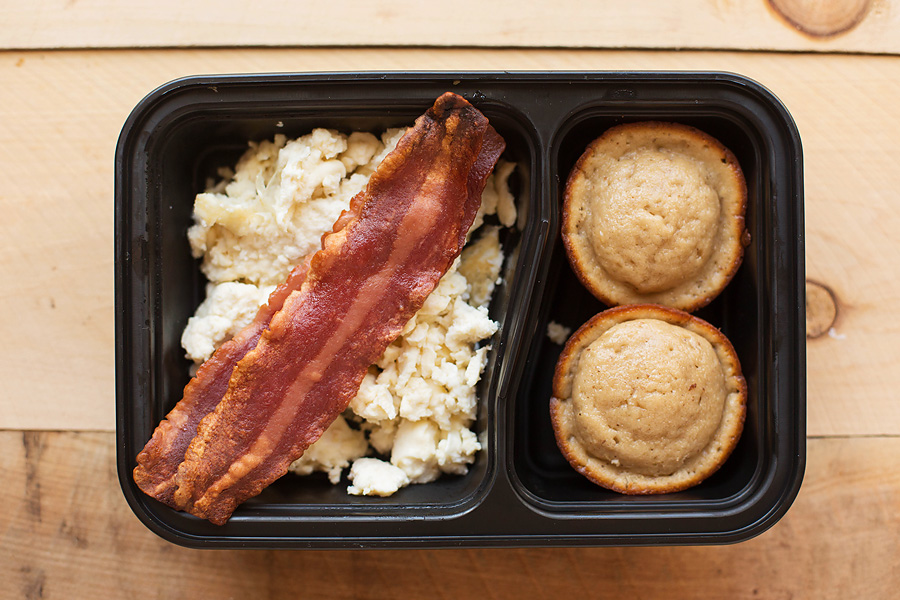 All made, prepped, packed, and ready to store in the fridge!  Each morning we pull one out, pop the eggs and bacon in the microwave, and reheat the muffins in the toaster oven.  I then added a little bit of coconut butter to the tops of the muffins for some extra fun flavor and some nice healthy fats!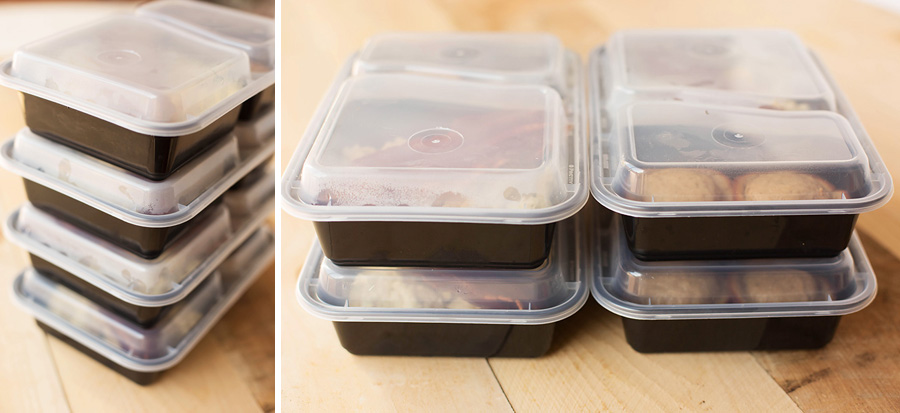 And lunches for the week:
MONDAY:
Leftover hamburger with onion rings, BBQ sauce, and red onions, Pop Chips, apple pears, and celery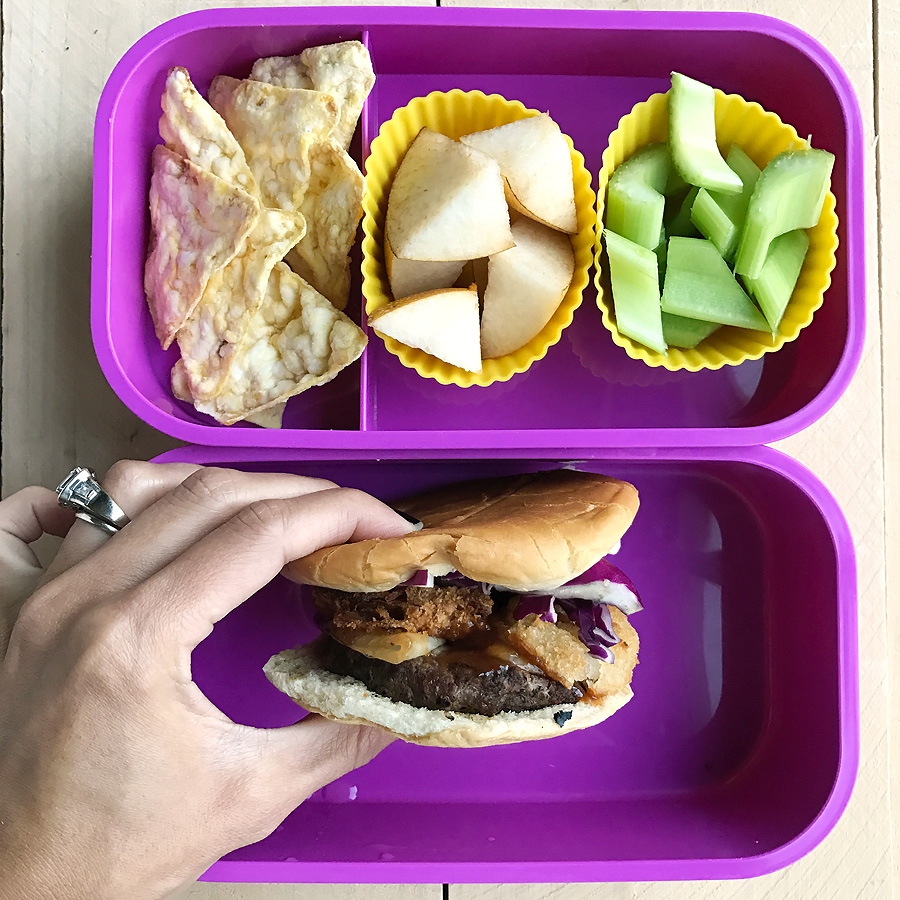 TUESDAY:
Salad with leftover chicken, romain, spinach, red cabbage, and homemade dressing, oranges, Snackimals, and pretzels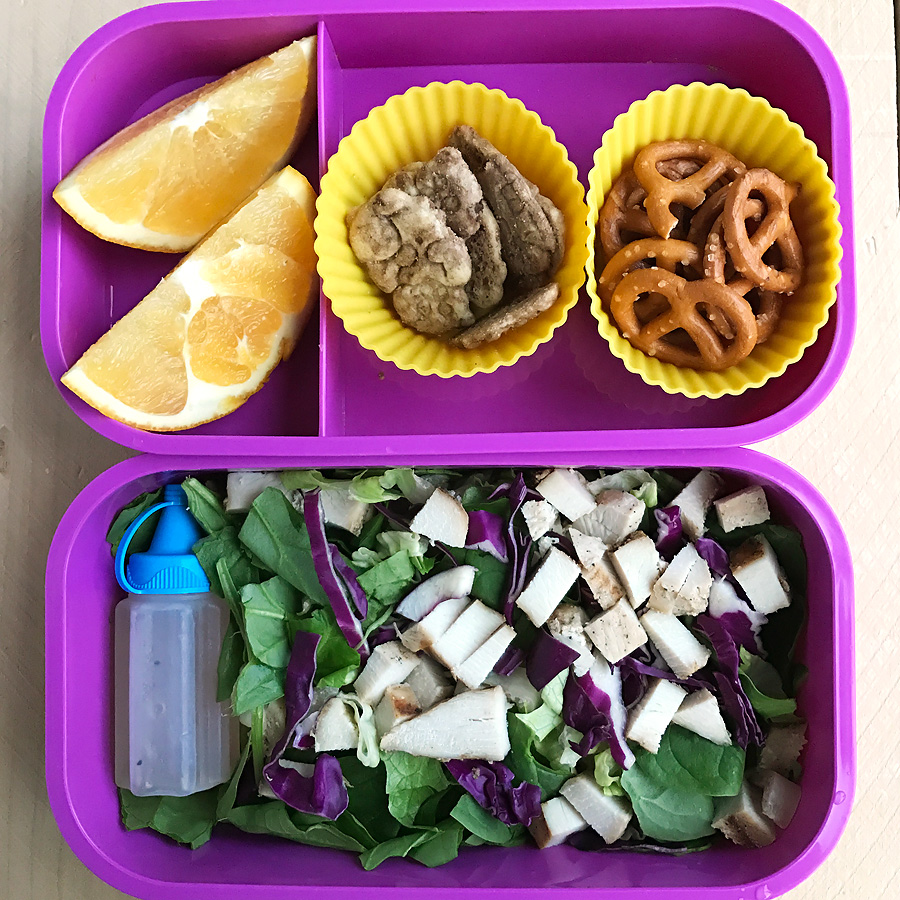 WEDNESDAY:
Leftover Ropa Vieja (cuban flank steak stew), kiwi, goldfish, and peppers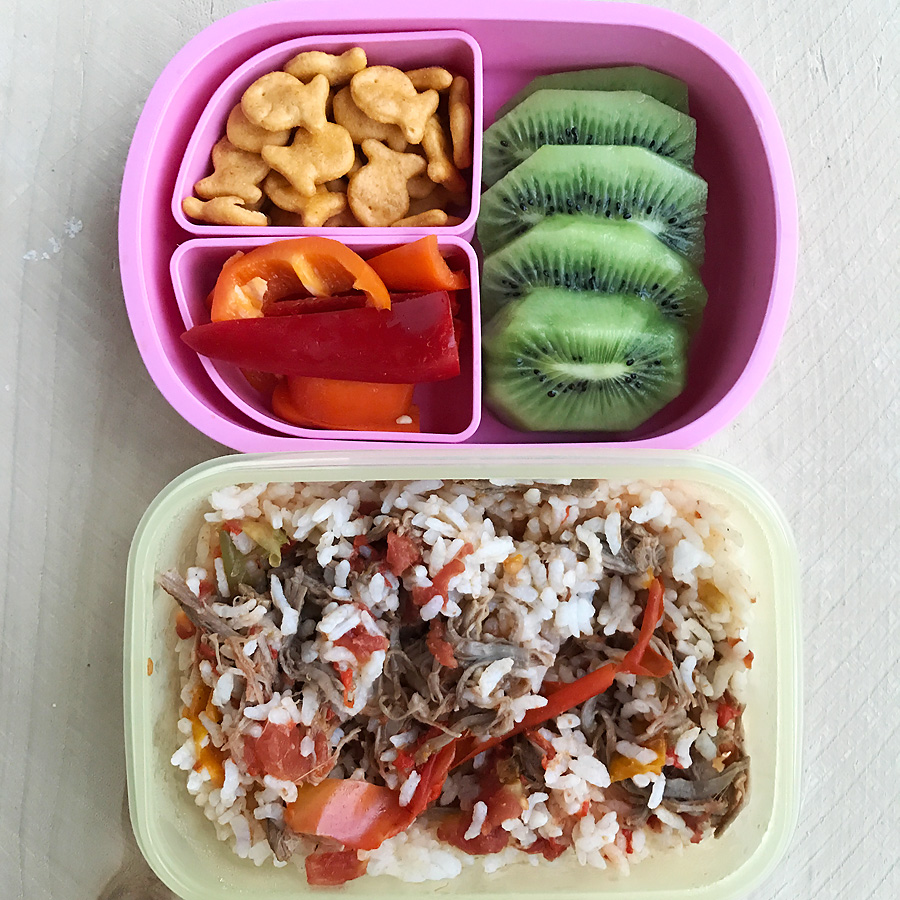 THURSDAY:
Leftover chicken tacos with cilantro rice, cucumbers, radishes, wheat thins, and raspberries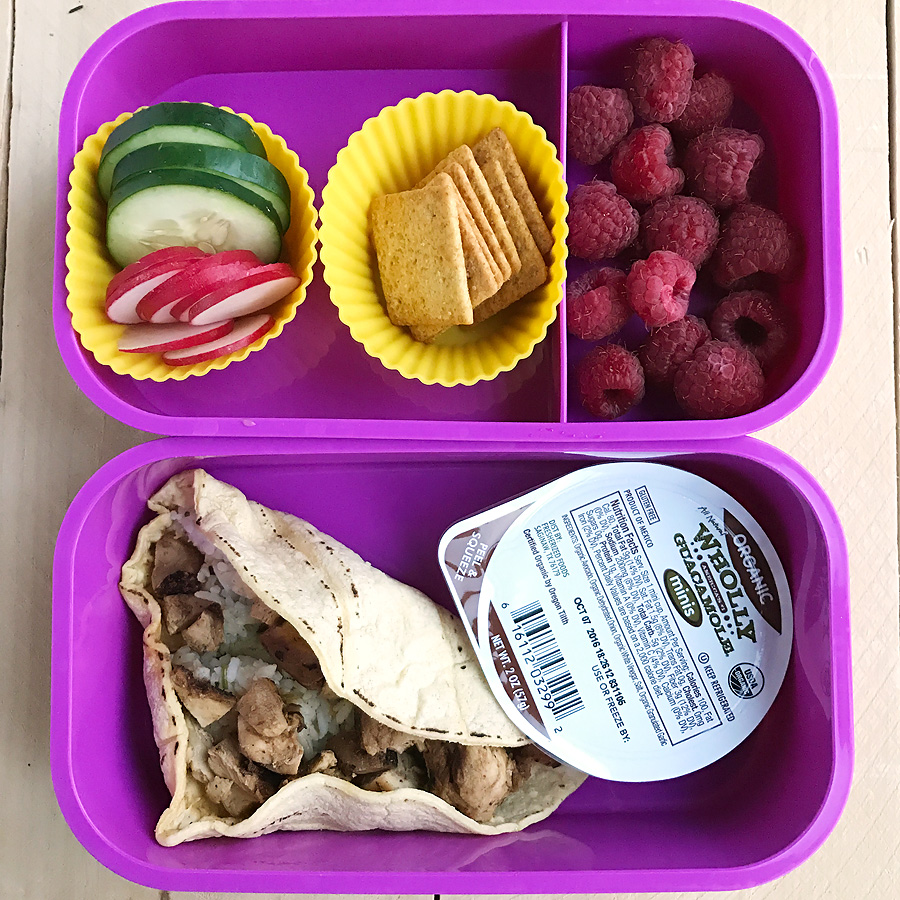 FRIDAY:
Leftover udon stir fry, cheese, soaked cashews, and Annies chocolate chip cookies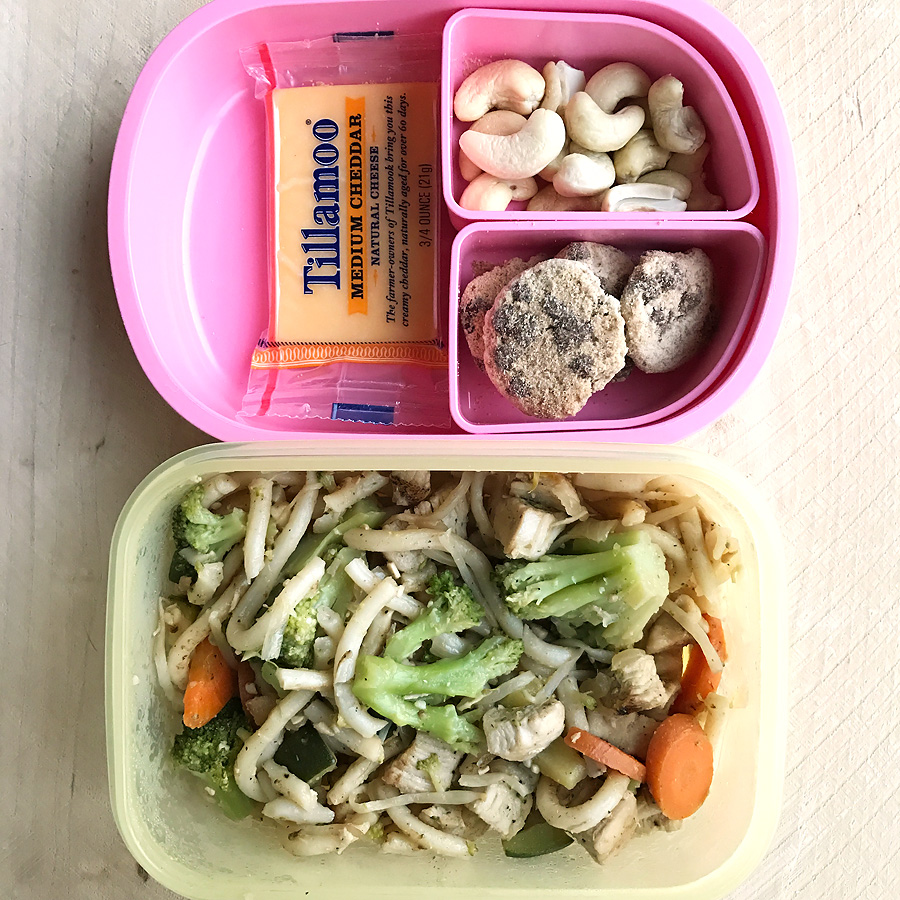 And now I'm of to actually prep for THIS week… Chocolate Gingerbread Pancakes are on on our agenda for Makena's breakfast!  I also need to plan out dinners for the week AND do my usual produce prep and storage!  Heres to another amazing week 🙂
Quick & Easy Protein Banana Bread

Print recipe
Ingredients
1 box Pillsbury gluten free banana bread mix
2 scoops 2 scoops KidzShake vanilla protein (or 1 scoop PEScience Snickerdoodle protein for adults)
1 Large mashed banana
1/4 cup melted coconut oil
3/4 cups water
1 Large whole egg
1/4 cup Vanilla MuscleEgg (or 1 whole egg)
Optional
Directions
Step 1
Preheat oven to 350 degrees and coat a cupcake pan with non stick spray.
Step 2
In a large bowl or stand mixer, add all ingredients. Mix until smooth. Add nuts if desired. Divide and pour batter into prepare cupcake pans.
Step 3
Bake for 15-18 minutes until edges are golden brown and center is set.
Note
NUTRITIONAL INFORMATION (makes 12 muffins): calories- 196, fat- 8 grams, carbs- 28 grams, protein- 5 grams PER MUFFIN
And here are all of the previous prep weeks right at your finger tips:
Find me on Facebook:


Find me on Instagram for daily food inspiration, ideas, and tips: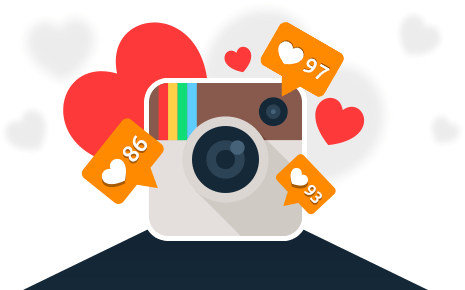 MY FAVORITE FOOD & MEAL PREP SUPPLIES