Is there anything better than a REALLY good cup of coffee first thing in the AM?  How about a cup of REALLY good coffee and some ESPRESSO chip cookies???  More on that in a second…
Unlike most people who seem to run on coffee, I actually rarely ever have any caffeine anymore (maybe once a month, if that).  For the majority of this year I actually stopped coffee all together, decaf included.  I originally wanted to reset my body and adrenals from any & all stimulants and ended up feeling so good (after about a week of withdrawals) that I just kept it up going with all decaf simply because I LOVE the taste of coffee… especially a really really good STRONG cup (or two)!
Unfortunately for me, my coffee machine pooped out from all of the extra use it started getting.  Because the decaf coffee I was using produced such a weak brew, I would need to set it on 'espresso' and use at least 2-3 pods to get a decent cup of coffee.  Single cup machines are great and convenient, but I've gone through at least 2-3 machines over the past 5 years because they just haven't lasted.  This past time when my machine konked out, I was thoroughly done with the poor craftsman ship and was in the market for a different machine altogether.  Since I loved the idea of still having a coffee machine with "cups"/pods, the Nespresso was what we opted for this time and I'm so so happy we did!  Meet our new "Inissia" (AND Aeroccino PLUS)!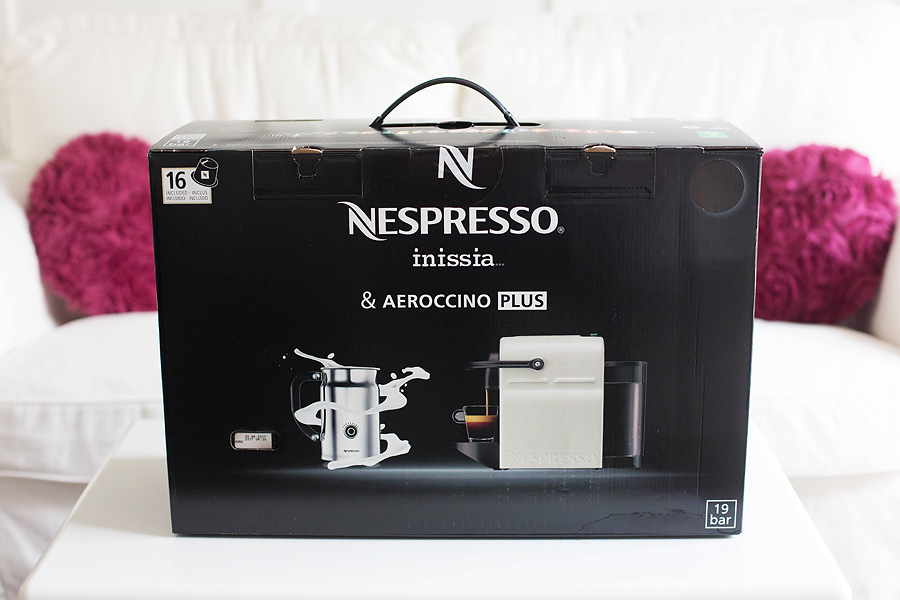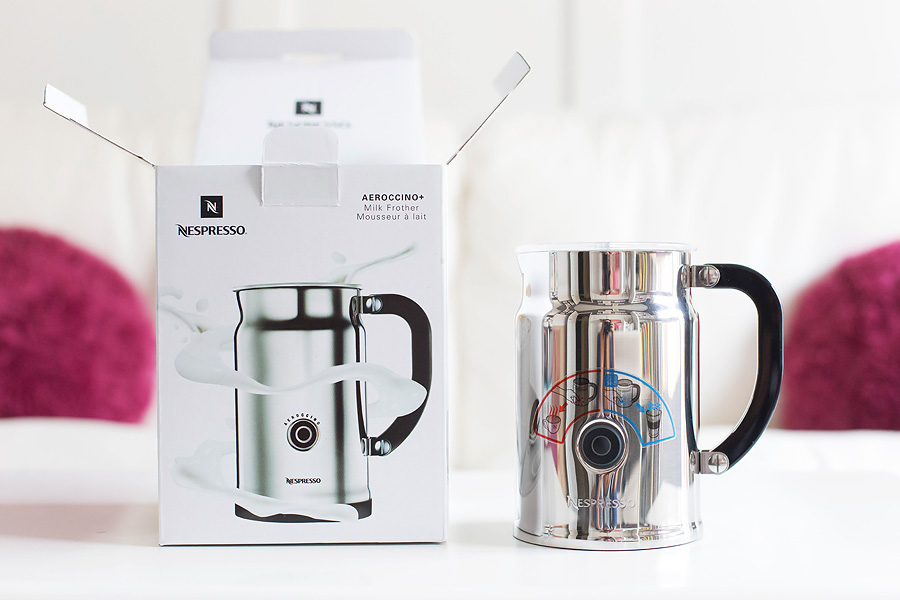 I can't even express how awesome it is to have a milk frother.  I'm now dairy free so regular milk is out, but started doing a "bulletproof" type decaf coffee every morning.  2 cups of decaf, MCT oil, stevia, and full fat coconut milk into the blender for 30-40 seconds.  It gets so FROTHY…. mmmm mmmm good, I will NEVER have it any other way again!  Blend your coffee up with whatever you normally add to it and be blown away.  Totally different coffee experience adding a blender into the mix 🙂  But with this new "Inissia" machine and frother, my blending days are over!

The machine is great on its own though as well.  SUPER lightweight, portable, and compact.  It's adorable and it heats up in lightening speed at 25 seconds (unlike that other pod machine which takes a couple of minutes)!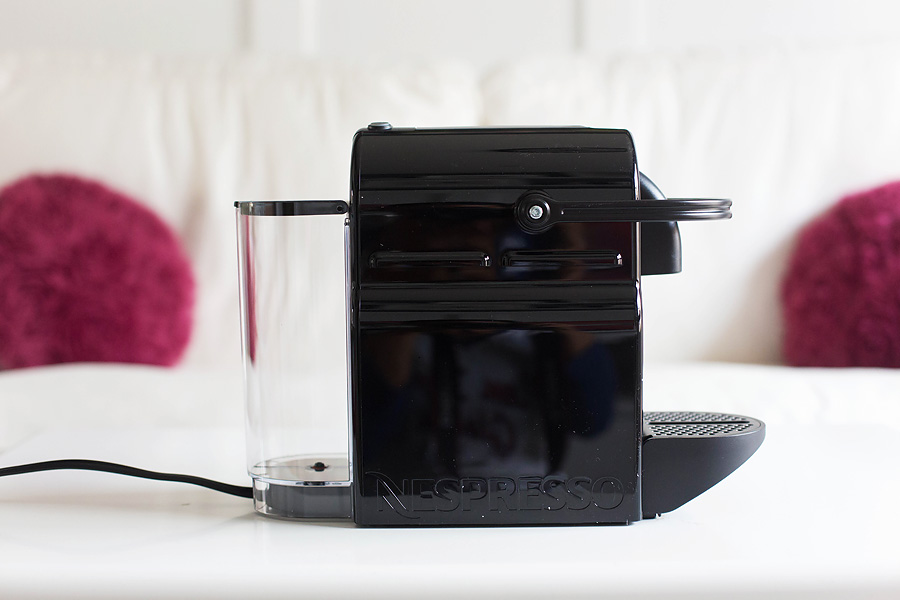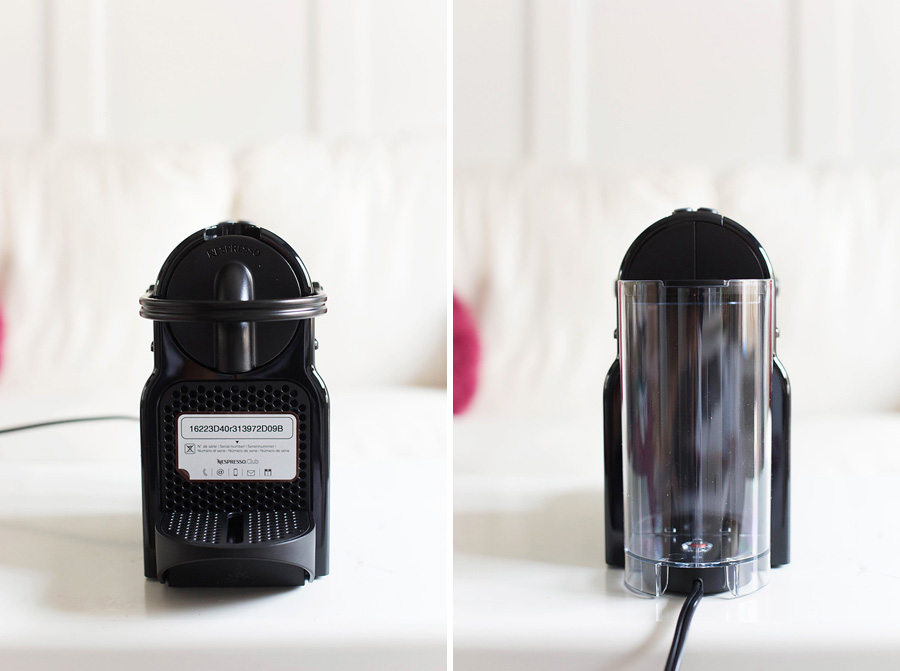 Two buttons to select my preferred size.  Give me my coffee & I'm done with you.  Automatic shut off in 9 minutes!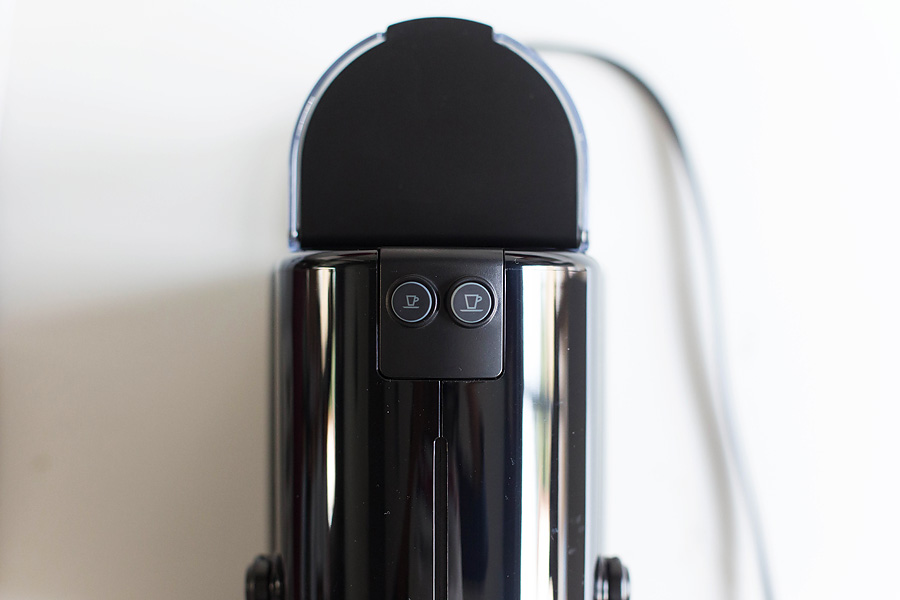 With the new machine in hand, it was time track down my new "pods"!  The ones that came with the machine were decent enough I suppose, but was a bit underwhelmed.  I nearly began to repackage up the  newly used "Inissia", but then stumbled upon a company called Gourmesso.  They offer a HUGE variety of Nespresso capsules ranging from every strength of coffee to teas to accessories to gourmet artisanal foods.  It's a one stop shop for all things DELICIOUS coffee!  Like I said, I was fairly underwhelmed with the flavor and strength of the Nespresso brand capsules but before I reverted back to buying another machine (or throwing in the towel with coffee all together) I decided to give Gourmesso capsules a try!  What sucked me in within the first 30 seconds of browsing their site was the HUGE variety I had all only one click away.

TWENTY SIX choices for coffee and EIGHT choices for teas!  It was difficult to narrow down what I wanted to try, so I opted for a "little of this and a little of that" to cover all my bases!  Caffeinated for my husband (and for baking), decaf and teas for me.  To be honest with you, once the package arrived and I looked over the flavors I got… I knew a caffeine jolt would be in my near future!  Easy ordering, lightening fast shipping, and a fresh espresso (or tea) is within a 25 second grasp.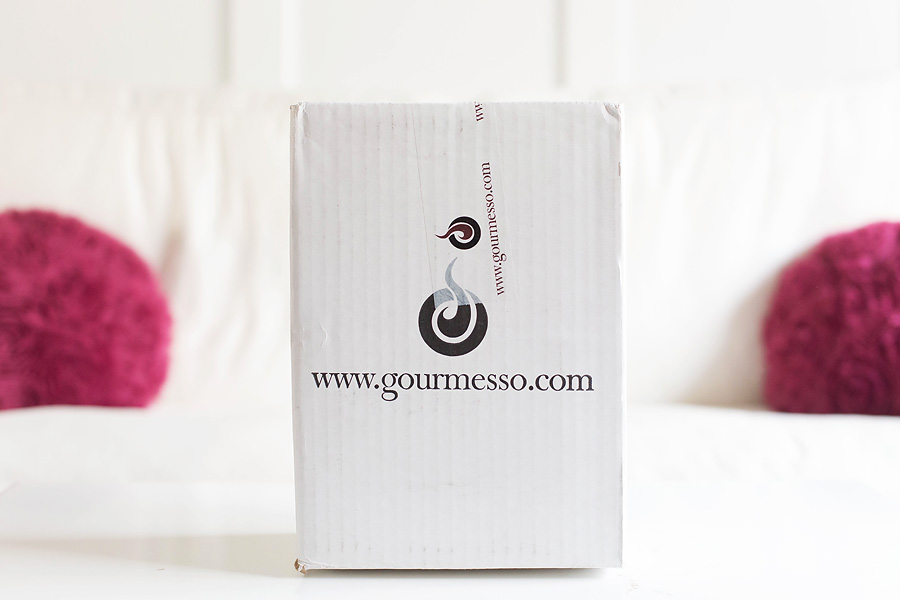 Here were the coffees I chose:
House Blend Decaf Lungo
Soffio Mandoria
Columbia Arabica Mezzo
Soffio Caramello
Another thing I love about Gourmesso is the details the company gives about each of their products.  So much detail and information about the type of coffee, where it's sourced, and what type of flavor/s it has.  True coffee connoisseurs can and will appreciate this!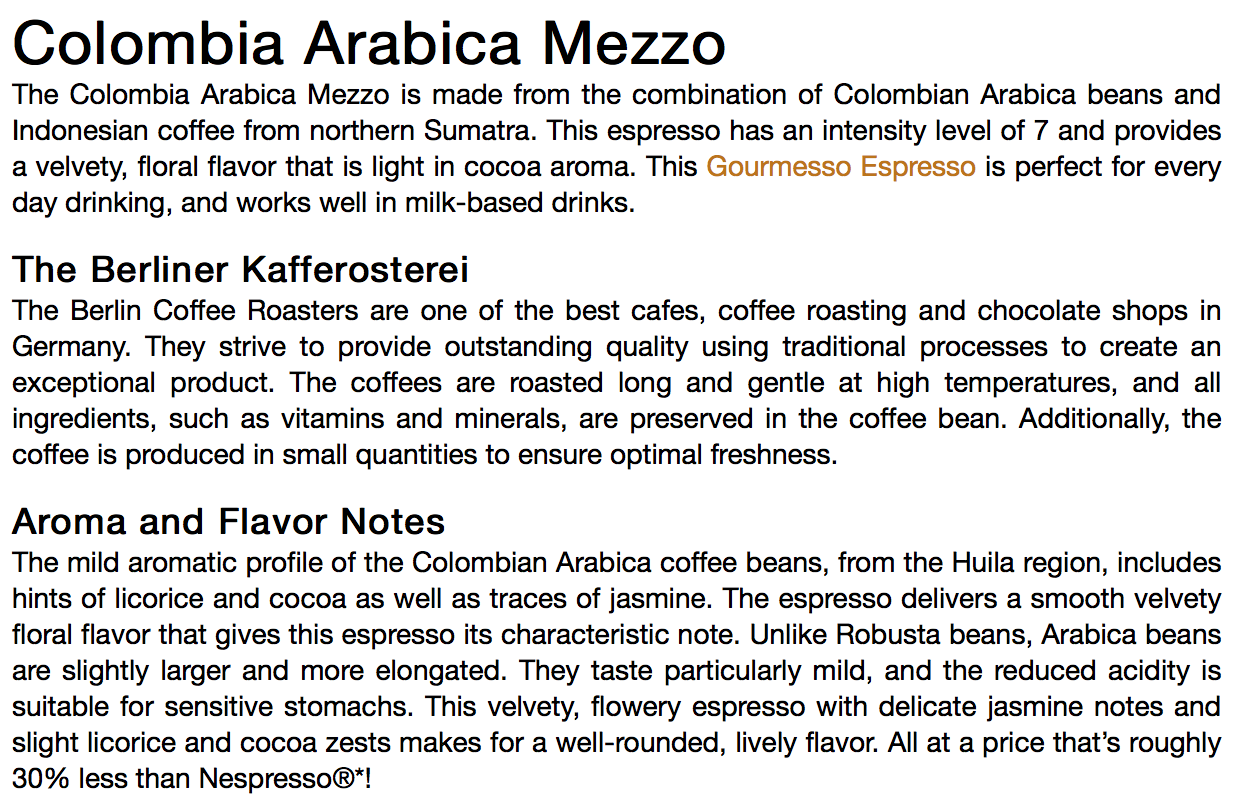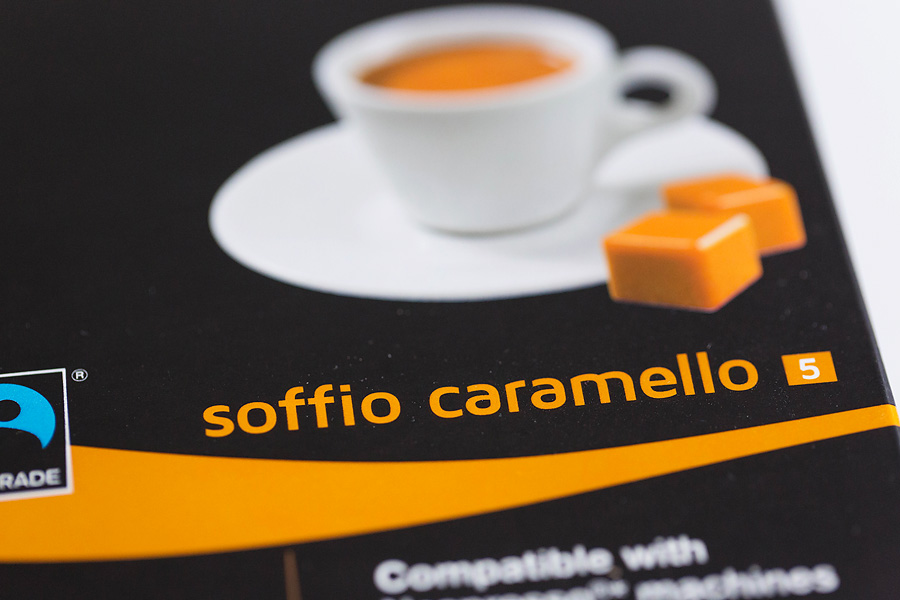 And then my Gourmesso tea capsule selections which I was probably more excited to receive since I've been making a LOT of tea lattes the past month or so.  It was SO hard to narrow down which teas I wanted, but this is what I got:
Green Infusion
Rooibos Vanilla Infusion
Herbal Mint Infusion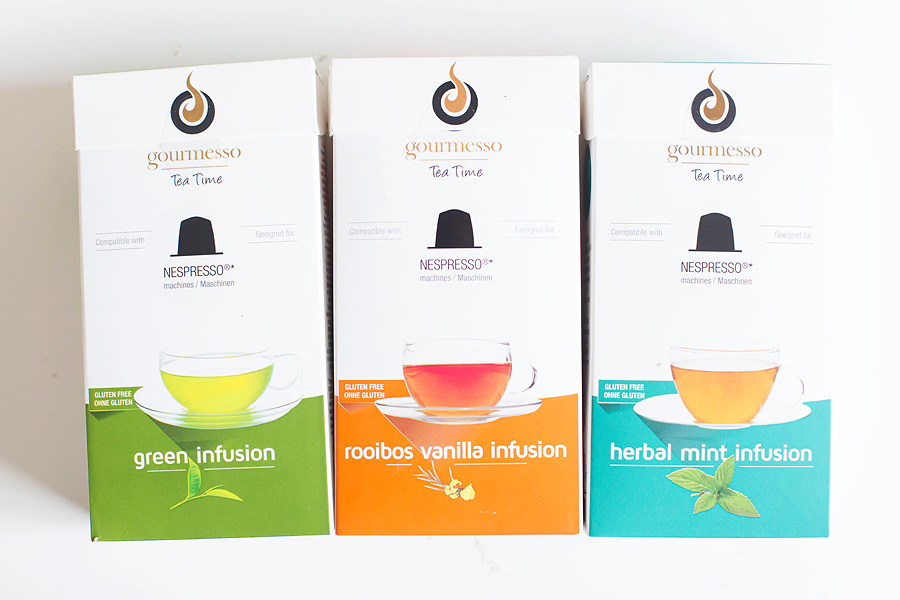 Taste testing time!!!  Of course I had to go with a decaf option because this would be a true test of the quality of coffee I had just received…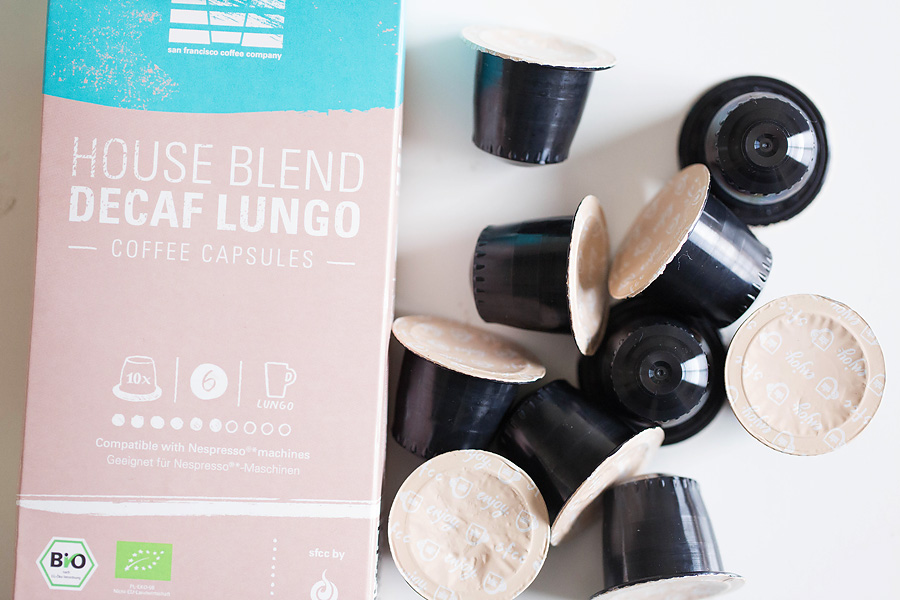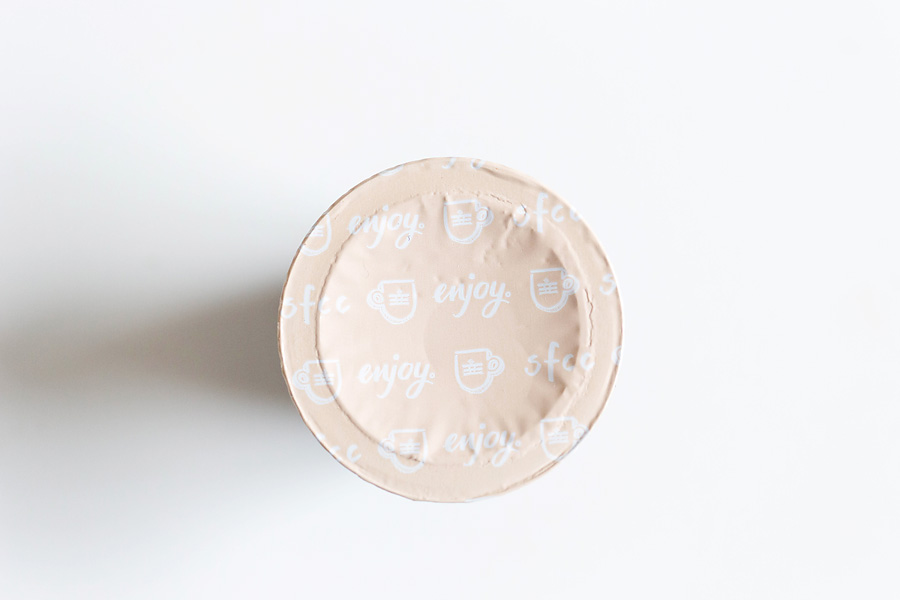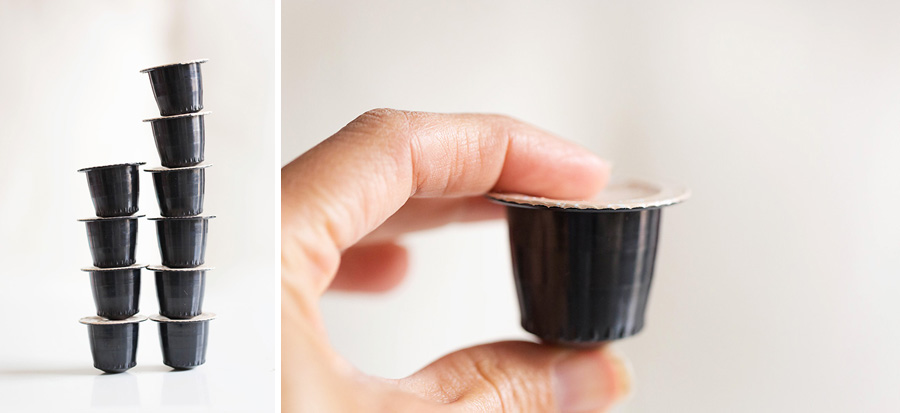 And it was EVERY bit as delicious as I hoped.  Far better flavor than my old machine pods, stronger, no bitterness whatsoever, and extremely smooth on its own for a decaf!  It even has notes and hints of CARAMEL in it.  Mmmmmm, caramel.
My other major selling point to my new "Gourmesso" capsules was COST!  They are SO much cheaper than regular Nespresso products.  Everything is at least 20%-30% CHEAPER.  Boxes of 10 capsules for UNDER $5.  I have never found those old "cups" cheaper than $7-$10 anywhere, at anytime.
HUGE HUGE HUGE savings and one of the best cups of coffee I've ever had!  Win Win Winning!
Next step to really push me into Gourmesso love was using my coffee in some baking.  I've always been big fan of all things mocha so I find I add coffee to a lot of baked goods including cake, cupcakes, loaf breads, and even oatmeal!  So yeah, back to the first sentence of this post… is there anything better than a really good cup of coffee?
ESPRESSO CHIP COOKIES of course!
I used the strongest brew I could to ensure a deep, rich coffee flavor in these.  Coffee and chocolate (in cookie form)… so amazingly perfect!  The flavors complement one another like nothing else.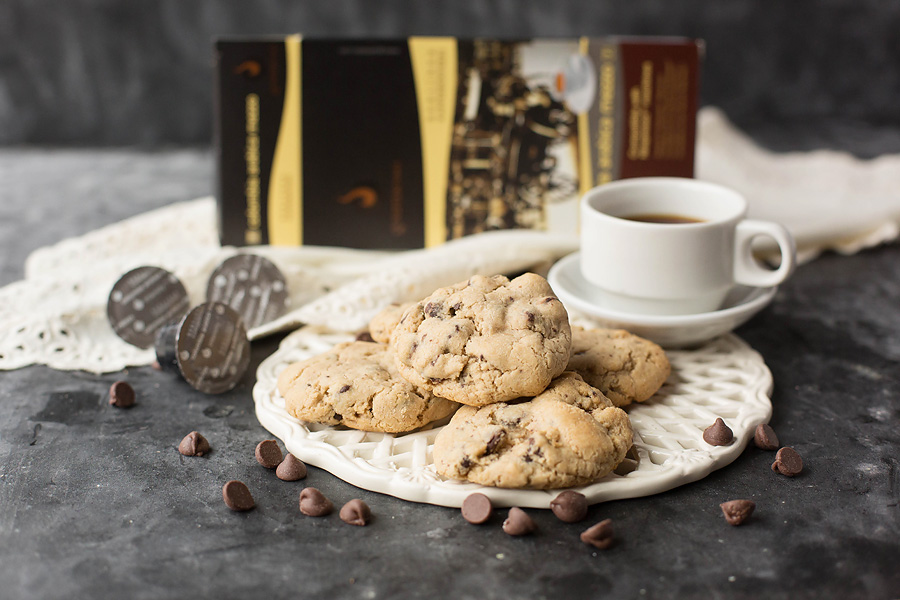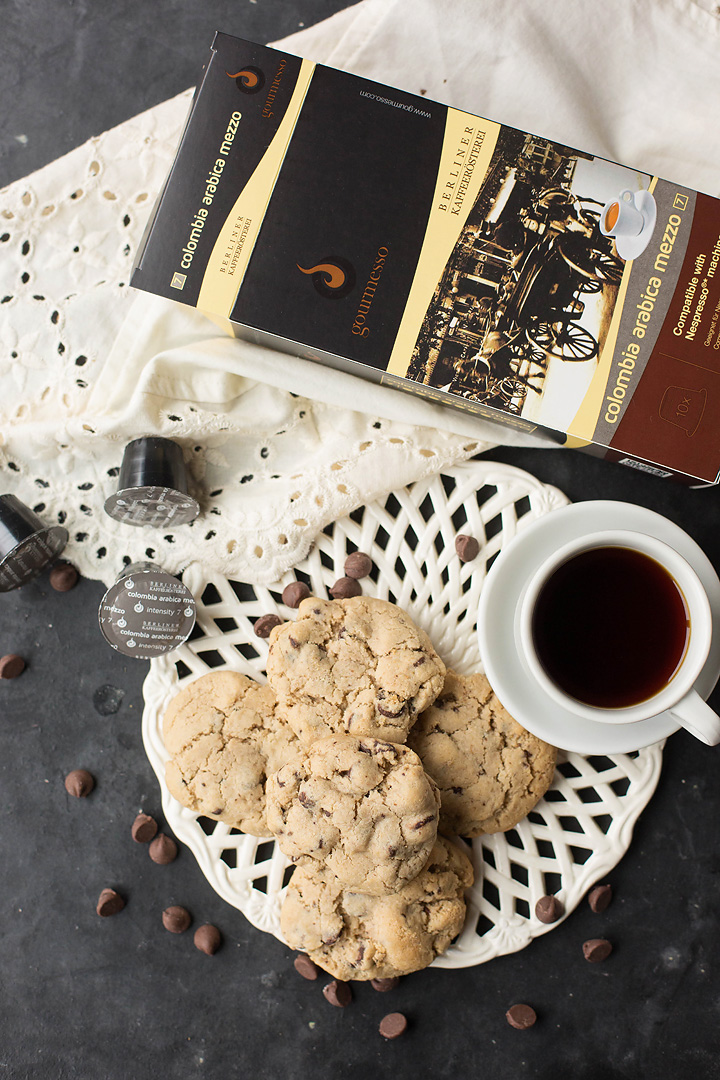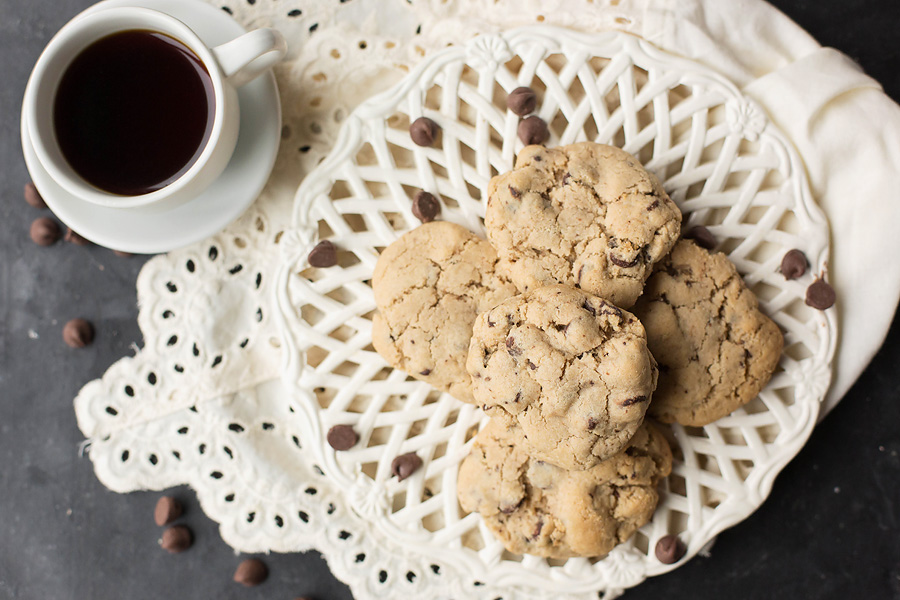 Count me in, over and over and over!  I've made these espresso chip cookies before using my old coffee cups and while those were obviously delicious also (chocolate + coffee + cookies= YUM… always), that strong strong espresso flavor was always a little bit lacking.  Not anymore though.  I just solved that minor issue with my new Gourmesso capsules!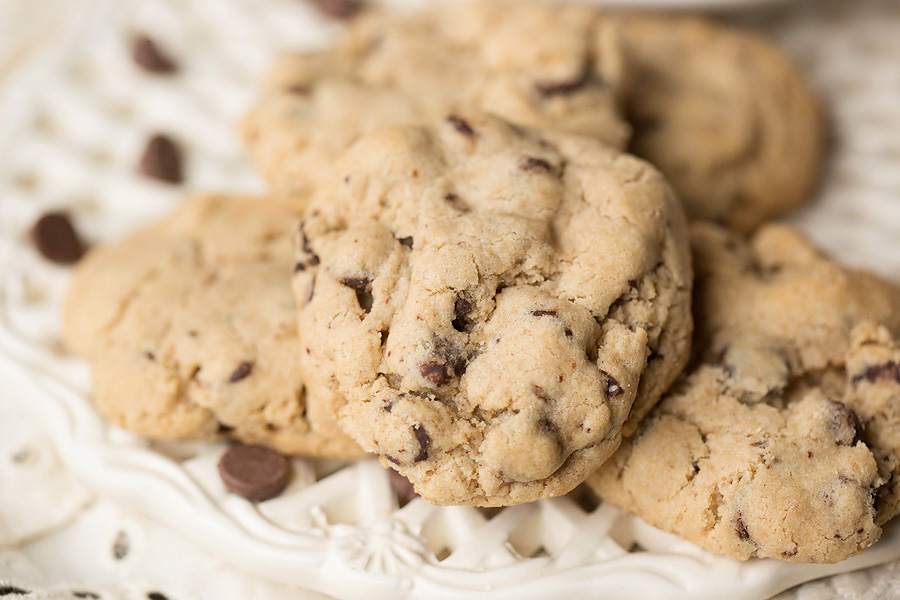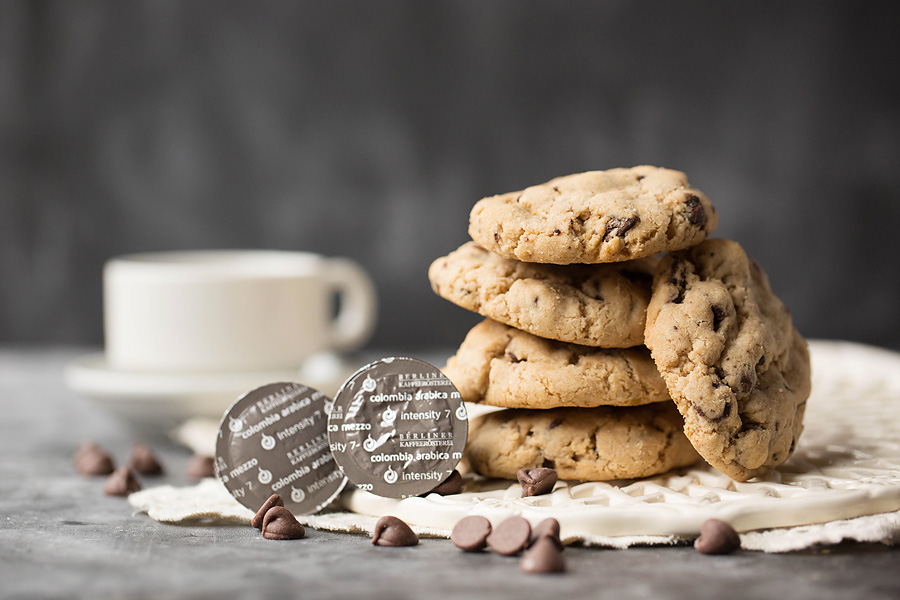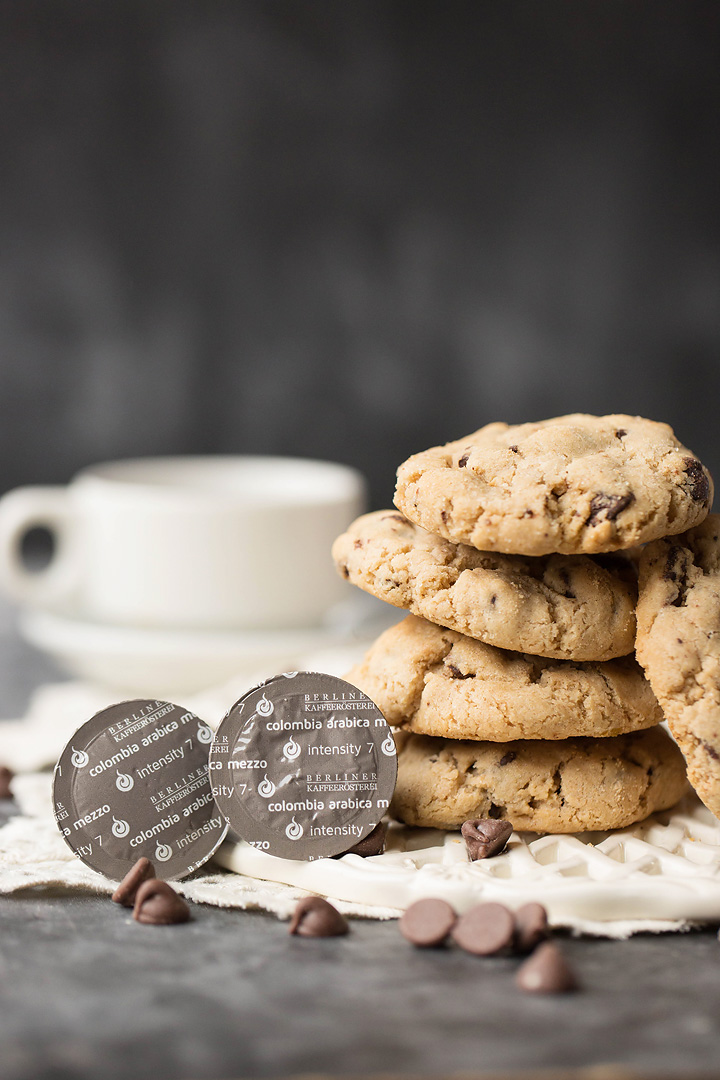 In love.  So in love with my new machine, my new coffee capsules, and these espresso chip cookies!  Please give them a try and let me know how you like them.  Coffee and cookies, mornings just got 10X better!!!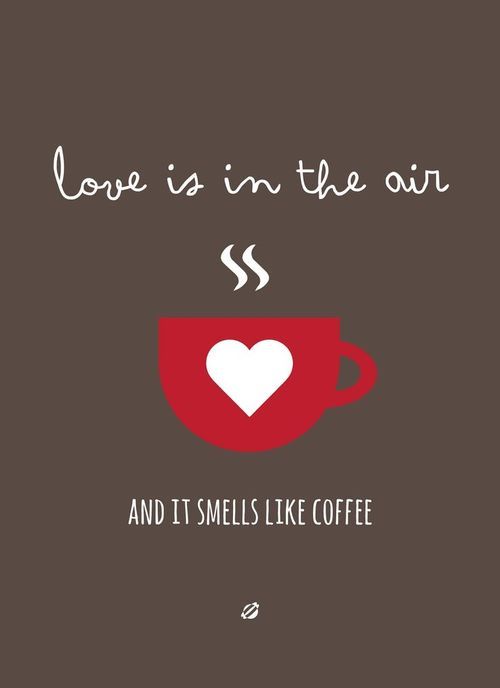 Mocha Chip Cookies

Print recipe
| | |
| --- | --- |
| Serves | 18 |
| Prep time | 20 minutes |
| Cook time | 12 minutes |
| Total time | 32 minutes |
Ingredients
1 Kodiak 'Bear Country' cookie mix
1 cup butter (softened)
1 cup freshly brewed 'Gourmesso' coffee
1/4 cup 'Chocolate' MuscleEgg egg whites
Directions
Step 1
In the bowl of a stand mixer fitted with the paddle attachment, cream butter and egg whites until light and fluffy.
Step 2
Slowly add in the Kodiak baking mix 1/3 at a time. Place in fridge for 20-30 minutes while you clean up. Preheat oven to 350 degrees and line a baking sheet with parchment paper or a silpat.
Step 3
Portion and scoop cookie dough onto prepare cookie sheet. Bake for 12-15 minutes until edges are LIGHTLY browned and centers are just set (this is for a soft baked cookie).
Note
NUTRITIONAL INFORMATION (makes 18 cookies): calories- 199, fat- 12 grams, carbs- 22 grams/2 grams fiber, protein- 2 grams PER cookie