'A great overview on how to stay on track with a keto diet while traveling.  Article includes tips and must have items to make your ketogenic journey successful!'
While I find many upsides to a ketogenic diet including decreased inflammation in the body, higher energy, a mind free & clear of autoimmune brain fog, lowered pain levels from my spinal disease, burning fat for fuel, and full satiety during the day… it doesn't come without its own short list of downsides as well.  For most people on keto, it can be pretty easy to grab food & meals on the go, but for someone like me taking a highly nutritional/medical approach to my eating (whole foods, no dairy, mostly organic/grass fed proteins, very little processing if any, etc.) AND who has various serious food sensitivities that affect every medical condition I have… well, it gets to be a bit more tricky when it comes to eating away from home.  I can't just run into a convenience store and grab some packaged cheese & pepperoni sticks to go, mix up a quick protein shake in the car, or even head into Starbucks for a quick drink without a little prepping and planning.
Even while at home soon after I started this way of eating I quickly found out that planning was 10X times more important now on keto.  Each Sunday I spend some time planning out my week, prepping food, and thinking about what the next seven days of activity looks like for my family.  I have to plan accordingly to ensure that I can stay on track with ketosis and don't ever find myself at a loss for getting fuel into my body.  Again, for others on keto this task is a lot easier to accomplish but with all the limitations I personally have it definitely is a bit more work.
Luckily, I transitioned and adapted myself to a ketogenic way of eating pretty easily but thats because I was in the comforts of my own home and with a kitchen FULL of all the keto foods.  It's simple when you spend 98% of every. single. day in your house though.  So when it came time last month to venture away from a stacked and fully loaded fridge & pantry, yeah there was a little bit more anxiety.  My first real ketogenic lifestyle test came last month when it was time to travel for my daughters first volleyball tournament of the season.  What made it even more cumbersome for me was we weren't going to be gone for one full day like last year… we planned on turning this into a full blown 'stay-cation'!
Oh. Em. God.
How on Earth would I ever be able to keep keto being away from home for 4+ days?!  Initial plan was actually a full week, but I ended up getting extremely ill on the second day following the tournament, so we had to cut it short in order for me to get back home.  Anyways, prior to leaving that weekend I knew I still had to do everything I could beforehand and plan plan plan ahead for at least a few days time.
First thing I did, was buy a few new containers that would make eating on the go a bit more streamlined and easy…  meet the new line up that I'm head over heels over: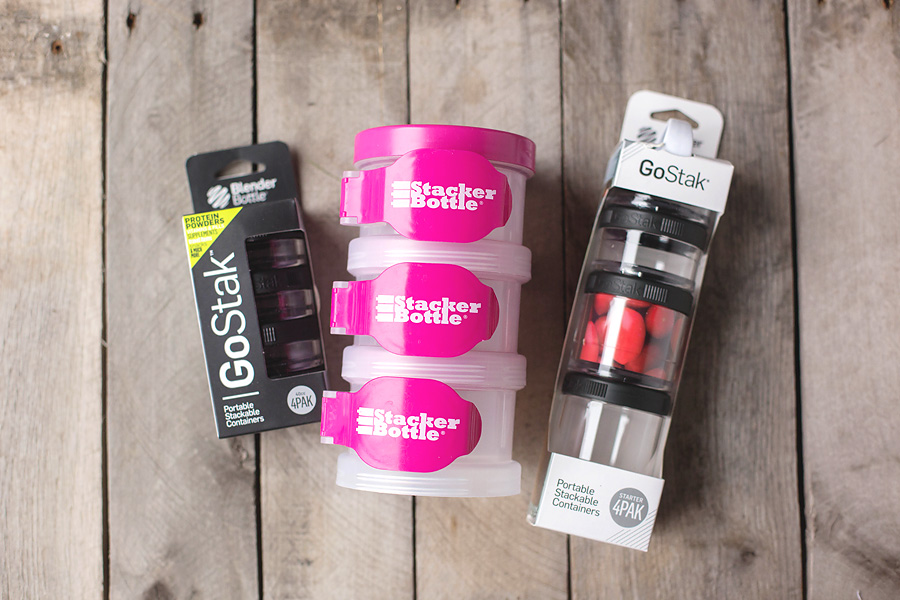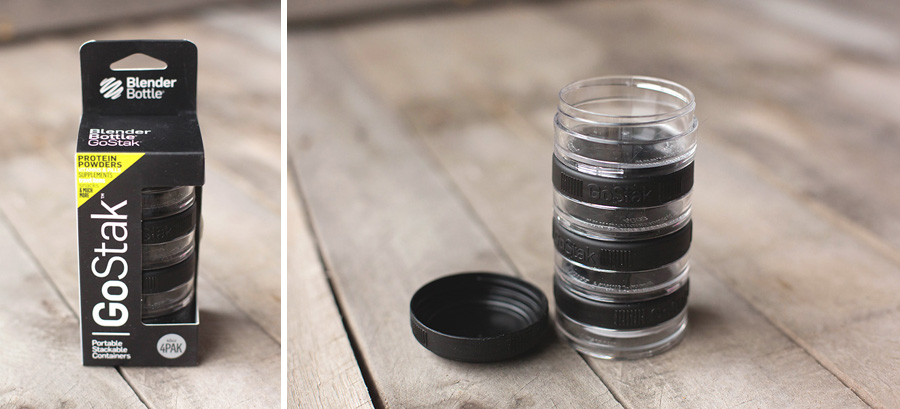 How adorable is this little guy???  The "BlenderBottle GoStak Twist n' Lock Storage Jars" (40 cc-4 pak) features:
Twist n' Lock system

BPA and Phthalate free

Fits inside BlenderBottle Classic & SportMixer bottles

Freezer and dishwasher safe
Instead of bringing baggies like I normally do to carry protein powders and what not, I opted for this container that I could use and reuse (that also didn't make it look like I was carrying drugs around :))!  I added 4 days worth of my Great Lakes GELATIN (unflavored) which helps my joint & bone pain (also great for hair/skin/nails) and 4 days worth of maca powder which is a wonderful adaptogen which helps balance hormones, provides energy, boosts the immune system, and improves memory and focus.  Two servings per container and then all I had to do was bring little teaspoon with me to measure it all out each day.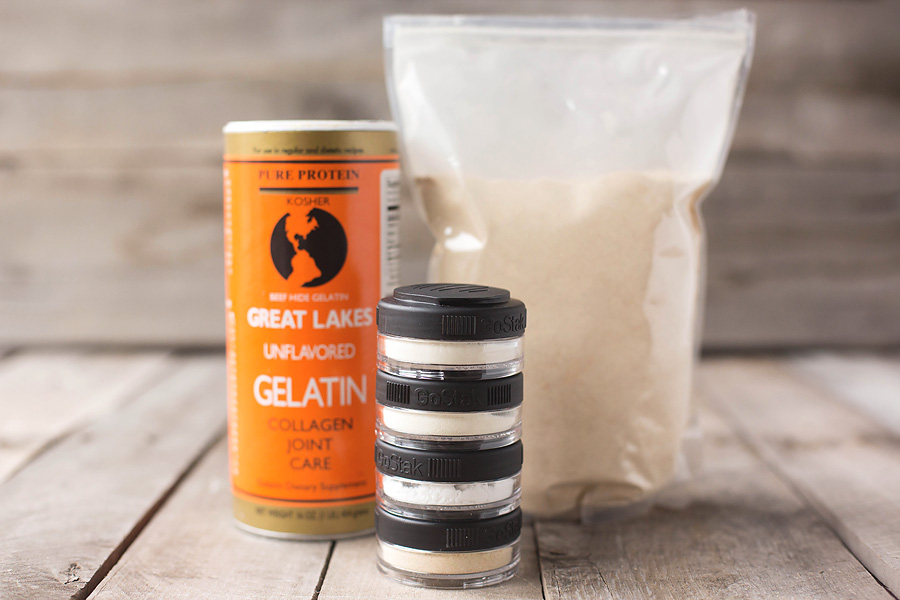 Next I needed to bring along some healthy, fast, and easy snacks. Again, normally I would throw some things in plastic baggies and call it a day, but I have found that food tends to get a little mushy and not stay as fresh when stored that way.  There isn't a whole lot protecting the foods from being smushed and bruised in a plastic bag, so I opted to store some things in this: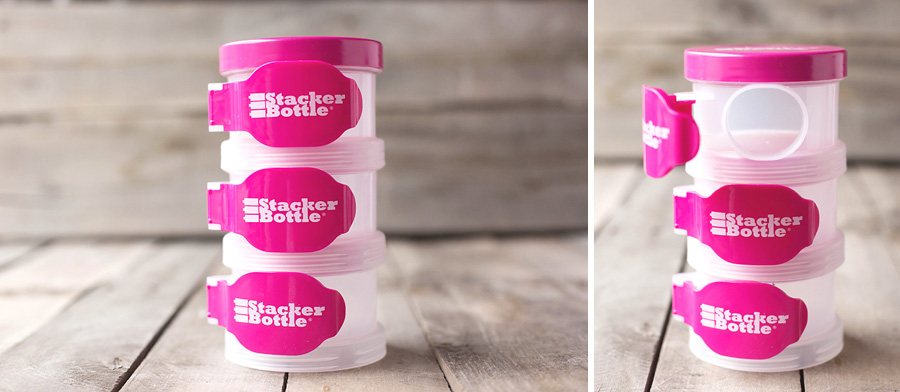 LOVE how much I can fit in these and the fact I can either twist a container off to grab & eat or I can also toss the whole container in my meal prep bag and pop open the front snap when I need a nibble.  For this trip I opted to pack cucumber slices, celery, and nitrate/gluten free/organic salami.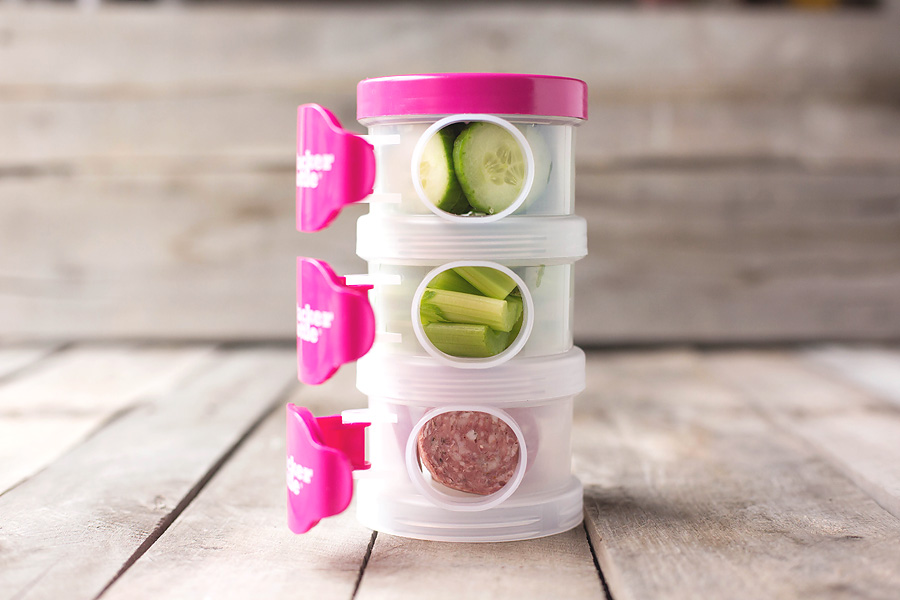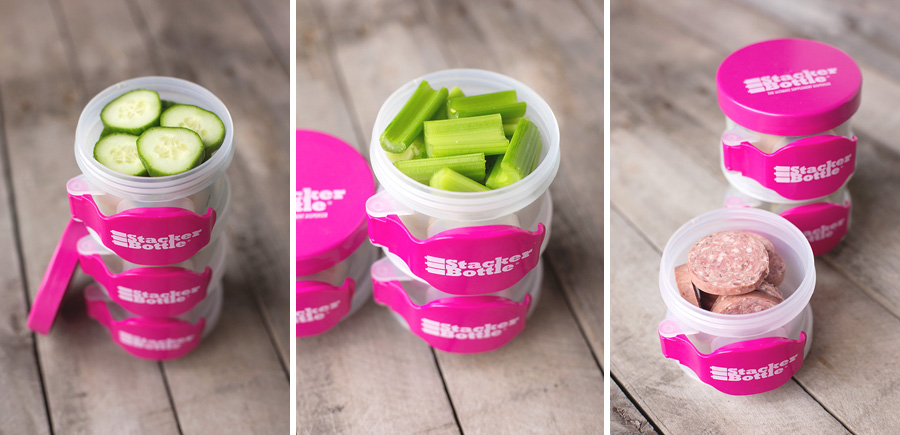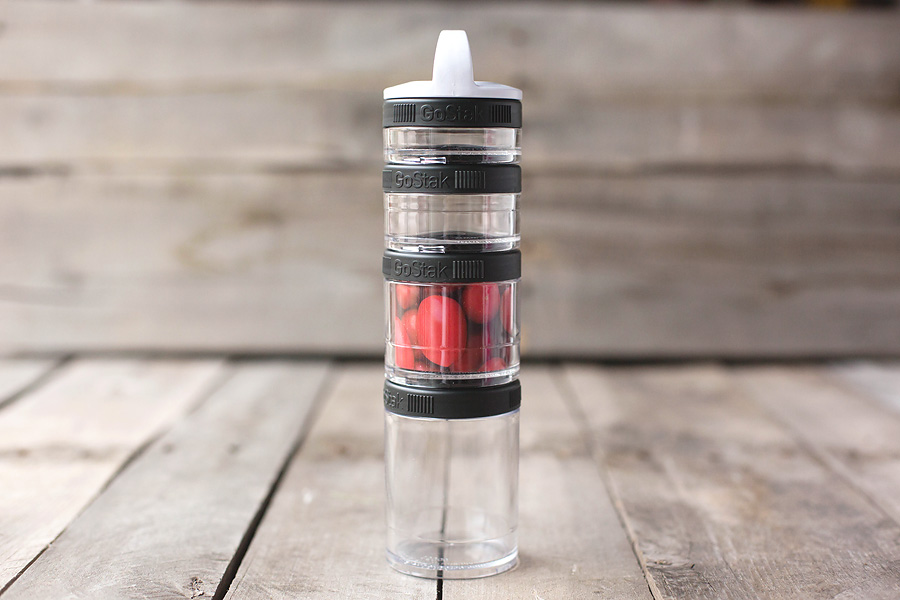 So so so handy!!!  Totally digging the handle on this one!  Great varied portion sizes to accommodate a wide variety of snacks.  I filled this container with my go to keto nibbles: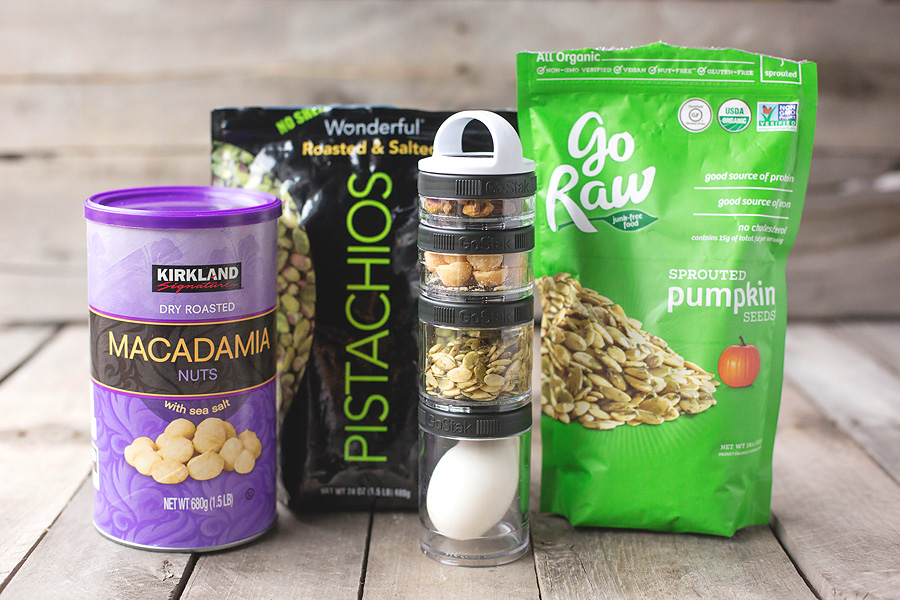 Each individual layer easily twists off for a smorgasbord of fun.  This particular container is ideal for fellow nibblers because you have a variety of food available with one simple twist!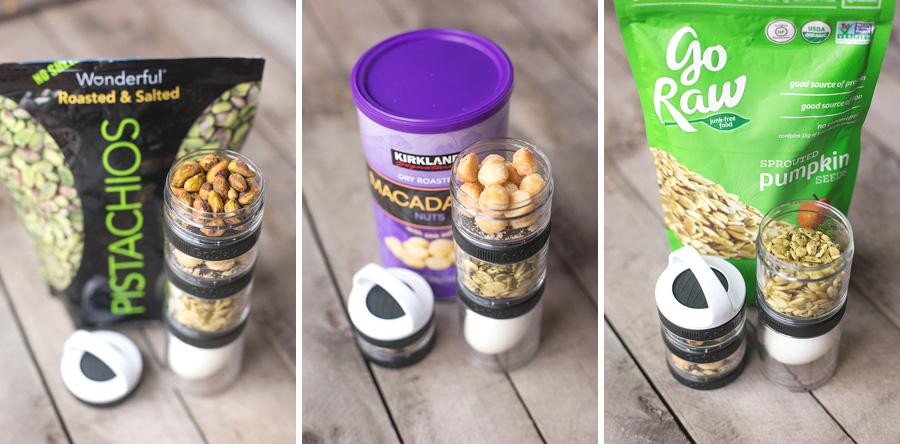 OK, so a few snacks and essentials ready to go.  These came in SO handy.  For the day long events, I just tossed the snack containers in my FitMark bag and anytime I needed a little something in my stomach or I was bored and felt like chewing everything was right there in front me to grab.  Having the powders easily accessible was perfect in the mornings when I was mixing up my tea lattes.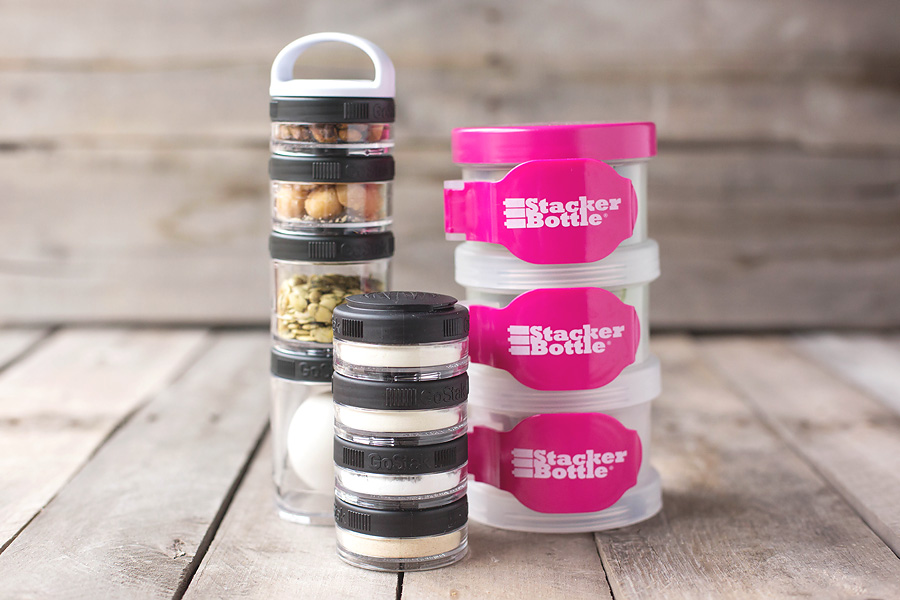 Next order of my ketogenic prep was ensuring I had my fats with me.  When you eat anywhere from 160-190 grams of fat every.single.day its extremely important to prepare yourself for shortages ESPECIALLY when you are away from home.  For the most part people can get proteins and veggies anywhere and everywhere, but having quality fat sources is vastly limited.  I also hate having to rely on the quality that restaurants can supply you with and usually it ends up being crap oils (soybean, canola, vegetable, etc.) and butter from God knows where that's filled with God knows what.  You certainly can't walk into most restaurants and ask for coconut oil or ghee… thats for sure!
So, here are the fats I use in my diet the most: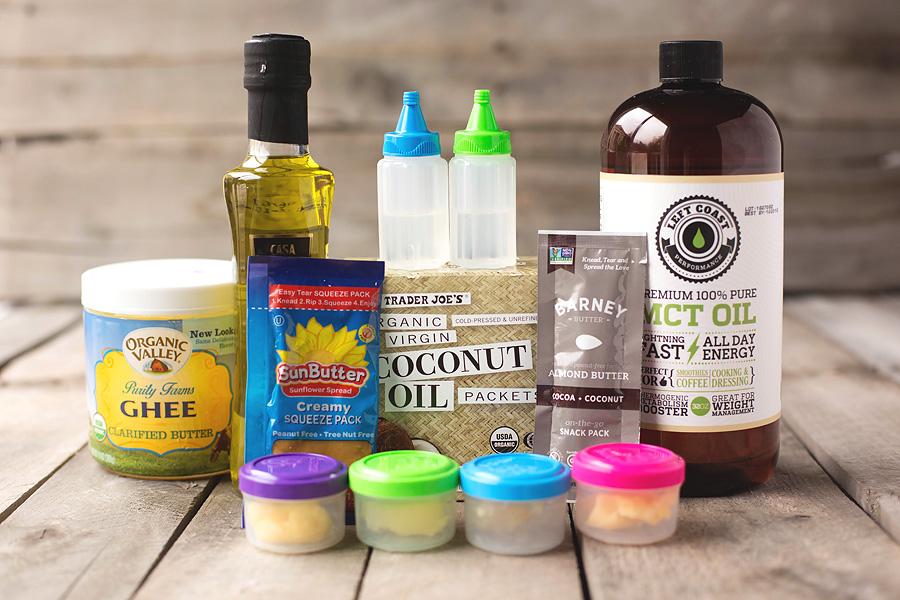 It seems everyone on keto uses butter, but since I'm dairy free at the moment I was hoping to find a replacement that would give my foods a bit more flavor (in addition to the fat).  Turns out this ghee is WAY better tasting than butter anyways… such a rich, deep, and velvety flavor.  Mmmmmm.  So good.  No way I was leaving the house without it, but I also didn't want to pack my whole big jar.  While prepping my food to take on the trip, I just portioned out 2 servings per mini container of ghee and put them in these little containers.  Then I could either add them to my blended lattes or when we were out at a restaurant to eat, I would pack one in my purse to top my veggies or protein!  Easy peasy and delicious!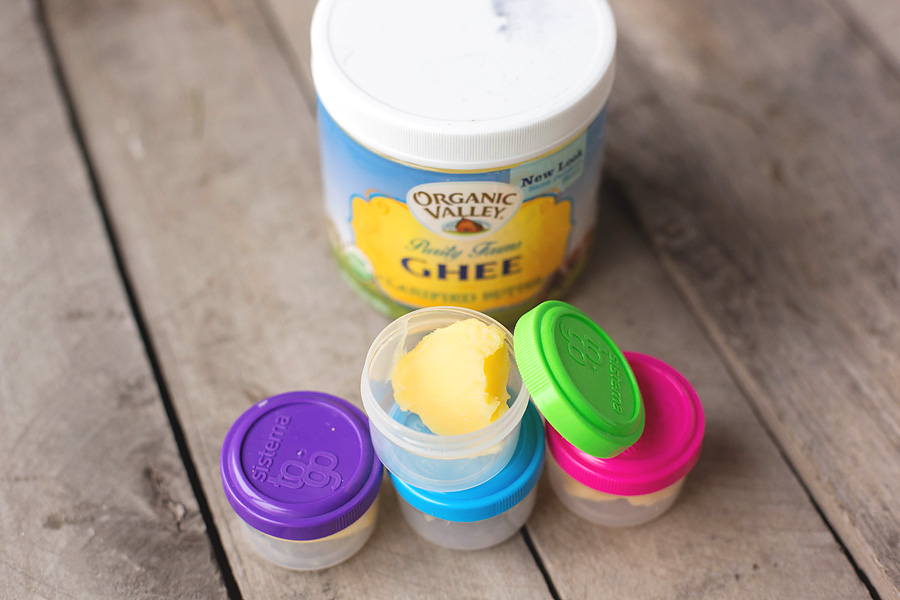 1 tablespoon of MCT oil every morning in my blended lattes, coconut oil to top veggies while out, and then a small jar of olive oil I could I could use on my daily salads!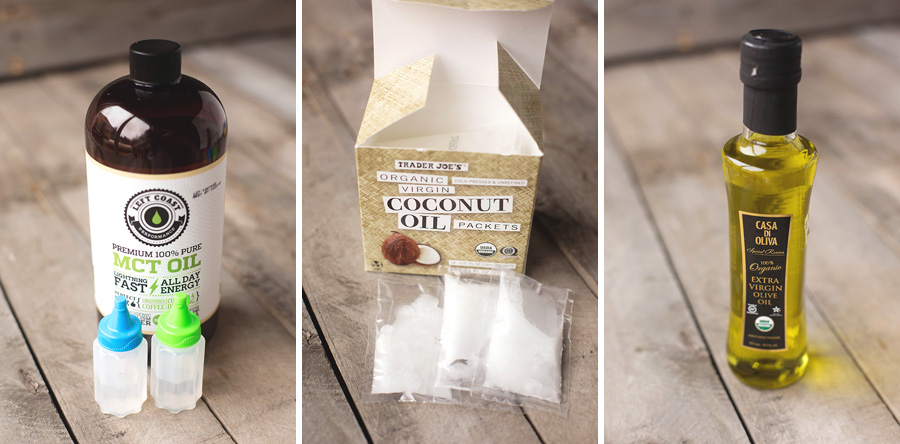 I don't use nut butters often anymore, but having these packs on hand is great when you just need little creamy yumminess on the go!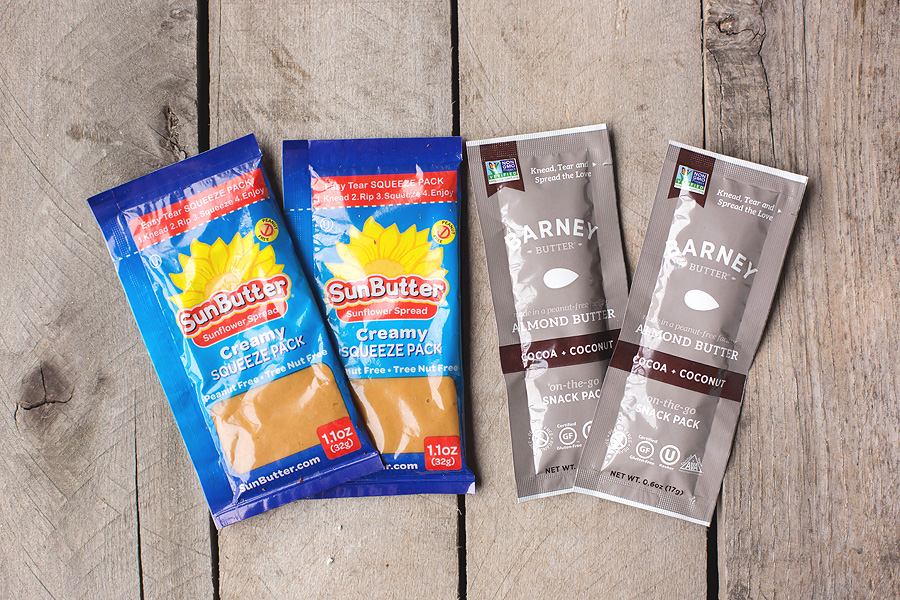 And now some food 'odds & ends' to round things out:
avocados
pink salt (the only salt I use that stays in my purse at all times and is used nearly every single time the family eats out AND during my daughters volleyball practices where I usually eat my prepped & packed dinner)
ceylon cinnamon (simply a milder form of regular cinnamon)
Bragg's Liquid Aminos packed into this container (since I'm highly sensitive to soy, I always bring along my amino's with me when we eat at any Asian restaurant OR when I know I will be ordering something thats typically made with soy sauce or needs to be topped with soy sauce)
Country Archer jerky (for emergency situations when I need some quick protein)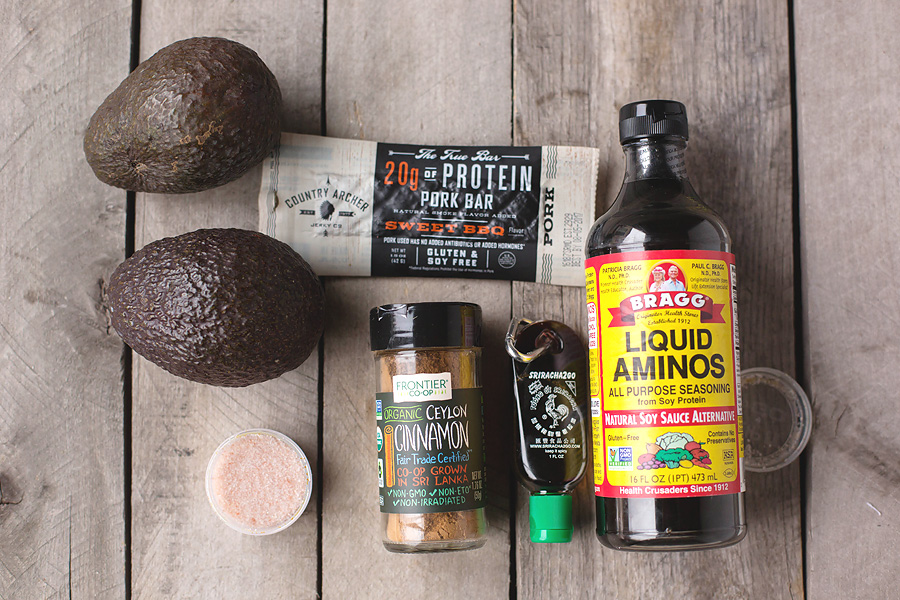 Apple Cider Vinegar (I drink this daily before meals to help with digestion and stomach issues that may arise AND its my go to option for my home made salad dressings)
Full fat coconut milk (at least 1/2 can eaten/drunk daily and this is my preferred brand because it contains NO water or fillers including guar gum)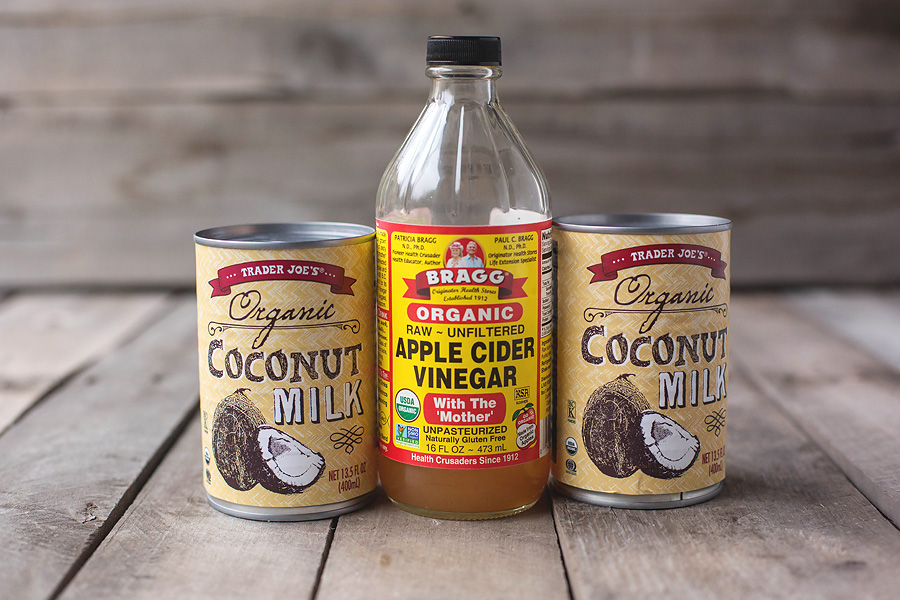 Everything I need for a good cup of my tea lattes…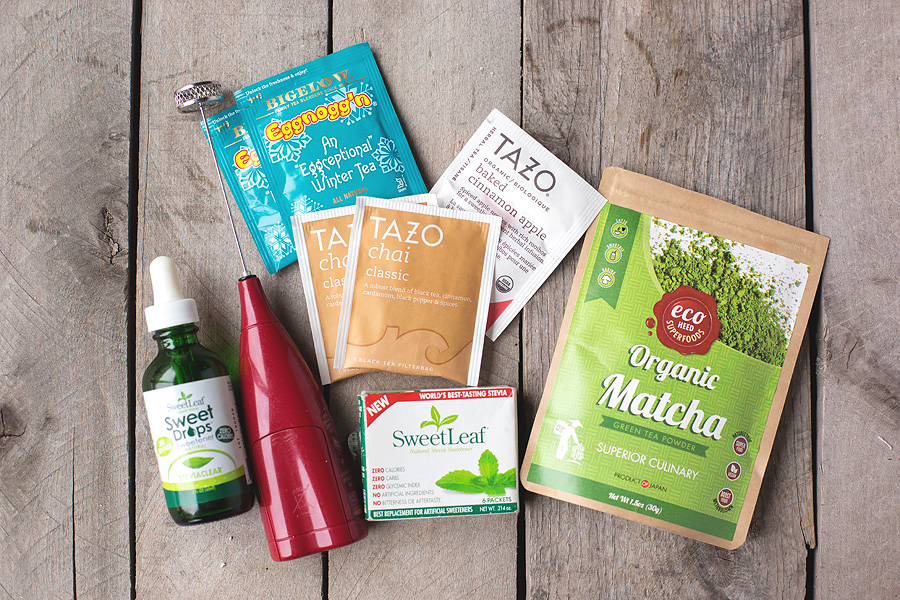 Ready?  Let's pack it all up!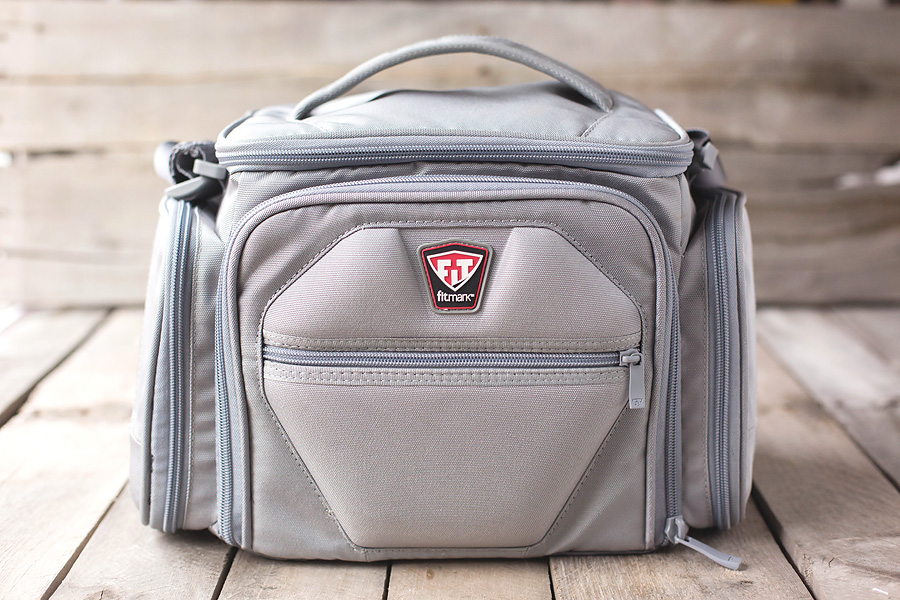 You will not believe that I could get ALL of this stuff in ONE little bag thats only measures 12.5″L x 8.5″W x 9.5″H… yeah, I ADORE my FitMark "Shield" bag!  If I'm away from home for more than 4-5 hours, this thing is attached to me at the hip.  Usually I put meals in it, but thought it would be the best option to bring all of this food along because it has different pockets and things… it also holds a TON as you can see:
FRONT VIEW-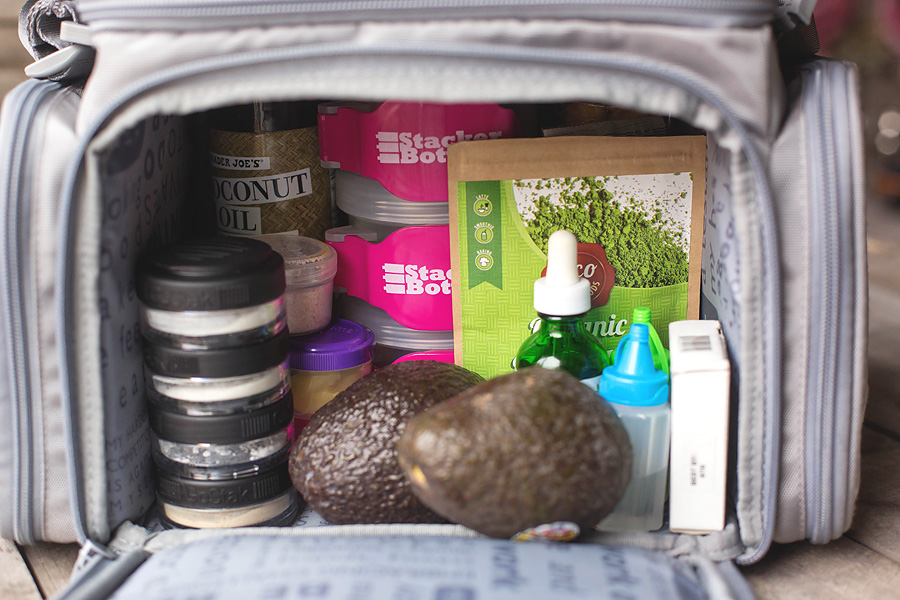 TOP VIEW-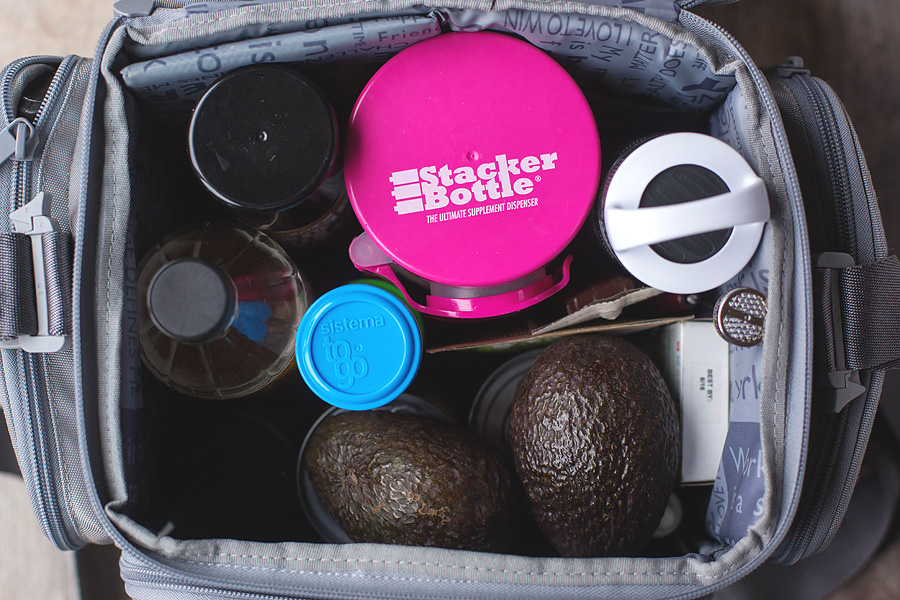 POCKET VIEWS-

Crazy right???  I even managed to sneak in a few other things like my vitamins and even a bottle of Trader Joe's coconut oil spray which I use for cooking!
Oh, and no trip (or day for that matter) would be complete without my collection of HydroFlasks…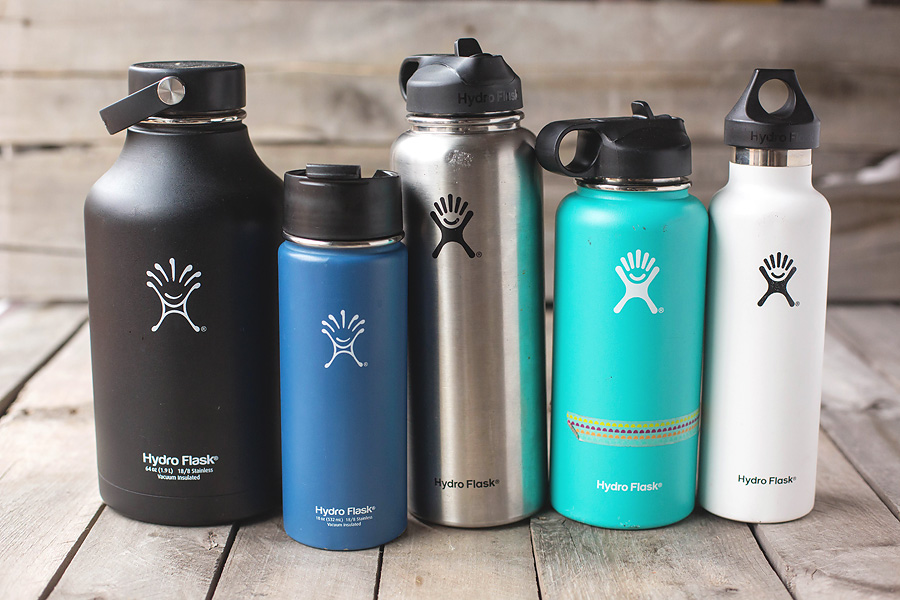 I've mentioned these MANY times before in previous blog posts and all over social media, but 4 years later and our family is still in love.  At least two of these gets used on any given day around here.  This is how and when we use them:
12 Ounce– my go to flask for all hot drinks.  Coffee, tea, and homemade keto lattes.  This one get used mainly on my daughters practice nights, tournament days, or if I'm away from home on a cold day/night.
21 Ounce– this is the one I carry around with me while on the go.  Water, iced tea, and other cold drinks is what I usually put in this one.
32 Ounce– Makena's beloved HydroFlask for ice water.  Practice, tournaments, conditioning, any & all things active.
40 Ounce– literally used each and every single morning.  40 ounces in me within 2-3 hours of waking up.  Lemon water, plain water or warm tea!  If its before 10AM, you can see this attached to me!  The husbands also has this size HydroFlask.  It's filled with his beverage of choice for his 10+ hours work shifts.  It stays just as cold from beginning of work until he comes home, even while sitting in a HOT car all day.
64 Ounce– the biggest of the bunch!  If I know I will be away from the house all day (like at a volleyball tournament), this is my HydroFlask of choice.
And last, but not least… here is a glimpse of all of this in action and how it was incorporated throughout our sweet little staycation:
We used to be the kind of family would book a standard hotel room for any and all trips.  Small, two beds, a bathroom, a small fridge (if we were lucky).  Then a few years ago, we decided to try out a townhouse/condo type rental… and we have not looked back since.  HUGE difference in overall comfort, more room to spread out, and most importantly for me (or anyone else who loves to eat), a FULL kitchen.
On this particular stay, we ended up getting a deal at the Marriot Coast Villas through our timeshare network so it worked out beyond perfectly!  Not only did we have two full bedrooms, two full bathrooms, a living room, and a full kitchen… we also had one of the best views we've ever had: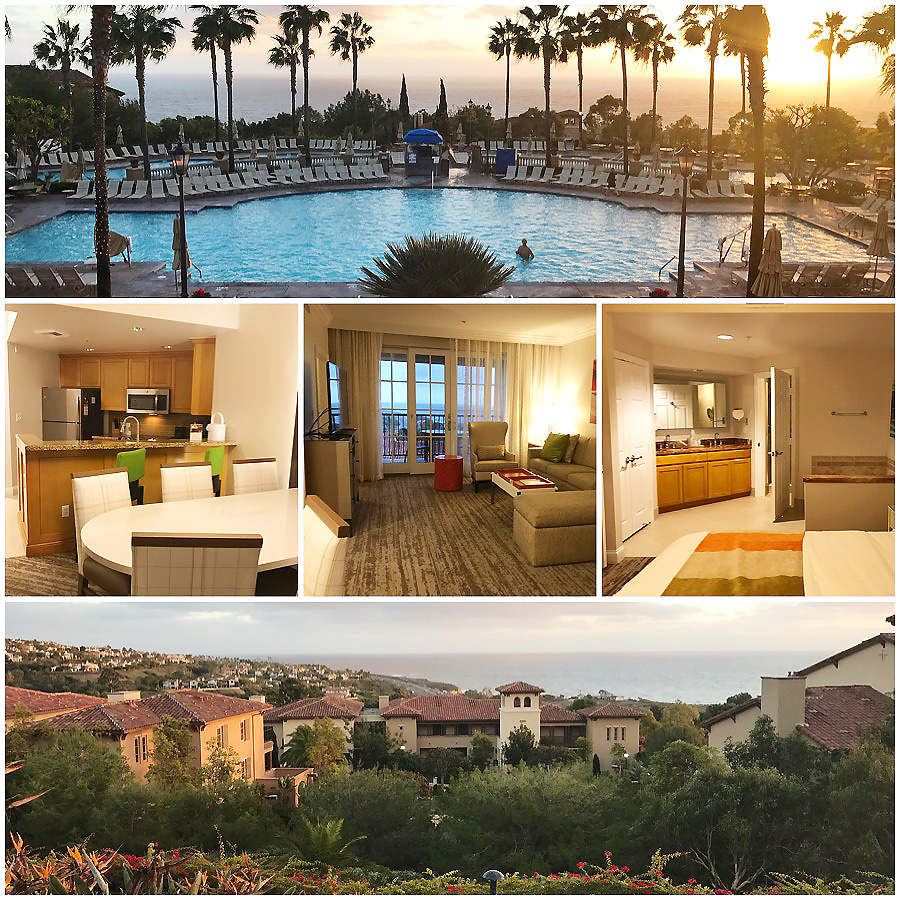 Regardless of this or any other trip we take, one of the first stops is ALWAYS the grocery store to stock up on some essentials.  The rest of the family got drinks, snacks, desserts, etc. and this was my portion of the haul: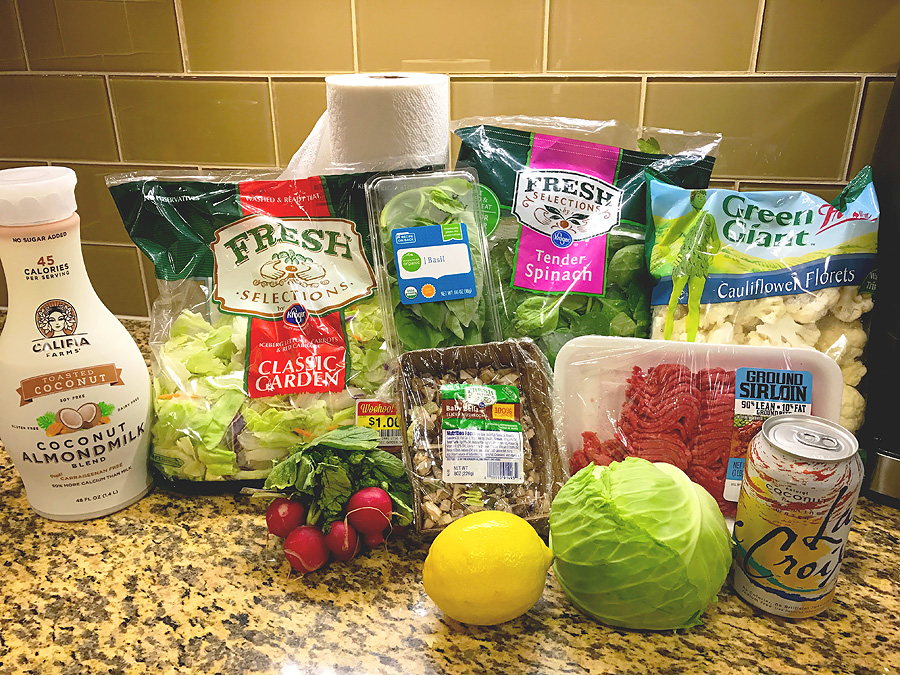 Calfia 'almond/coconut milk'
veggies (lettuce, spinach, cauliflower, basil, radishes, mushrooms cabbage)
lemon (for my water)
ground beef
and La Croix 'coconut' sparkling water
Since I do IF (intermittent fasting) and have for close to 3 years now, its SO much easier to prepare meals because I'm only doing 2 bigger feeds during the day.  Then I fill in with snacks and things in between if needed (which is why I brought things with me as well).  This haul would hold me over for a couple of days and I could make some stir fry's and salads for myself.
Once we got settled at the resort and did the quick shop, we headed out to dinner.  I checked out the restaurant we were going to and pre decided what I would be ordering.  I do this at home as well.  When you have food limitations, special diet, and a string food sensitivity to soy its imperative to be prepared.  After choosing the restaurant and what I'm going to eat there, I can get my little "keto food kit" ready.  It typically includes my Bragg's liquid aminos (replacement for soy sauce), pink salt, Tajin seasoning, digestive enzymes, and my salad dressing!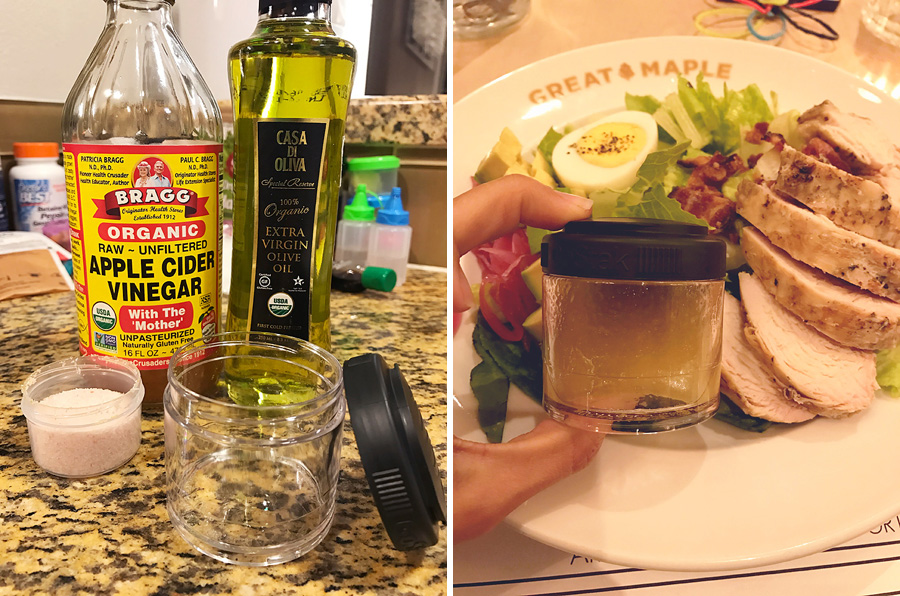 Super easy mix of apple cider vinegar, olive or avocado oil, and pink salt.  At home I would also add fresh finely chopped garlic, but forgot to bring/buy any!  Before heading out to dinner, I just whipped it up and put it in one of the little GoStak containers (pumpkin seeds were eaten in the car on the way to the resort :)).
After dinner, we headed back to the resort and I made my usual keto dessert: tea latte (freshly brewed hot tea, full fat coconut milk, 1 tbsp coconut oil, and stevia blended… MUST be blended) + SunButter sandwich on cinnamon bread which I prepped at home and brought with me.  I could eat this bread cold out of the fridge, but had the handy dandy toaster so a warm toasty one is what I chose!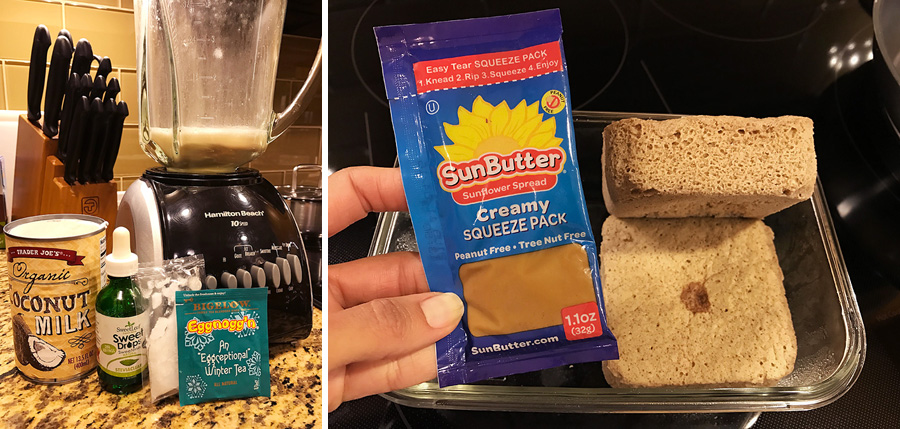 While eating my dessert, I prepared my first meal for the following day.  We never have any idea how long we will be at the tournaments so I wanted make sure I had provisions for at least one meal.  Using the stuff I got at the market, I did a simple stir fry of ground beef, mushrooms, and cabbage.  I cooked it in a non stick pan sprayed with that Trader Joe's coconut spray I brought, added some Bragg's liquid aminos, and then drizzled some olive oil and ghee on top.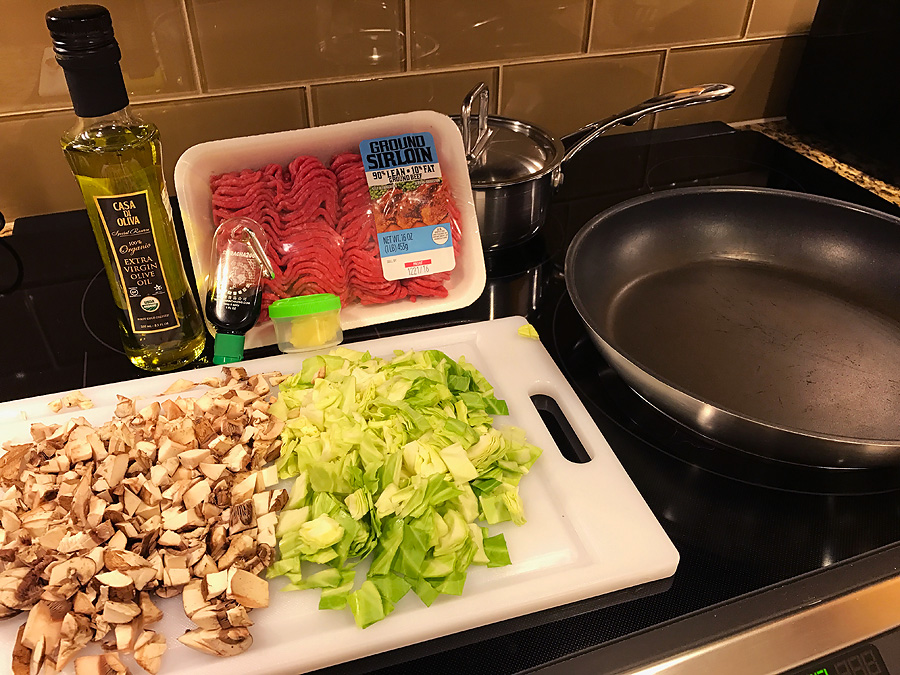 Once cooled, I placed in a container and it got stored in the fridge!  In the morning before we left for the tournament, I packed up my other FitMark 'Mason Bag' and loaded it up with everything I would need for the day.  The meal I made the night before, 40 ounces of water with lemon & stevia for the morning, 12 ounces of a tea latte (hot tea, coconut oil, stevia, maca powder, splash of almond/coconut milk), and the snacks I packed from home!
Tournament day.  Let's do this…
Drank my lemon water from 7am-10am, technically broke my "fast" with the tea latte sipping from 10am-11am, a bottled water from 11am-12:30pm, and since we were actually going to be done earlier than expected for the day I chose to save the meal I brought.  Instead, I just nibbled on some snacks from about 12:30pm-2pm.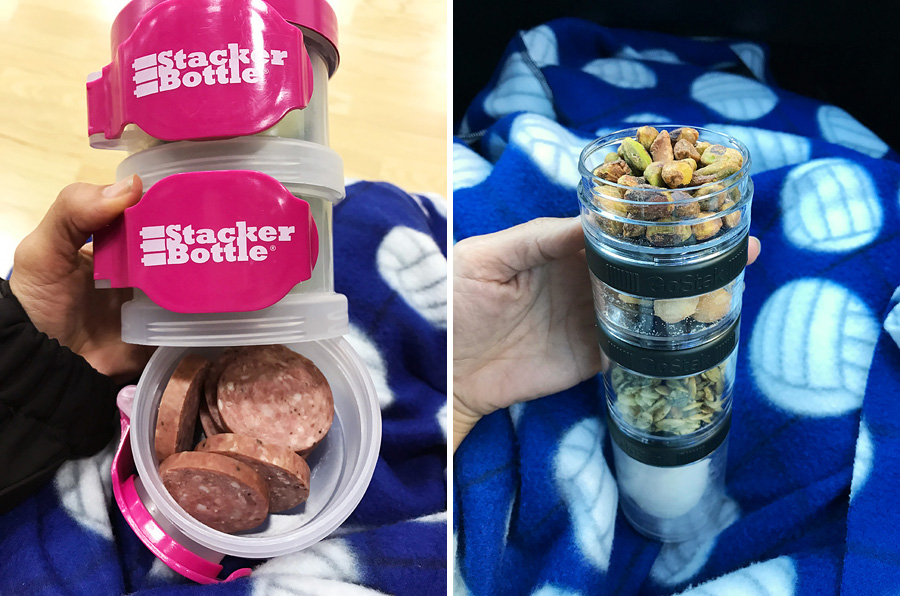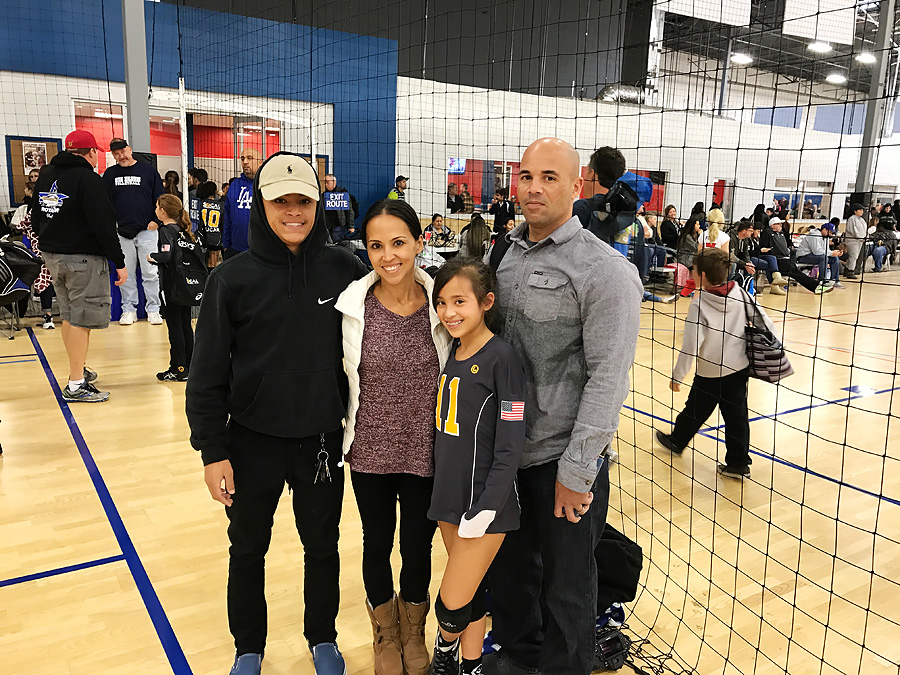 Tournament complete… ready to eat!
We headed to the Yard House for lunch (my technical break-fast/1st meal of the day) where I ordered a lamb burger (no feta cream cheese because I'm dairy free, arugula, caramelized jalapeño shallot relish served separately so I could control my portion, a side of steamed of steamed veggies, and a small salad).  As always, I had my keto kit with me so used another serving of my dressing and topped my steamed veggies with 2 tsps of ghee.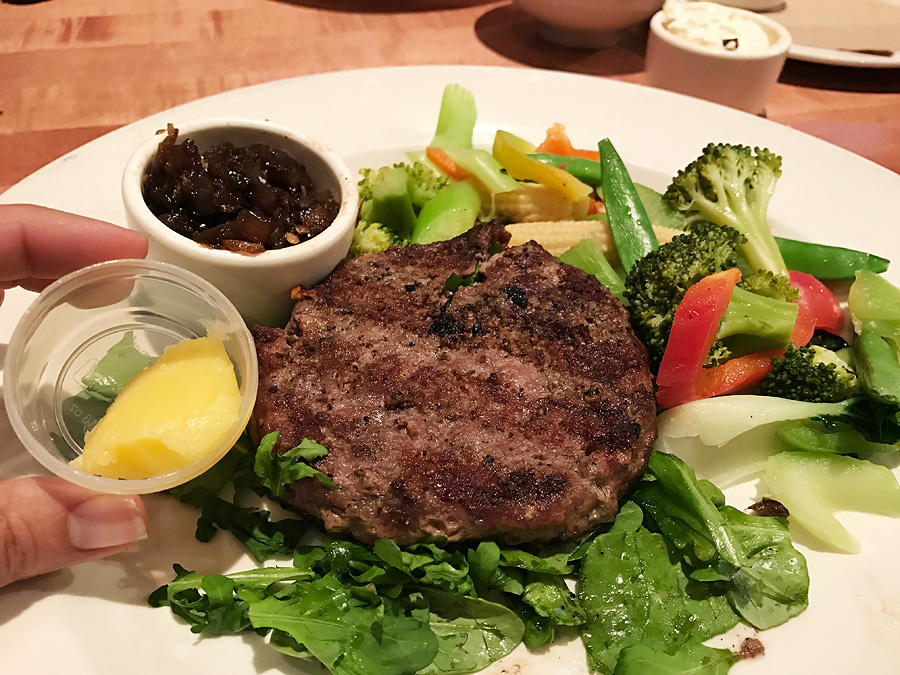 By the time we got home for the night, I was already starting to feel like crap from the traveling, long day of sitting at the tournament, lack of sleep the night before… oh the life of someone with chronic medical issues.  So many factors to consider and its often not a day by day kind of thing, my family and I live hour to hour!  I could be find one minute and then BAM, it hits.  Well, I was hit like a ton of bricks and all I wanted/needed to do was get back to the resort to rest my broken body!
The family had pizza and I made a quick salad and ate the meal I had prepped the night before since I didn't eat it earlier in the day.  Topped with ghee and aminos!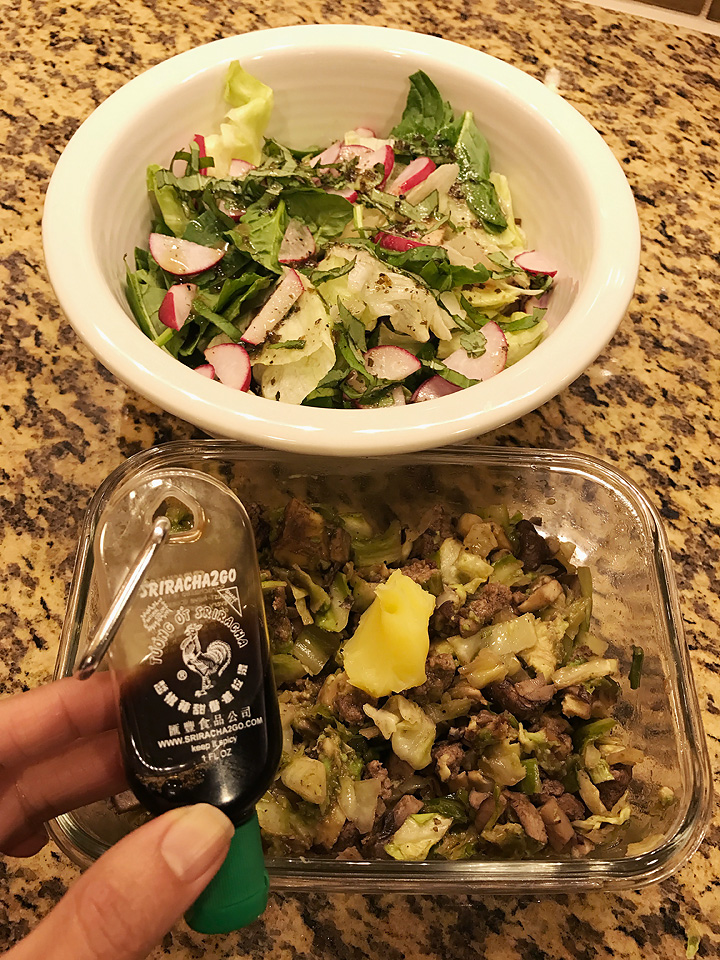 All this set on repeat for the duration of our stay which did end up getting cut short after I went from bad to worse… more on that in an upcoming blog post though!
All in all, I was easily able to stay on track with keto through planning, taking some basic preparations, and of course always striving to stay consistent with my nutrition/diet.  As with any way of eating you choose, it HAS to absolutely be approached  a lifestyle if you truly want to succeed. I consider myself a bit lucky as far as that goes because I didn't choose keto for weight loss like the vast majority of people.  When its about medical reasons, I find it much easier to maintain because its helped control so many of my pain & symptoms.  Hard to argue or get off track when your quality of life literally depends on it!
There you have it folks.  Traveling and staying on track with keto in a big nutshell!  It may look and seem overwhelming, but if your committed to a way of life you'll remain consistent & determined!  Prepping and having all of your basis covered will indeed guarantee success 🙂