'These make ahead hidden veggie breakfast sausage muffins and prepped daily school lunches will change your life!  Get your kids off to a great start everyday with a balanced breakfast and fueling nutritious lunches!'
I'm very very very excited to bring a new and very unique recipe to you today!  It's something I've been playing around with in my head for a couple of months now, but never quite worked up the courage to actually test a recipe out.  While the idea made sense in my own head for me to eat, I had absolutely NO intention of these also working for Makena's breakfast prep!
But they did work…
As it turns out, they exceeded my expectations actually.  Not only did I think they were pretty fabulous (for me to enjoy), I ended up having to make a second batch only a couple of days later because the whole family LOVED them.  And yet again, I'm going to show you how I've even hidden some veggies in these to boost their nutritional value even more… yup, heard that one right!
Can you guess what vegetable I may have put in them?
broccoli?
zucchini?
spinach?
carrot?
kale?
All perfectly wonderful options, but nope!  Once again, I have turned to one of the most versatile vegetables I've ever come across…
RICED CAULIFLOWER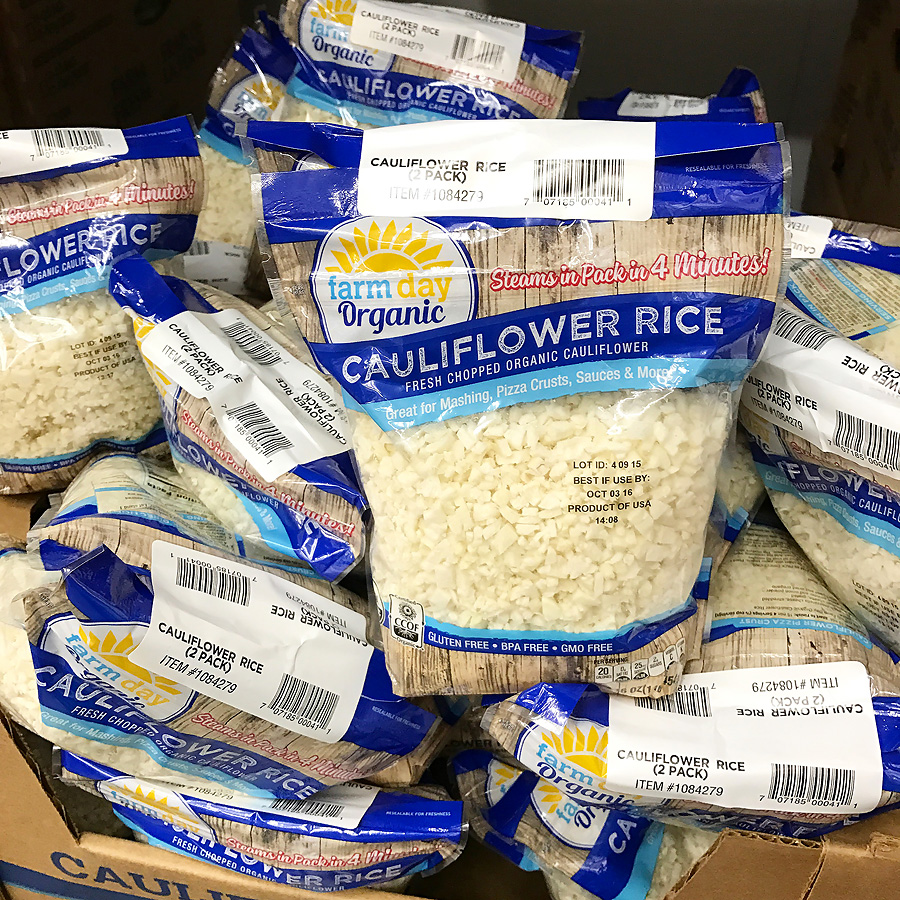 These packaged bags from Costco are so unbelievably awesome.  I used to buy the smaller bags from Trader Joe's or Target, but I knew it was only a matter of time before Costco got a hold of the idea!  I gotta hand it to that company, they sure do stay on top of trends!!!  These big bags started to appear in the produce cooler about 4-6 months ago and I for one was STOKED to see them!
Fried "rice", cilantro lime "rice", quick stir fry's, mashed NO-tatoes, vegetable soup, stews, and so many more ideas for riced cauliflower.  I pushed the boundaries a bit further by BAKING with it this time though!
Who knew?
Apparently, I did 🙂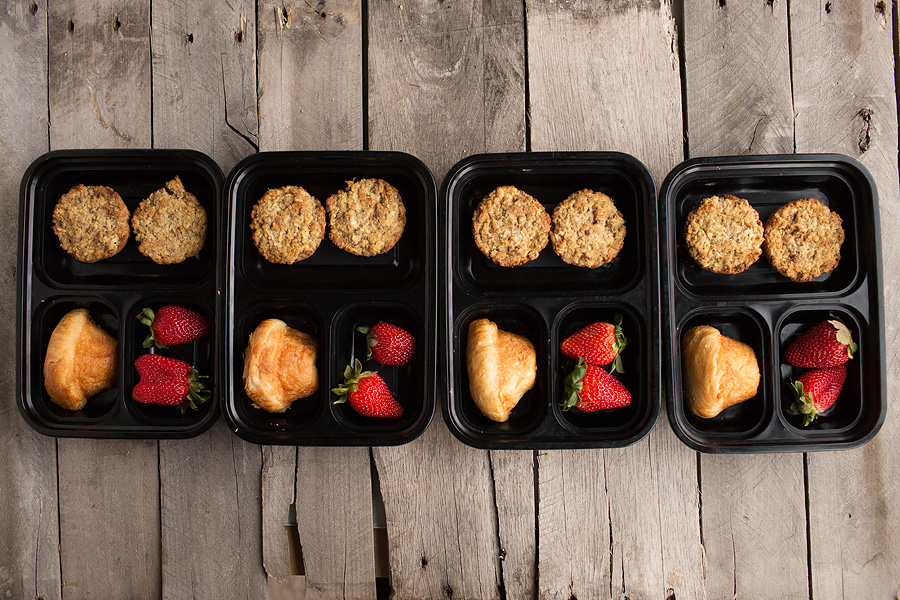 Can you believe one of the main ingredients in these gorgeous, HEALTHY breakfast sausage muffins is RICED CAULIFLOWER???  And what's even more profound is your kids (and anyone else of that matter) will have NO idea there are vegetables hidden in them!!!  You know I LOVE me some hidden veggies!  Any chance I get to boost the nutrient density of recipes, I'm all in.  And its extremely easy to hide the riced cauliflower in many recipe applications.  Sometimes you can tell something 'funny' is in a recipe because of its color (green is always a dead give away haha), but with riced cauliflower, nobody is any the wiser!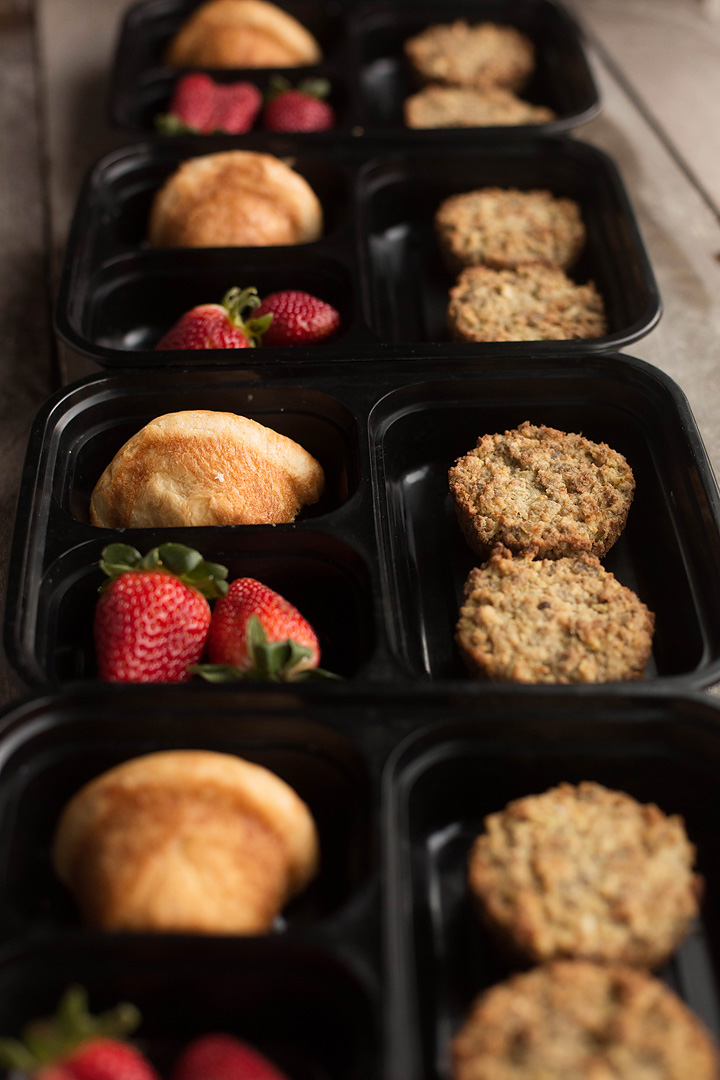 Remember I first made this recipe for myself, but after I had my daughter try them she requested them for HER breakfast as well!!!  For her prep, I paired the "hidden veggie" breakfast sausage muffins with a homemade pop over and a couple of freshly picked strawberries.  Looks pretty tasty to me!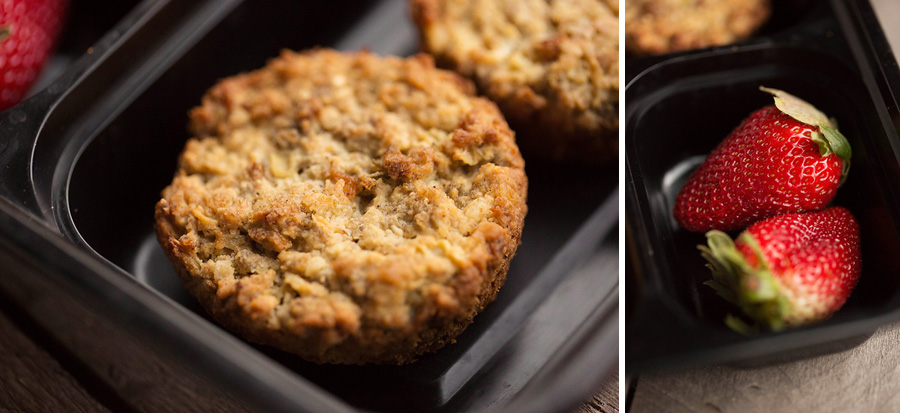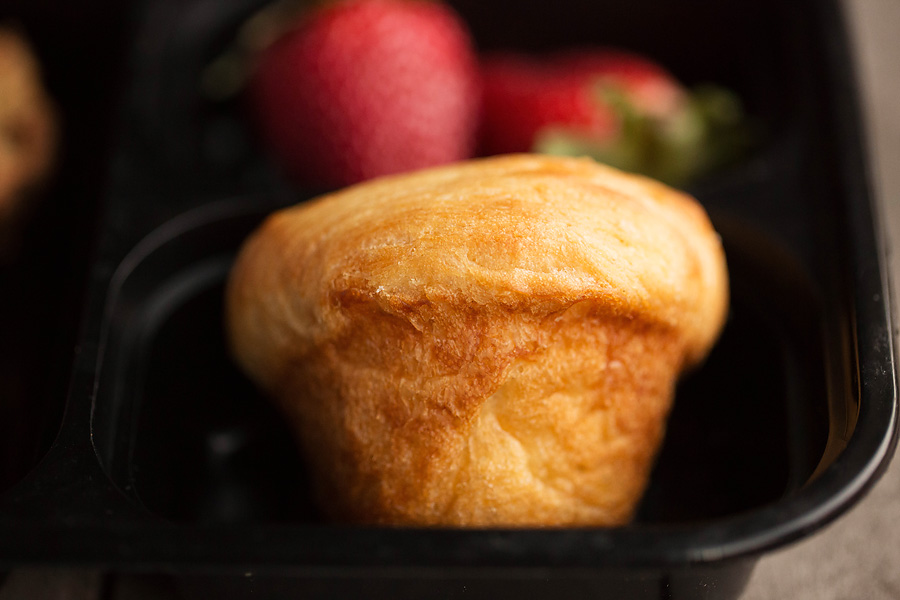 Breakfast fit for my little princess!  Appropriate portions, balanced macronutrients (protein, carbs, and fat), nutrient dense, wholesome ingredients, and SO good!  You cannot ask for much more than that friends!  Each morning Makena or I just grabbed a container from the fridge, popped the sausage muffins into the toaster oven (this is my favorite way to re heat because it crisps food back up), heated the pop over in the microwave for 10 seconds, and breakfast is served!  This was a great prep for eating on the go also.  There was a day where we were running really late so Makena had to eat in the car on the way to school… no fork or spoon required here 🙂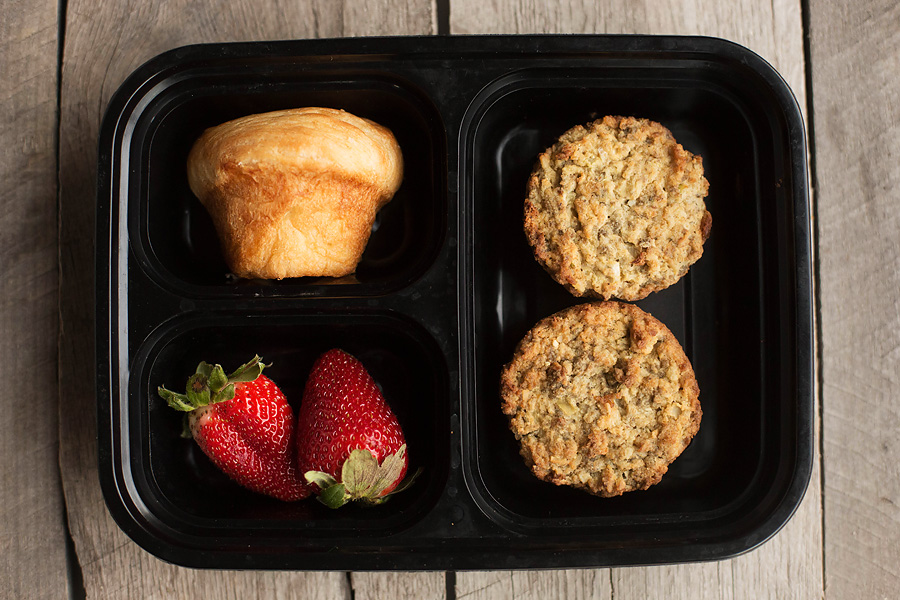 Breakfast Sausage Cauliflower Muffins

Print recipe
Ingredients
1 Large whole eggs
1 tablespoon garlic powder
3 tablespoons butter or coconut oil (melted)
2 tablespoons minced onion
1 tablespoon finely chopped rosemary
1/4 teaspoon pepper
3/4 cups milk of choice
3 tablespoons coconut flour
2 tablespoons psyllium husk
1 1/2 teaspoon baking powder
1 1/2 cup riced cauliflower
1/2lb cooked & cooled ground sausage
Optional
1/2 cup grated cheddar cheese
Directions
Step 1
Preheat a cast iron skillet or pan and coat with non stick spray or butter. Cook sausage thoroughly. Remove from heat and let cool.
Step 2
Preheat oven to 375 degrees and coat with non stick spray. Add 1 tsp of butter or coconut oil to the bottom of each 'cupcake' space.
Step 3
In a large bowl or stand mixer add egg, butter, and milk. Whip until frothy. Add remaining ingredients (cauliflower, cooked sausage, coconut flour, psyllium husk, and spices). Mix well until all ingredients are evenly incorporated. Stir in optional cheese if desired.
Step 4
Remove heated pan from oven and portion/scoop batter on top of melted butter. Cook for 30-35 minutes until top and edges are golden brown.
Nutrition Facts
Serving Size 1 muffin
Servings Per Container 12
---
Amount Per Serving
Calories 82
Calories from Fat 54
% Daily Value*
---
*Percent Daily Values are based on a 2,000 calorie diet. Your daily values may be higher or lower depending on your calorie needs.
Here were the lunches for the week:
MONDAY:
Turkey & cheese sub sandwich, BBQ hips, apple slices, and mixed veggies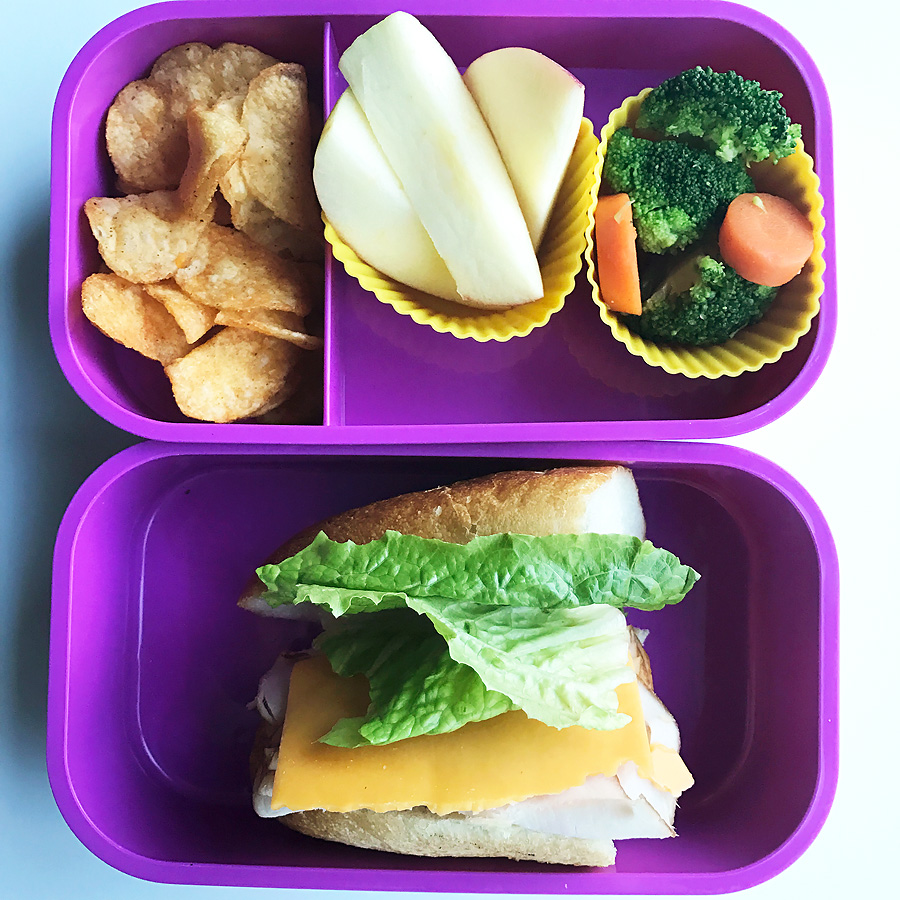 TUESDAY:
Leftover terrayaki chicken/rice/zucchini, apple sticks, seaweed snacks, and pistachios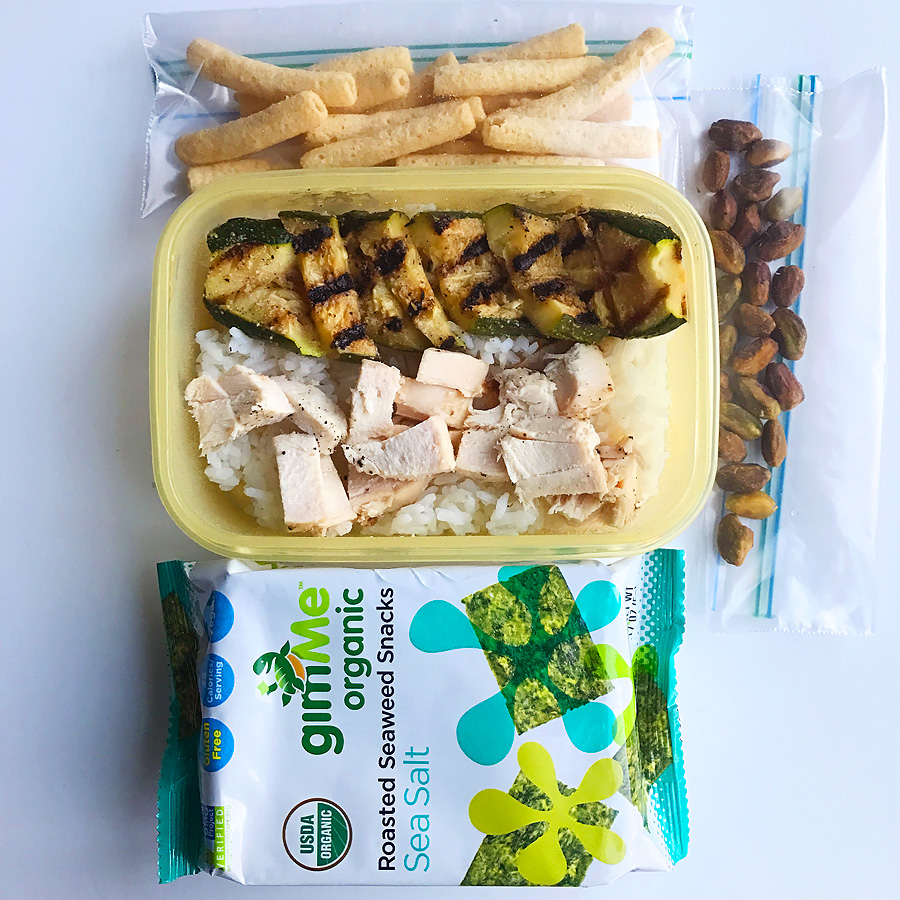 WEDNESDAY:
Leftover shredded chicken tacos, celery sticks, blueberries, and cheese crisps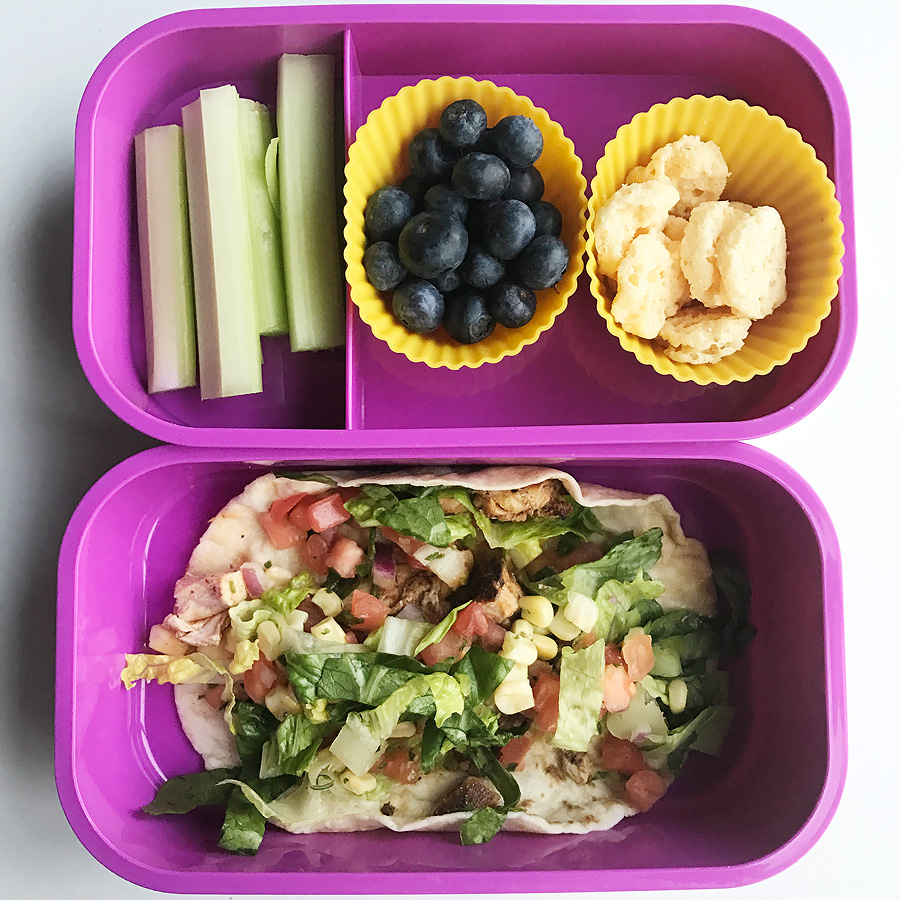 THURSDAY:
Leftover cheese ravioli's, peas, rice crackers, and strawberries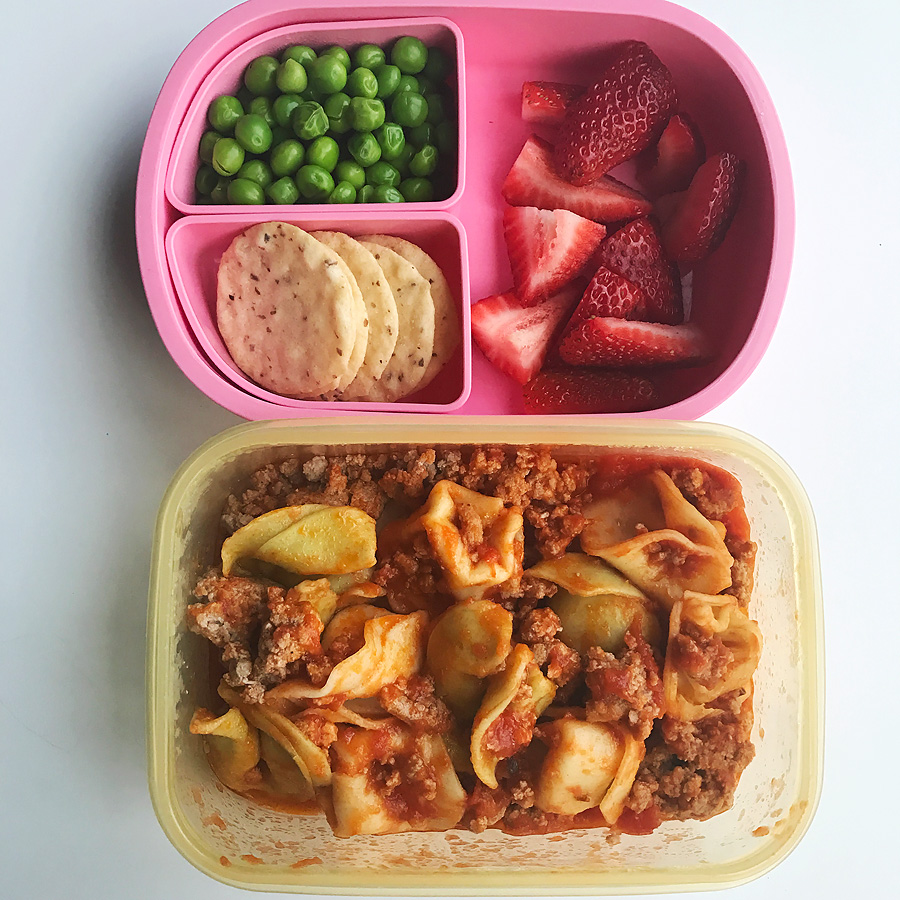 FRIDAY:
Leftover carnitas tacos, tomato slices, gold fish, and blueberries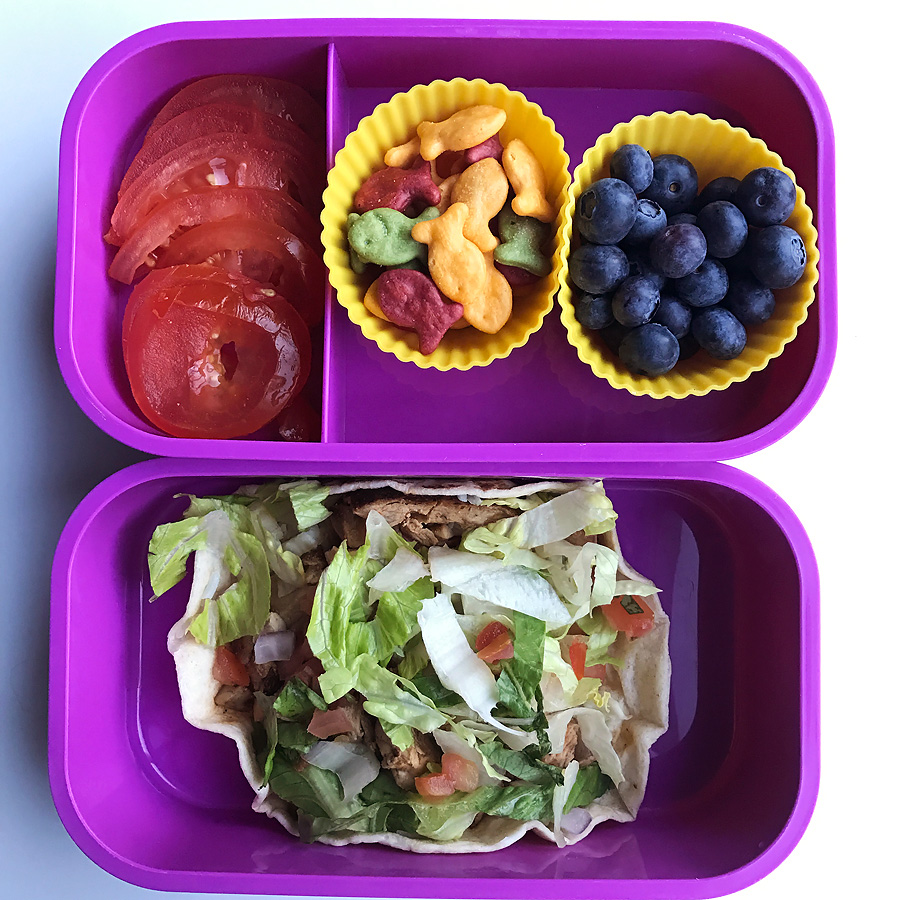 And here are all of previous prep weeks right at your finger tips:
Find me on Facebook:


Find me on Instagram for daily food inspiration, ideas, and tips: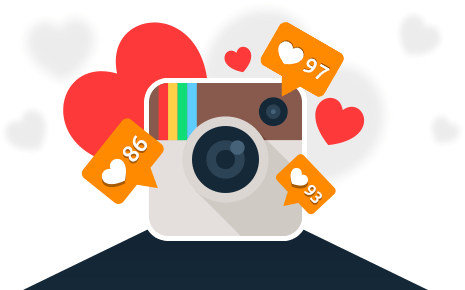 MY FAVORITE FOOD & MEAL PREP SUPPLIES