'These make ahead pitaya berry heart waffles and prepped daily school lunches will change your life!  Get your kids off to a great start everyday with a balanced breakfast and fueling nutritious lunches!'
Happy Valentine's week!
We aren't particularly big on celebrating this day around here, my husband seems to be the only one who cares much about February 14th.  I'm certainly not like most women when it comes to this 'holiday'.  To be honest, I'm kind of a scrooge when it comes to any and all things Valentine's Day.  I don't wear jewelry.  I don't like candy.  I've been over stuffed animals since I was eight years old.  Going to an over priced and overly crowded restaurant to eat doesn't sound fun to me.  And I think it's absolutely absurd to spend any amount of money on flowers that you'll only be able to enjoy for a few days… then you get to watch them wilt, turn brown, and die.  Buy me some new tennis shoes, comfy yoga pants, pajamas… hell, go pay a bill instead!  Those things make so much more sense to me than some flowers!
Very practical woman here.
Oddly enough, Makena feels the exact same way about Valentine's Day as her mother.  Although unlike me, she'll gladly accept chocolates anytime of the year (preferably anything with a mint chocolate combo), but she couldn't care less about flowers or going overboard just because its technically February 14th.  So my husband never knows what to do for Valentine's Day.  Can't win for anything.  The first few years we were together, he would buy me a huge bouquet of expensive flowers, jewelry, and a big assortment of chocolate truffles.  While most women were appreciative of their partners February 14th efforts, I was usually found snapping at him.  "Why on earth would you waste so much money?  You do know these will all be dead by the end of the week right?  Don't we have a pretty big water bill this month?"
Poor guy…
But eventually he learned.  Now he acknowledges the day (because he still thinks deep down I do care… which I don't… at all), but at least he doesn't buy huge floral arrangements anymore for me (ever).  We've moved from typical to practical when it comes to any and all things Valentine's Day!
All that being said though, even though both Makena and I don't care for anything Valentine's related, after the horrendous few weeks we have had I wanted to do something a little bit special for her breakfast prep this week.  Nothing over the top, but I made sure she had her favorite breakfast food (waffles) and that hearts would be included…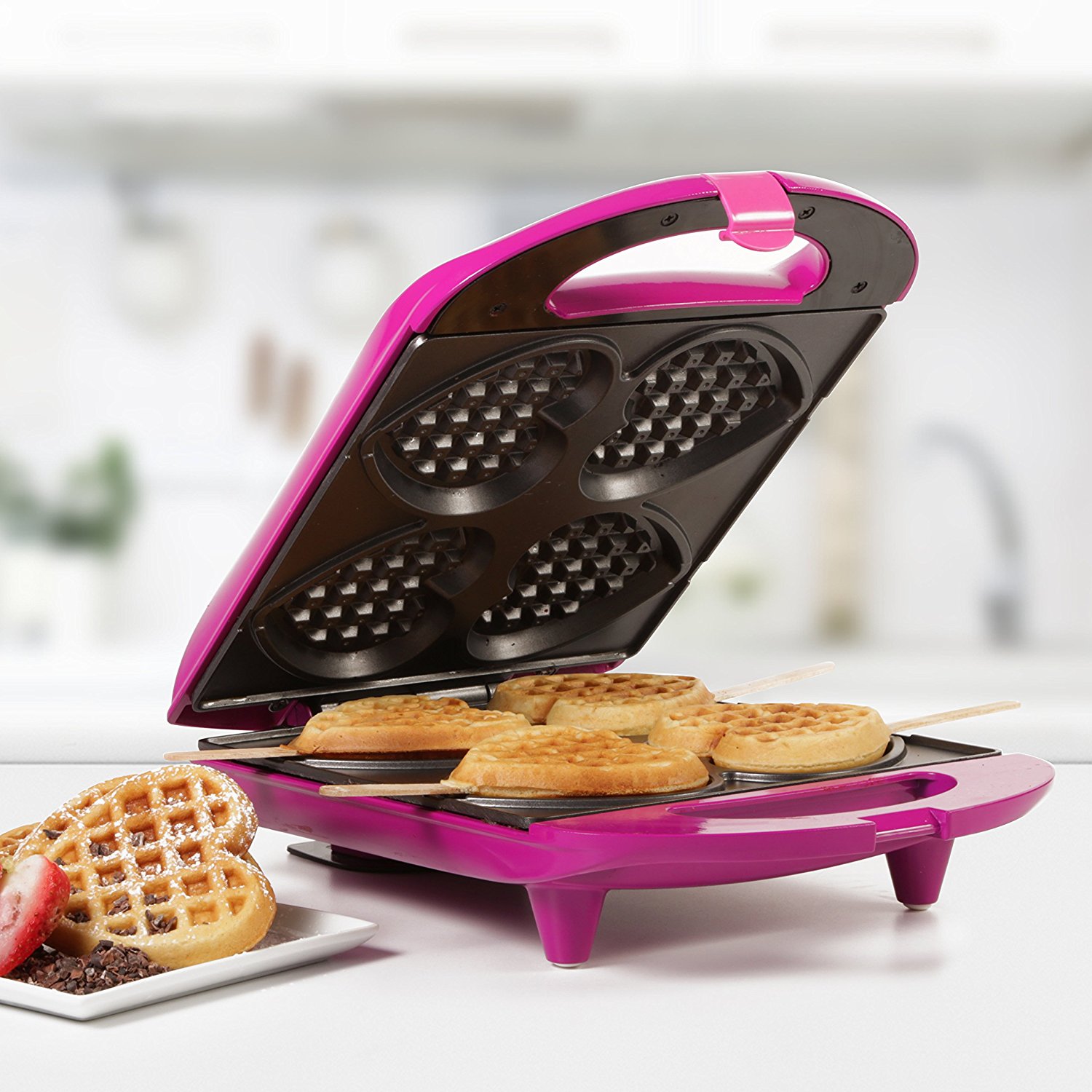 Oh yes friends.  I bought yet another waffle maker!  How stinking' cute are these HEART waffles?????  This is exactly what I mean though… practical!  She needs breakfast, she loves waffles, and now its a themed breakfast prep to celebrate the "holiday" just like that!
Aside from being the cutest waffles ever, another thing I LOVE about our new waffle maker is that I can make FOUR at a time.  This makes fresh toasty waffles on the weekend a breeze and breakfast prep even easier from now on.   I've mentioned many times how much of a fan I am of pancakes because you can make a bunch on a griddle pan in no time, now I can knock out four waffles at a time also!
Batter up!  Everything gets tossed in a high speed blender (love you VitaMix)… one of the reasons why I LOVE pancakes and waffles for breakfast prep!  Just so easy!  Also, if you really want a more intense berry floor in these PLUS some additional nutrients, be sure to add in some KidzShake "strawberry" protein.  Or if you prefer, you could also add in fresh strawberries too.  Lots of options when it comes to waffle & pancake batter!

Pitaya Berry Heart Waffles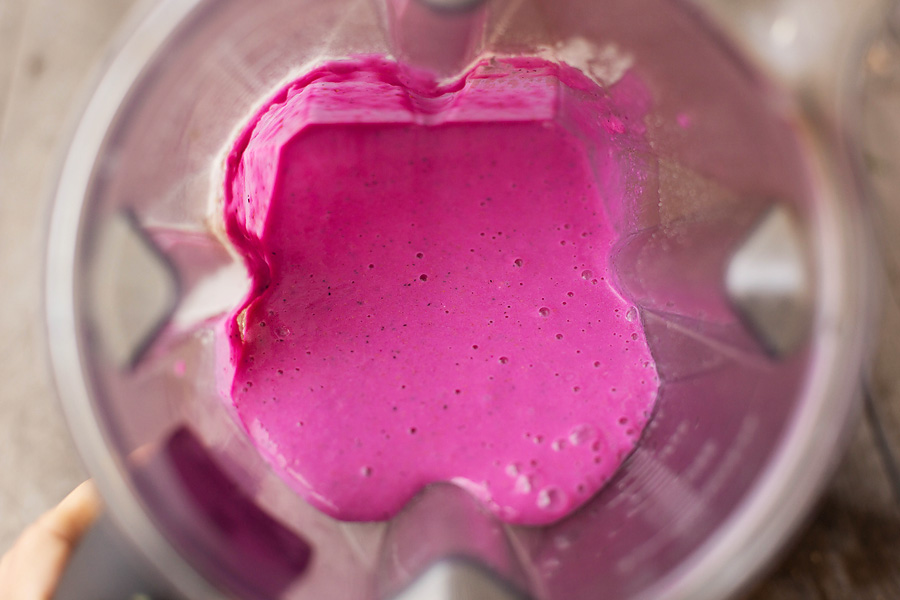 The color of this batter is so stunning and intense!  If you aren't familiar with Pitaya, please do yourself a favor and check it out.  I buy mine locally, but you can also buy a case of it on Amazon.  They are great for smoothies, smoothie bowls, mixed drinks, ice cream, pie fillings, popsicles, and even baked goods!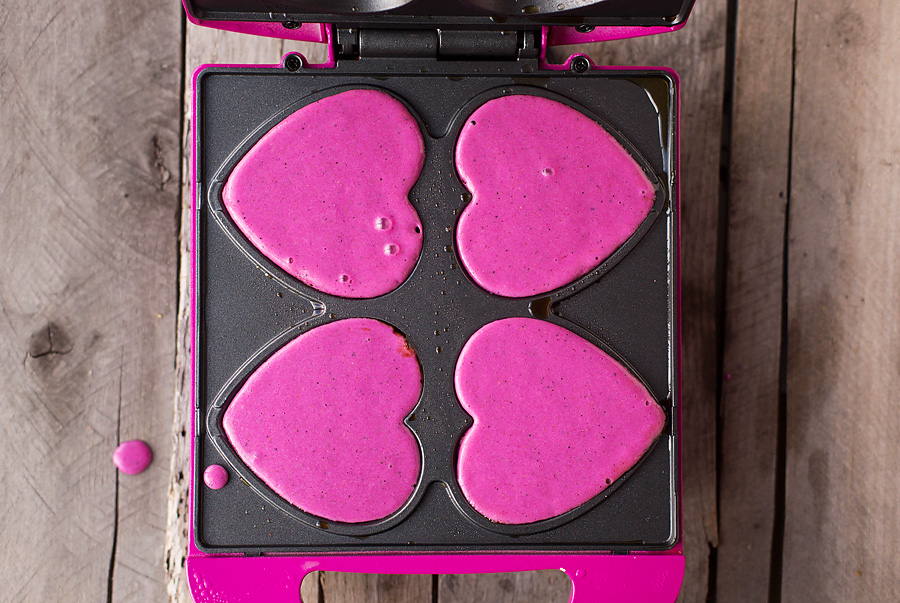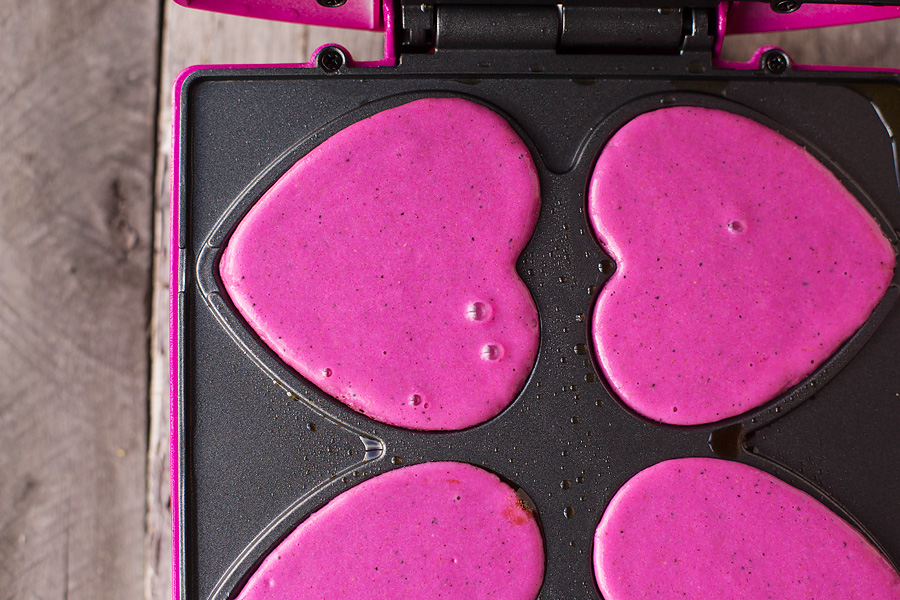 However, while that color is long lasting in the majority of those other applications… it doesn't last too long in certain baked goods… like waffles LOL!  How anticlimactic are these???  Words can't even describe my disappointment once I popped the top off of the waffle maker!  But still, pitaya berry heart waffles?  We are definitely still in!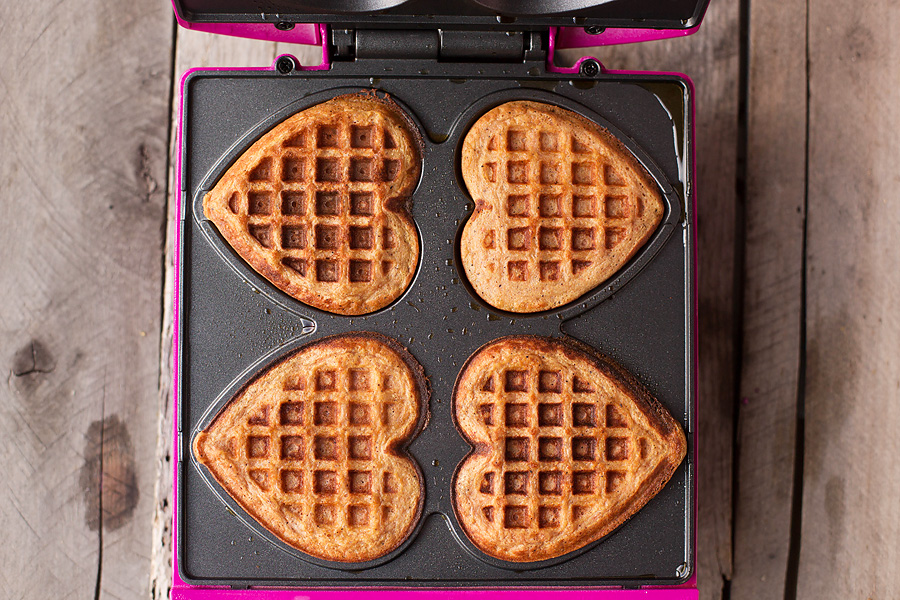 Hahahahahahaha.  Still freaking adorable because, um HEARTS… but a let down in terms of color for sure!  Luckily these taste awesome and the shape will put a smile on anyone and everyones face 🙂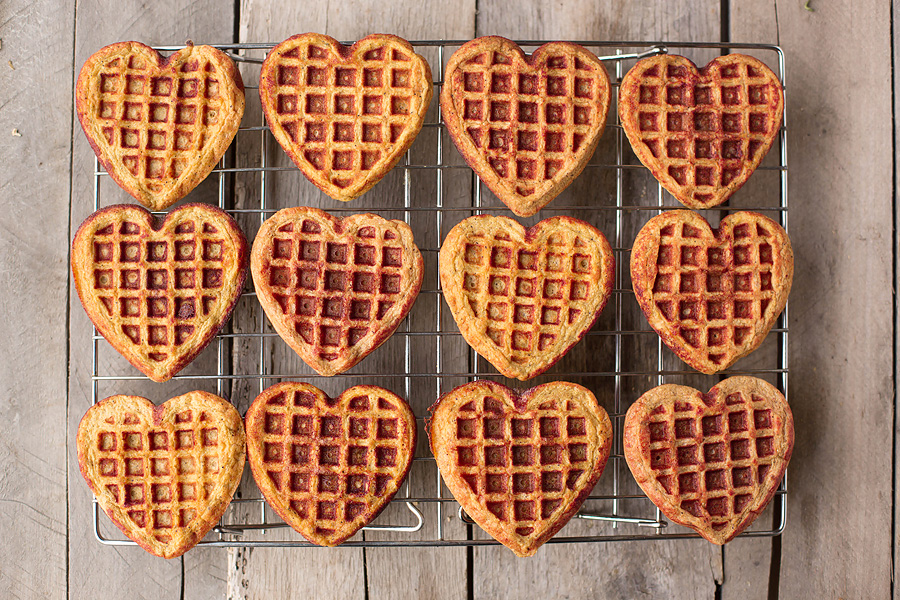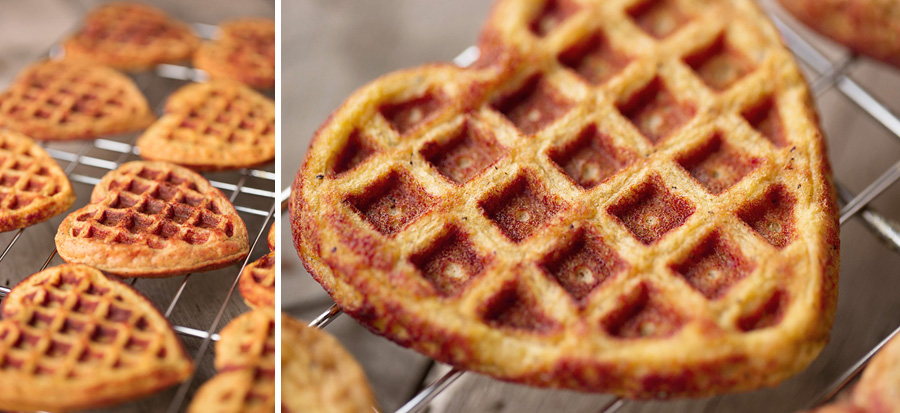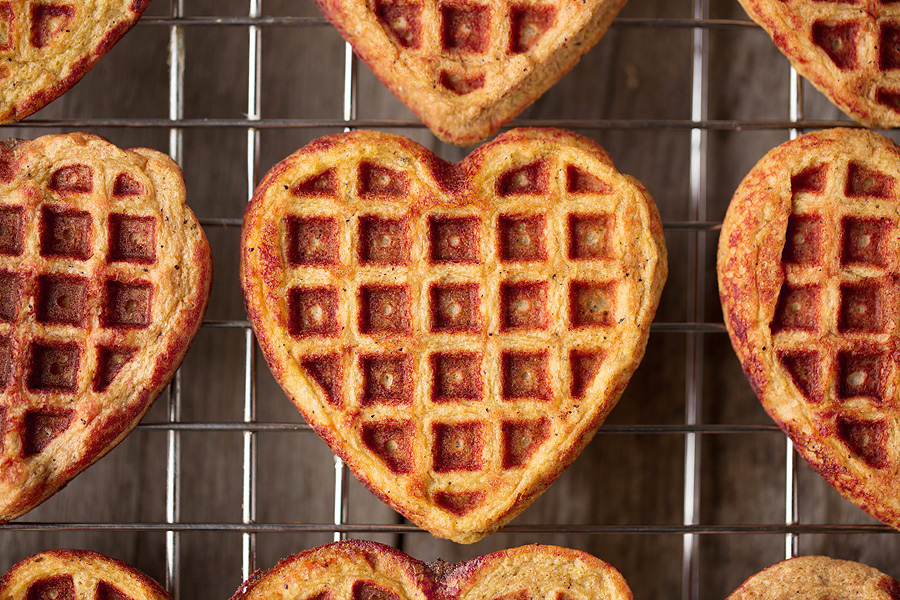 Toasty, crispy on the outside, tender and fluffy on the inside, and you can still little hints of pink (faintly anyways)!  Making these waffles for the school week took a total of about 15 minutes.  Batter and then 3 rounds of waffle making.  And to make sure Makena's breakfast was nice and balanced with fuel, I made a batch of scrambled eggs while these were baking up!
Once the pitaya berry heart waffles and eggs were cooled, I threw them in our "2 compartment" meal prep containers and added a few raspberries.  Don't you think this makes for the perfect Valentine's week breakfast prep???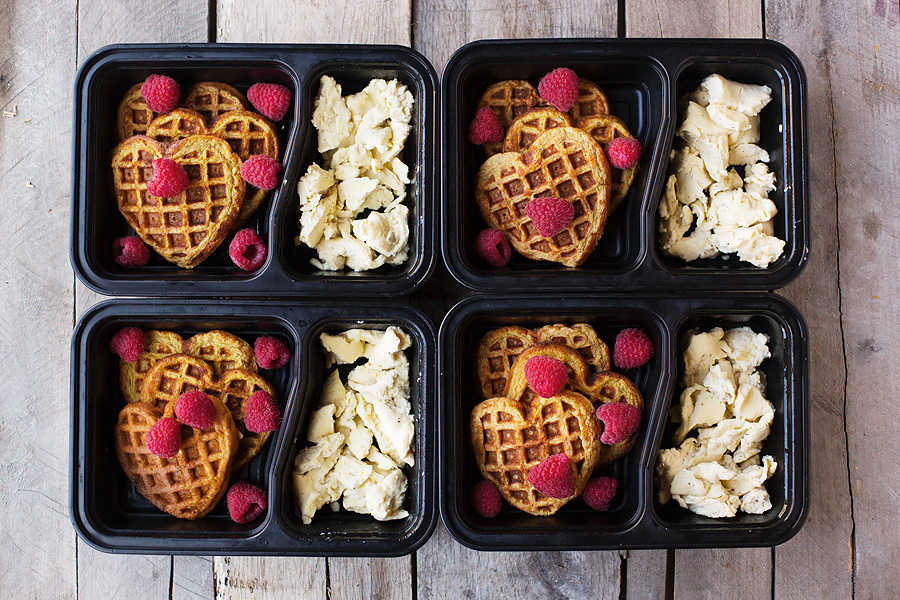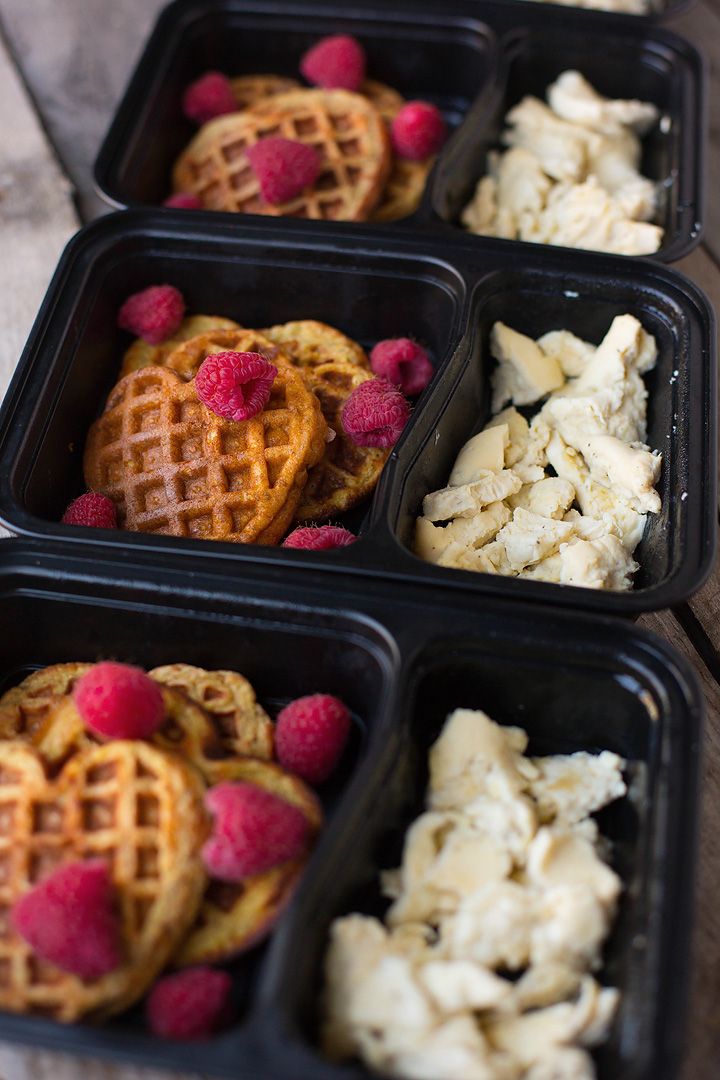 Yup, adorable!  This breakfast prep definitely cracked a smile on Makena's face!  Any traces of "good" feelings right now are extremely important to us and last week she was able to start her rough mornings with a bit of "love"!  I think these scream love actually 🙂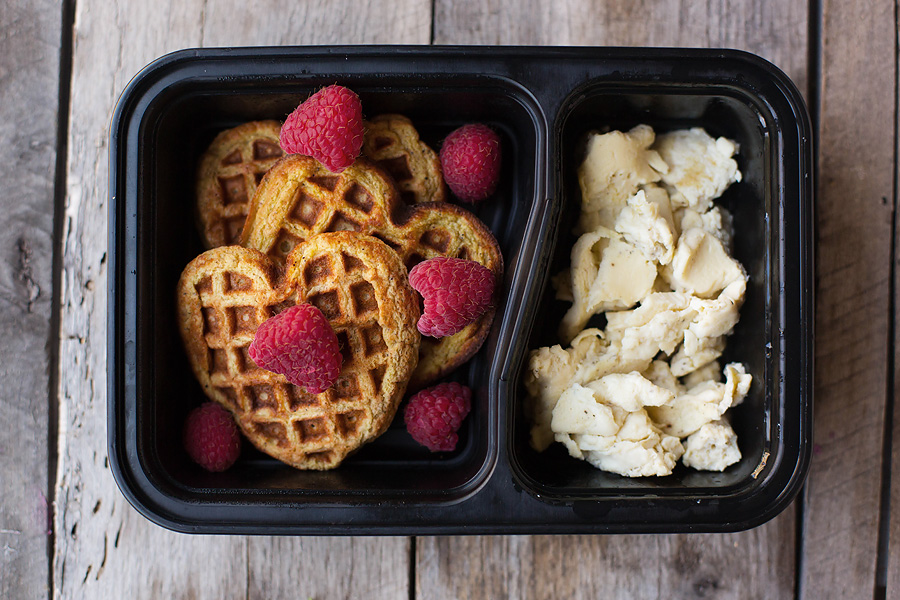 Pitaya berry heart waffles… cooked, portioned, stored, and sealed!  Into the fridge they go for quick, easy, and effortless breakfasts for the week!  Each morning I could grab a container, place the waffles in the toaster, reheat the eggs in the microwave, and then top with maple syrup to serve.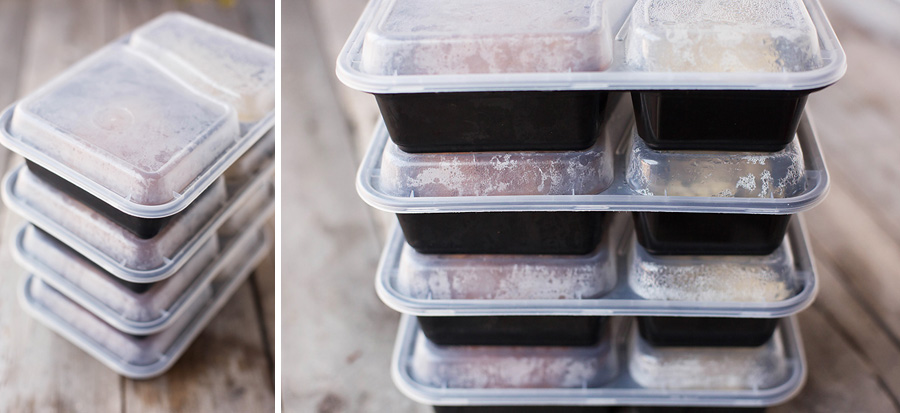 Pitaya Berry Waffles

Print recipe
| | |
| --- | --- |
| Serves | 15 |
| Prep time | 5 minutes |
| Cook time | 10 minutes |
| Total time | 15 minutes |
Ingredients
1 1/4 cup milk of choice
1 Large whole eggs
1/4 cup Strawberry MuscleEgg egg whites (or plain egg whites)
1 packet Pitaya Plus
2 tablespoons melted coconut oil or butter
2 tablespoons stevia powder or sweetener of choice
1 cup Kodiak Cakes 'gluten free' or 'Super Food' mix
2 tablespoons coconut flour
1 teaspoon baking powder
1/2 teaspoon baking soda
1/4 teaspoon salt
Optional
2 scoops KidzShake 'Strawberry' Protein
Directions
Step 1
Add all ingredients to a high speed blender in the order listed. Mix on high until smooth. Let sit for 3-5 minutes. Preheat waffle maker or griddle (for pancakes).
Step 2
Coat waffle maker or pan with non stick spray. Cook waffles (or pancakes) for 2-3 minutes per side until golden brown.
Note
NUTRITIONAL INFORMATION (makes 15 waffles): calories- 55, fat- 3 grams, carbs- 6 grams/fiber- 1 gram, protein- 2 grams PER WAFFLE
Nutrition Facts
Serving Size 1 waffle
Servings Per Container 15
---
Amount Per Serving
Calories 55
Calories from Fat 27
% Daily Value*
---
*Percent Daily Values are based on a 2,000 calorie diet. Your daily values may be higher or lower depending on your calorie needs.
Lunches for the week…
MONDAY:
Chicken hummus taco, olives, cucumber, and raspberries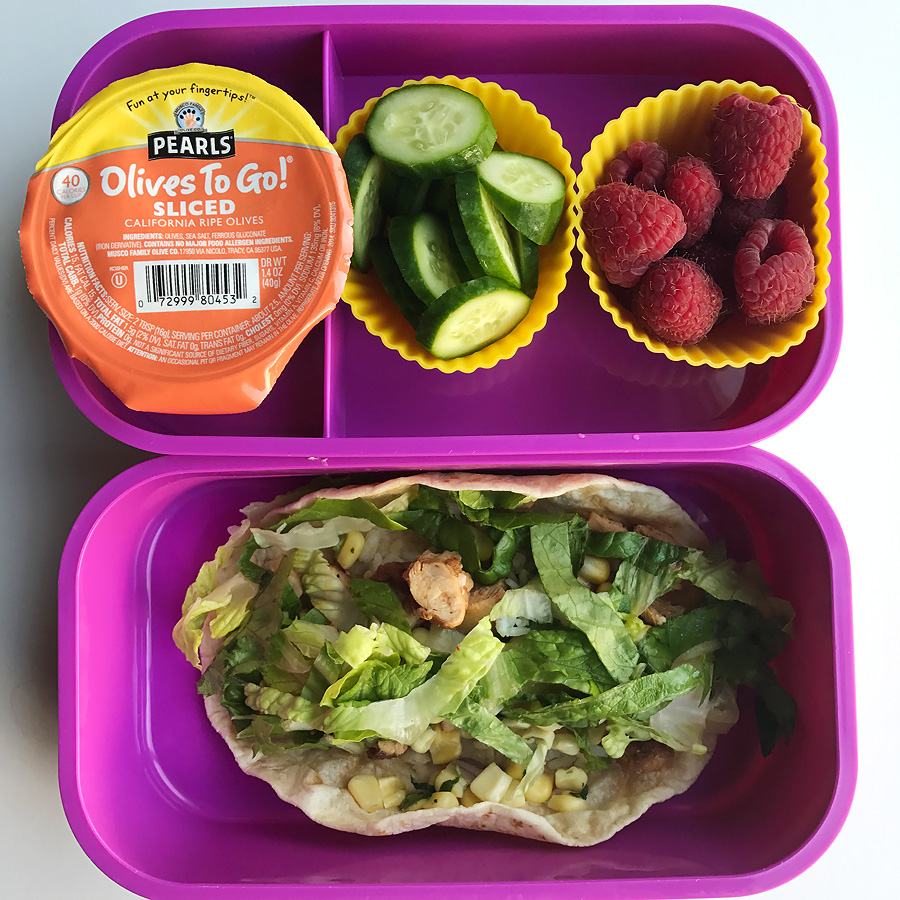 TUESDAY:
Grilled chicken sandwich, oranges, celery, and potato sticks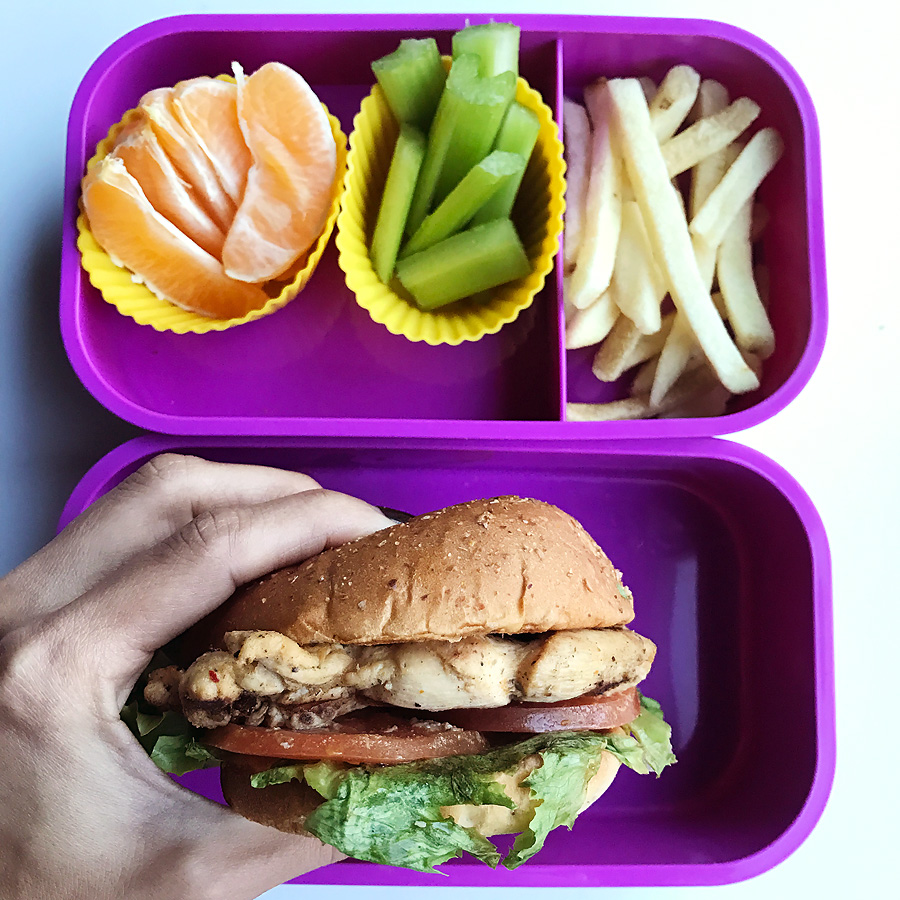 WEDNESDAY:
Chicken fettucini, blueberries, cucumber, and teddy grahams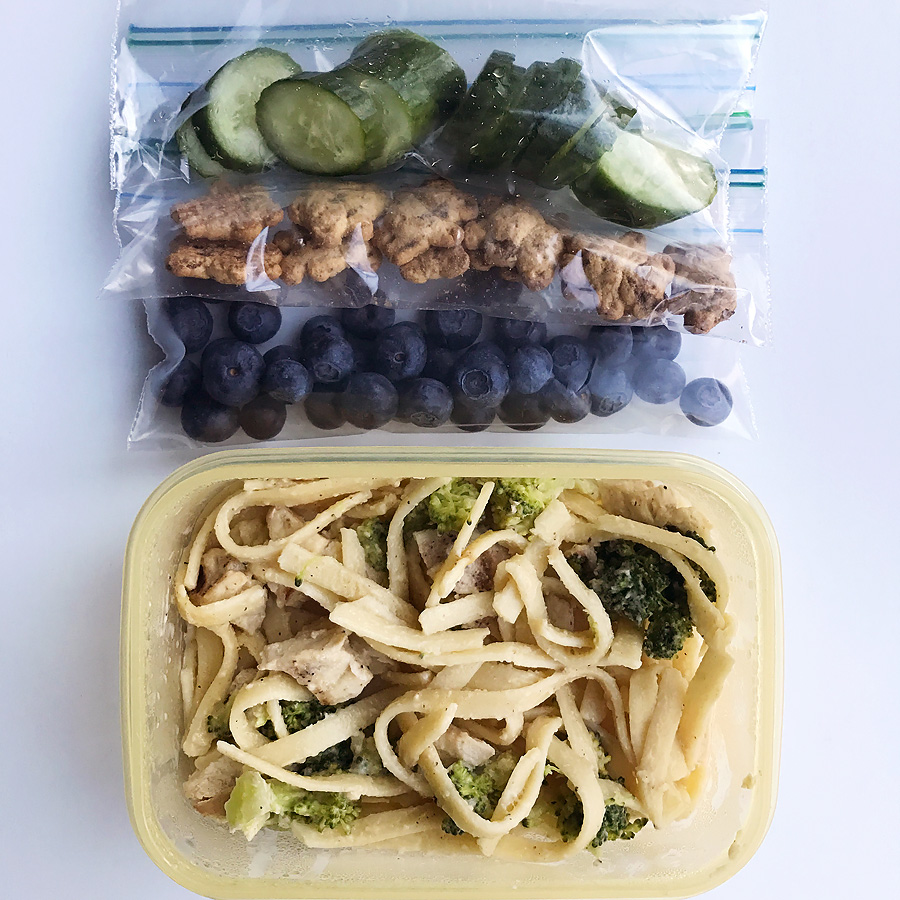 THURSDAY:
Leftover Chipotle chicken taco, blueberries, snap peas, and herb crackers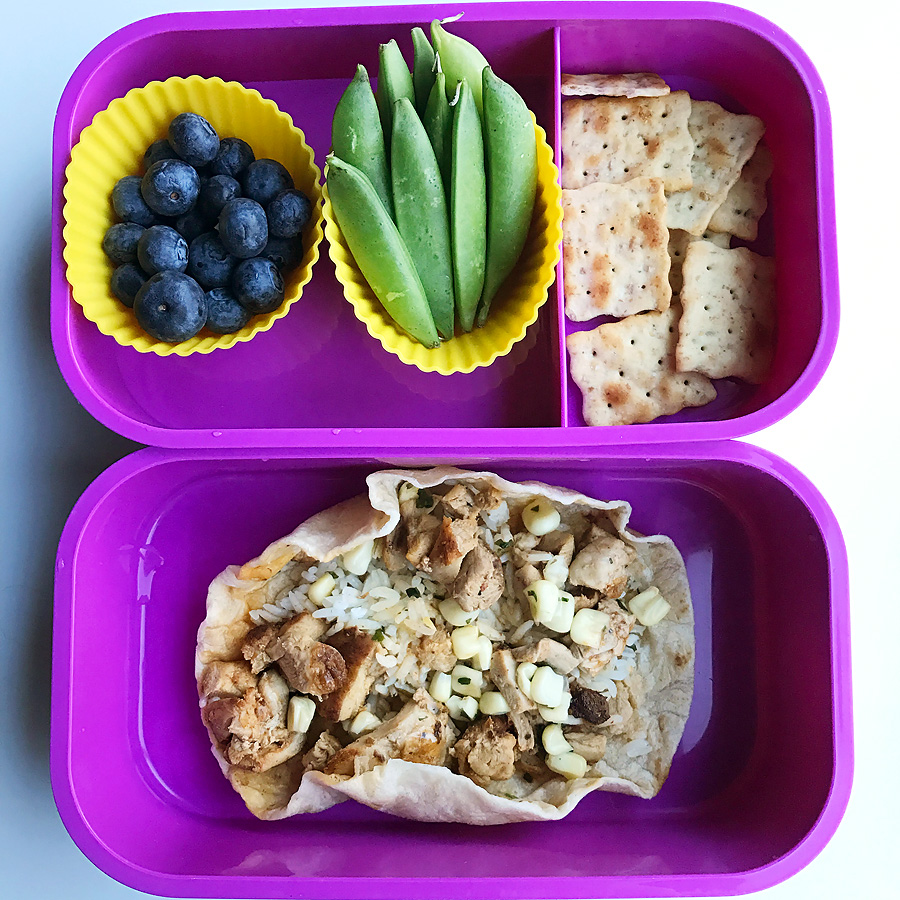 And here are all of previous prep weeks right at your finger tips:
Find me on Facebook:


Find me on Instagram for daily food inspiration, ideas, and tips: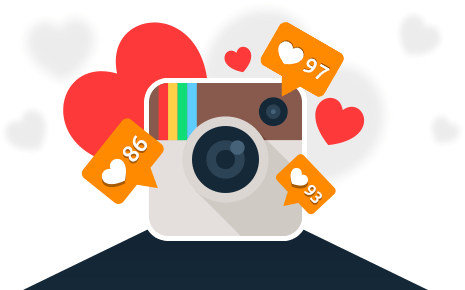 MY FAVORITE FOOD & MEAL PREP SUPPLIES