'Birthday cake pancakes make for a quick and easy make ahead breakfast idea!  These are fun, bright, delicious, AND healthy for you!'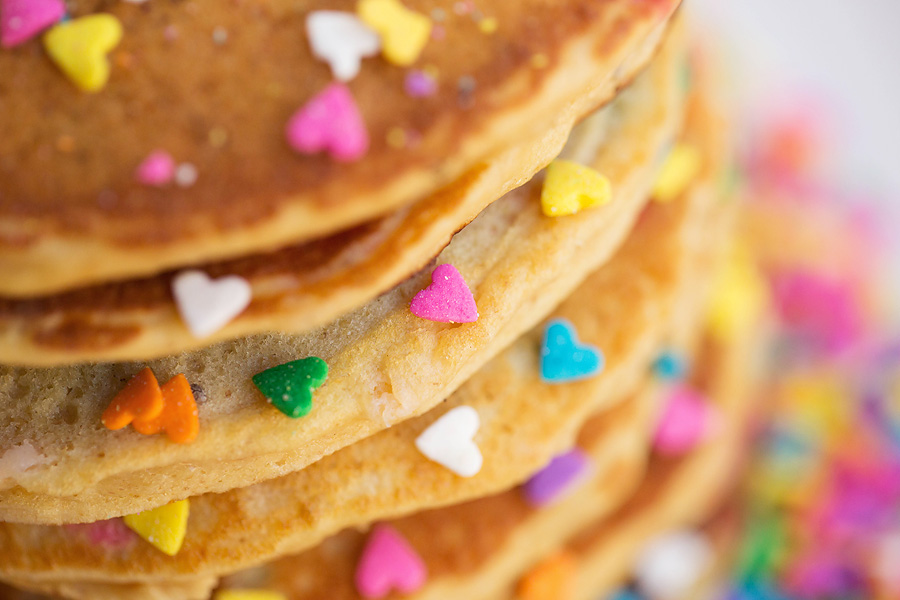 Honored to be bringing you a sponsored post by my favorite kids protein company: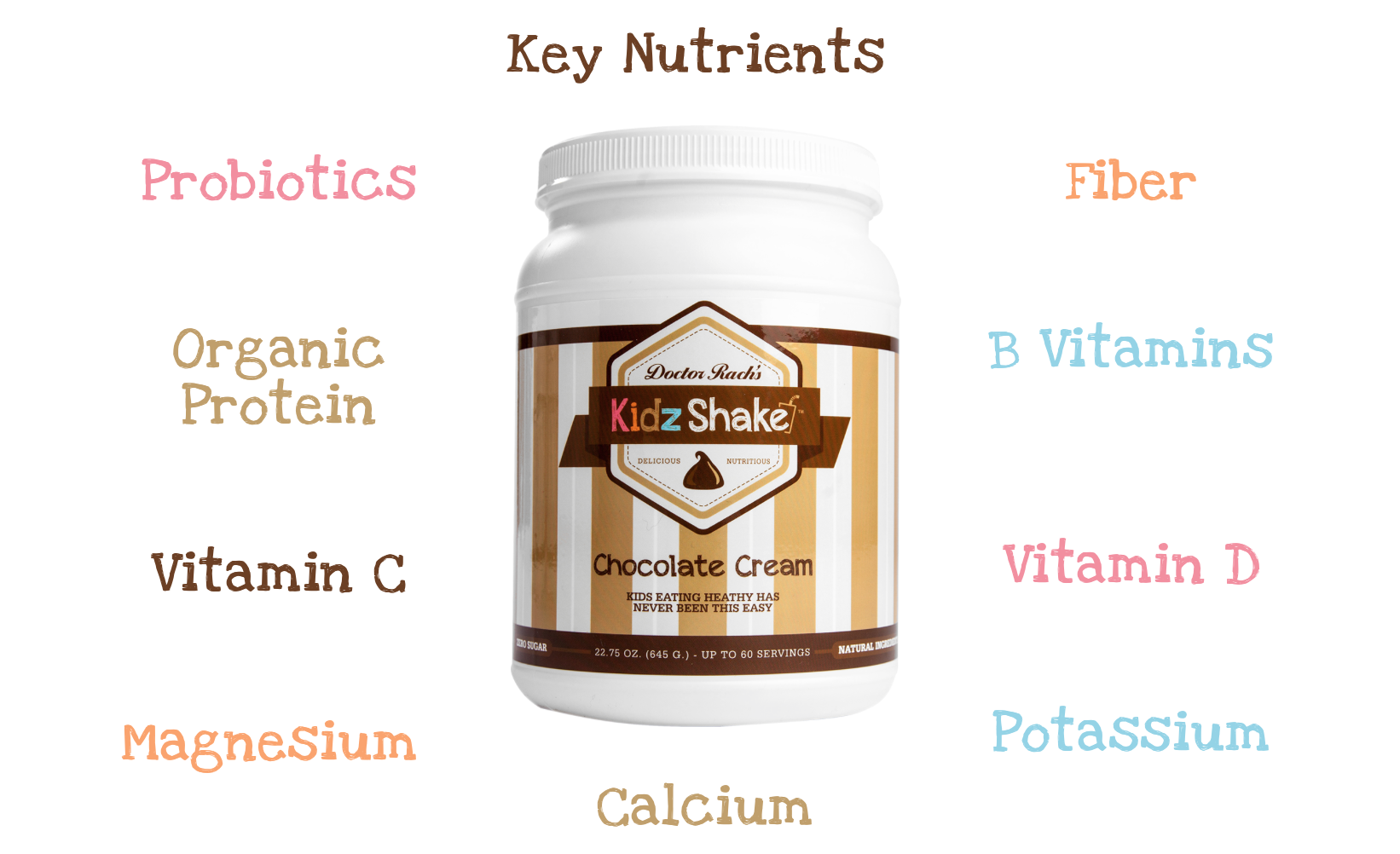 When Makena requested pancakes for this particular weeks breakfast prep, you know I was ALL over it.  Pancakes are easily one of my top 3 things to prepare for her because I can have the entire week ready to go in under 10 minutes (or less).  I throw all of the ingredients into the VitaMix, blend until smooth, preheat my griddle pan, coat it with some butter or coconut oil, and then cook up the batter in 2-3 batches.  Sometimes I will also whip up some scrambled eggs as her protein source while I'm making the pancakes, but this week because I was adding some KidzShake protein and turkey bacon, no eggs necessary!  To streamline the prep process, I just threw the 10 slices I needed into the oven while the pancakes were fluffing up on the griddle!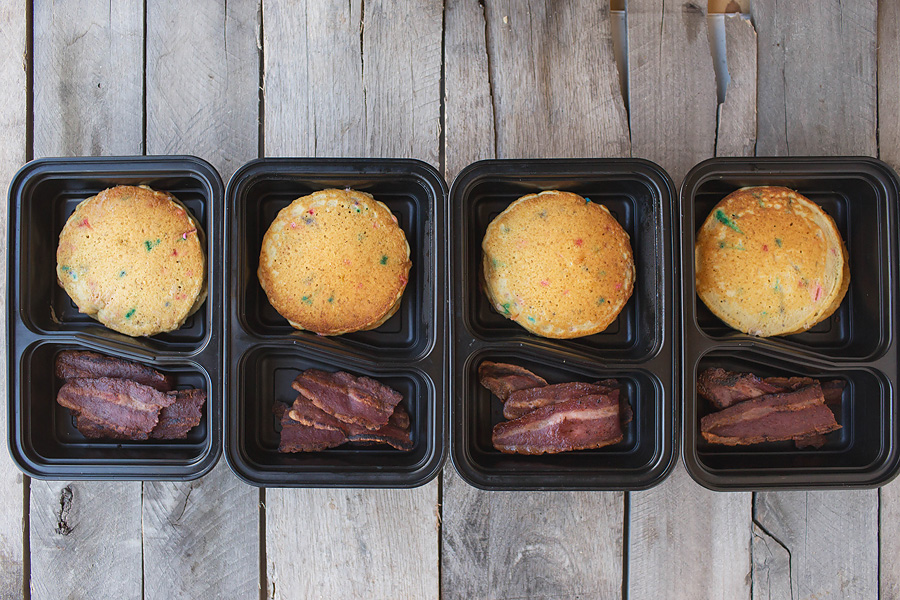 Just like that, five days worth of breakfast is done!  Once everything is cooled down, I throw it all into our 2-compartment containers and these get stored in the fridge.  Each morning we can grab one and put the pancakes AND bacon slices right into the toaster and viola… breakfast is served!  Because many kids have texture issues with smoothies or the taste of 99% of most protein powders, being able to add in the KidzShake protein into whatever I'm baking is a huge benefit.  Adding them into the pancakes not only provides the extra nutrients kids need, but it also happens to add a nice extra layer of flavor & sweetness.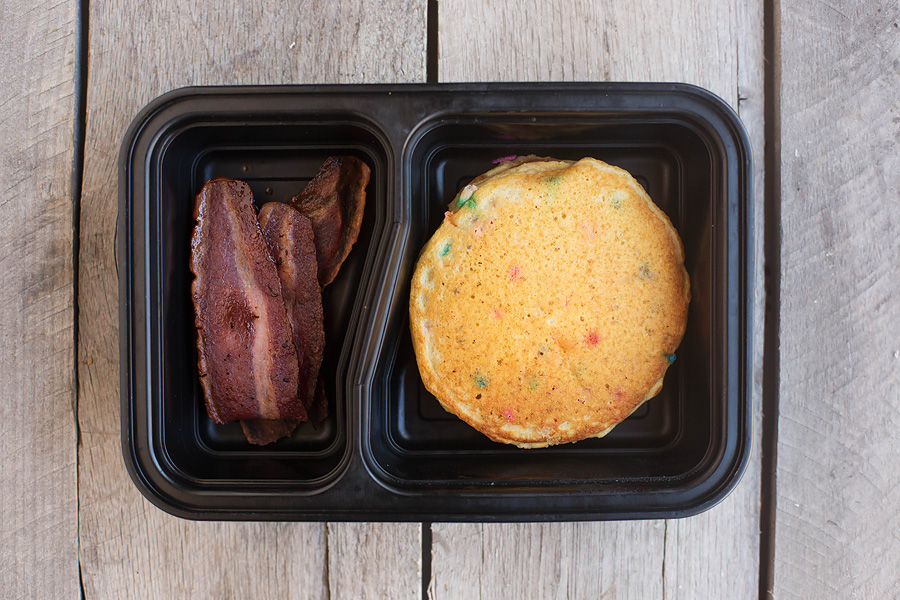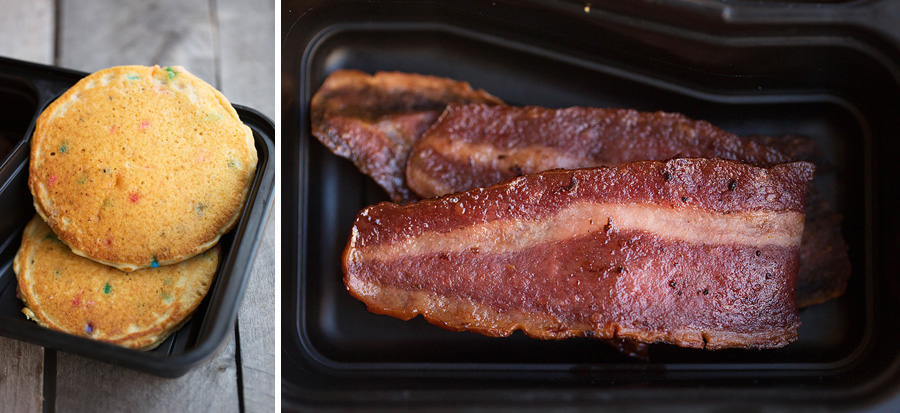 These are light, fluffy, and the scattered sprinkles throughout PLUS the KidzShake 'Vanilla Cream protein adds the perfect amount of sweetness for her without having to add extra sugar or even honey.  99% of the time she doesn't even want syrup on these!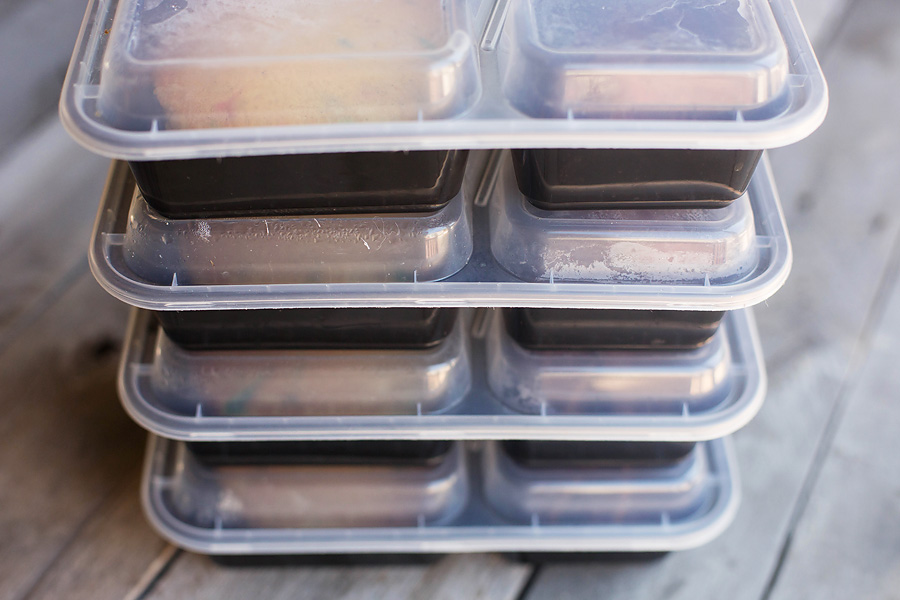 If your kiddo isn't a fan of vanilla or all things birthday cake, rest assured you can easily change up the recipe and swap flavors.  'Chocolate Cream' KidzShake with a couple of tablespoons of raw cacao powder, 'Strawberry Cream' KidzShake with some FRESH strawberries, or even 'Orange Cream' KidzShake with some FRESH orange zest and orange juice instead of milk?  Yup… all of those would work brilliantly (and deliciously)!
Fill in those nutritional gaps (which is usually protein with kids) easily and safely with KidzShake protein!  The natural ingredients, extra vitamins & minerals, probiotics, big boosts of brain power & building blocks for muscles, and the ability to increase satiety (so kids aren't turning to less than ideal snacks right after a meal)… you'll fall in love like we did years ago!
Birthday Cake Pancake Breakfast Prep

Print recipe
Ingredients
4 scoops KidzShake 'Vanilla Cream' protein
1 cup Kodiak 'Power Cakes'
3 tablespoons coconut flour
1 Large whole egg
1 1/2 teaspoon baking powder
1/4 teaspoon salt
1/3 cup MuscleEgg 'Cake Batter' egg whites (or replace with plain egg whites or whole egg)
1 teaspoon vanilla extract
1/2 teaspoon butter extract
1 cup milk of choice
3-4 tablespoons sprinkles
Optional
1 tablespoon monkfruit, honey, stevia, or sweetener of choice
Directions
Step 1
Place all ingredients(EXCEPT sprinkles) in a high speed blender, stand mixer, or bowl. Mix very well until batter is smooth. Stir in sprinkles. Let sit 5 minutes.
Step 2
Preheat a large skillet and coat with butter or non stick spray. Set to low/medium heat.
Step 3
Divider and pour batter onto pan and cook pancakes 2-3 minutes per side until golden brown.
Note
NUTRITIONAL INFORMATION (makes 10 pancakes): calories- 143, fat- 3 grams, carbs- 15 grams/fiber- 3 grams, protein- 14 grams PER serving