I have such a FUN recipe idea today!  What if I said you could eat upwards of 70 gummy bears and it would have zero glycemic effect, give you the most clean sustained energy you've ever had, boost your brain power, improve joint health, give you glowing skin, radiant hair, strong nails, help to heal digestive issues, make you feel less hungry, AND for my friends that are ketogenic… these gummy bears will also help elevate the ketones present in your body???  Sounds absolutely too good to be true huh?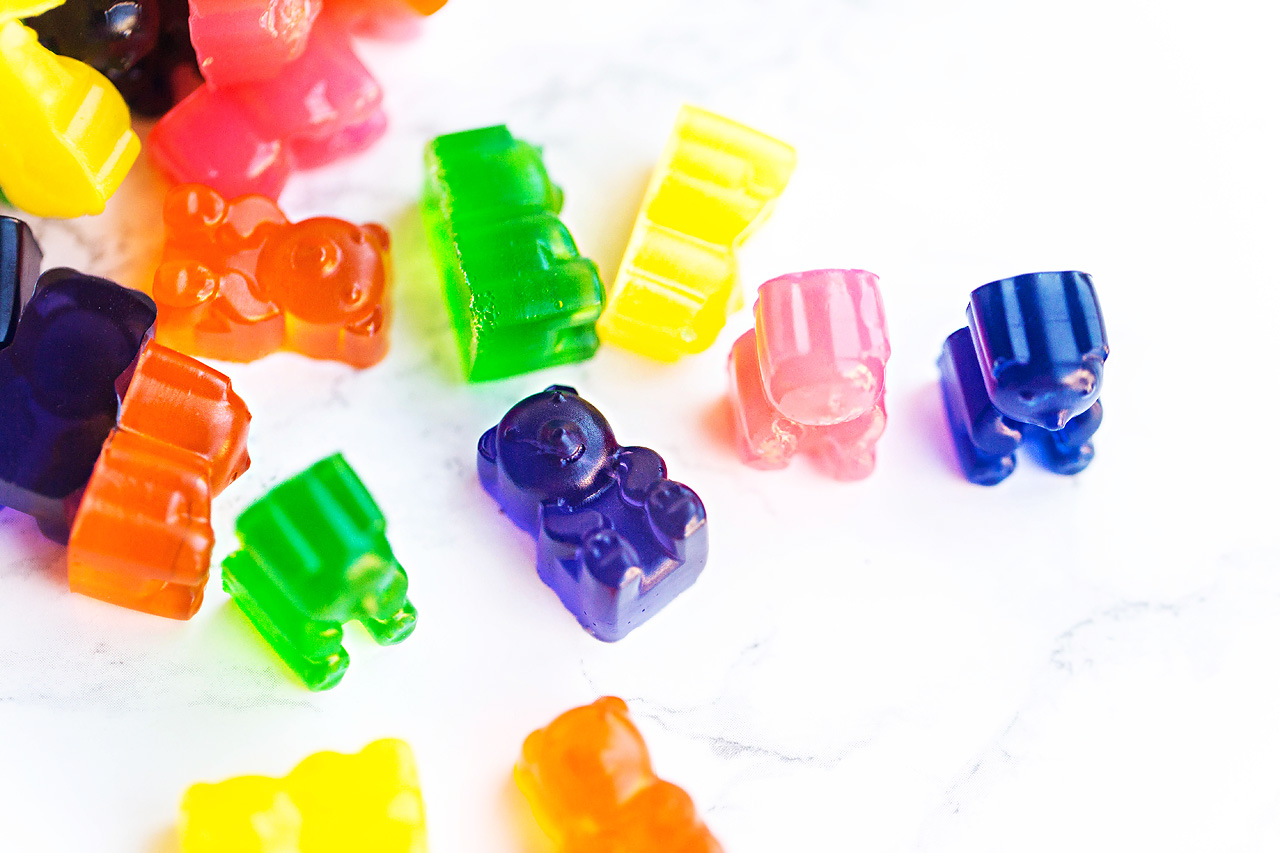 Well, I assure you that these gummy bears can help with ALL of that and better yet… they are ridiculously easy to make.  With only a handful of ingredients, you will be well on your way to eating 70+ gummy bears anytime you need an extra boost of energy and nutrition!
It all starts with my new favorite KETO pre-workout: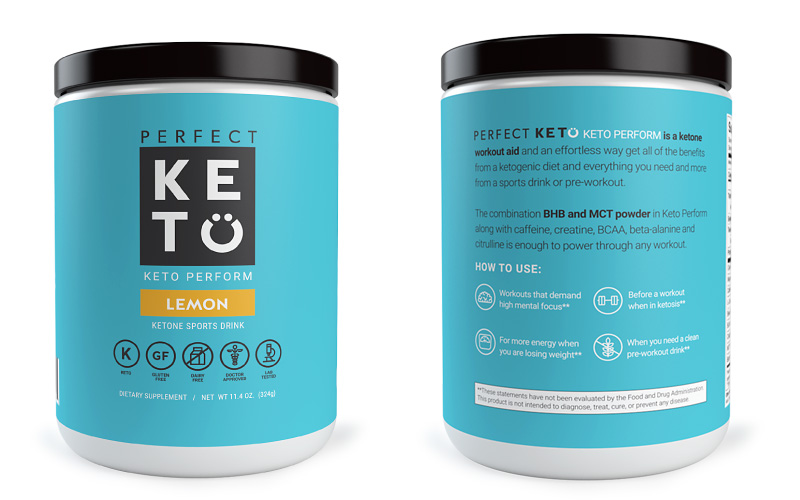 PREWORKOUT FOR THE KETOGENIC DIET: Perfect for those who want energy and performance while on the ketogenic diet, but don't want all of the garbage that is out there. Excellent for boosting ketones for fuel for any type of workout.
WHAT YOU NEED FOR PERFORMANCE: Perfect Keto Perform for ketosis pre-workout packs 7.7g BHB, 5g MCT, with BCAA, creatine, L-citrulline, beta alanine, and caffeine from green tea so you can boost your ketone levels and crush your workout.
NO FILLERS OR ADDITIVES: Unlike other pre-workouts, Perfect Keto Perform supplement contains NO fillers, corn starch, or fiber additives. This means that our pre-workout has ZERO carbs and ZERO grams of sugar: just pure performance from keto friendly sources.
THE ONLY KETO SPORTS DRINK: Perfect Keto Perform keto pre-workout will help you get all of the necessary fuel you need without any energy crashes. Only clean fuel and increased energy and results for those on a ketogenic diet.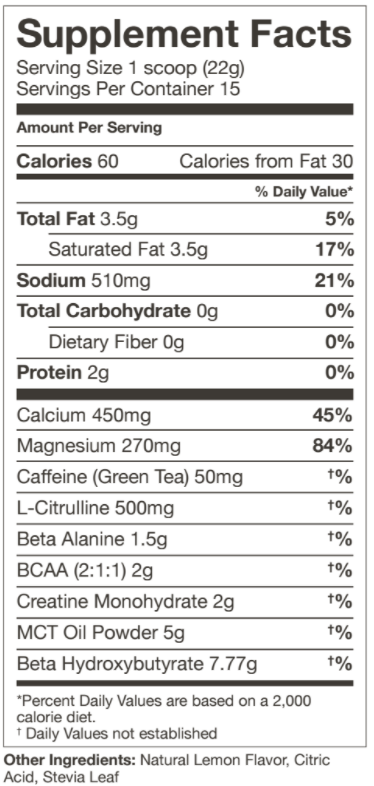 Perfect Keto Perform keto pre-workout powder is the ONLY performance supplement for the ketogenic diet.
Unlike other pre-workout products, this product is made with ketosis in mind FIRST. Your body can't breakdown fat for fuel quick enough in intense or prolonged workouts. Using Perfect Keto Perform will help give your body all it needs to maximize your workouts.
OK so that covers the keto, energy, brain function, and some of the flavor!  What about all of those other added benefits I mentioned?  All of that will be coming from this Great Lakes GELATIN!  Unlike the other stuff you'd find at the grocery store, this specific type gelatin actually has a long list of nutritional benefits as well.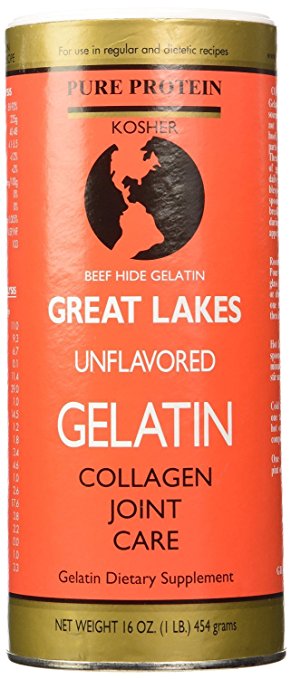 This type of gelatin derived from collagen is made up mainly of amino acids which are the building blocks of protein.  These amino acids have powerful effects on the body.  Everything from repairing connective tissues to reducing inflammation to supporting healthy skin/hair/nails to improving digestive health.  Truth be told, I feel like collagen/gelatin is something everyone should be consuming on a daily basis, especially as we age and our bodies begin to need more of these amino acids for repair and protection.
I suppose one could simply take a scoop a day of this stuff, but that's pretty boring right?  So many other applications that could be used… like GUMMY BEARS!  All of those amazing health benefits and in candy form?  Sounds like a plan to me!  And even if you don't necessarily want to include the Perfect Keto pre-workout, you could easily change the recipe up and either add fresh fruit (blended in), natural juices, powdered sports drinks, or even coffee or tea!  So many possibilities!
** Get PERFECT KETO for 20% OFF**
Find it HERE!!!
PROMO Code: LIVEKETOFIT20
Keto Pre-Workout Gummy Bears

Print recipe
Ingredients
1 cup water (use 3/4 cup for a stronger flavor)
2 1/2 tablespoons Great Lakes Gelatin
1 scoop 'Keto Perform' by Perfect Keto (20% off coupon LIVEKETOFIT20)
1 Medium zested & juiced
stevia to taste if desired
Directions
Step 1
Boil water and remove from heat. Slowly stir in gelatin and whisk until dissolved. Add 1 scoop Keto Perform powder, and zest/juice from lemon. Whisk until well combined.
Step 2
Taste mixture and adjust flavor if desired by adding stevia and/or more lemon juice. Pour into silicon molds and refrigerate for 20-30 minutes (10 minutes in the freezer) until set. Pop gummy bears out and enjoy.