Oh do I have a good one for all of you BBQ lovers out there today!!!  I'm such a sucker for all things grilled, heavily spiced, rich, chargrilled to perfection, and dripping with barbecue flavor.  Unfortunately when living a low carb/keto lifestyle, BBQ isn't something that can be incorporated quite so regularly.  BBQ sauces, spice blends, and rubs are typically filled with sugar/carbs so often times people have to do with out.  A couple of years ago though, I did find an awesome seasoning blend at Trader Joe's that I instantly fell in love with.  So flavorful and so unique.  Unfortunately the mix is only available seasonally and with it now being Fall/Winter… it's now all gone!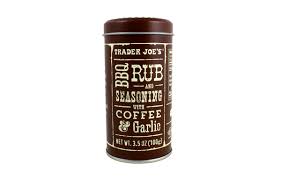 Fortunately last week when a craving kicked in for some BBQ action around here, I went ahead and tackled my own special spice blend with great success!  In many ways I do prefer my own little mix much better because I can completely control the flavor.  Also, this is such a versatile blend that can be used on any protein and even on vegetables!
For my first test recipes using the new BBQ rub, I of course chose a cut of meat from my Butcher Box (pork tenderloin to be exact)… hands down the BEST pork we have ever had in this house.  You could literally slice it up with a butter knife.  The meat was shreddable and falling apart on me as I cut through it!  I then paired the tenderloin with some roasted cauliflower and lightly sautéed kale.  This ended up being one of the best, most flavorful meals we've had  in a LONG time!!!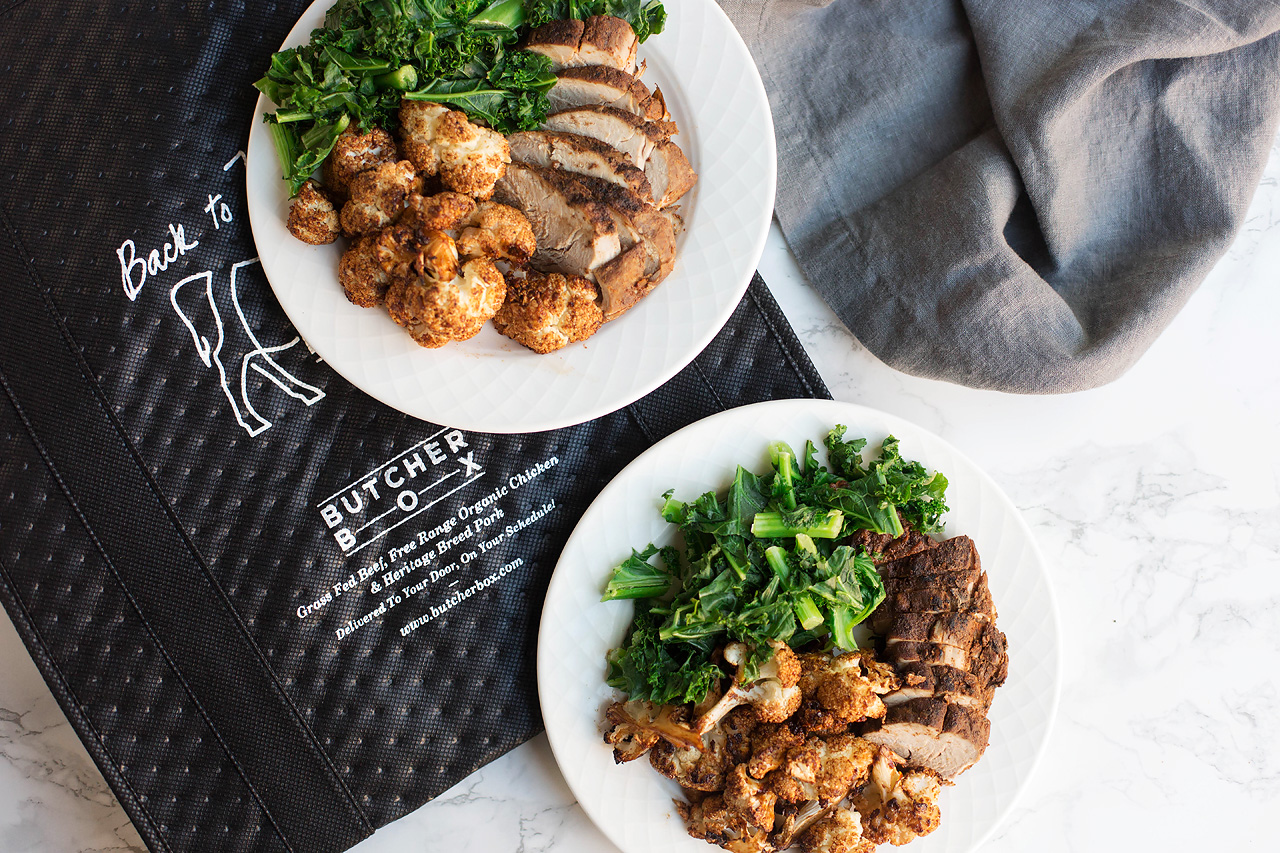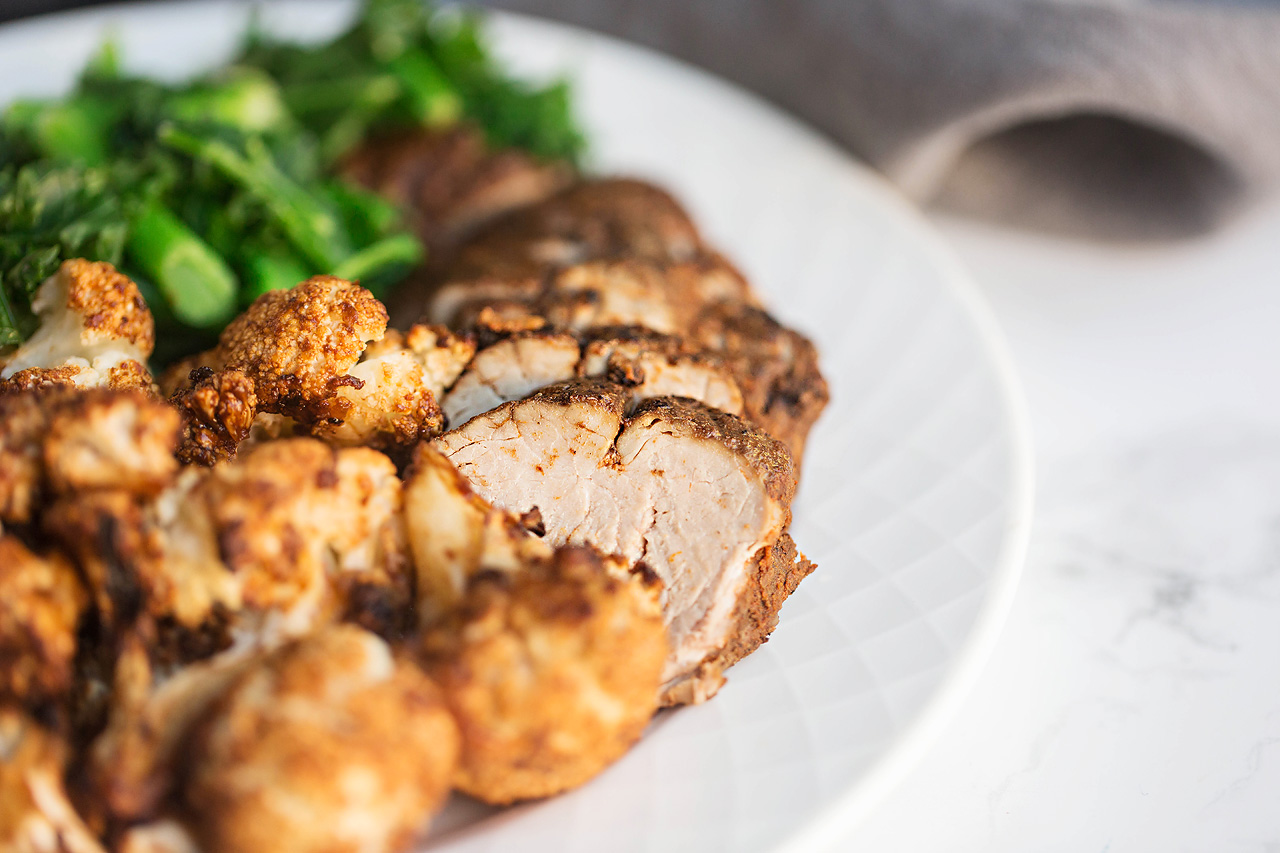 If you haven't tried coating cauliflower in a sauce and then roasting it, you need to get on it ASAP.  We especially like leaving it in the oven a bit longer, even under broil for just a bit until it kind of chars and gets crispy.  The sauce you use on it soaks into the vegetable, gets all nice and sticky, and so full of flavor!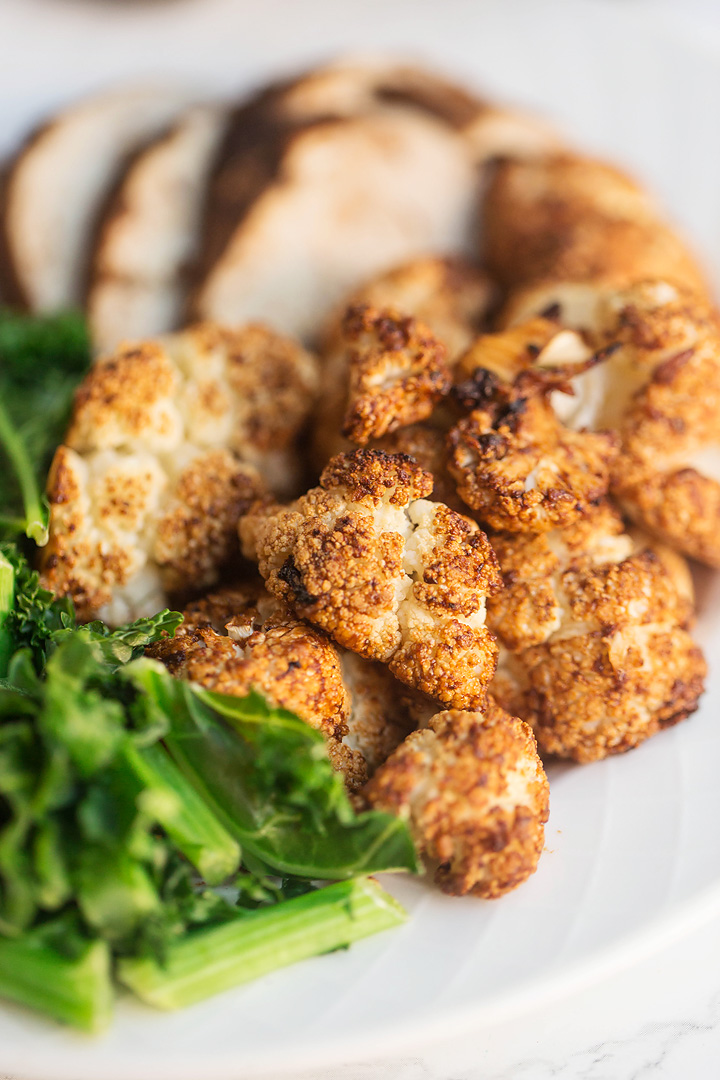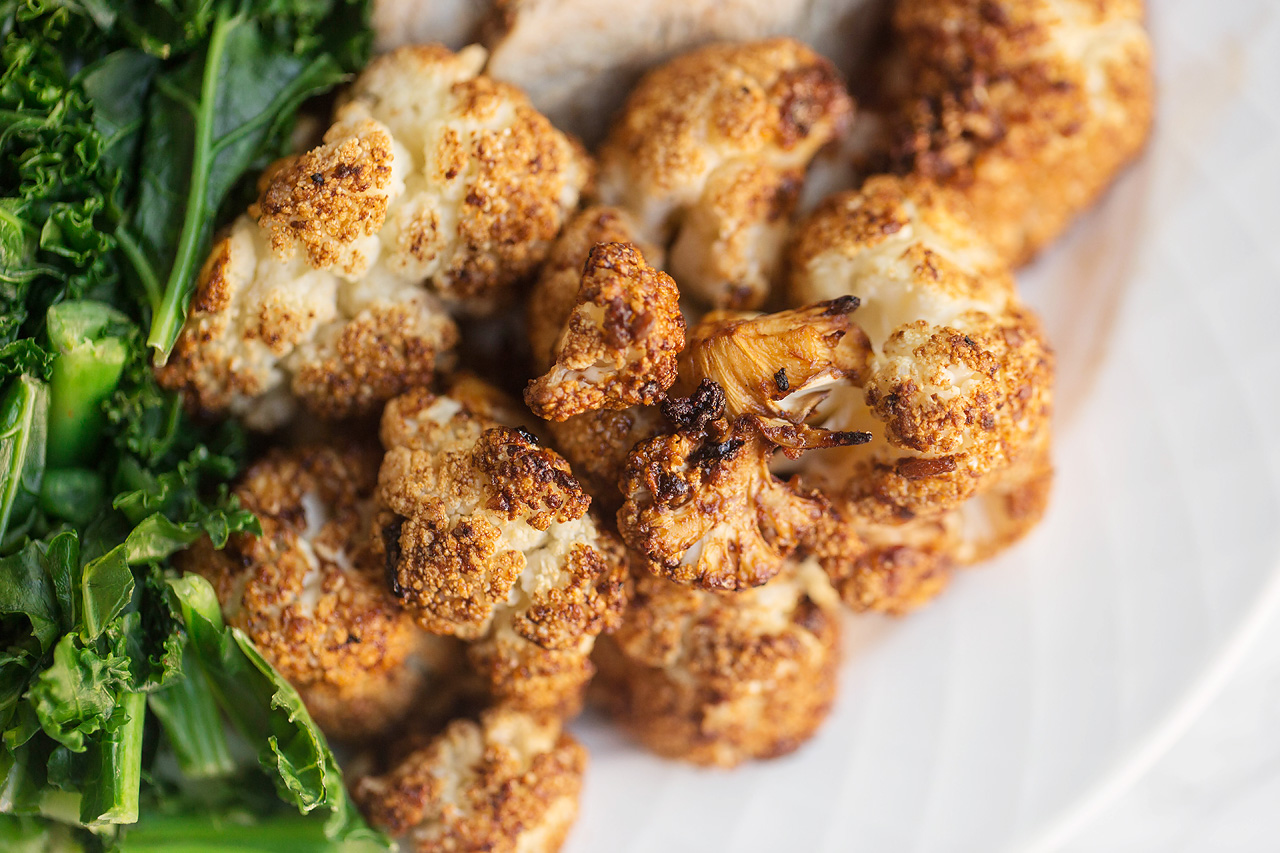 I'll never understand people who say that keto, low carb, or paleo is boring and you eat so many of the same foods over and over again.  All you need is a little imagination, some spices, high quality meat & produce, and you're all set!  Not only is there a HUGE variety of spices available that are jam packed with flavor, but they contain SO many healing properties as well.  Turmeric, garlic, all of the herbs, chili's, ginger… the skies are the limit!
Check out the coating on the pork tenderloin though.  That's a BBQ flavor party just begging to be had!
BBQ Coffee Seasoning Blend

Print recipe
Ingredients
1 heaped tablespoon instant coffee
1 tablespoon stevia, monk fruit, coconut sugar, or brown sugar
2 teaspoons pink salt
1 teaspoon paprika
1/2 tablespoon smoked paprika
1 teaspoon orange zest
1 1/2 teaspoon onion flakes
1 1/2 teaspoon garlic powder
Directions
Step 1
Combine all ingredients in a small bowl and mix well.
FREE shipping + $10 off + two FREE ribeye steaks