If you are an Instant Pot fan, this SIMPLE and EASY thai peanut chicken curry will be a slam dunk for you!  Growing up I actually NEVER in a million years thought I would ever like curry.  Perhaps its an acquired taste that comes as we get older because it took me a solid 37 years to have even a hint of this particular flavor profile.  And while I can't account for dishes from Indian and Thai take out or anything like that, I can definitely confirm that making this specific curry dish at home makes me kick myself for not trying curry out much much sooner in life.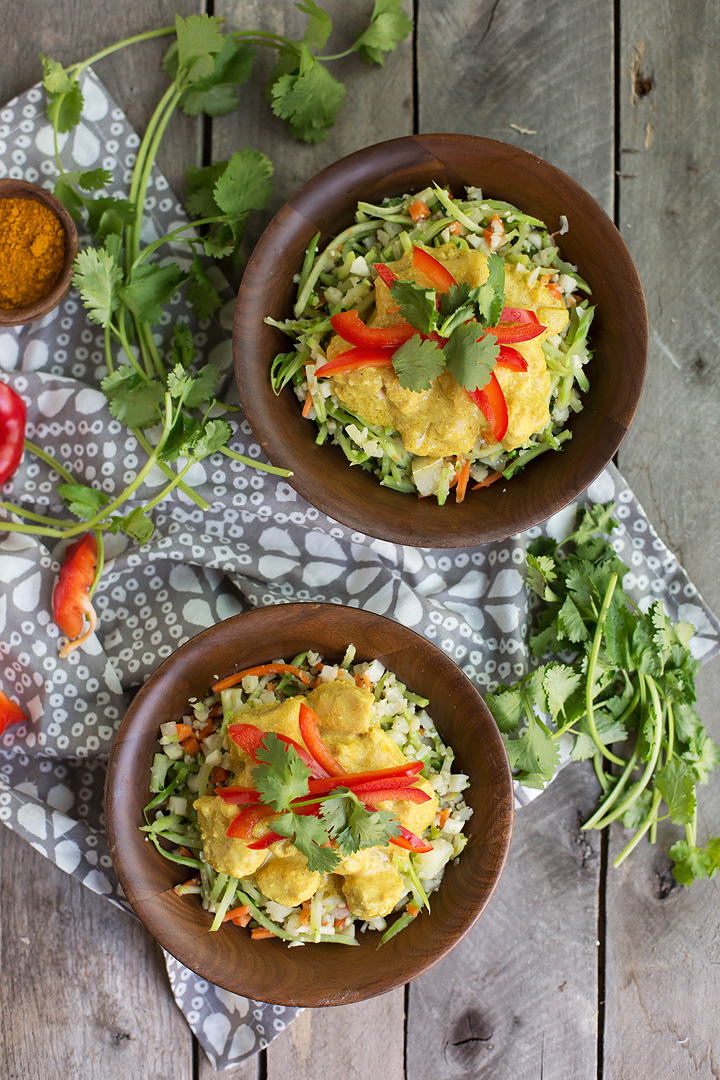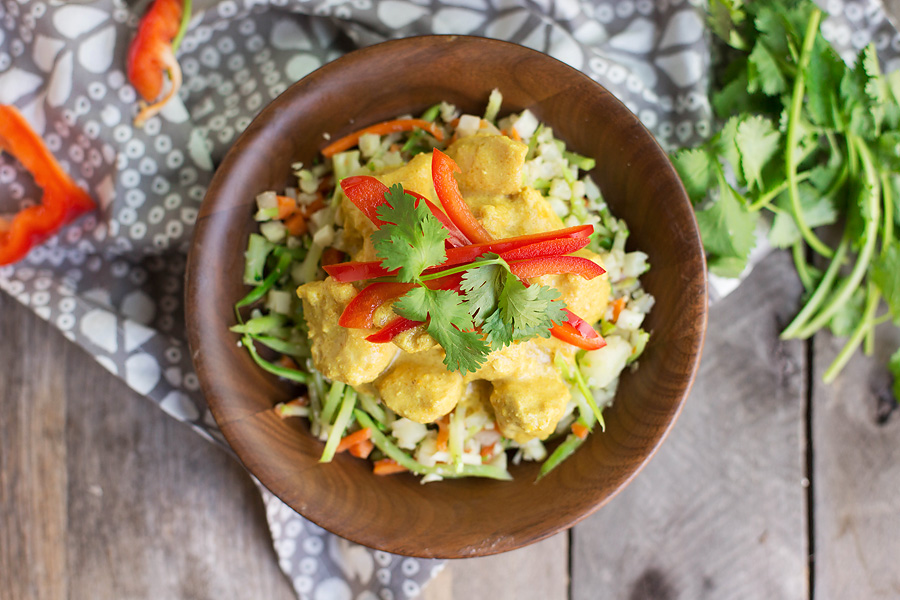 Aside from the fact that this Instant Pot dish is ridiculously delicious (like crazy good), it's also SO darn easy to make and only requires a half an hour of my time (using thawed chicken).  Even if you don't have an Instant Pot (shame on you), this can also be made in a standard crock pot, you would just need a much longer cook time… something like 3-4 hours on high/6-7 hours on low.  I serve mine over sautéed riced cauliflower and broccoli slaw, but for those of you who do not follow a low carb/keto lifestyle then feel free to whip up a batch of plain white rice or even quinoa if you rather.  I can promise that no matter what you serve alongside this thai peanut chicken curry, it won't even matter.  The main attraction here is the chicken curry and all you will want are spoonfuls upon spoonfuls of it!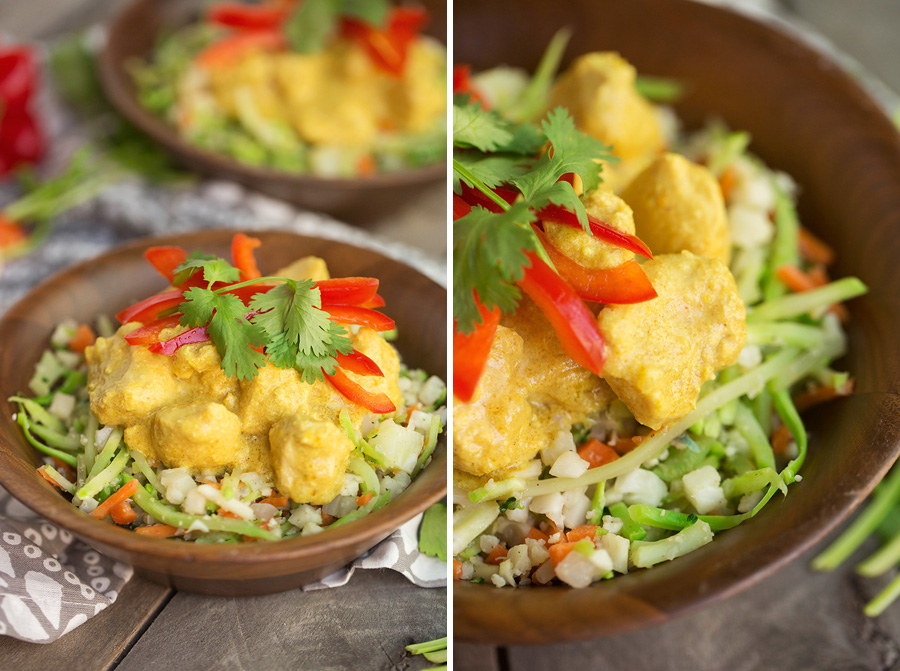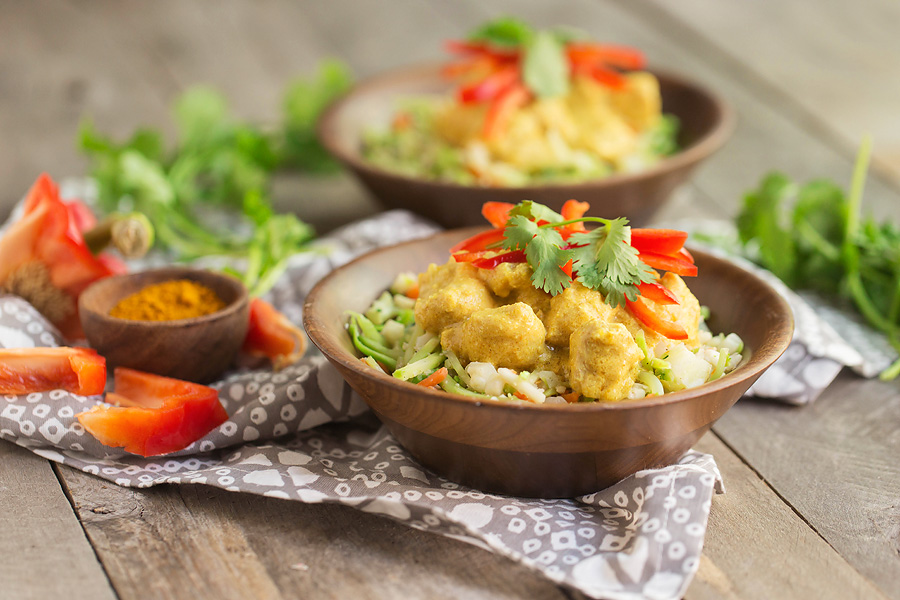 Also, once the cooking time is up feel free to stir in whatever vegetables you like.  Release the steam manually, then remove the lid.  I LOVE red bell pepper in this dish.  It provides a nice crunch, amazing color, and the faintest bit of sweetness that offsets the spicy-ness in the curry!  Whatever you add to it, please please please make sure you also add a huge bunch of fresh cilantro… I don't know what it is about this herb, but man oh man does it go AMAZINGLY well with these flavors!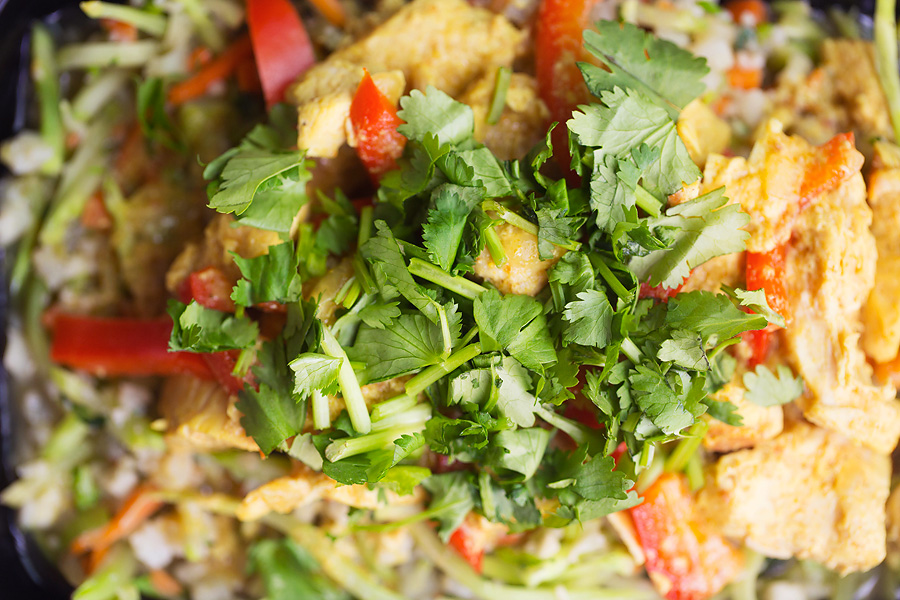 And if you happen to be looking for a knock out dish for meal prep???  Yup, this will also have you covered!  This would be a great one to work into the rotation because once you get everything in the Instant Pot to cook, you will still have your stove AND oven to prepare other proteins and sides!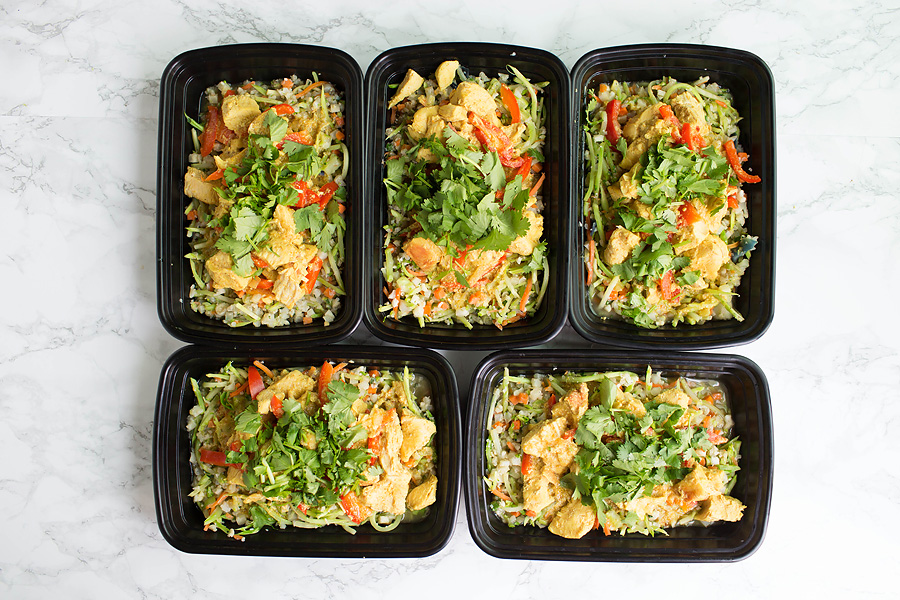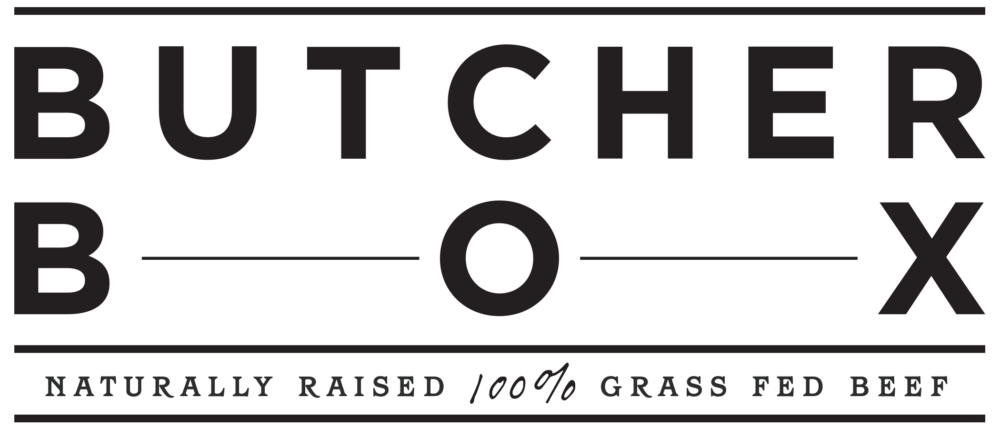 Get $10 OFF + TWO free ribeye steaks using THIS link!
Instant Pot Thai Peanut Chicken Curry

Print recipe
| | |
| --- | --- |
| Serves | 5-6 |
| Prep time | 5 minutes |
| Cook time | 30 minutes |
| Total time | 35 minutes |
Ingredients
4 chicken breasts
1 Large yellow onion (sliced)
12oz coconut milk
3 heaped tablespoons peanut butter
1 Large lime (remove zest and juice)
2 teaspoons salt
1/2 teaspoon pepper
1 teaspoon garlic powder
1 tablespoon minced garlic
1 teaspoon chili paste ((to taste))
3 teaspoons curry powder
Optional
2 teaspoons fresh ginger (sliced thin)
Directions
Step 1
Set Instant Pot to "saute" for 5 minutes. Add onions and chicken. Saute and brown.
Step 2
Pour in coconut milk, peanut butter, spices, lime zest/juice, chili paste, and optional ginger. Stir well.
Step 3
Replace cover, close vent, and set Instant Pot to "manual" 30 minutes.
Step 4
After 30 minutes, release steam manually, stir contents, adjust seasoning (more chili paste, salt/pepepr, additional lime juice for more tang).
Step 5
Add vegetables if desired (red bell pepper, zucchini, bok choy, cabbage, squash, etc.) and serve over regular rice or riced cauliflower.