"A one bowl low carb spice cake that is nut free, dairy free, and will be a staple in your keto diet all year long."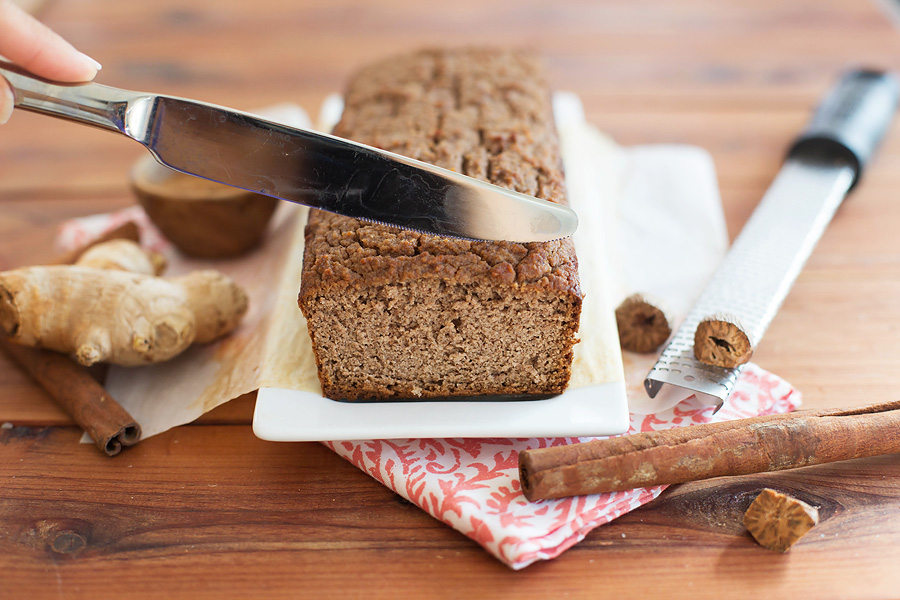 I have been waiting to share this recipe for months now, since Thanksgiving to be exact.  I remember coming up with it just before the holiday in preparation of going to my mother in law's house.  Her dessert table would be filled with cookies, cake, pie, and other sweet treat… all of which are filled with sugar, carbs, and certainly not keto whatsoever.  I wanted to make sure I wasn't going to miss out on my own little Thanksgiving dessert so I decided to make and bring something for myself.  Little did I know that this little loaf of amazing would become a staple from that day on until now, mid January!
I'm not sure what it is about this spice cake, but clearly I'm obsessed.  I have made it nearly every week since Thanksgiving and I'm still not tired of it.  I even made it on our recent family trip to Lake Tahoe.  Since my daughter and husband would be filling their evenings on fun desserts, again I had to make sure I wouldn't be left in the dark merely watching them enjoy the final touch on dinner.
So aside from the fact that this is an EASY, delicious, and  low carb/keto friendly cake, what else is there to love about it?  Well first off, the ingredients.  This only takes a handful of things you probably already have in your pantry and then a small collection of spices.
Key Ingredients:
coconut flour
eggs
ghee (or melted butter if you prefer)
Perfect Keto collagen protein
spices
I also love that this is nut free.  I've mentioned many times before that I'm not a huge fan of baking with almond flour too much.  I notice a huge difference in my pain levels and overall health when my Omega 3 to Omega 6 fatty acid ratios are way off.  Once I started increasing my Omega 3's and decreasing things like nuts which are filled with 6's, I noticed a dramatic improvement.  Most keto desserts you find use almond flour as their main ingredient.  Here and there is ok, but with a sweet tooth like mine?  I know I would definitely be overdoing that almond flour!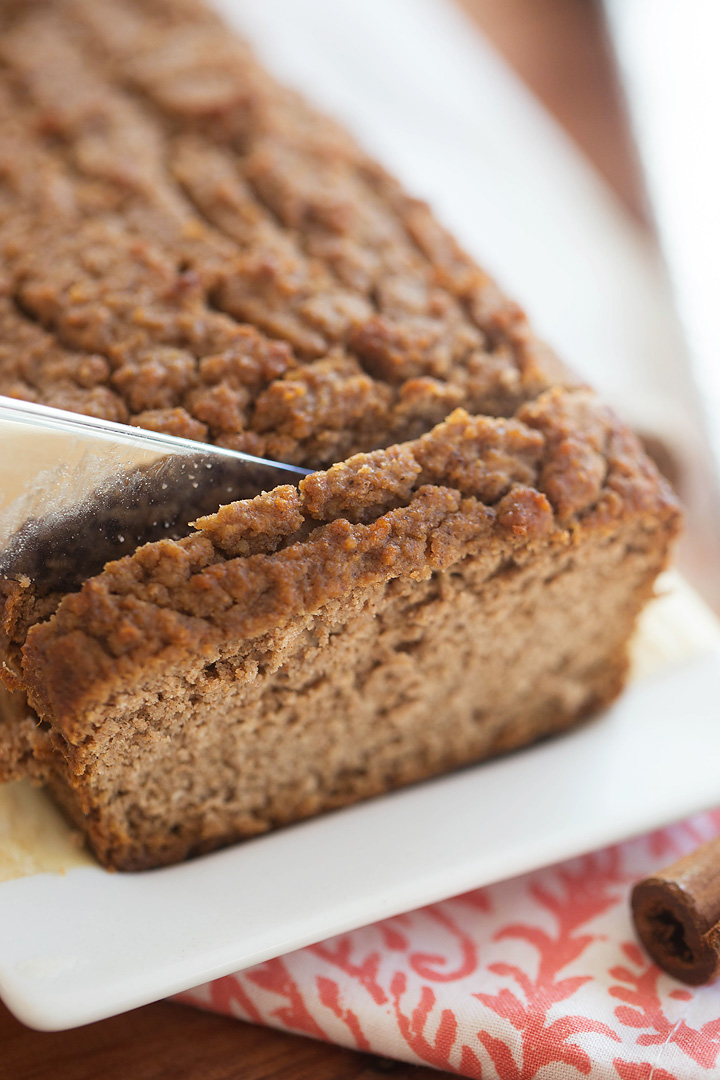 Another thing I love about this spice cake is the balance of macros.  Healthy fats from the ghee/clarified butter and the MCT's built right into the collagen, carbs coming almost solely from fiber, and protein also from the Perfect Keto collagen and the eggs.
Get a load of this ratio:

I've also talked about my obsession with collagen many many many times.  It's a staple in my diet and something I incorporate anytime I possibly can.  Collagen has made a huge difference in the health of my hair, nails, skin, and digestive health.  I've also noticed a drastic improvement in the joint pain I was experiencing.  It's nearly obsolete at this point!  Aside from all of this though, I love using collagen because unlike other protein "powders", this is dairy free and you won't find any of those funny ingredients you find in other tubs at GNC.  No tummy issues either like I've experienced in my body building days.
** GET PERFECT KETO FOR 20% OFF **
HERE
PROMO CODE: LIVEKETOFIT20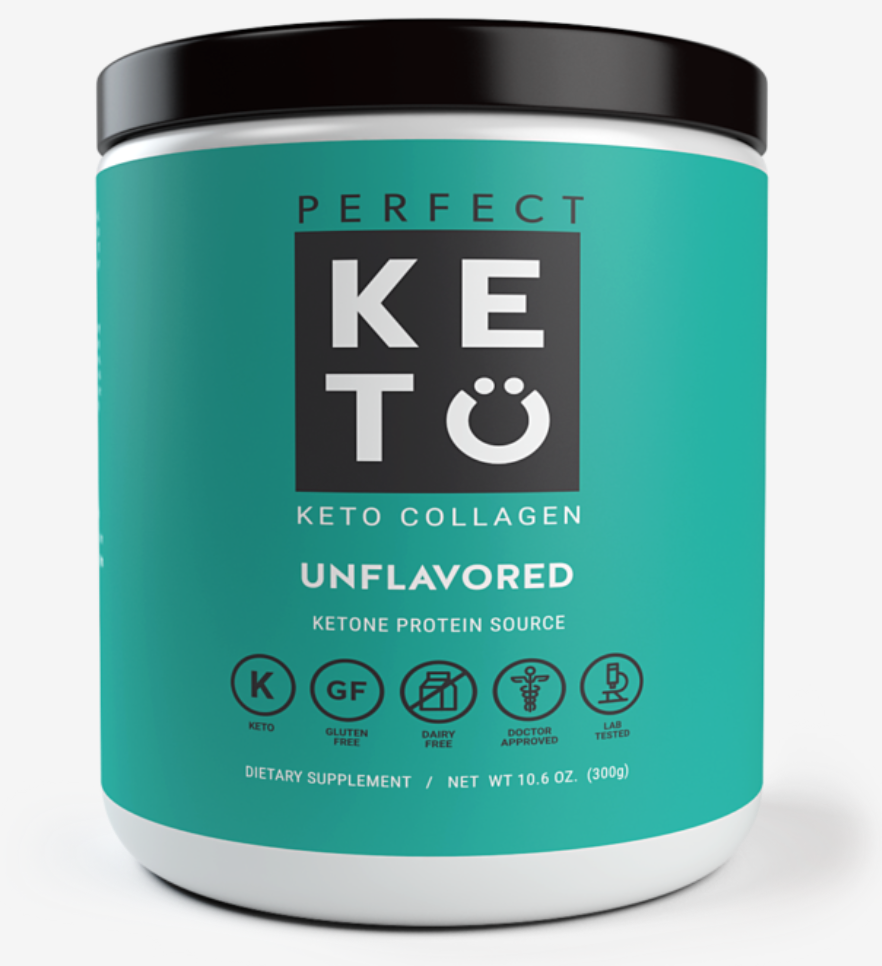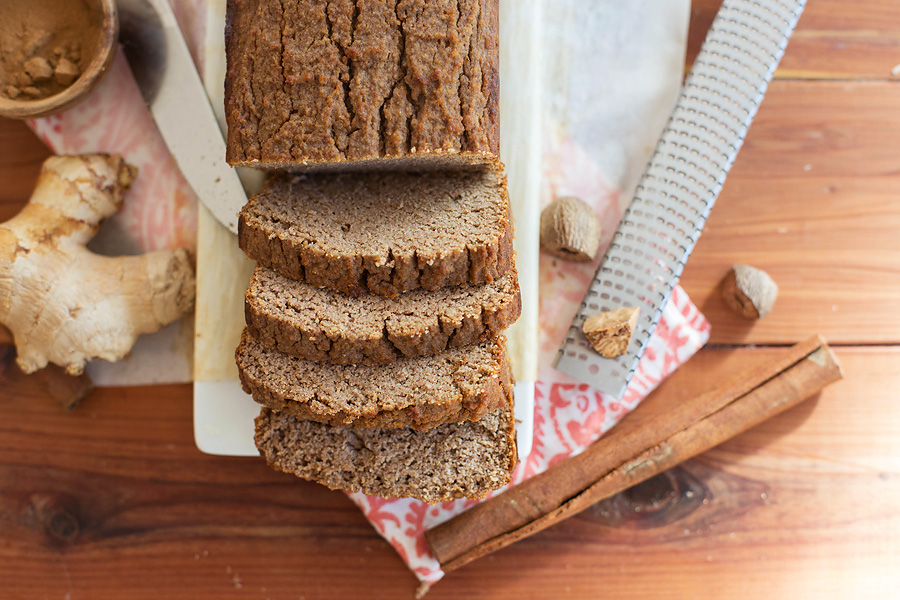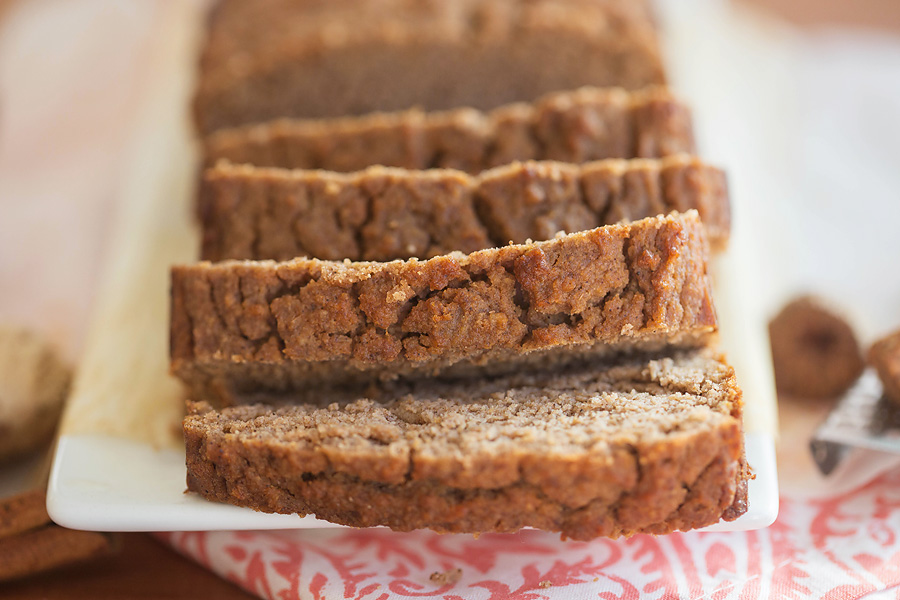 I really can't look at one of these images without feeling the need to run into my fridge to grab a slice… because yeah, you know I have some made & prepped for the week!
This spice cake is SO moist.  So full of flavor.  So decadent.  It slices perfectly, just like any other traditional spice cake and toasts up beautifully… brownie points for smearing some extra ghee or butter on before you toast it.
Oh yes.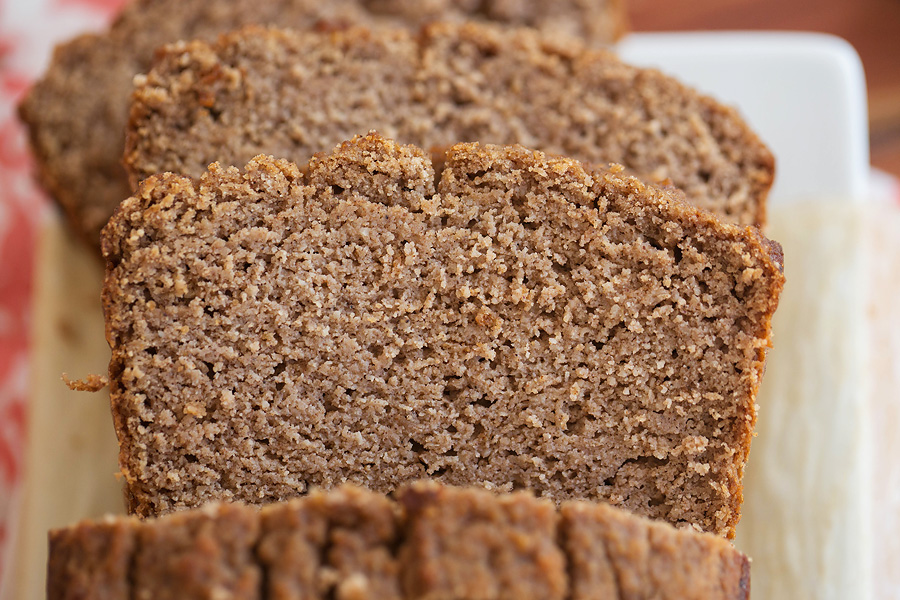 Keto Spice Cake

Print recipe
Serving Size

1 slice
Per Serving
Calories
80 kcal
Protein
3g
Total Carbohydrate
4g
Total Fat
6g
Fibre
2g
Ingredients
3/4 cups coconut flour
1 scoop Perfect Keto Collagen (chocolate or unflavored) (20% off coupon below)
1 teaspoon baking powder
1 teaspoon all spice
1 tablespoon cinnamon
1 teaspoon ground ginger
1/2 teaspoon nutmeg
1/4 teaspoon cloves
1/2 teaspoon salt
4 Large whole eggs
1/4 cup melted butter or melted ghee
1/2 cup Swerve or zero calorie sweetener
1 1/2 cup milk of choice
Directions
Step 1
Preheat oven to 350 degrees and line a 4x8 baking pan with non stick spray, butter, or coconut oil.
Step 2
In a small bowl, combine all dry ingredients (coconut flour, collagen, salt, spices, and baking powder. Set aside.
Step 3
In a large bowl or stand mixer, add eggs and sweetener. Beat on high for 1 minute until pale and fluffy. Add milk. Drizzle in melted butter. Slowly add dry ingredient to wet ingredients. Mix well just until combined.
Step 4
Pour batter into prepared pan. This will be thick. Press into the bottom of pan, pushing all the way out to the corners and edges.
Step 5
Bake for 45- 50 minutes, just until the edges are slightly golden brown.