'The BEST low carb-paleo-gluten free-dairy free lemon cake that is so moist and easy to bake.'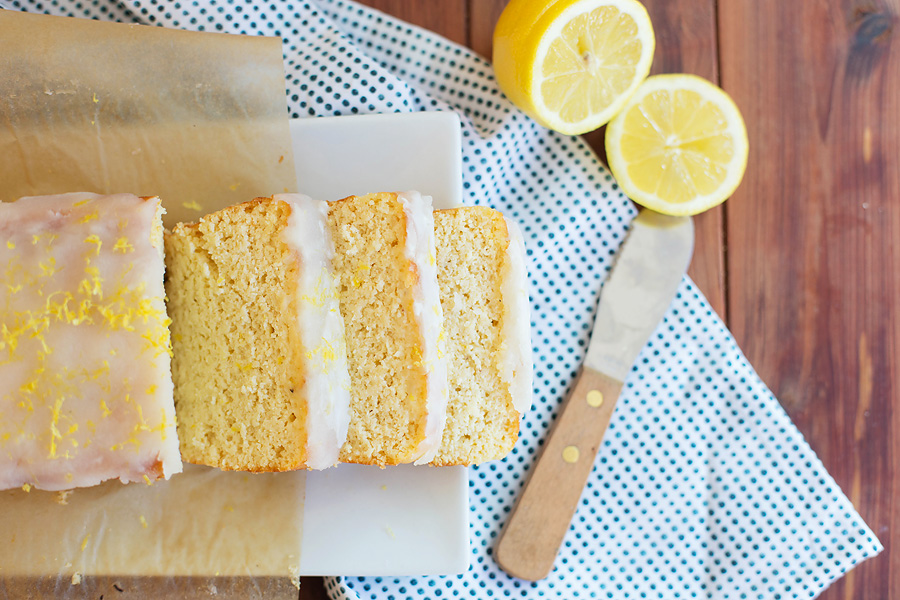 Oh my dear friends, do I have a recipe for you today!  Last week I had a serious craving for some cake.  With winter temperatures in the 80's here in San Diego, I've pretty much had to skip over all of those warm and comforting cold weather flavors and jump right into spring.  In my eyes, nothing says warm weather like citrus flavors… lemon being my absolute favorite.  So with the craving for cake and all things lemon, I present you with the MOST moist and delicious low carb, keto friendly LEMON LOAF CAKE.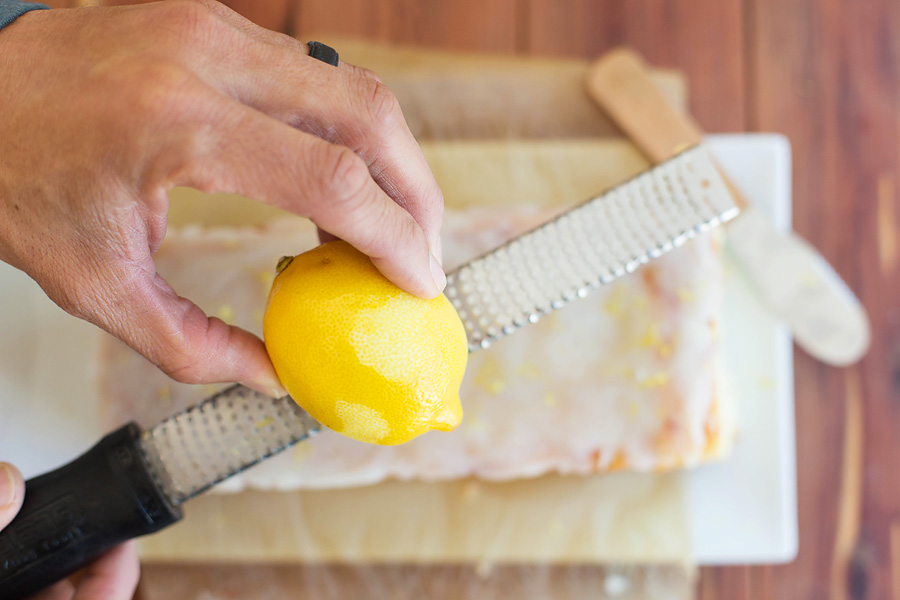 Fresh lemon zest, lots of lemon juice, and a subtle hint of the tropics from the coconut butter topping… this loaf cake is pure heaven.  You will wonder how you ever lived your low carb life without.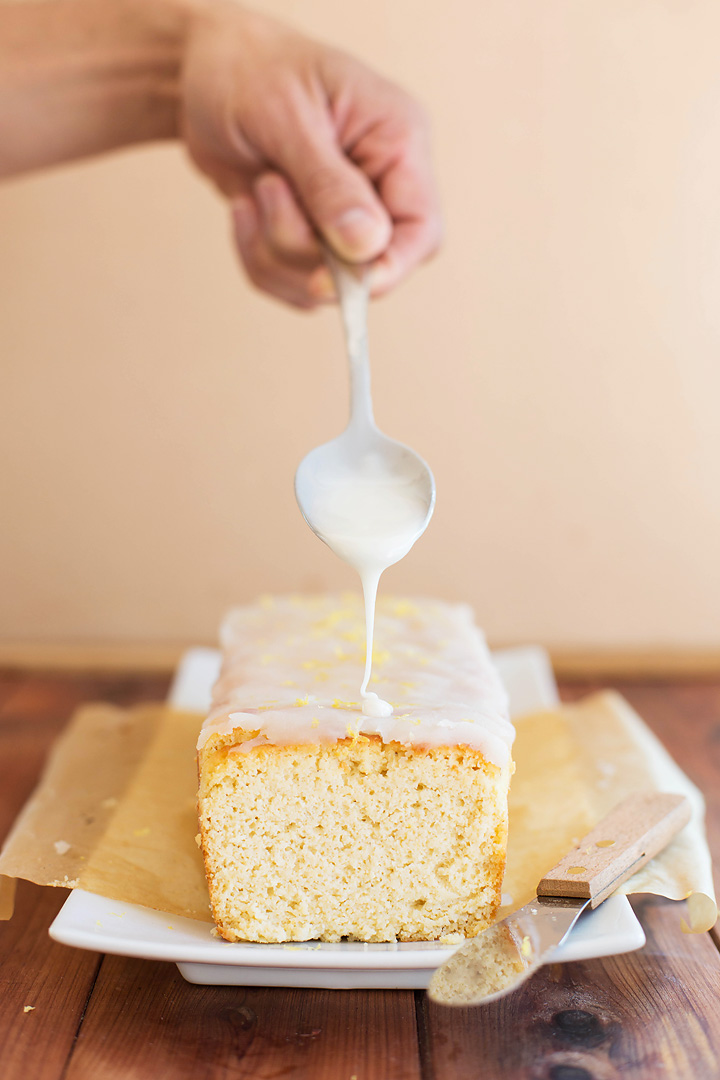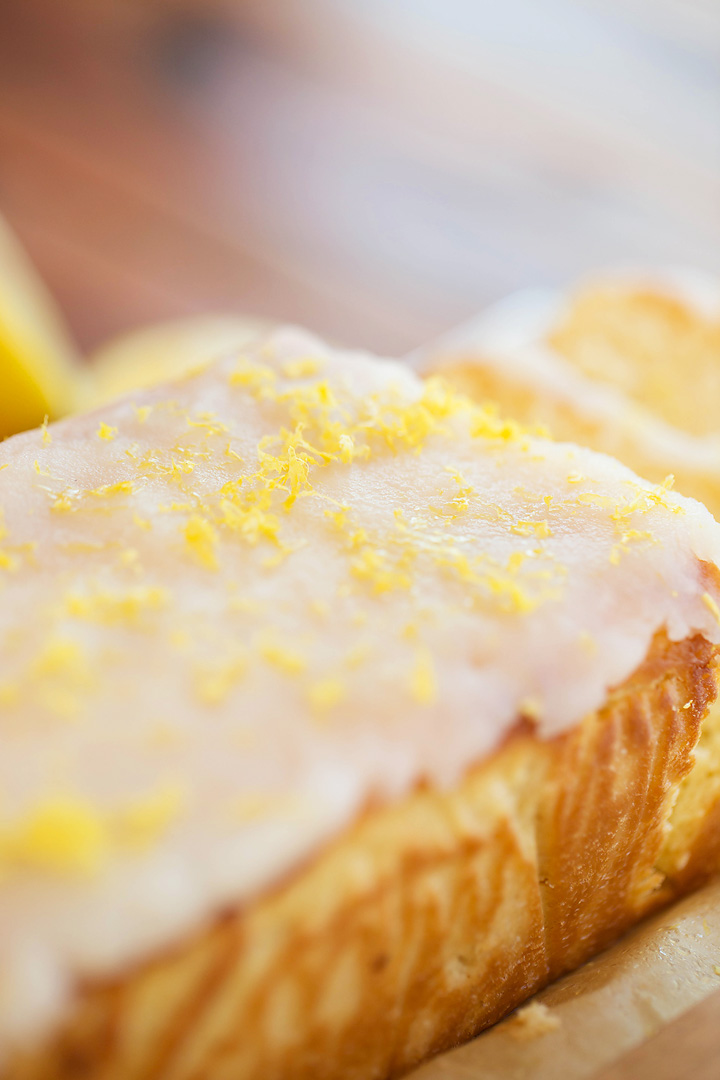 Aside from the flavor and texture though, this cake is so simple to prepare.  If you've been doing low carb/keto for any amount of time, chances are you will have all of the ingredients ready to go in your fridge and pantry.
almond flour
coconut flour
eggs
butter
lemon (duh)
And even if you aren't a fan of coconut, #1 the flavor of the topping really is so faint, you won't even know its coconut and #2 don't have coconut butter or really hate even the slightest hint of coconut… leave the topping off.  The cake on its own is perfect.  The topping just gives another layer of flavor and texture (especially after if its left in the fridge… the topping gets solid and hard).
Look at those perfectly golden brown edges.  Oh my.  You'd never guess this was low carb and that one serving of this cake only has 3 grams of net carbs.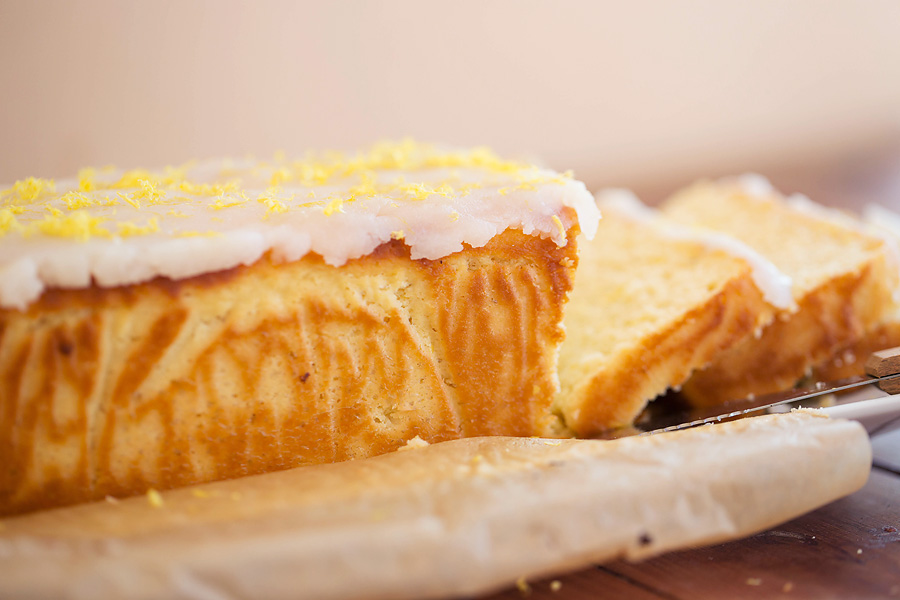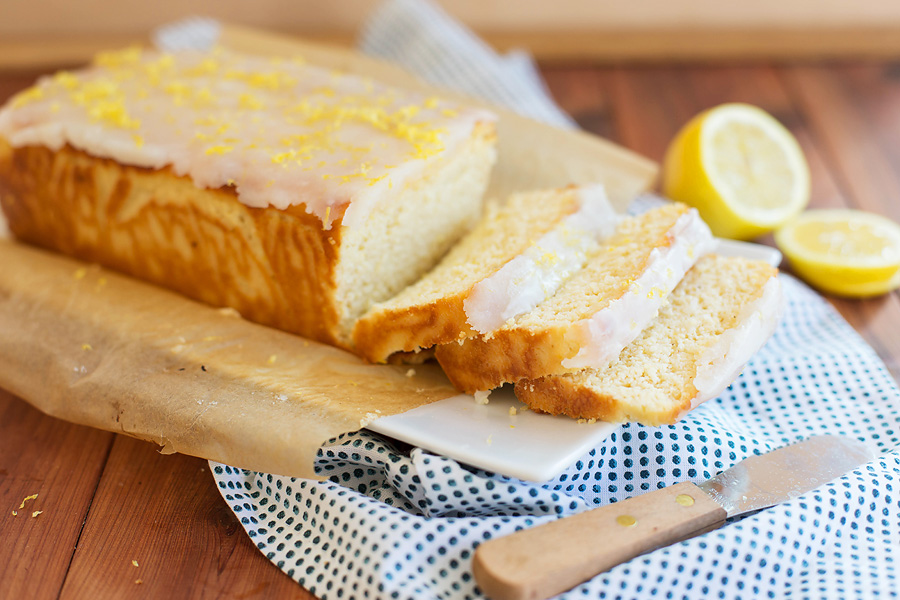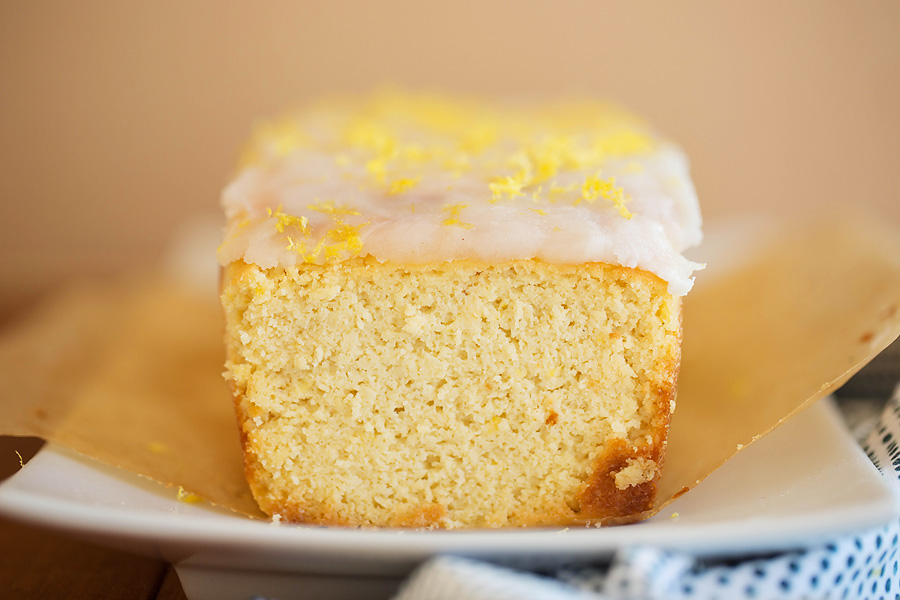 Low Carb Lemon Pound Cake

Print recipe
Serving Size

1 slice
Per Serving
Calories
162 kcal
Protein
5g
Total Carbohydrate
5g
Total Fat
14g
Fibre
2g
Ingredients
1 1/2 cup almond flour
1/4 cup coconut flour
1 teaspoon baking powder
1 tablespoon lemon zest
1/3 cup Swerve, Lakanto, or keto friendly sweetener of choice
1/4 teaspoon salt
3 Large whole eggs
1/4 cup lemon juice
1 teaspoon vanilla extract
1/4 cup plain coconut milk yogurt or sour cream
1 cup milk of choice
1/4 cup melted butter
1/4 cup melted coconut butter (** TOPPING **)
3-4 tablespoons milk of choice (** TOPPING **)
Directions
Step 1
Preheat oven to 350 degrees and coat a 8x4 loaf pan with non stick spray, butter, or coconut oil. You can also add parchment paper to ensure the cake comes out properly.
Step 2
Add all dry ingredients and lemon zest to a medium sized bowl (almond flour, coconut flour, baking powder, lemon zest, and salt. Whisk to combine.
Step 3
In a large bowl or stand mixer add eggs, sweetener, and vanilla. Beat on high for 1 minute until light and fluffy. Add in sour cream, melted butter, lemon juice, and milk. Beat on high for 30-45 seconds.
Step 4
Slowly add dry ingredients to wet ingredients in 2 to 3 batches. Mix well until combined. Let sit for 2 minutes. Mix one more time on low speed.
Step 5
Pour batter into prepared pan and bake for 50-60 minutes until tops and edges are golden brown and a toothpick comes out clean when poked through the center. Add additional baking time if needed.
Step 6
To make topping, add melted coconut butter and 3 tablespoons of milk to a small bowl. Stir well until smooth. This down as much as you like by adding more milk. Pour or drizzle over warm cake. Zest fresh lemon on top if you like.