'Learn everything you needed to know about MCT oil and MCT oil powders are and how they can help boost your brain power and energy on a ketogenic diet.'
When I first started my whole foods based ketogenic journey, one of the first things I did was begin to incorporate a variety of MCT's.  MCT's have become the new trend in the ketogenic industry for good reason. Ever since I started the ketogenic diet  I've been mixing MCT's into my decaf coffee every the morning, in my protein shakes, and sometimes even with my evening tea (as I've shared many many times on my YouTube channel). But I had to use it very sparingly. I noticed that anytime I consumed too much MCT oil, it would cause digestive issues. That's when I found out about Perfect Keto's MCT Oil Powder!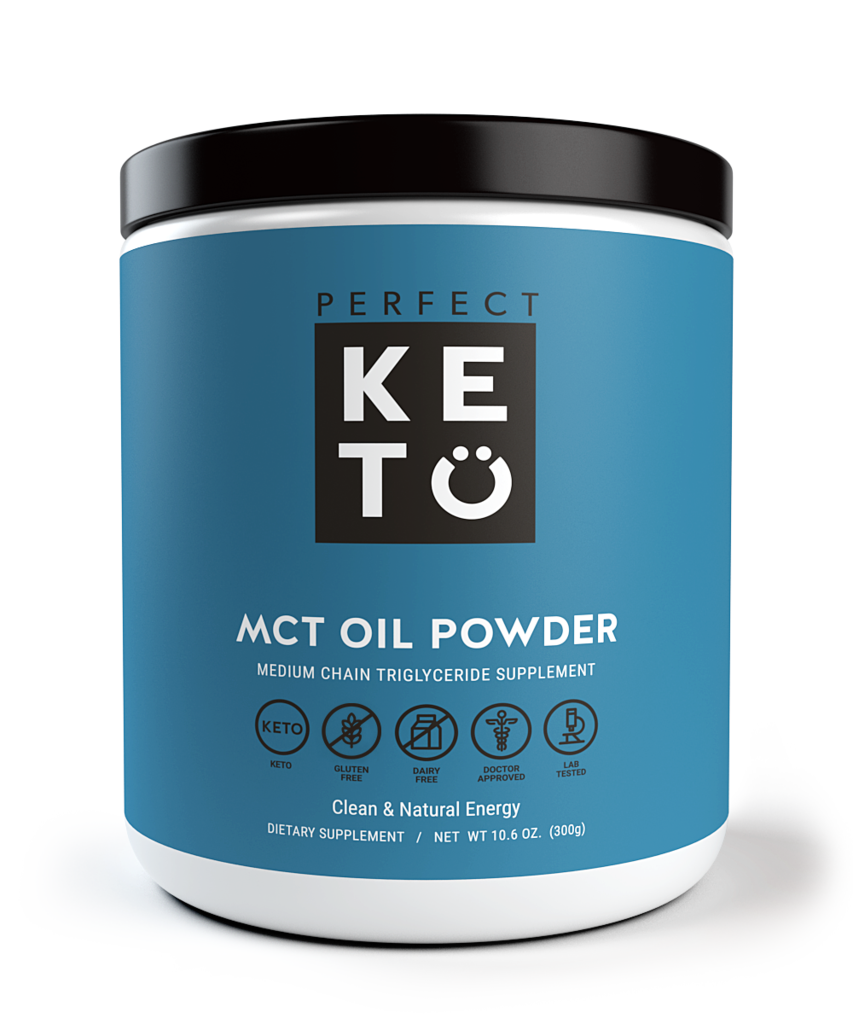 It's been a literal game-changer for me because I'm able to use fairly large amounts of MCT Oil Powder to experience the mental clarity I loved so much, but without the stomachaches I got with plain MCT oils.  Not only that, its a wonderful way to get your drinks so creamy, frothy, and delicious!  Once you read through this Perfect Keto's MCT Oil Powder review, you'll understand why I think this product trumps everything else on the market.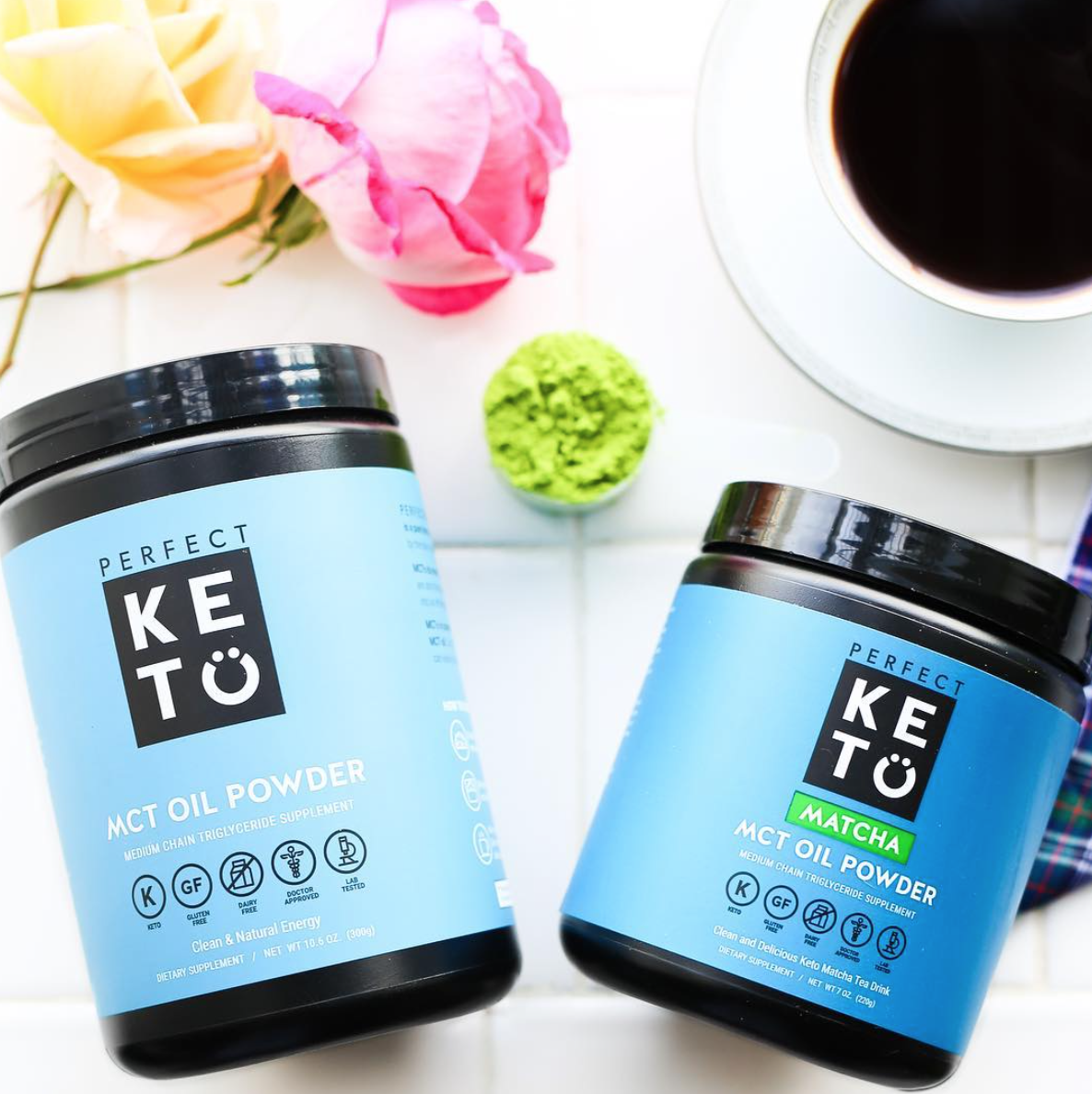 So What Are
MCTs
?
MCT is short for medium chain triglyceride.
Due to the shorter fatty acid chain, MCT's can be converted directly into energy and can be used as fuel for the brain much easier as compared to longer chained fats.
MCT Oil Powder is the powdered form of MCT Oil. It goes through a production process called spray drying.  The powder is usually comprised of starch and milk proteins which means most MCT Oil Powders on the market are not pure MCT oil products.
One of the main reasons why I switched almost entirely over to MCT powder is because its so much more convenient than a bottle of oil.  I recently shared a video on my YouTube channel for everything I packed and brought along with me while on vacation in Hawaii and of course my Perfect Keto MCT oil powder makes many appearances.  All I did was pack the amount of servings I needed into my stackable containers and I was ready to go each morning.  No messing around with spilled oils or messes at all!
Initially, I was discouraged to give MCT Powders a try specifically because I didn't want to ingest all of the unnecessary fillers that came with it. But after finding out that Perfect Keto MCT Oil Powder had absolutely zero fillers, I knew I struck gold.
I love to use MCT Oil Powder mainly for my coffee in the morning and I also like to include it in my post workout shake.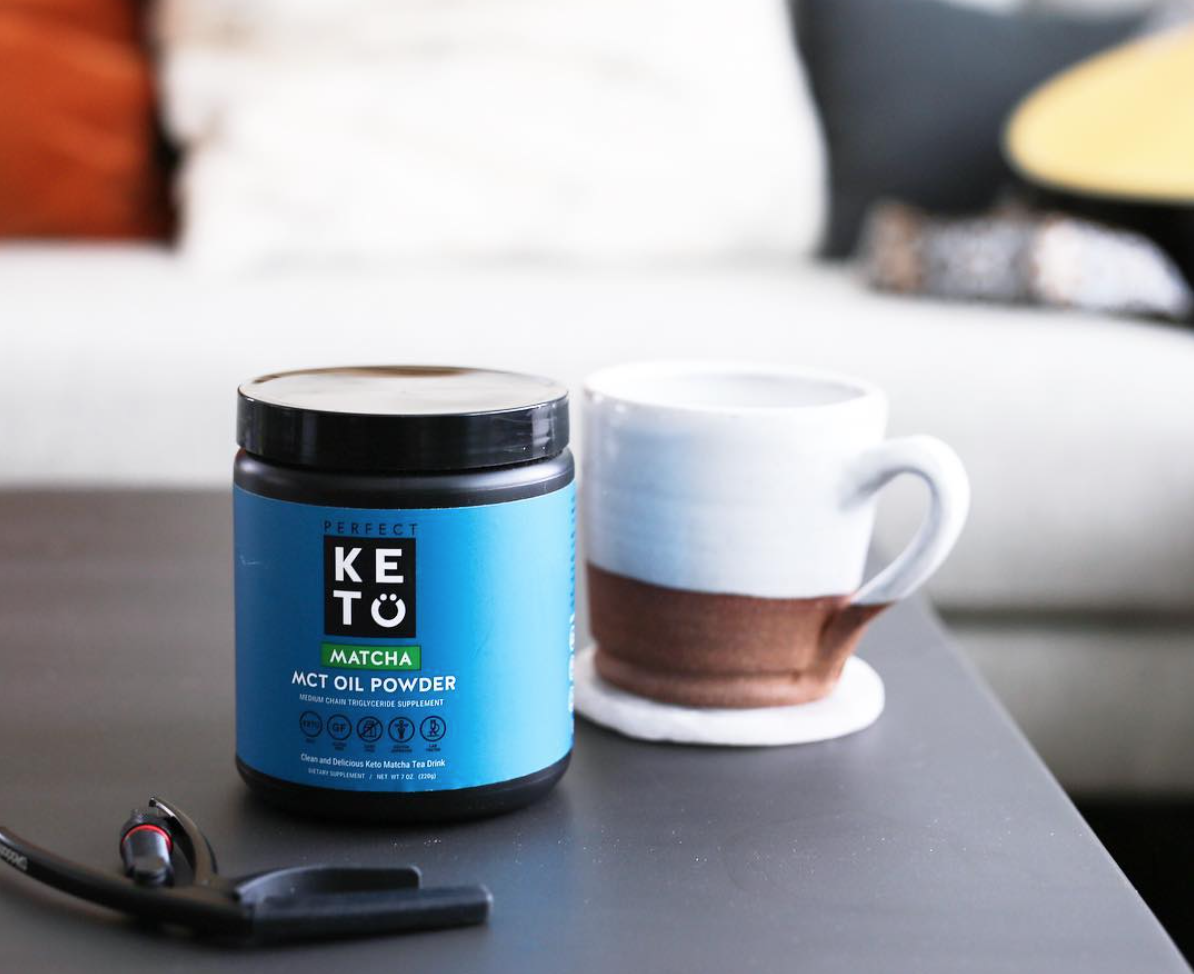 Here's what I do for my morning coffee routine:
Step 1: I will brew a single cup of coffee (or maybe two) using a keurig and a k-cup.

Step 2: Pour the coffee into a blender along with one serving of Perfect Keto MCT Oil Powder
Step 3: Add 20 grams of cacao butter and a little liquid stevia to hot coffee

Step 4: Blend on high until frothy

Step 5: Transfer this delicious frothy coffee into a coffee mug and enjoy
Here's how I use it for a post workout shake:
Step 1: Add one to two servings of Perfect Keto MCT Oil Powder into a blender with unsweetened cashew milk

Step 2: Add 1/2 of an avocado, stevia to taste, one handful of spinach, and a handful of ice

Step 3: Blend on high

Step 4:Enjoy my protein shake mixed with Perfect Keto MCT Oil Powder right away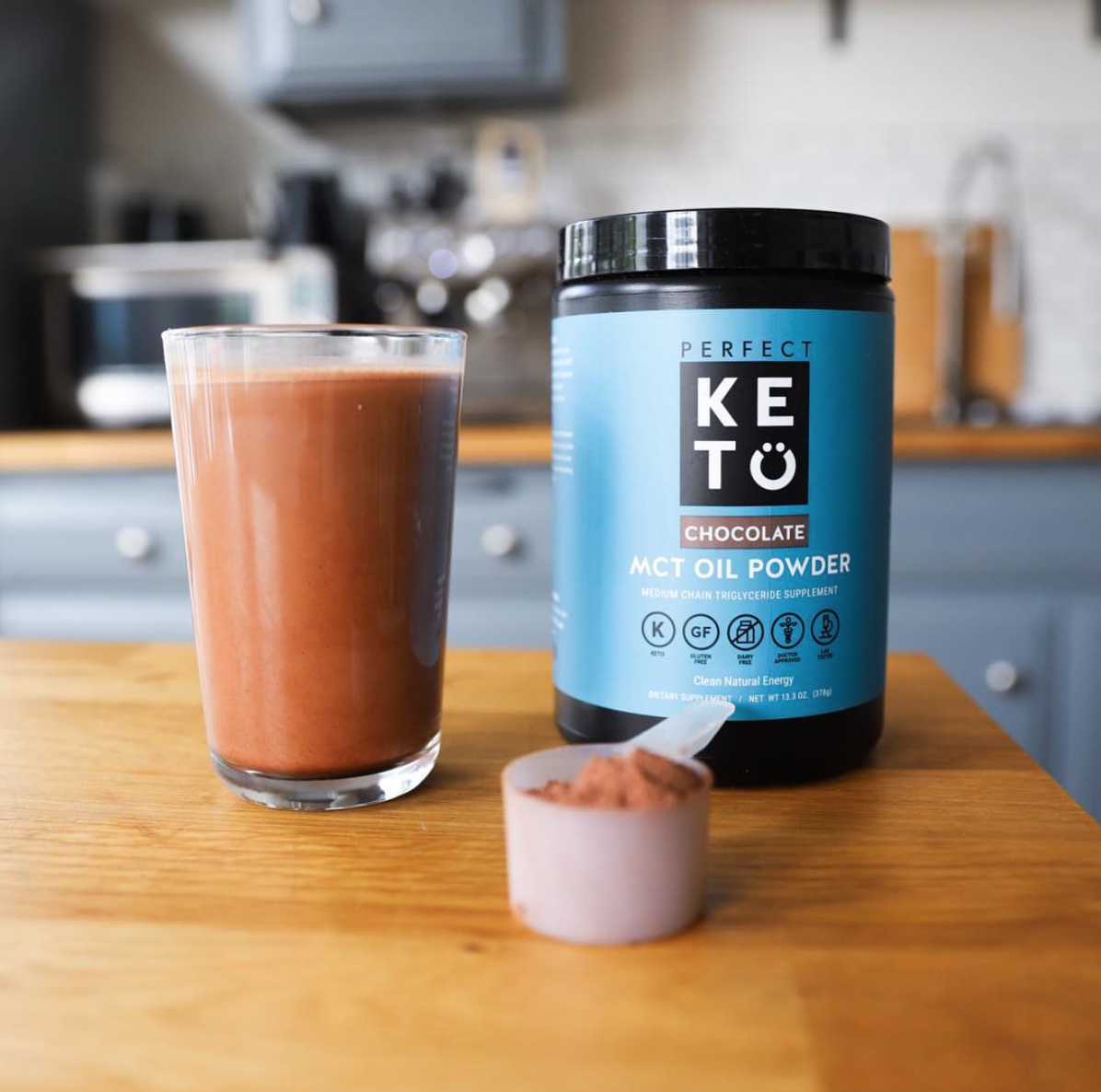 I love to add MCT Powder to my collagen protein because I feel that it helps me recover faster and gives me more energy to get on with my day after a hard workout.
Have I mentioned how delicious it is?  Especially the chocolate flavored one.  It's my absolute favorite.  So rich and creamy.  I honestly feel like I can't go a day without MCT Oil Powder because of how great it makes me feel, physically and mentally.  Not to mention how chocolatey it makes my drinks.
Here are a few reasons why I love it so much:
Adds creamy texture.

The powdered form produces a creamy texture that adds a nice flavorful layer to my coffee and protein shake.
To-Go Friendly. I can carry my MCT Oil Powder with me wherever I go without stressing about spillage. Also, it's much easier to measure a scoop of MCT Oil Powder as compared to the liquid form.
No Fillers or Additives. Unlike other MCT Oil Powders on the market, Perfect Keto went above and beyond to make sure there aren't any fiber additives or corn starch included in their product. This means I don't have to worry about any hidden sugars or carbs to kick me out of ketosis.
If I'm looking for an extra boost of energy and healthy fats, I will combine 1 scoop of the MCT oil powder and 1/2 tablespoon of MCT oil. This combination literally feels like I'm fueling my body AND brain in one delicious drink.  I usually don't feel the need to consume anything else for at least a few hours as well so its great for those who practice intermittent fasting too.
Here are some of the reasons why I switched from MCT oil to its powdered counterpart: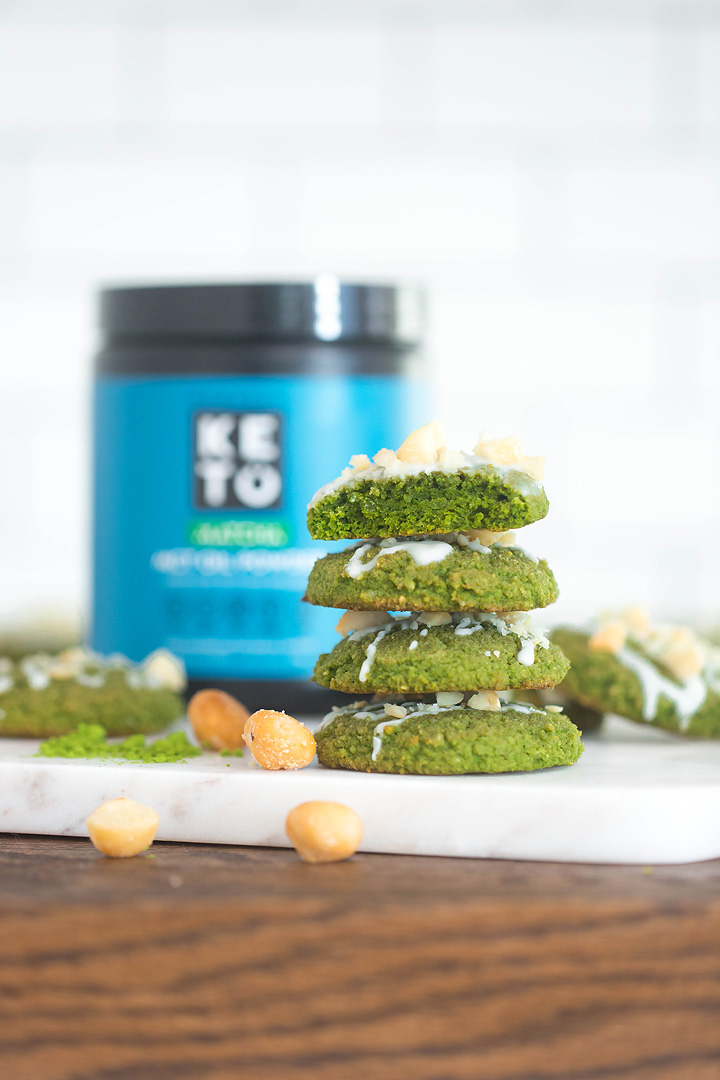 It's common for people to experience digestive problems like diarrhea when using MCT oil. One of the biggest reasons why I switched to the powdered form is because it's much more tolerable and I find that I can use larger amounts without experiencing any gut distress whatsoever.
The reason I chose Perfect Keto MCT Oil Powder over the hundreds of other brands on the market is because they went above and beyond to make sure their product doesn't have ANY fillers or additives.  Their product is 100% pure and each batch is lab tested which is something I know that not all companies do.
Perfect Keto MCT Oil Powder is my top choice when it comes to MCT's. Using MCT's is a staple for anyone following a low carb, high fat ketogenic lifestyle. The guaranteed purity as well as the peace of mind that the Perfect Keto MCT Oil Powder has zero fillers or additives makes it my preferred product by far.  I have connected with the CEO of Perfect Keto and we have partnered up to give you a discount on the Perfect Keto MCT Oil Powder.
The coupon has limited uses so if you're on the fence, I suggest you click the link and grab it before the code expires.
SaveSaveSaveSave
SaveSaveSaveSave
SaveSaveSaveSaveSaveSave
SaveSave
SaveSave