If you have been on the search for a HEALTHY keto protein bar… the wait is over friends!  
My favorite, clean, keto-friendly snack bars, Keto Bars, are now available in THREE delicious flavors: Lemon Poppyseed, Salted Caramel, AND Almond Butter Brownie.
What are Keto Bars?
They're literally the cleanest bar on the planet. 
Taste like dessert, but have no sugar alcohols, dairy, fillers or junk

Have 3g of net carbs

Contain 10g+ of grass-fed collagen protein

Are specially formulated to minimize impact to blood sugar levels
Everything these days says "Keto" on it. But these actually are keto – meaning they won't spike your blood sugar and they won't kick you out of ketosis.  You know I'm a huge food skeptic, but I tried these and they get my seal of approval on taste and ingredients.
Disclaimer: Don't go into this expecting it to taste like a snickers candy bar or light up your brain the way sugar does. It's definitely a clean keto snack though!
Here's the deal, this week only, you can get:
20% off 1 box

30% off 2 boxes

40% of 3+ boxes
Until Friday, February 15th at 11:59 PM CT (or until they sell out)!
You can grab the offer through this link: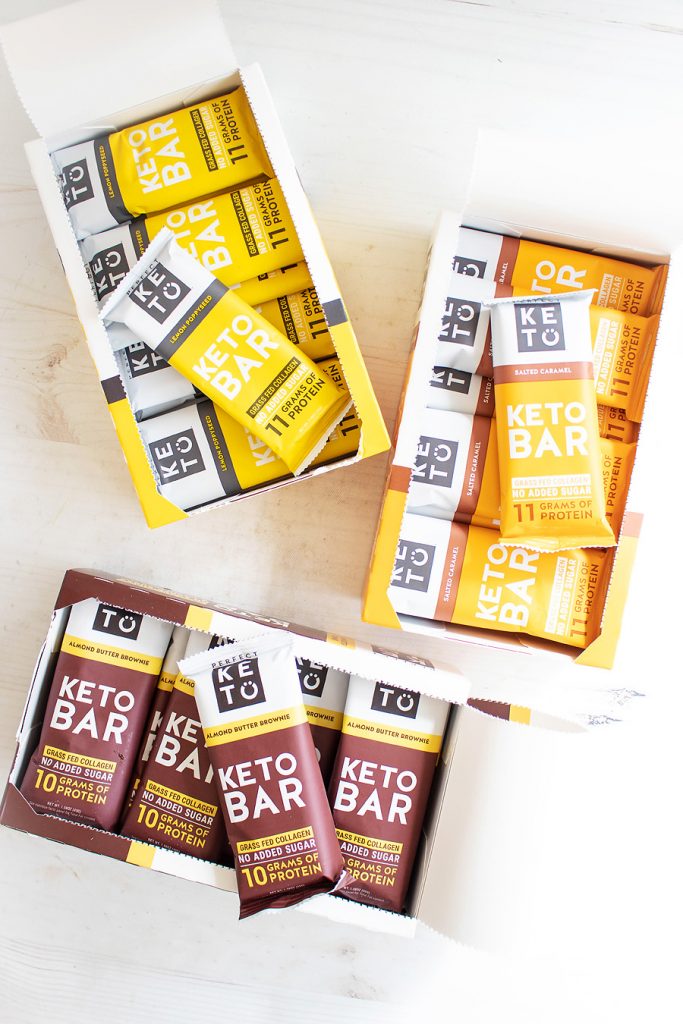 And the discount will automatically apply.
This is for the new Lemon Poppyseed and Salted Caramel flavors, AND for the original Almond Butter Brownie.  If you are going for only 1 box I would go with lemon poppy seed personally…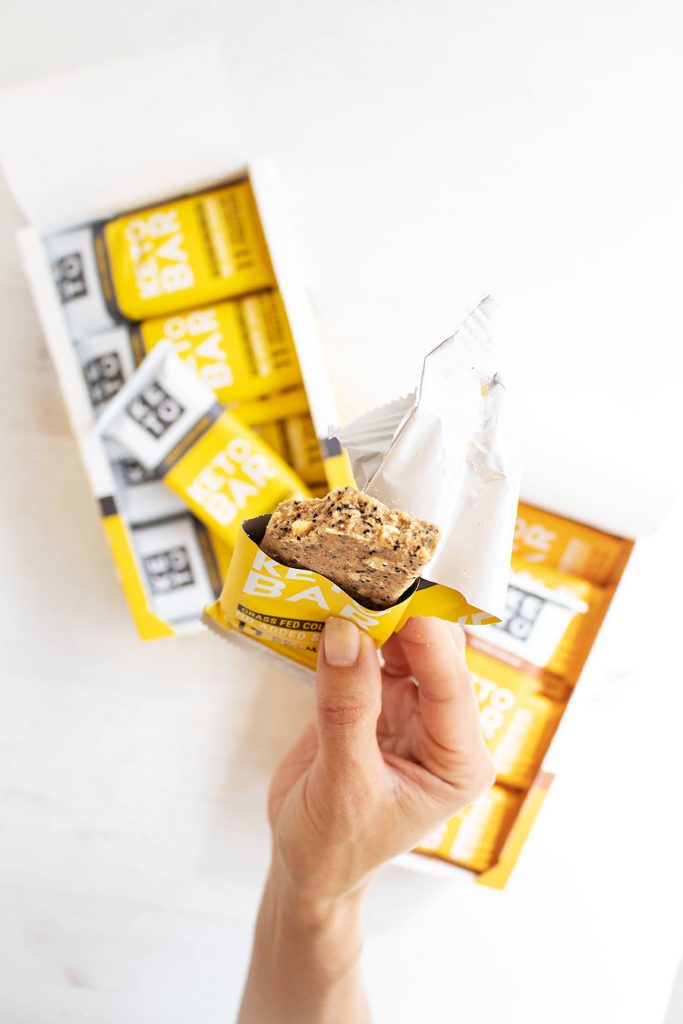 Perfect Keto is not a discount brand, and they do tend to stock out (they sold out of Almond Butter Brownie in 20 hours during the first launch week) so definitely hop on this.
Best time to use these puppies:
For busy mornings in place of a quick, carb-heavy breakfast (ditch the bagel!)

In the afternoon to kick a hunger pang

Before working out to give yourself an energy boost

As a keto-friendly dessert after dinner to satisfy that sweet tooth

Stash in your car, office, or travel luggage
The ingredients are super similar across all the flavors – check out the wholesome lineup:
Collagen Protein

Organic Almond Butter, Almonds

Tapioca Fiber

Organic Coconut Oil

Cacao Butter

Organic Cocoa

Sunflower Lecithin

Sea Salt

Stevia
Totally devoid of sugar alcohols and anything fake. The nutrition panel is super similar for all three flavors. Here is Lemon Poppyseed:

They are seriously as good as a lemon poppyseed muffin, or a salted caramel chew, or a brownie fat bomb.
You can get the absurd up to 40% discount here: